Teaching kids about money doesn't have to be a drag. In fact, it can be fun and easy.
By playing games that not only entertain your little ones but also educate them about pounds and pence, spending and saving.
Let's dive into some of the best money games for kids that can make learning about money an exciting adventure!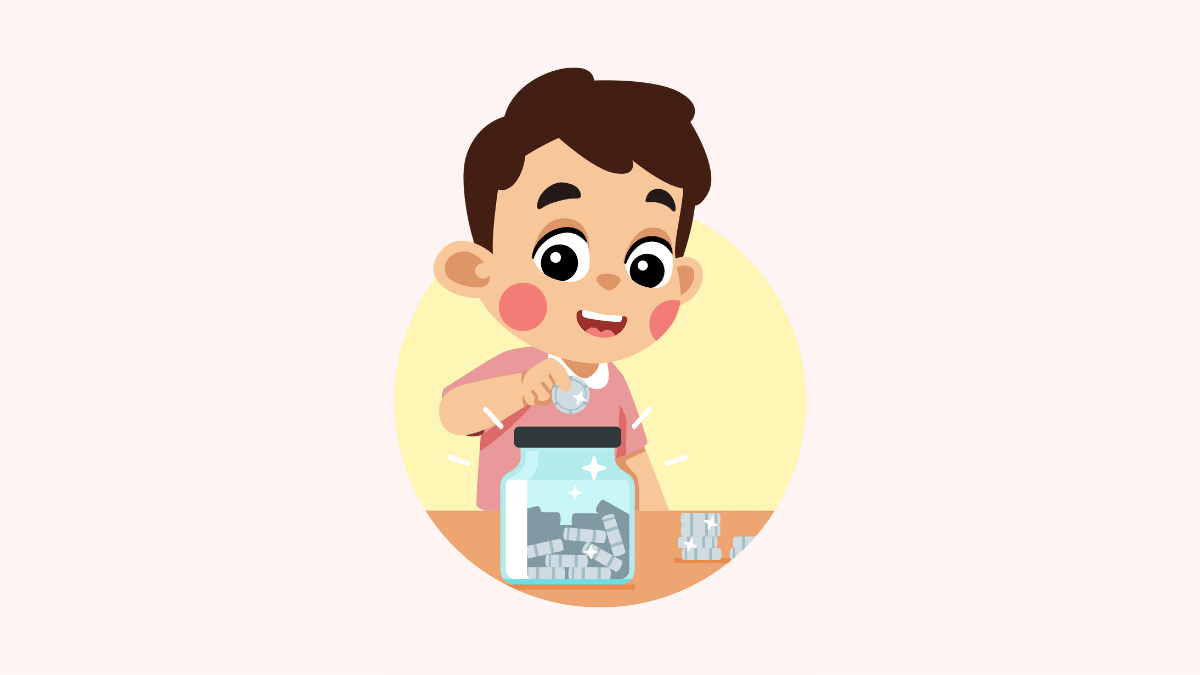 £10 BONUS OFFER: Earn easy cash by watching videos, playing games, and entering surveys.

Get a £10 sign up bonus when you join today.

Join Swagbucks here >>
Board games that teach about money
Monopoly Junior
A simplified version of the classic Monopoly game, Monopoly Junior is a great way to teach kids about buying property, paying rent, and making change.
It's very similar to the classic game, but the board is smaller doesn't take as long to play, which is great if they cannot hold their attention for too long.
As a kid-friendly game, it has properties such as the cinema, zoo and arcade, and is suitable for kids 5 and up.
There are so many themed Monopoly Junior games too, if your little one has a particular favourite TV show or game:
The Game of Life: Junior Edition
Another scaled-down version of an adult favourite, Game of Life Junior Edition helps kids understand how choices can influence their finances and life, from what you can afford to do to the impact of losing your luggage.
Rather than rushing through life, kids plan a holiday adventure, and can pick day trips along the way.
The player with the most money wins. This game is suitable for kids 5 years and up.
Pay Day
Remember the board game Pay Day?
It's still around (although as a refreshed edition) and teaches kids about money management; earning wages, paying bills, and even dealing with loans and interest.
You move around a calendar, waiting for pay day to hit, and you need to earn and spend money as you go – you may even be lucky enough to win the lottery!
It can help to show you the impact if you overspend on food, so it's useful to see real-world impacts of overspending, without needing to live skint for the rest of the month.
The game is perfect for older kids (8+) who are ready for more complex money topics.
Exact Change
This game helps kids learn to count money by combining cards to total a target amount.
The goal of the game is to be the first player to collect £3 in their bank in fast-paced rounds.
You have cards with different colours and pictures of coins, and need to make the right change.
It's a fun way to introduce the concept of making exact change, which is a very useful skill.
The game suggests it's suitable for kids over 6 years and over.
Buy It Right
In the Buy It Right Shopping Game, children can set prices, buy and sell items, and learn the value of money as they move around the game board.
It's a great hands-on way to help kids understand how money works, gain money recognition skills and learn maths without realising.
The game is recommended for 5 to 11 year olds.
Apps and online money games
World Financial Football
If you've got football mad kids, this game, developed by VISA, can allow them to play football via an app as well as answer questions related to personal finance or small business.
Althoug the Apple app store says it's suitable for kids of 4 years and above, although I believe they may struggle with some of the questions, may be better suited to kids 11+.
Biz Kid$
The Biz Kid$ website has a variety of games that teach kids about money, how to earn and save, and how to start their own business.
It gives lessons in entrepreneurship, goal setting, and problem-solving for children aged 7 to 13.
The site requires Adobe Flash Player, so it might not be supported by all browsers and devices, and it is more American/dollar based.
Peter Pig's Money Counter
This interactive online game is perfect for younger children.
It was developed by Visa and is available on the iOS app store (US only) and Google Pay Store.
Peter Pig helps kids identify coins, understand their value, and even save money in a piggy bank.
Big down side is that it's in American money, but it can still help with coin sroting, counting and saving habits.
DIY money games
Grocery store game
Turn your weekly shopping trip into a learning experience.
Give your kids a budget and a list of items to buy.
Let them figure out what brands or sizes offer the best value for money.
Coin sorting
Gather all your spare change and turn sorting it into a game.
Younger kids can identify coins, while older ones can count up totals and figure out change.
There are some sets with HMRC approved plastic coins if you don't want to use real money.
Money Bingo
Money Bingo can give more competition to a coin sorting game.
Create a bingo game but with a twist – instead of numbers, use coins and notes.
This way, kids can have fun while also learning to identify different denominations.
You can also buy ready made sets with coins.
Price tag guessing game
Have your kids guess the price of different items on a shopping trip.
Then, compare their guesses with the actual prices.
It's a practical way to teach value and costs.
These are some of the best money games for kids that can make financial literacy as fun as a day at the park.
The earlier kids learn about money, the better equipped they'll be to make wise financial decisions as adults. So why not make it fun?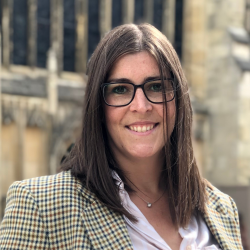 Latest posts by Naomi Willis
(see all)