Sainsbury's has confirmed they have cancelled the Nectar Double Up event in 2021. Here's everything we know.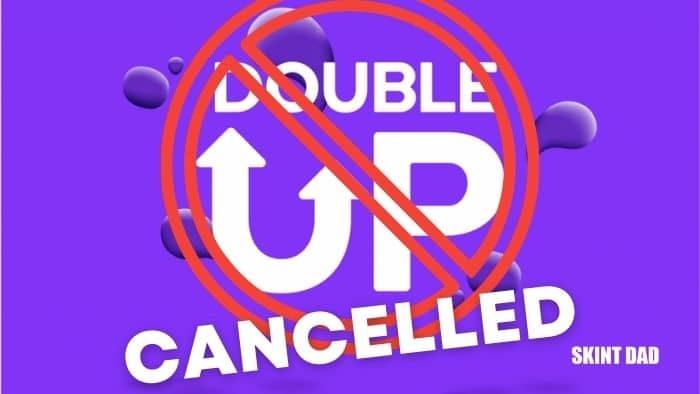 £10 BONUS OFFER: Earn easy cash by watching videos, playing games, and entering surveys.

Get a £10 sign up bonus when you join today.

Join Swagbucks here >>
We knew that Nectar Double Up would get cancelled in 2021. We called it a few days ago.
What first set off our feelers was the recent news that Sainsbury's was launching My Nectar Prices.
I could sense at the time that Double Up, and other Nectar promotions to boost your points would be cancelled.
Part of their statement when they announced My Nectar Prices on 16th September read:
The launch demonstrates Sainsbury's strategy to focus more on bringing customers consistently good value all year-round, rather than only running temporary Nectar promotions that typically benefit a small number of shoppers.

Sainsbury's media website
Maybe I was reading between the lines, but it really felt like they were going to stop anything other than year-long Nectar offers.
Another part of the statement said:
Nectar is a key component of Sainsbury's 'brands that deliver' strategic priority. Alongside Argos, Habitat, Tu and Sainsbury's Bank, the brand must contribute positively to the business in its own right and support Sainsbury's focus on putting food first.

Sainsbury's media website
Again, it sounds like Sainsbury's wants to push their food rather than all the other bits and pieces they sell. As, essentially, they are competing with their other brands a bit.
However, I wasn't expecting them to cancel it quite this fast!
Nectar Double Up cancelled
We've also been made aware by a few people who've heard whisperings.
There was an internal communication released yesterday, and management are telling staff.
One member of staff told us anonymously:
"Our store manager told us.
"Loads of staff are disappointed too.
"I was saving my Nectar Points to double for Christmas myself."
Sainsbury's and Nectar have not released a formal statement for their customers to confirm the event has been cancelled.
I approached Sainsbury's for comment and their spokesperson said:
"At Sainsbury's we're committed to giving our customers great food at low prices.

"Fewer customers have been using Double Up over the last few years and so it's only benefitted a small minority of our customers.

"We know some people will still be disappointed to see it go, but we hope more customers will be able to take advantage of our new Nectar Prices to offer.

"This gives customers access to lower prices and personalised offers year-round."
What is My Nectar Prices?
Anyone with a Nectar loyalty card can get lower food prices when they shop using the handheld scanning device in store.
Shoppers using the Smart Shop scanner can save up to 30% off on personalised offers each week.
They've estimated that their customers can save more than £200 a year through the scheme.
They wanted to start a promotion that could benefit more customers all the time, rather than one-off promotions.
What was Double Up?
The Double Up promotion has been running for several years, usually starting towards the end of October.
Using the offer, you can double the value of your vouchers to buy things from a Sainsbury's store (although not for food).
While the promotion has been hated by many due to how complicated it can be, it's also loved by many more.
With it being so near to Christmas, shoppers save their points through the year and use them to buy toys, other gifts and even wine without spending any cash.
---
So, how does this affect you? Did you ever use Double Up?
While this loyalty scheme is reducing, others are getting better: check out Asda Rewards where you can get money off future shops.
Frequently asked questions
Is Sainsbury's getting rid of Nectar points?
No, Sainsbury's is not getting rid of Nectar points. You can still collect and spend points, as usual, they are stopping temporary Nectar promotions and focussing on year-long offers.
How much are my Nectar points worth?
You can find your Nectar points value with our easy to use calculator.
Is Double Up cancelled?
A Sainsbury's spokesperson confirmed to us that Nectar Double Up is cancelled in 2021.
Will Double Up happen next year?
With the introduction of My Nectar Prices, it looks like short term promotions like Double Up will be cancelled in future years.
How else can I spend my Nectar points?
There are lots of ways to spend your Nectar points. You can use them to buy things at Sainsbury's (either food or fuel), at Argos, eBay or with a few other retailers.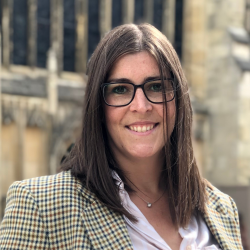 Latest posts by Naomi Willis
(see all)