Sainsbury's has been trialling a New Nectar app which rewards you bonus points for your purchases. I've been using it – here's how I've got on.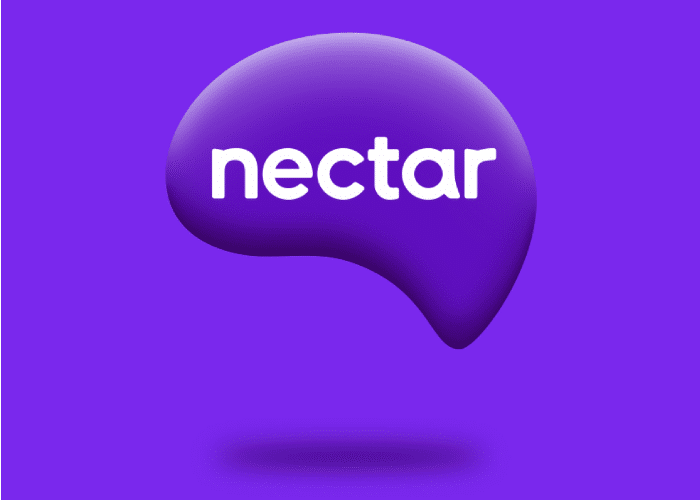 £10 BONUS OFFER: Earn easy cash by watching videos, playing games, and entering surveys.

Get a £10 sign up bonus when you join today.

Join Swagbucks here >>
I am an avid collector of loyalty card points and having a bit of a bonus back for our spending is a right treat!
I collect points left, right and centre and try to keep on top of what's going on, so I can maximise the number of points I receive.
Nectar from Sainsbury's has 18.5 million registered users, so is one of the biggest schemes in the country.
They have been trialling new ways of doing things with customers in the Isle of Wight and started another new look scheme in Wales.
Changes to Nectar Card
I've been using a new Nectar app for a while and just thought it was part and parcel of what was on offer. But it appears it could be the start of a big overhaul to how collecting points work.
MoneySavingExpert has suggested that a formal launch of the new loyalty scheme is expected in the next few weeks. However, there is nothing official from Nectar as of yet.
While we can't be sure what it's going to look like … we can make some guesses.
New Nectar app
Here's how the "new Nectar" app has been working for me.
I was able to download the app from the app store with no issues and sign in using my current Nectar log in.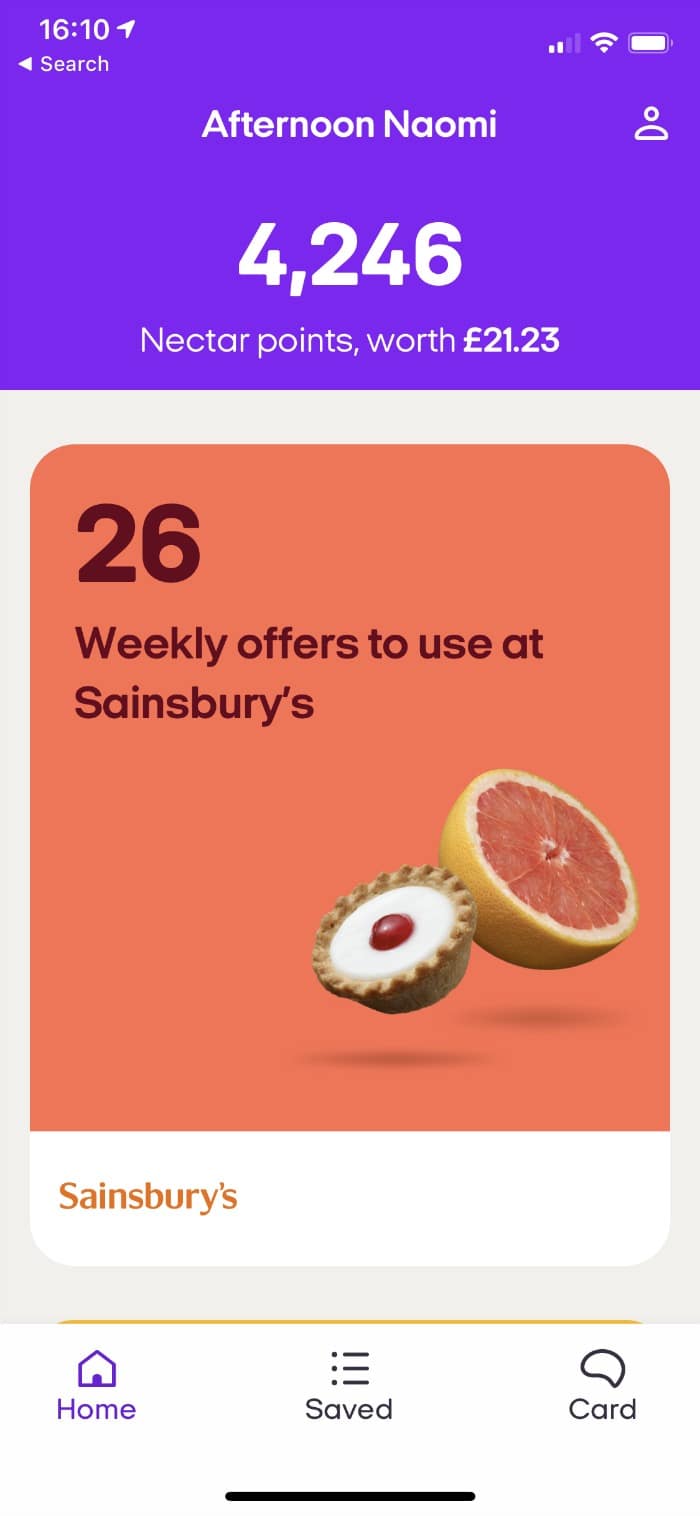 Each week, I get a notification that new offers are available and I can head in to take a look.
I was genuinely surprised that these offers were for things I'd actually buy! And stuff that's actually on my shopping list and I want to buy.
Carrots, broccoli, bell peppers, chicken, bin bags!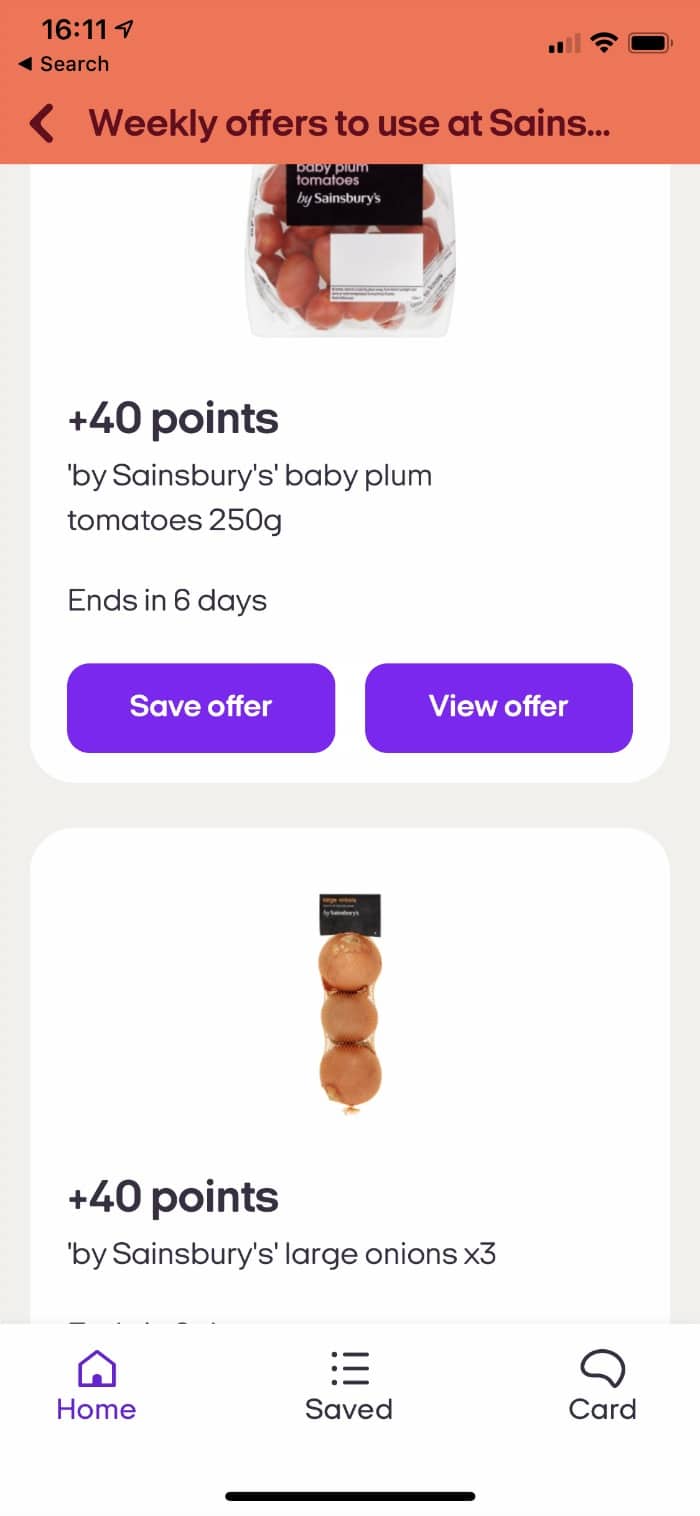 Finally! I am getting rewarded for buying stuff that would have already been in my basket.
I need to opt for the offers, or I can choose to save all of them. If I don't do this, I won't get the bonus points.
Then, when I check out, I can scan the barcode from my phone, and bonus reward points can be tracked within the activity screen of the app.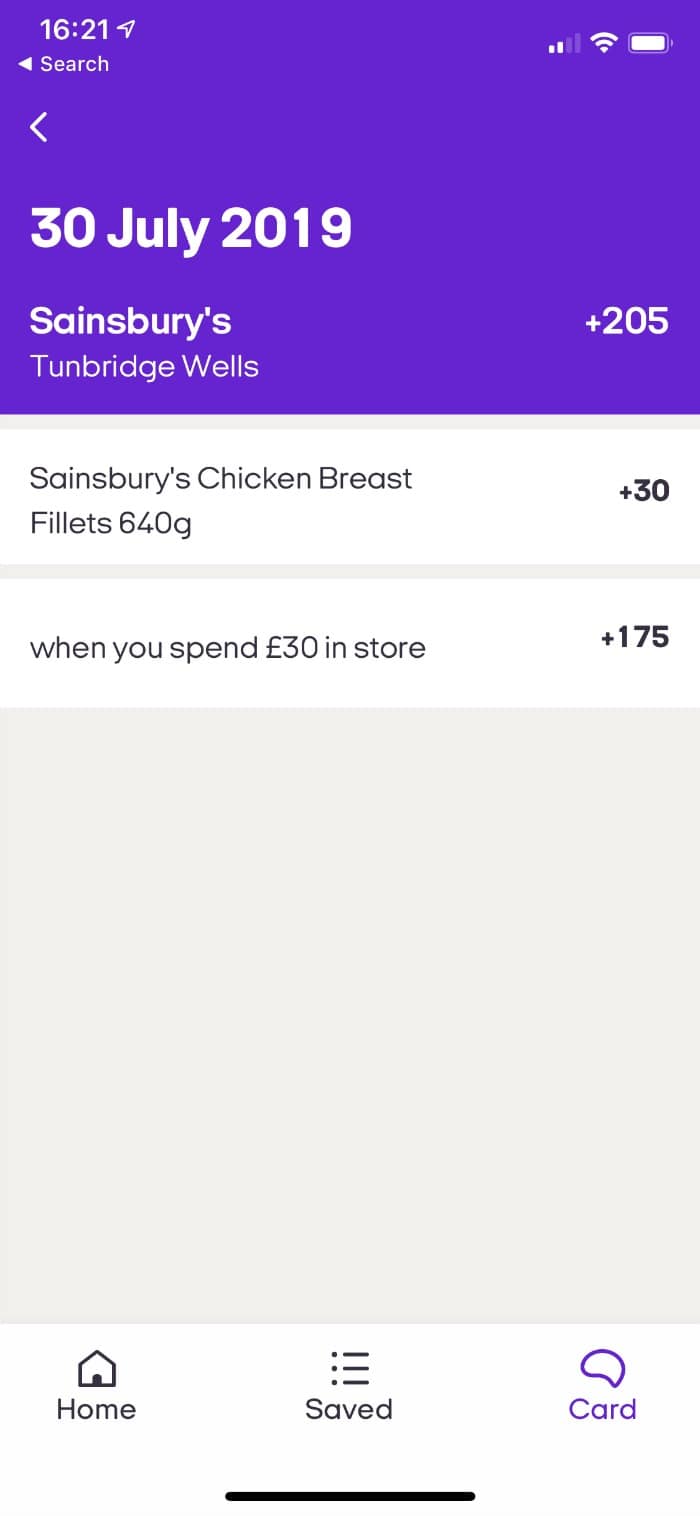 I've also been able to collect regular points (1 point per £ too).
Now I don't shop in Sainsbury's all the time, picking and choosing between different shop, depending on offers (not very loyal me…but that's how to get a good price).
The app is there to download for everyone, but the Nectar site does say that it only works in certain stores:
Apple App Store | Google Pay Store
Potential changes to Nectar
As MSE points out, shoppers in the Isle of Wight have not been getting the one point per £1 spent under the new Nectar trial.
People are getting a little worried that this could be removed for everyone under the new scheme.
However, in Wales where there's been a trial the bonus rewards were on top of the usual points per £1. And that's what I've currently been collecting.
It would be awful if they did get rid of collecting points per £1 and would make the scheme a little bit worthless.
Yes, the bonuses are good, but alone aren't worth it.
It's also been suggested that paper coupons will be a thing of the past.
Currently, you may get one (or two/three) after you've paid and you need to keep it for the next time you shop. Or, it's one of those ones trying to flog you cheap pet/house/car insurance.
Will it work for you?
With a lot of choices, I know Sainsbury's isn't necessarily at the top of the list when they're up against some of the budget supermarkets.
For me, while it's not the supermarket I shop in every time, knowing I will get something extra on stuff I'm going to buy anyway feels like a good incentive to me.
Do you think you'll use it? Or will you stick to your current supermarket?
Have you missed this:
Collect Nectar Points Without Going Anywhere Near Sainsbury's
Come and join thousands of other savvy shoppers in the Reduce Your Supermarket Spend Facebook community to find out tips and tricks to save money on your food shop.
Enjoy this post? Why not also sign up to receive our newsletter.
We send out all the best money saving news and tips from the site and as an added
bonus you'll get an exclusive £16 cashback from Quidco (new members only)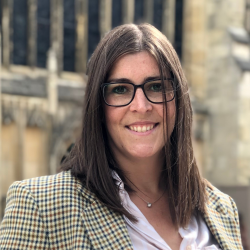 Latest posts by Naomi Willis
(see all)