Everyone knows that you can collect Nectar points from Sainsbury's, but there are loads of other ways to earn more reward points without going anywhere near the store.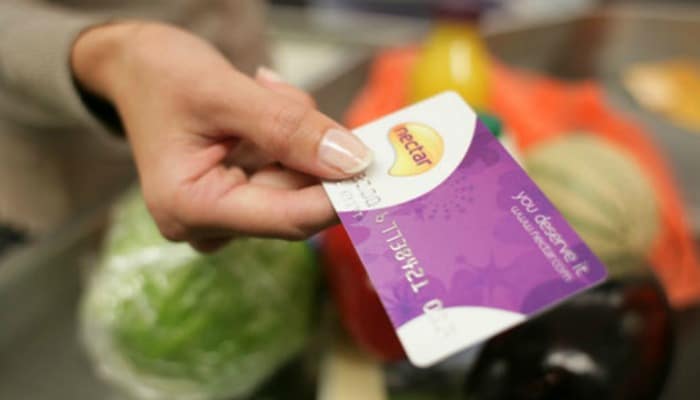 £10 BONUS OFFER: Earn easy cash by watching videos, playing games, and entering surveys.

Get a £10 sign up bonus when you join today.

Join Swagbucks here >>
Even if you're not a Sainsbury's shopper I am pretty sure you still would have heard of Nectar, which currently is the largest loyalty scheme in the UK.
With the ability to collect and spend points on hundreds of brands and products it really is the market leader and if you haven't got one you most probably should.
I don't know about you but sometimes I feel like a need a separate wallet for the number of loyalty cards I carry around.
There are loads of little plastic things for pretty much every other shop on the high street. This won't stop me from picking them up though. It doesn't make me shop more – it just makes me think about where I'm going to shop and where I'll get the best overall bargain.
One of my favourite loyalty cards is my Nectar Card.
I love going shopping, handing over the card to collect Nectar Points but, did you know that apart from saving money on your grocery shopping, it has the power to do so much more!
Where can you collect Nectar Points?
What follows is not a guide on how to use your Nectar Card because let's face it, it's not rocket science.
No, my friends. What I am going to give you is the ultimate guide on how to collect Nectar points and how to maximise your card and extract the most value from it – without going anywhere near Sainsbury's!
Let's start with collecting these precious points when you shop.
Like I said before we all know if you go to Sainsbury's you can collect two points for every £1 but what about other places?
Collect from Argos
Since Sainsbury's took over Argos at the end of 2016, you may not have realised but you can now earn Nectar Card points from your purchases on the Argos website. This was for home delivery purchases online.
But, they've now extended the scheme and allow you to collect Nectar points at Argos online and instore (including reserve and click and collect).
You can collect 1 point for every £1 you spend and you're able to spend online and in store them with 500 points worth £2.50.
Collect from eBay
Link up your Nectar account on eBay and you can start collecting points on pretty much everything you buy!
Anything you purchase through buy-it-now, making an offer or a winning auction will see you collecting Nectar points, whether it's from an individual or an eBay shop. Just make sure you add your Nectar card details in your account settings on eBay to start collecting.
There are a few exceptions and one of the most annoying is that you can't collect points when you shop via the Tesco eBay outlet. It offers refurbished and new items that they no longer sell in the store. The stock is all heavily discounted and is either end-of-line or refurbished customer returns.
So while it'd be nice too, you can't collect Nectar points or Clubcard points either.
Check out the other amazing savings you can make in our eBay outlets mega guide
Collect Nectar points for free
You don't even need to part with any cash to collect free Nectar points online.
There are usually a few special offers on the go where you can get a few hundred points for very little effort.
Daily Mail Rewards
If you're a Daily Mail or Mail on Sunday reader, you can collect up to 80 free Nectar Points each week with Mail Rewards.
Being a MyMail member also gives you access to other exclusive discounts where you can collect one Nectar point with every pound spent.
Collect with trains
Some lucky train travellers can now collect Nectar points on their commute or days out.
You need to book directly with the rail line and you can collect 2 Nectar points for every £1 spent on a range of train tickets.
You can also get points when you buy Annual, Monthly and Weekly Season tickets online.
Train lines include:
When you buy your tickets, you'll earn two Nectar points for every £1 you spend. Plus, commuters get an extra bonus getting 2,500 points for annual season tickets, 200 points for monthly tickets and 50 points for weekly tickets.
Earn points from home
What you may not know is that you can collect a decent amount of Nectar points without even leaving the house. You can sit on the sofa and start collecting. Here are some easy ways to tot the points up from the comfort of your own home.
You get 100 points for just downloading the Nectar Notifier. Once you have it, you use it as your search engine.
For every two searches you make, you collect one point, and you can collect 200 points per month. A nice way to tot the points up.
Completing surveys with Nectar Canvas can earn you up to 120 points per survey and you get entered into regular prize draws for a chance to win cash. Not only can you earn Nectar points but you can also help feedback to companies to improve their products and services.
Get petrol
Refill your car at Esso and you can get Nectar points for fuel, for carwashes as well as when you shop in store.
Read more > Easily Pay at the Pump and Collect Nectar Points with the Esso App
Online shopping
If you're more of a sofa shopper, Nectar eShops have over 500 online brands to choose from, including ASOS, eBay, Debenhams and Gap.
Buying through eShops means you can collect Nectar points on products you would have bought anyway!
Get more with your gas and energy bill
If you're with Sainsbury's Energy, and you've done a comparison of energy suppliers to make sure that they're with the cheapest, then you can collect points on your energy spend.
You need to make sure you link your Nectar account to the Sainsbury's energy account to be able to collect points.
You'll get up to 8,000 points for just switching and up to triple Nectar points on Sainsbury's shopping for the life of your tariff.
Travel money
Travelling abroad?
If you need travel money, consider getting them from Sainsbury's.
Sainsbury's travel money kiosks offer Nectar points when you exchange currency – you will need to make sure you've got your plastic card as they'll need to input the card number.
Collect on credit (carefully!)
I'm not condoning the use of credit cards but, if you are in a position to pay back the cost of the balance each month, why not consider a Nectar Credit Card?
You need to charge £2,000 in the first three months (remember to pay it back each month!) and you'll be awarded a bonus of 20,000 bonus points.
As a general rule, you'll collect two points for every £1 you spent the card anywhere in the world. Use the card with one of their partners and you'll get four points for every £1 you spend. There is a £25 annual fee so it's worth working out if you'll earn more than enough Nectar points to offset the cost.
Need new home insurance?
Are you on the lookout for a new home insurance provider? After doing a comparison, and it works out cheaper, then Sainsbury's may be an option.
They can offer up to 35% off for Nectar card holders but go one step further by giving you 4,000 Nectar points, plus a £25 movie voucher. This is for new insurance customers only.
Nectar newsletter sign up
I'm not a fan of constant junk email and always tick the little box at the bottom of things I log into to make sure I don't get bombarded with random emails I don't want.
However, you'll get a 100 bonus if you sign up for the weekly eShops newsletter. They send you all their latest offers and deals.
If you really don't like junk emails, why not sign up, make sure you get the 100 points then unsubscribe. It's a quick little earner.
Charity starts at home – not anymore
You used to be able to collect Nectar points when you donated to Oxfam.
This scheme stopped on 31 March 2020 after 7 years, but you can still donate to Oxfam using Tag a Bag scheme, which gives an extra 25% donation via Gift Aid.
Send packages with DHL – not anymore
You used to be able to collect 1 point for every £1 you spent at DHL, but the scheme can to an end on 30 June 2020.
::
Go on then – get your card out and make some more points! If you're looking to boost your points even more then you need to check out the detailed Nectar guide on how to earn extra.
Add them up and you can treat yourself and your loved ones with a little help from a big retailer. Remember, I like biscuits if you want to extend that treat a little further ;-)
The way you earn points in store looks like it's changing with the new Nectar app.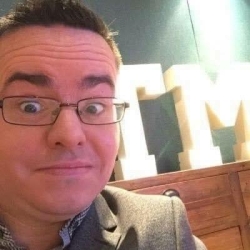 Latest posts by Ricky Willis
(see all)