Trick or treating may be fun for some, but it's not for everyone.
Instead of sitting with the lights out on Halloween night, hoping no one will knock, why not put a sign out on your door?
I don't want to be a grump about it, but sometimes I just don't want to get involved.
When our children were a lot younger and they'd just gone down to bed, I didn't want everyone banging on the door and waking the babies expecting sweets.
Other times, I had run out of sweets, and a sign is a polite way to let visitors know without having to take down our decorations.
At the end of the day, you don't need a reason – if you don't want to be involved, that's fine.
To keep in the spirit, and instead of using a handwritten note, I created some no trick or treating signs to print out and put up on the front door of your house.
Free no trick or treating sign
I've seen loads of very fun and colourful signs around to deter trick-or-treaters, but I don't want to use up all the ink in my printer.
So, we've thought it would be a great idea to create a selection of free printable posters that won't use as much of your ink.
They will all print on an A4 page.
You can either right click on the image and save it to your computer, or if you're on a mobile, hold the image and save it to your device.
Alternatively, there are PDFs below for each free no trick or treat Halloween poster, which you can download.
What's your favourite one?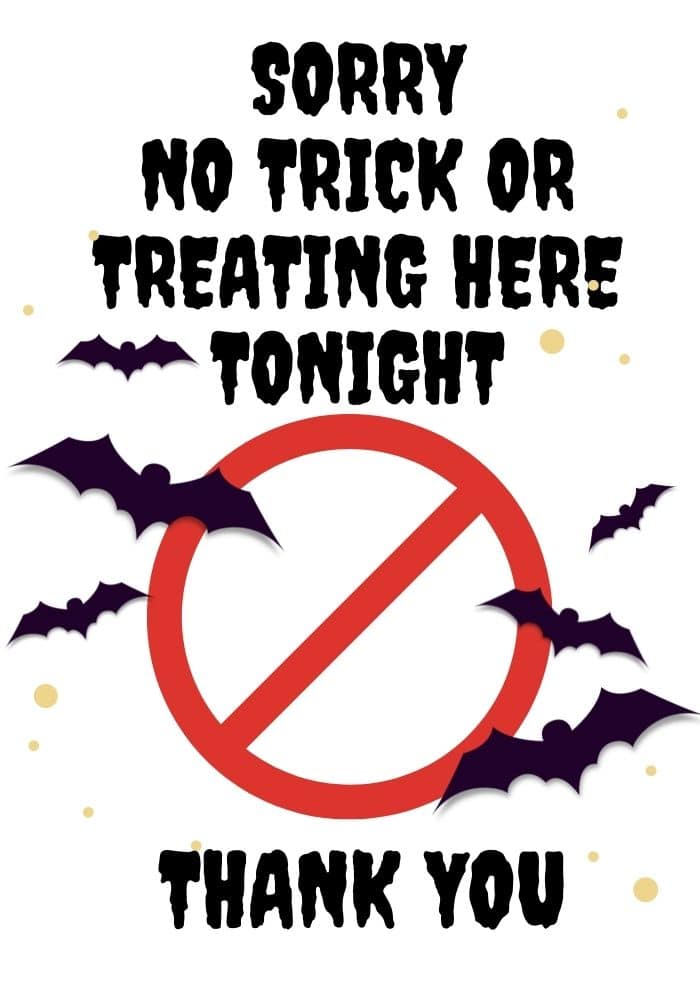 £10 BONUS OFFER: Earn easy cash by watching videos, playing games, and entering surveys.

Get a £10 sign up bonus when you join today.

Join Swagbucks here >>
Download: Sorry no tricker or treating here tonight poster PDF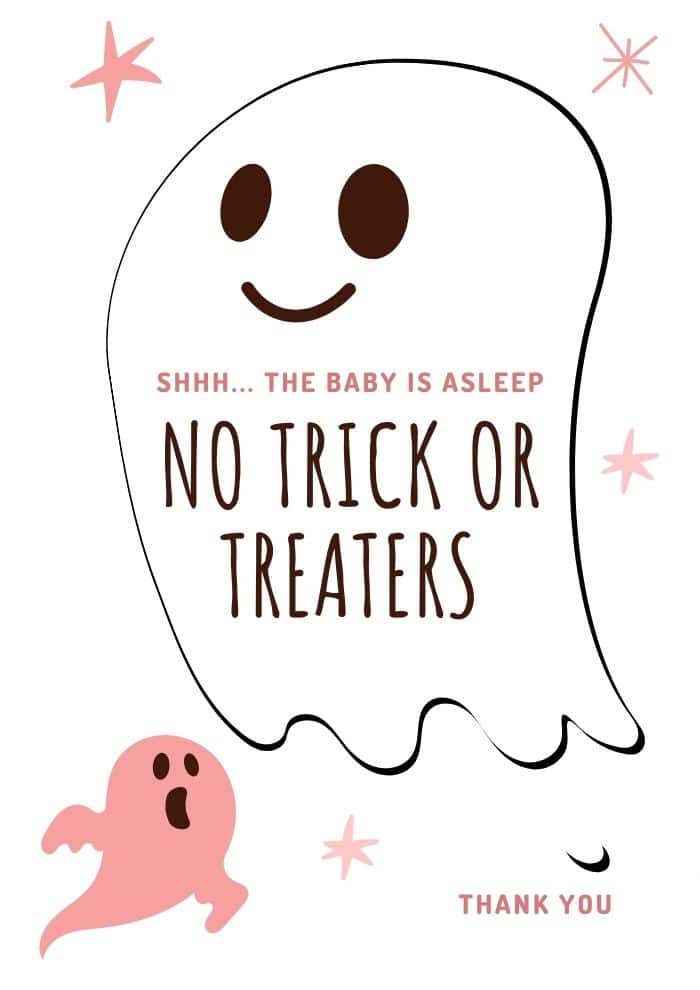 Download: The baby is asleep no trick or treaters poster PDF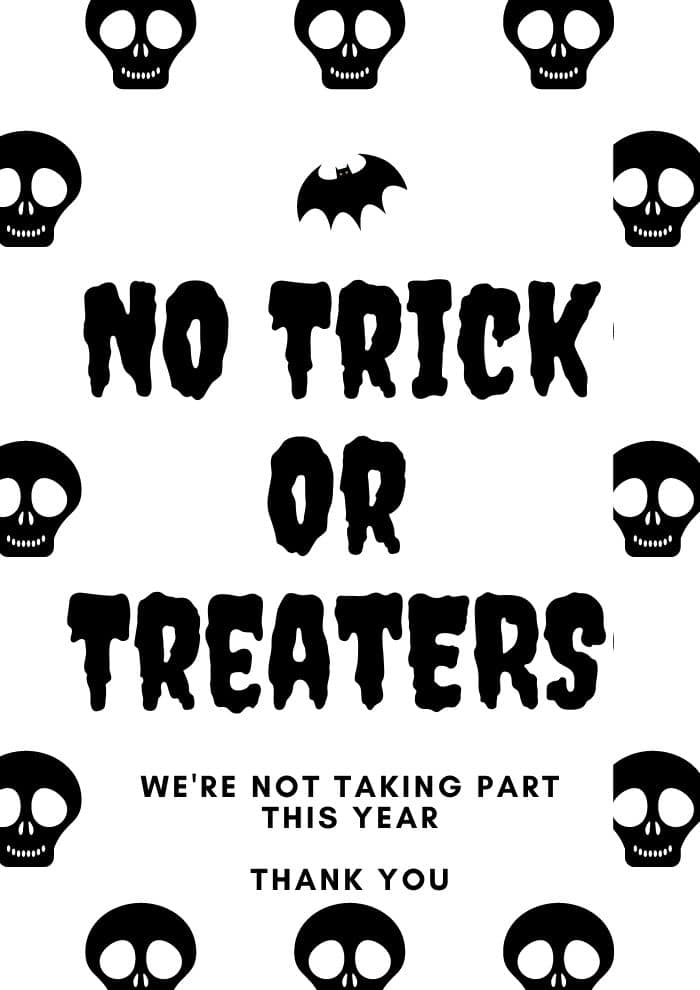 Download: No trick or treaters we're not taking part this year poster PDF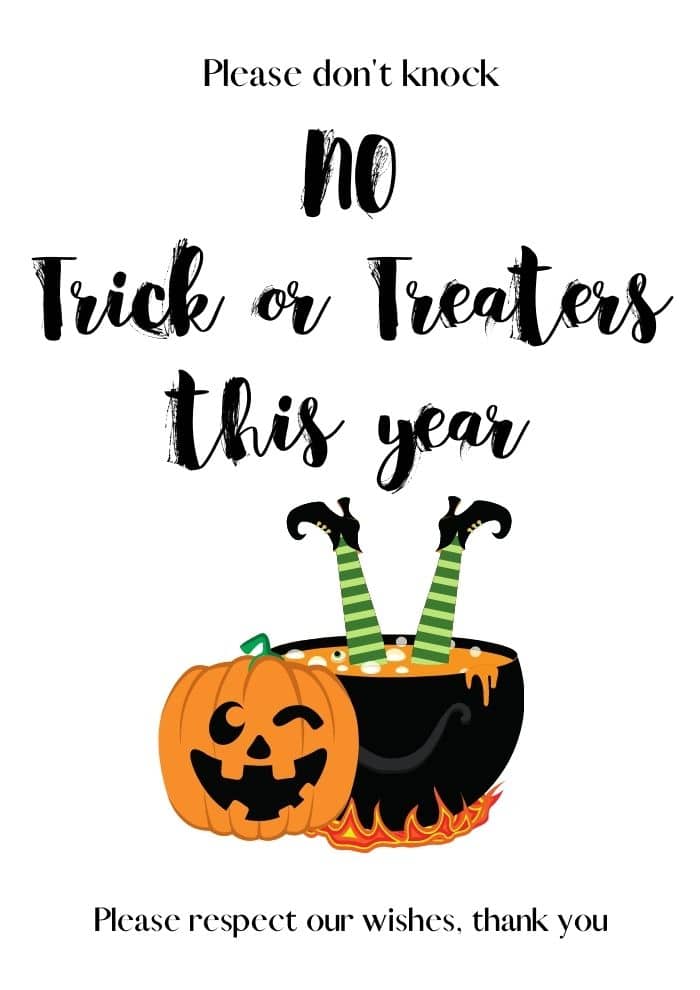 Download: Please don't knock no trick or treaters this year poster PDF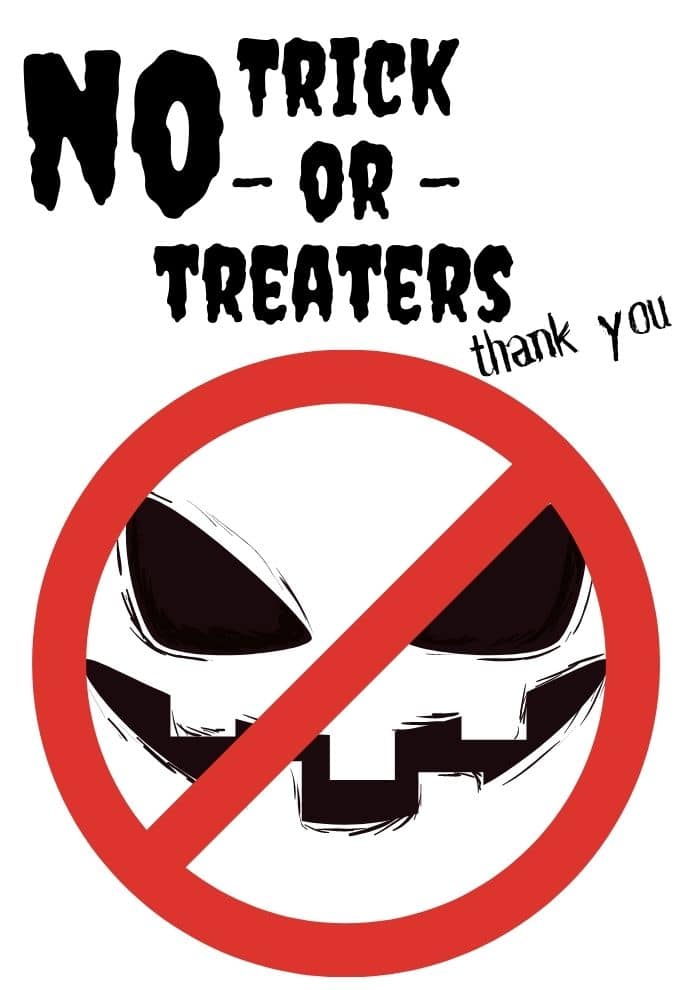 Download: No trick or treaters thank you poster PDF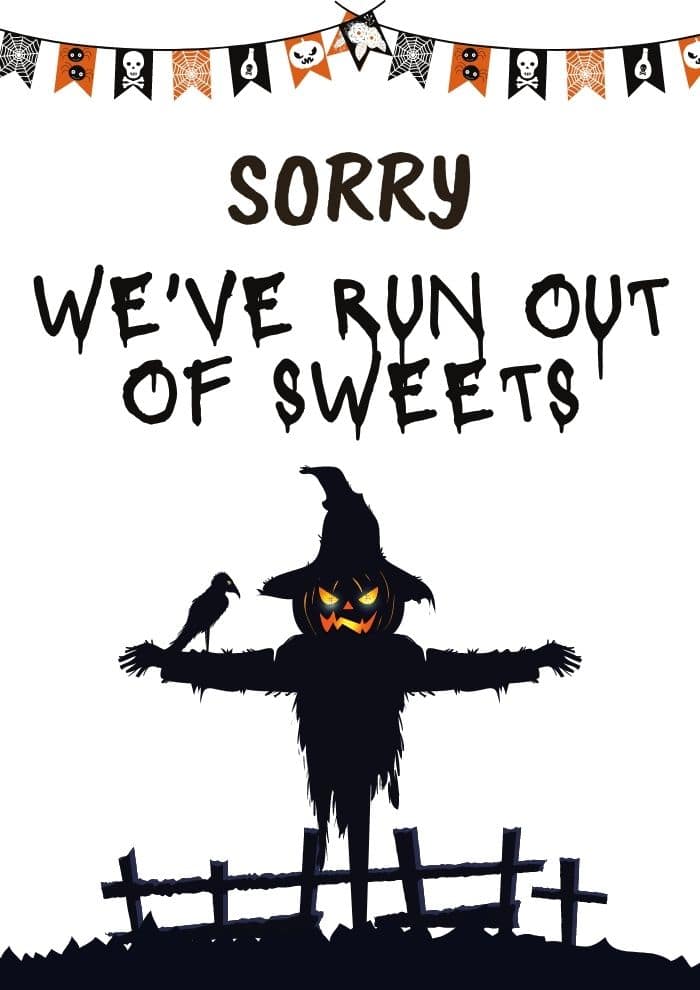 Download: Sorry we've run out of sweets poster PDF
What is trick or treating?
While I always hear people say it's Americanised, according to Wikipedia, Americans have only been trick or treating since the 1920s, whereas in Scotland and Britain, it's been a tradition to dress up and go house to house to collect food on Halloween since the 16th century!
Before All Saints Day on 1st November, the idea is that you spook away all the evil spirits the day before – on Halloween.
Kids venture out with their parents and knock on doors in their local areas. You will likely hear trick or treaters chant "trick or treat" as you open the door.
Then, the resident hands over a "treat" to the kids.
If you don't, the kids are meant to "trick" you.
Although, I've never seen any tricks happen.
Read next:
Cheap Halloween Costume and Decoration Ideas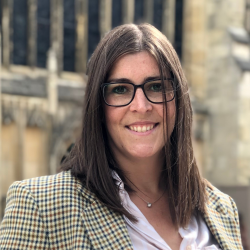 Latest posts by Naomi Willis
(see all)