Even after doing the supermarket shop you can still save money on your food bill by using smart phone apps like Quidco's ClickSnap to earn cashback.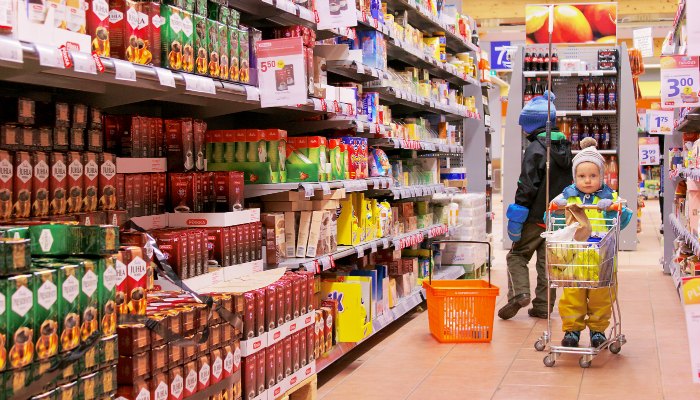 £10 BONUS OFFER: Earn easy cash by watching videos, playing games, and entering surveys.

Get a £10 sign up bonus when you join today.

Join Swagbucks here >>
So the plan is you want to head into the supermarket, spend as little as possible but get the best value.
You know how it goes; after you've planned your food shop, headed in store or ordered the shop online, then put away in your cupboards, fridge and freezer you think that's the end of it right?
Wrong! You can still save money on your supermarket shop even when you think you've finished!
By using mobile apps (you can do it online if you don't have a smartphone) you can get cashback for items you've purchased in store.
One of these apps is ClickSnap, with is part of the cashback site Quidco.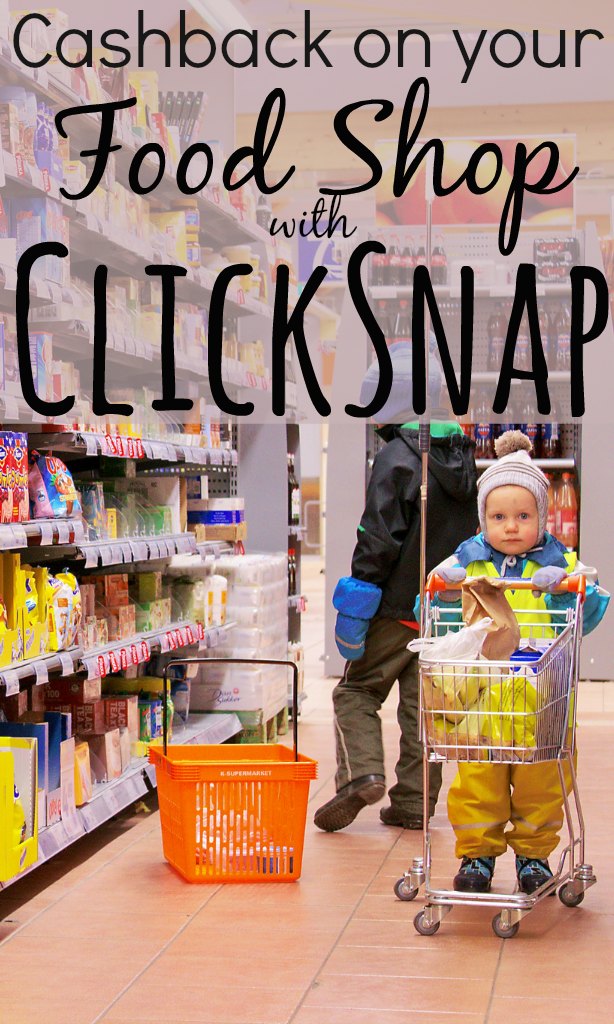 How to check deals on ClickSnap
It's probably easier to check the app before you head to the shops to see what they currently have on offer.
You won't be able to get cashback on all items in a supermarket but just on the featured products they have on the app. The items are usually branded and are everyday essential items like bread, milk, vegetables or could be soups, dog food, cleaning products or drinks.
Some of the offers are a one off but others you can use multiple times. You will be able to see for each item which store you can get the cashback from, whether it's online or in store and how many times you can redeem the offer.
You can check both on the ClickSnap website or you can download the app and check on the go, which I find easier as I can double check the app when I'm in the shop too, just in case I forget to write it down.
Although you will have to pay the whole amount up front, you will be able to get the money back. It's a good way to collect a bit of savings which you can put towards a whole food shop, or save towards Christmas, or even for a rainy day.
How to get cashback
It's really very easy to get cashback.
Online
If you are going to use ClickSnap for any online shopping you need to link your preferred supermarket account with them. This way they are able to check your order history automatically and pay your cashback into your Quidco account, with you needing to do anything!
Before starting your normal online shop, you can head to the ClickSnap site and have a look at the offers from there. Once you've had a browse, you can add any items you want cashback on to your basket. After you've chosen everything you want, you can then transfer your shopping basket through to your chosen online supermarket, saving you time looking for it later on.
In store
Go shopping as normal and buy your items but hang onto your receipt. You will need to scan it or take a photo and it must show the following information for it to be accepted for cashback:
The retailer name
The store name
Date and Time of purchase
Payment details (last 4 digits of your card/cash)
All items purchased
When shopping in store you must upload a copy of your receipt either via the app or on the website within seven days of the purchase.
In all cases, cashback is paid straight into your Quidco account and it should be tracked with about 14 days.
Which shops are included?

You can get cashback on items from pretty much every big supermarket but some offers are limited to one supermarket only.
You aren't restricted to shopping in store either but can also get cashback when you do an online shop.
Online and in store
You can use your receipt or register your online shopping account for ASDA, Tesco, Sainsburys and Waitrose.
Online only
Ocado doesn't have a high street shop but you can still use the ClickSnap app to get cashback on items featured on the app.
In store only
As they don't have an online delivery service (or in Morrison's case it's still expanding)  you can get cashback for purchases in Aldi, Lidl and Morrisons.
Some current cashback offers on ClickSnap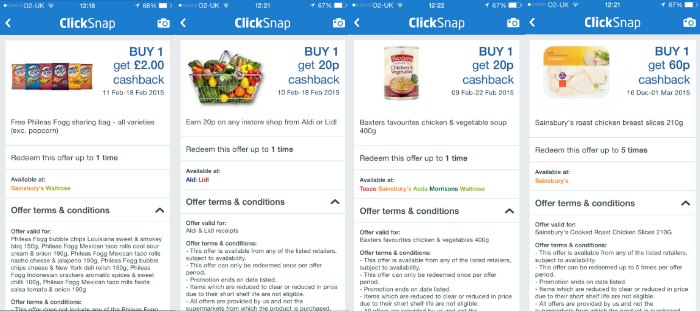 Check out more cashback offers on ClickSnap here.
Do you use ClickSnap or perhaps another app to earn money from your shop? Let me know in the comments below.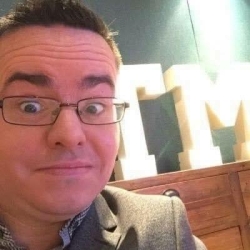 Latest posts by Ricky Willis
(see all)