With the CMA telling us that we could save £234 per year on our energy bills by switching supplier, I've decided to look into reducing costs in more detail.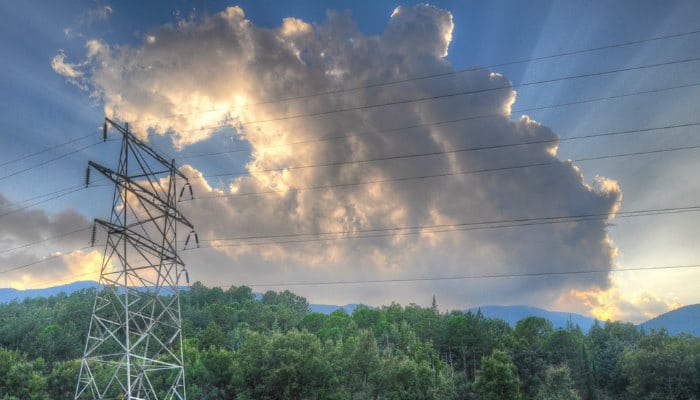 £10 BONUS OFFER: Earn easy cash by watching videos, playing games, and entering surveys.

Get a £10 sign up bonus when you join today.

Join Swagbucks here >>
Just as the government launches Power To Switch, which is all about getting people to switch energy providers to save money, it hit the news that the Competition and Markets Authority (CMA) started an investigation into the energy market last summer.
They found that from 2012 to 2014, 95% of people who get their dual-fuel energy from one of the bigger energy companies would have saved money by switching tariffs or suppliers!
Customers could have saved up to £234 each per year!
Just think, this has been ongoing for years. That's not just a one-off £234 saving; multiply that by just three years and it's £702!
The problem is that a lot of these customers may be less financially savvy to understand how to switch and the "big six" energy companies – British Gas, EDF Energy, E.On, npower, SSE, and ScottishPower – don't make it any easier.
The customers who have paid too much are normally on variable standard tariffs and 40-50% of them have been with the same supplier for more than 10 years!
Although prices have been announced as dropping by the big six it still is not as competitive as other providers.
At the beginning of the year, the big six made one announcement after another that they were dropping their prices, some more than others and all at different times, but their savings overall won't make a huge impact on your bill.
| | | | |
| --- | --- | --- | --- |
| Energy company | Price cut percentage | Average saving per year (YEAR!) | Price change starts from |
| E.On | 3.5% | £24 | 3 January 2015 |
| British Gas | 5% | £37 | 27 February 2015 |
| Scottish Power | 4.8% | £33 | 20 February 2015 |
| Npower | 5.1% | £35 | 16 February 2015 |
| SSE | 4.1% | £28 | 30 April 2015 |
| EDF | 1.3% | £9 | 11 February 2015 |
Instead of staying with your existing provider, why not have a look elsewhere as you can probably save yourself a big whack of money!!
Switch to a new energy provider
The first thing to do is get out one of your current bills. From that you will be able to see your current usage and how much you pay.
So you can get a competitive quote, you will need a few bits of information:
the amount of energy you use in kWh (try to get the annual amount rather than picking the picture from your quarterly bill)
your current tariff and who you are with
how you pay for your energy ie direct debit, standing order
When looking elsewhere, you will need to take into account any exit fees. If you have signed up to a deal with your current provider, you may need to pay to leave early. The energy provider I'm with (although I'm not in a fixed tariff) say in their terms and conditions that you would need to pay £30 for each fuel you are switching from (you will need to check your own terms and conditions).
However, if you could save over £200 per year on your fuel bill it would be worth switching still – even if you have to pay an exit fee – as the net amount would give you an overall saving (ie £200 saving minus £60 exit fee gives you £140 overall saving!)
Rather than going to one sole provider, it's best to compare different energy tariffs available to you. This way you will be able to find the best value energy for you.
Dual fuel?
Getting both your gas and electric from the same energy company may be convenient but is it the best option?
It may not work out the cheapest so when you're looking to switch, make sure you do a comparison for both dual fuel and single fuel.
Confidence Code is a Code of Practice
Ofgem, who are the energy regulators, have set up the Confidence Code which is a Code of Practice to govern independent energy price comparison sites.
Members of this Confidence Code have to follow set criteria to make the process easier, more reliable and reassuring for you.
The following companies are part of this Confidence Code:
When you find a cheaper tariff, they generally take care of everything for you if you use a switching from one of the comparison sites.
Before the switch is finalised you will need to settle any outstanding balance with your current energy supplier. Once this is completed you'll be notified when the switch has happened.
You'll then be able to start saving money straight away!
Get cashback when you switch
Quite a few of the energy companies or the switching comparison sites are on cashback websites so not only can you slash the cost of your household bill month on month but you can also be paid to switch!!
Sign up for a Quidco account (if you haven't already) to take advantage of the following offers:
uSwitch – £30 cashback for a duel fuel switch or £15 for a single fuel switch
Although not part of the Confidence Code you could do a comparison with the following companies to get cashback too:
Confused.com – £28 cashback for a duel fuel switch or £14 for a single fuel switch
Gocompare.com – £23 cashback for a duel fuel switch or £13 for a single fuel switch
If after running a comparison a particular company comes up cheaper, try switching with them directly as you may well be able to get even more cashback. For instance first:utility offer £50 cashback for duel fuel switches.
Check out all the gas and electricity cashback offers here.
It's obviously best to make sure you've got the best price first then check for cashback, rather than getting cashback with someone who is more expensive.
Negotiate with your current provider
Before getting grumpy with the news that their prices are too high and stomping off, it doesn't hurt to ask your current provider what the best deal they can do for you.
So you have some ammunition, I'd suggest doing a search to see what the competition is offering. With this information in hand you can then go back to your supplier and negotiate.
I did this with my energy provider and managed to make a saving with them.
If they can't beat the price then by all means up and leave.
Overpaid? Ask for it back
It's simple: if you have overpaid then ask the energy company for the money back. It's your money and they cannot withhold it from you.
To make sure that you don't continue over pay carry out regular monthly meter readings. You will then know that what you are billed is what you owe and it's not an estimate. It also means you can track the energy you are using each month.
We use it as a target to try to reduce our consumption each month, or as a comparison for the previous year. We get quite annoyed with ourselves if our usage goes up so try to think of new ways to not use energy and try to make additional savings the following month!
If you are told that they want to change your direct debit then question them. They have to give you 10 day's notice of the change under the direct debit guarantee so if you have a question about the amount you need to pay you have time to deal with it.
During the summer you use less energy so the winter bills will normally be higher but you could offset this by averaging out your yearly bill and paying the same amount each month.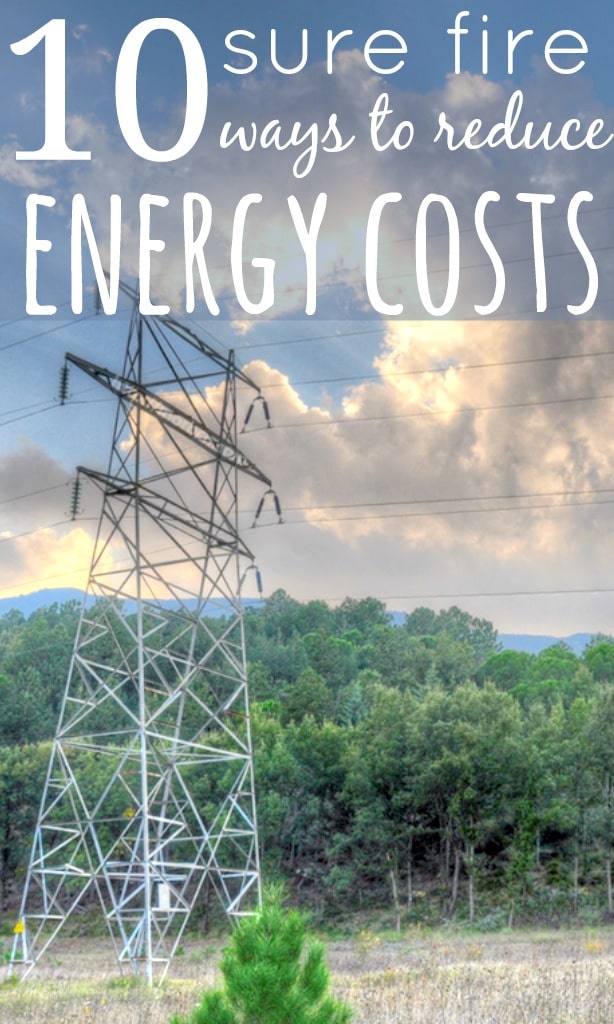 Pay the right way
Energy companies give discounts if you pay in certain ways as it reduces their admin fees. Some companies offer discounts if you do online billing (ie don't get a paper bill through your door).
Pretty much every energy company I've seen offer a discount of up to 10% if you pay with direct debit. Not only will you get a lower energy bill, but you are protected by the direct debit guarantee and you can also budget more accurately as you know the same amount will come out of your account every month.
Do a meter reading – monthly
Every month, like clockwork, one of us heads to the gas and electric cupboards with a pen, paper and torch to note down our meter readings.
We've been hit in the past where we haven't read the meters and our energy company has estimated our readings for us. When we then do a reading, we have found that they underestimated our usage and we have a huge debt to pay off!
Not wanting any more debts (!) we now check out meter meticulously. It means that when we get a bill we will only be paying for what we've actually used and it gives us an opportunity to monitor our usage.
We also use our meter readings as a time to educate our children. We can explain why we are doing a reading, how to do it and what we have to spend out for. They don't teach how to live in schools, and I didn't learn this type of thing as a child. I think it's hugely important that my children get an all round financial education as well as a scholarly one, to ensure they can enter the big wide world with as much information to keep them level headed and financially savvy as possible.
Use less energy
You can do everything in your power to switch and find the best energy deal but you also have the ability to bring the bill down yourself.
Instead of reaching for the thermostat straight away why not consider using a few easy actions to keep warmer instead.
Get help
If you received a state pension or another social security benefit (not housing benefit, council tax reduction or child benefit) you may be able to get the Warm Home Discount which is paid to you automatically, depending on which energy company you are with.
If you don't get this, contact the Winter Fuel Payment helpline on 08459 15 15 15 for more information who may have more suggestions.
The Cold Weather Payment helps households in areas where there has been exceptionally cold weather. You will need to be claiming certain benefits to get this payment of £25. It will automatically made for each seven-day period between 1 November and 31 March when the temperature where you live is an average of zero degrees Celsius or lower over seven consecutive days.
Home energy check
If you have a little budget, or even a lot, have a go using the Home Energy Check which is part of the Energy Saving Trust.
The site guides you through questions about the kind of property you live in and what types of energy-related things you do at home, from light bulbs to home appliances to what you do in your loft.
If works out ways in which you can improve your home and lower your energy bills, giving you cost-effective improvement measures, which could save you up to £250 a year off your household bills.
If you're in England and Wales you can see it here and in Scotland the details can be found here.
Don't forget: be a good Samaritan
A lot of people are getting a worse deal as they don't know that they are paying over the odds. Even if they think their bill is high they don't know what to do about it. The CMA says these customers are more likely to be "struggling financially, less likely to own their own home, less likely to have internet access, more likely to be disabled or a single parent".
As you are reading this, you are probably not one of these people. You are online, finding out information about how to save your bills. You may have not made a saving as yet (or you may have done so already) but you are starting out on the path to do so – well done!!
But what about your neighbours? Could they be one of the people who have not internet access to find a better deal? Could they be struggling and don't know the benefits of switching or how to get overpaid money back?
Now I'm not saying to knock on their door and tell them you'll help to save them money. You may just get a clip around the head and the police will be called for breaking and entering, even with your good intention. Maybe just strike up conversations with your neighbours and drop it into the conversation. See if they need help, offer support and get everyone paying what they should for their energy use!
It's time we, as consumers, got the best deals for what we pay out and the energy companies should stop their greed with multimillion-pound profits – they are just not needed when you, or people you may know or people who live near, are suffering and cannot pay their bills.
If after you have saved money, why not see if you can help someone else? Help your pocket then your heart.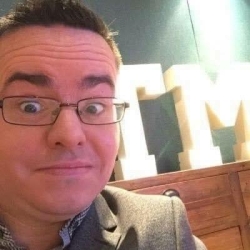 Latest posts by Ricky Willis
(see all)