Don't shop directly with a retailer. Buy discounted Tesco gift cards with special offers, including up to 15% off popular vouchers and e-gift cards.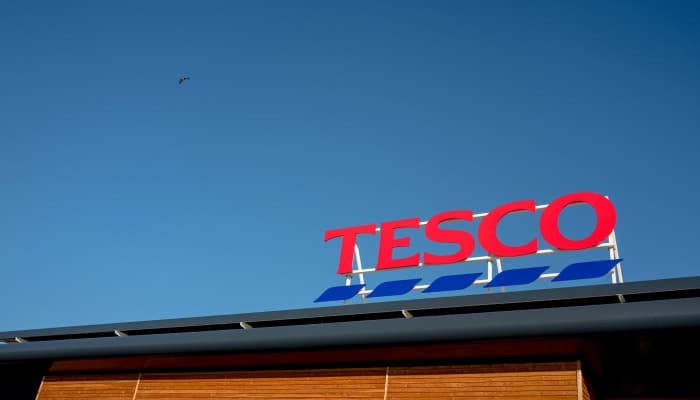 If you're looking to stock up on some gifts, you want to get your food shop done, or perhaps you're just looking to treat yourself, then don't pay more!
Instead of going straight to a retailer and spending full price, buy a gift card in advance and save your cash.
Why wouldn't you really? Instead of buying directly, buy a discounted gift card.
Or, why not look to give a gift card for a hard to buy someone, who could use it for a well-deserved treat.
Here are the current Tesco gift cards offers.
15% off Odeon gift cards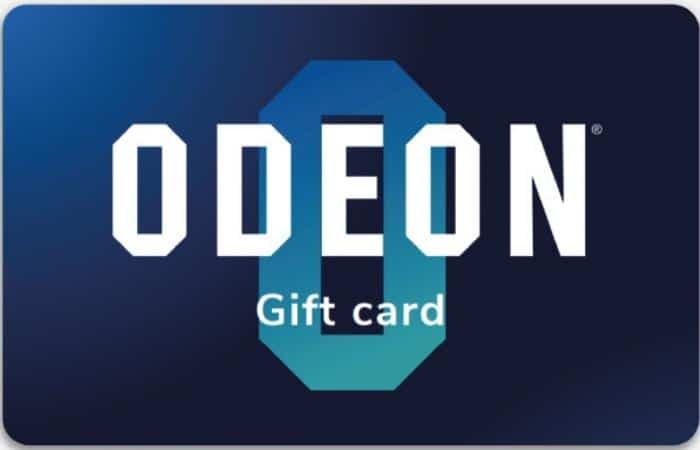 You can currently get an ODEON e-Gift Card and get 15% off.
You need to be quick to get this discount as the offer ends on 6 February 2022.
The gift card can be used in cinema, on the ODEON website and on the myODEON app to pay for tickets (including any applicable online booking fees).
It can also be used for food, drink, gaming sessions and most other retail items.
How much saving do I make?
Choose to load from £5 up to £100 onto the digital gift card, add a fun animation and personalised message, then send it on.
With 15% off, here's how much you could save:
£5 voucher – now £4.25
£10 voucher – now £8.50
£30 voucher – now £25.50
£50 voucher – now £42.50
£100 voucher – now £85
Vouchers last for two years from the time it was last used.
You can choose if you want the e-gift card sent via email or text message.
Or, why not keep it for yourself to get a cheaper cinema trip?
---
Other ways to get discounted gift cards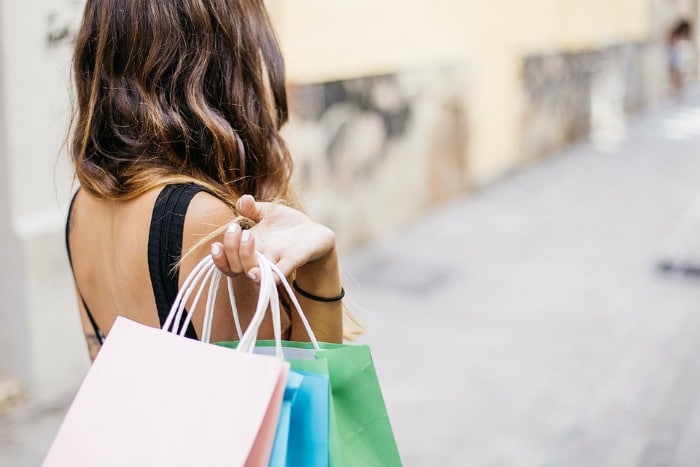 Is your favourite retailer not mentioned here?
Well don't worry, you do have another option to get discounted gift card vouchers to save on your shopping.
Take a look at the best gift cards in the UK for present ideas.
CD Keys
CD Keys sell a number of other vouchers for:
They also sell discounted top-ups for Facebook, Google Play, NOW TV and more.
iTunes
Instead of paying full price on the iTunes store for games, music or movies, there are many different ways to get a better price.
I've already hunted down the best ways on the web to get you a deal for cheap iTunes vouchers.
eBay
Then there's always eBay which has many gift cards for sale from private sellers.
You could get a really good deal if they start the bidding low or suggest you can make the best offer.
Save money at Tesco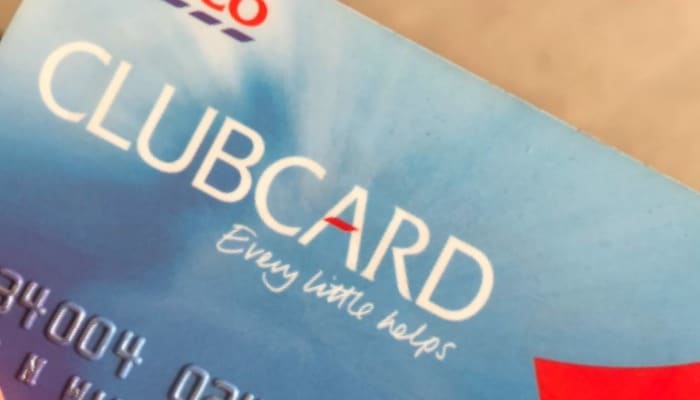 With it being close to Christmas, there are offers all over the place. You're currently able to get half price advent calendars at Tesco.
If you're looking to save money on your food shop (who isn't?!), then it may well be worth signing up Tesco Clubcard Plus.
You need to pay to subscribe, but if you're going to be spending the money anyway, you will save more.
You're also able to collect free Clubcard points with Tesco Views.
Be sure to check out other supermarket offers, deals and bargains at Aldi, Asda, Iceland, Lidl, Morrisons, Sainsbury's, Tesco, Waitrose and more.
:: Come and join thousands of other savvy shoppers in the Reduce Your Supermarket Spend Facebook community to find out tips and tricks to save money on your food shop.
Enjoy this post? Why not also sign up to receive our newsletter.
We send out all the best money saving news and tips from the site and as an added
bonus you'll get an exclusive £16 cashback from Quidco (new members only)
Expired Tesco gift card offers
Tesco Gift Cards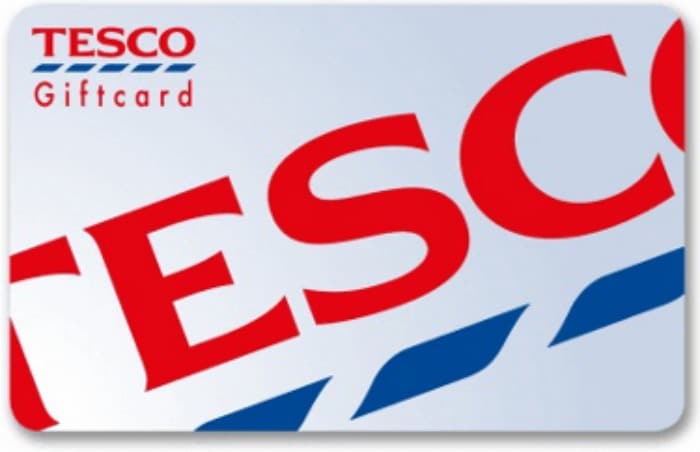 As a way to give back this Christmas, Tesco is running an offer on their own gift cards.
If you know you'll be spending money on your Christmas food shop, or even getting a Christmas jumper at Tesco, this offer will save you money.
When you buy a £50 Tesco Gift card, you will get a £5 bonus gift card to treat yourself.
Say you budget £250 to shop at Tesco each month, just buy the gift cards (instead of paying cash) in advance and you will get an extra £25 to spend.
This is a limited time special offer from Tesco and is only running as long as the stock lasts.
Be aware that the main gift card will expire five years from purchase or the last card use, but the bonus £5 gift card expires on 31 January 2020 so you need to treat yourself sooner, rather than later.
Unfortunately, this offer is not running in all stores, but they have limited it to around 200 of their stores (scroll down to see if your local store is included).
Ban Mahsoub, Head of Gift Cards, Tesco Bank, said: "This Christmas we wanted to say thank you and give a little extra to our customers. The bonus cards can be used in lots of ways to treat for yourself, or even to put towards the turkey or trimmings for Christmas lunch."
15% off iTunes Gift Cards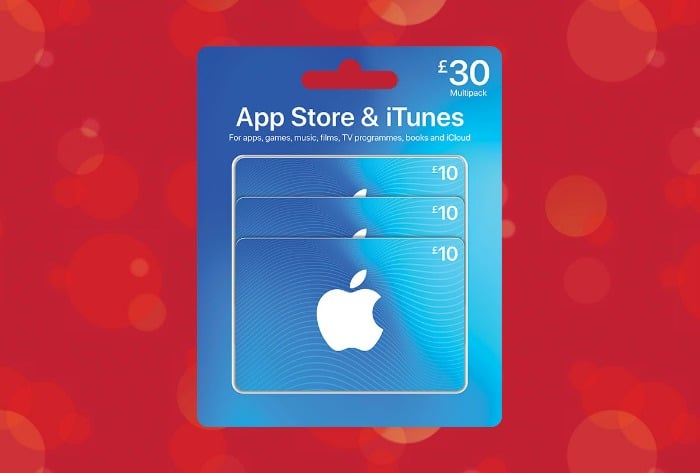 Tesco is running a special gift card offer in the run up to Christmas. Their offers change from week to week.
Buying a gift card from Tesco can see you get some big savings of up to 15% on their face value.
Instead of spending them today, you could even hold onto them and use them for a double discount in the January sales!
Or why not use them as a gift for a hard-to-buy someone.
This week Tesco are offering up to 15% off:
£25 iTunes voucher – 10% off now £22.50
£30 iTunes voucher – 15% off now £25.50
£50 iTunes voucher – 15% off now £42.50
£100 iTunes voucher – 15% off now £85
These offers are running from now through until 15 December 2019 in selected Tesco stores.
20% off Tesco Gift Cards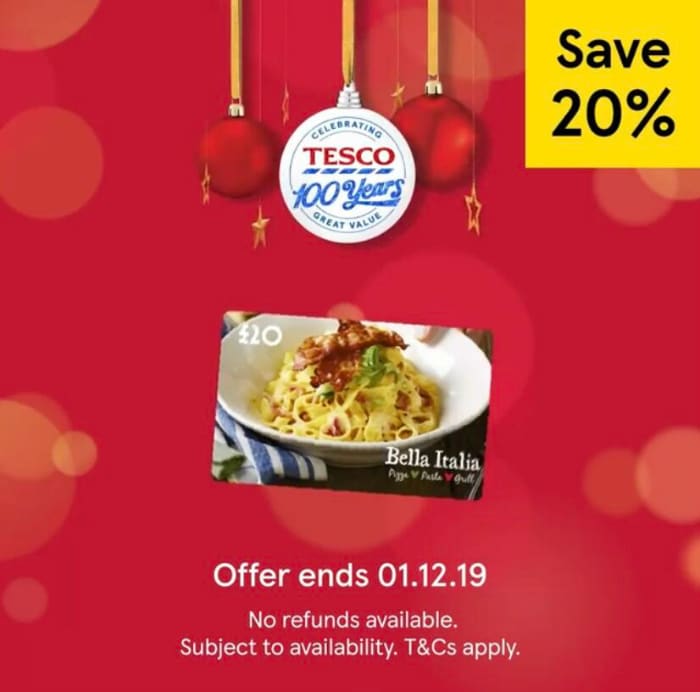 Tesco is offering 20% off the following gift cards:
£15 Uber Gift Card – can be used for all rides
£20 tastecard Gift Card – unlimited usage on 6-month membership
£20 Cafe Rouge Gift Card
£20 Bella Italia Gift Card
£20 – £100 Mitchell and Butler Gift Card – the cards can be used at over 1,600 hotels, bars and restaurants including Miller & Carter Steakhouse and All Bar One.
£15 – £100 Dining Out Gift Card– the cards can be used at over 1,600 hotels, bars and restaurants including Miller & Carter Steakhouse and All Bar One.
These offers are running from now until 1 December 2019.
Why not add a gift voucher to a hamper? Instead of giving just a card, you could turn it into a more personalised present.
Additional, to find more gifts and accessories, check out Instash.
Tesco Gift card bonus store list
Here is a list of stores who are giving away the £5 bonus gift cards when you buy a £50 gift cards (listed alphabetically).
Accrington, 2 Eagle Street, BB5 1LN
Adlestone, 117 Station Road, KT15 2AS
Antrim Massereene Extra, 28 Castle Way, BT41 4BU
Ashby De La Zouch, Resolution Road, LE65 1TE
Ashford Middlesex, Town Lane, TW19 7PZ
Aylesbury 1, Broadfield Retail Par, HP19 8BU
Banbury, Lockheed Close, OX16 1LX
Barnsley, Wombwell Lane, S70 3NS
Barnstaple, Barnstaple Retail Par, EX31 2AS
Barrow In Furness, Corner House Park, LA14 2NE
Bedworth, Leicester Street., CV12 8SX
Bexhill, 4 Ravenside, TN40 2JS
Bicester, Lakeview Drive, OX26 1DE
Bidston Moss Extra, Bidston Link Road, CH43 7AA
Bishop Auckland, St. Helen Auckland In, DL14 9AL
Blackburn, Hill Street, BB1 3HF
Blackpool Clifton, Clifton Retail Park, FY4 4UJ
Boston, New Hammond Beck Road, PE21 7JD
Bournemouth Extra, Riverside Avenue, BH7 7DY
Bradford Buttershaw, Halifax Road, BD6 2DW
Bradford Extra, Great Horton Road, BD7 4EY
Bradley Stoke, Bradley Stoke Centre, BS32 8EF
Bridgewater Banbridge, Outlet Shopping Centre, BT32 4GJ
Brislington, Callington Road, BS4 5AY
Bristol Eastville, Eastgate Road, BS5 6XU
Brooklands, Barnes Wallace Drive, KT13 0XF
Bulwell, Jennison Street, NG6 8EQ
Burnley, Centenary Way, BB11 2HE
Bursledon Towers Extra, Hamble Lane, SO31 8GN
Cambridge Bar Hill Extra, 15-18 Viking Way, CB23 8EL
Cardiff Extra, Excelsior Estate, CF14 3AT
Carrickfergus Castle (Extra), Minorca Place, BT38 8AU
Cheshunt 2 Extra, Brookfield Centre, EN8 0TA
Chester, Frodsham Square, CH1 3JS
Chesterfield, Lockerford Lane., S41 7JB
Chichester, Fishbourne Road East, PO19 3JT
Cirencester 2, Kings Meadow, GL7 1NP
Cleethorpes, Hewitts Circus Retail, DN35 9QR
Coatbridge, Faraday Retail Park, ML5 3SQ
Colchester 1, Highwoods Square, CO4 9ED
Cookstown Broadfields Superstore, Orritor Road., BT80 8BH
Corby, St. James Road, NN18 8AL
Corstorphine, Meadow Place Road, EH12 7UQ
Coulby Newham, Parkway Shopping Cent, TS8 0TJ
Coventry Cross Point Extra, Olivier Way Cross Poi, CV2 2SH
Coventry Extra, Phoenix Way, CV6 6GE
Coventry Walsgrave, Clifford Bridge Road, CV2 2TS
Craigavon, Highfield Road, BT64 1AG
Crumlin, Main Street Crumlin, BT29 4UP
Dereham, Kingston Road, NR19 1WB
Diss, Victoria Road, IP22 4JN
Doncaster, Woodfield Plantation, DN4 8SN
Dudley, Town Gate Retail Park, DY1 4RP
Dumfries Extra, Cuckoos Bridge Retail, DG2 9BF
Dundee Extra – Kingsway, Kingsway, DD3 8QB
Dungannon, Beech Valley, BT71 7BN
Dunstable, Skimpot Road, LU5 4JU
Durham Extra, Rennys Lane, DH1 2 XA
Eastbourne 2 Extra, Lottbridge Drove, BN23 6QD
Edinburgh Colinton, Colinton Mains Drive, EH13 9AH
Eston Cleveland, Trunk Road, TS6 9TL
Evesham , Worcester Road, WR11 4XF
Failsworth, Oldham Road, M35 0EJ
Feltham Dukes Green, Dukes Green Avenue, TW14 0LH
Fulbourn Cherry Hinton Cambridge, Yarrow Road, CB1 9BF
Gainsborough, Beaumont Street, DN21 2HA
Gatwick, Reigate Road, RH6 0AT
Gillingham Kent, Courteney Road, ME8 0GX
Glasgow Maryhill, 1201 Maryhill Road, G20 9SH
Glasgow Shettleston, Annick Street, G32 6UB
Glasgow Silverburn Extra, 751 Barhead Road, G53 6AG
Glasgow St Rollox, Cobden Road, G21 1YL
Gloucester Brockworth, Gloucester Business P, GL3 4AA
Great Dunmow, Stortford Road, CM6 1SF
Great Yarmouth, Pasteur Road, NR31 0DW
Greenock 1, Dalrymple Street, PA15 1LE
Grimsby Extra, Market Street., DN31 1QS
Hammersmith, 180 Shepherds Bush Rd, W6 7NL
Handforth, Klin Croft Lane, SK9 3PA
Hanley, Clough Street, ST1 4AA
Harlow Church Langley, Church Langley Way, CM17 9TE
Harrow 2, Station Road, HA1 2TU
Hastings, Church Wood Drive, TN38 9RB
Hatfield, Mount Pleasant, AL9 5JY
Hattersly, Stockport Road, SK14 3AU
Haverfordwest 2, Fenton Trading Estate, SA61 1BU
Hayes Bulls Bridge Extra, Bulls Bridge Industri, UB2 5LN
Helsby, Chester Road, WA6 0DJ
Hereford 2, Abbotsmead Road, HR2 7XS
Hexham, Tynedale Retail Park, NE46 3PJ
High Wycombe, Newland Street, HP11 2JD
Hindley, Cross Street, WN2 3AT
Holyhead, Penrhos Indust Estate, LL65 2UH
Hull St Stephens Extra, Tesco Extra., HU2 8LN
Huntingdon 2, Abbots Ripton Road, PE28 2LA
Inverness 2 Extra, Business & Retail Par, IV2 7GD
Ipswich Extra, Copdock Interchange, IP8 3TS
Kilmarnock Extra, West Shaw Street, KA1 4BS
Knocknagoney, Knocknagoney Road, BT4 2PW
Lea Valley, 1 Glover Drive, N18 3HF
Leatherhead, Oxshott Road, KT22 0EF
Leeds Seacroft Extra, Unit 5, LS14 6JD
Leicester Extra, 1 Bradgate Mall, LE4 1DE
Leicester Narborough Rd, Narborough Rd Retail, LE3 5LS
Lichfield Extra, Church Street, WS13 6DZ
Lincoln 2, Wragby Road, LN2 4QQ
Lisburn Bentrim Road, Bentrim Road, BT28 2GB
Llanelli, Parc Trostre, SA14 9UY
Loughborough The Rushes, Unit 1, LE11 5BE
Magerahfelt, Magherafelt, BT45 6EN
Manchester Gorton Cross, Hyde Road, M18 8LD
Mansfield Chesterfield1 Extra, Chesterfield Road Sou, NG19 7BQ
Mansfield Extra, Jubilee Way South., NG18 3RT
Midsomer Norton, Old Mills, BS39 7SW
Milton, Cambridge Rd Ind Esta, CB24 6AY
Minehead, Seaward Way, TA24 5BY
MK Kingston Extra, 1 Winchester Circle, MK10 0AH
New Oscott, 11 Princess Alice Dri, B73 6RB
Newbury , Pinchington Lane, RG14 7HB
Newmarket Extra, Fordham Road, CB8 7AH
Newry, 24 Downshire Road, BT34 1EE
Newtownards (Ni), Castlebawn Road (New, BT23 4EX
North Shields Extra, Norham Road, NE29 7UJ
Northampton South, Clannell Road, NN4 0JF
Northcott, Ballyclare Road, BT36 8HD
Norwich Extra, Blue Boar Lane, NR7 8AB
Oldham, Huddersfield Road, OL1 3LG
Oldham Chaddert., Featherstall Road Nor, OL9 6BW
Osterley, Osterley Park, TW7 5NZ
Park Road (Toxteth), 215 Park Road, L8 4XF
Peterborough Extra, Hargate Way Serpentin, PE7 8BD
Pitsea Extra, Off Station Lane, SS13 3JU
Plymouth Roborough, 2 Woolwell Crescent, PL6 7RF
Ponders End, 288 High Street, EN3 4DP
Pontypridd, Gelli-Hirion Ind Esta, CF37 5SN
Poole 2 Extra, Yarrow Road, BH12 4NX
Poole 3 Fleets Corner, Waterloo Road, BH17 7EJ
Port Glasgow, Greenock Road, PA14 5BP
Portsmouth Fratton Park, Fratton Way, PO4 8FD
Portsmouth N/H Extra, Clement Atlee Way, PO6 4SR
Potters Bar, Mutton Lane, EN6 2PB
Prescot Extra, Cables Retail Park, L34 5NQ
Prestwich, Valley Park Road, M25 3TG
Rainham Essex Extra, Bridge Road, RM13 9YZ
Reading Extra, Napier Road, RG1 8DF
Reading West, Portman Road, RG30 1AH
Redditch Extra, Coldfield Drive, B98 7RU
Redruth, Tolgus Hill, TR15 1AX
Redruth Extra, Station Road, TR15 3QJ
Risca, Commercial Steet, NP11 6NP
Romford, 300 Hornchurch Road, RM11 1PY
Rotherham Civic Centre, Drummond Street, S65 1HY
Rugby, 1 Leicester Road, CV21 1RG
Sale, Hereford Street, M33 7XN
Salisbury 2, Bourne Centre, SP1 2NY
Sandhurst Extra, The Meadows, GU47 0FD
Sheffield Saville Street, Spital Hill, S4 7UD
Shoreham, Holmbush Centre, BN43 6TD
Shrewsbury Extra, Cattle Market, SY1 4HA
Slough Extra, Brunel Way., SL1 1XW
Southwark, 107 Dunton Road, SE1 5HG
St Neots, Barford Road, PE19 2SA
St. Helens, Stadium Industry Park, WA9 3AL
Stafford Extra, Newport Road, ST16 2HE
Stevenage, The Forum, SG1 1ES
Stirling, Wallace Street, FK8 1NP
Stockport Extra, Tiviot Way, SK1 2BT
Stretford Extra, Chester Road, M32 0RW
Surrey Quays, Surrey Quays Centre, SE16 7LL
Sutton Cheampark, Oldfields Road, SM1 2NB
Swansea, Pontardulias Road, SA5 4BA
Swindon Extra, Ocotal Way, SN1 2EH
Telford, Wrekin Retail Park., TF1 2DE
Thornbury, Midland Way, BS35 2BS
Tidworth, Station Road, SP9 7NR
Toton Extra, Swiney Way, NG9 6EX
Trowbridge, County Way, BA14 7AQ
Truro, Garras Wharf, TR1 2TN
Uckfield, Bell Farm Road, TN22 1BA
Walkden, Ellesmere Shopping Ce, M28 3BT
Walsall College Extra, Littleton Street West, WS2 8EQ
Warrington Extra, Winwick Road, WA2 7NE
Watford Extra, 239-241 Lower High St, WD17 2BD
Wath Upon Dearne, Biscay Way, S63 7DA
West Durrington, New Road, BN13 3PB
Weston Favell Extra, 12 Weston Favell Cent, NN3 8JZ
Whitstable Extra, Millstrood Road, CT5 3EE
Widnes, Ashley Retail Park., WA8 7YT
Wigan Atherton, Crabtree Lane, M46 0AG
Wigan Extra, Central Park Way, WN1 1XS
Winchester, Easton Lane, SO23 7RS
Woolwic , Grand Depot Road, SE18 6HQ
Yardley, Swan Shopping Centre, B26 1AD
Yate, 12 East Walk, BS37 4AS
York Extra Stirling Road, Stirling Road, YO30 4XZ
York Tadcaster Road, Askham Bar, YO24 1LW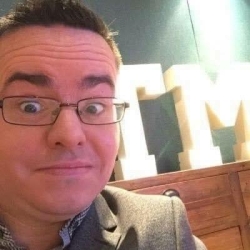 Latest posts by Ricky Willis
(see all)