Tesco Clubcard Plus subscription service sets you back £7.99 a month. You get a lot of perks, but is the cost worth it?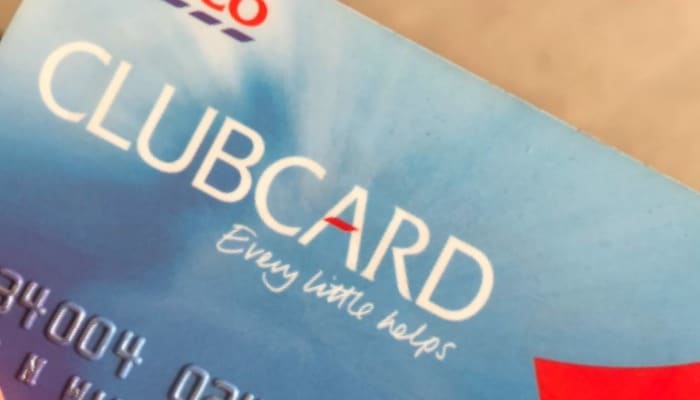 £10 BONUS OFFER: Earn easy cash by watching videos, playing games, and entering surveys.

Get a £10 sign up bonus when you join today.

Join Swagbucks here >>
Having a loyalty card is a bit of a bonus when it comes to supermarket shopping as you know you'll get a little something back after your shop.
Some may use their points to get free shopping another time, or others may choose to spend the loyalty points on days out and treats.
While food prices may rise, getting some free points to make it feels a little less painful.
But, now Tesco is offering a membership scheme costing £7.99 a month.
It may sound like a shock having to pay for a loyalty card, but if you shop at Tesco, you will likely save money.
Tesco is suggesting Clubcard holders would save over £400 a year!
I was invited by Tesco to the launch of the scheme to find out more about Tesco Clubcard Plus. Here's what I learned.
What is Tesco Clubcard Plus?
Tesco Clubcard Plus is not replacing Clubcard but is adding a new way to get discounts.
So, if you're a Clubcard member and choose to not get Clubcard Plus you won't lose any of the Clubcard benefits.
Clubcard Plus was launched to help people get discounts all the time.
Tesco recognises that it can be hard to work out when a promotion is running or will finish. One week your food shop is one price, promotion ends, and your food shop goes up.
(Although, there is a way to work out when Tesco promotions will end).
With Clubcard Plus, you will be able to better plan over the month as you're able to control when you can make your saving.
Tesco Clubcard Plus benefits
You get a number of benefits and discounts.
While you may think it's odd, if you pay for the membership, you will likely save money.
10% off your Tesco food shop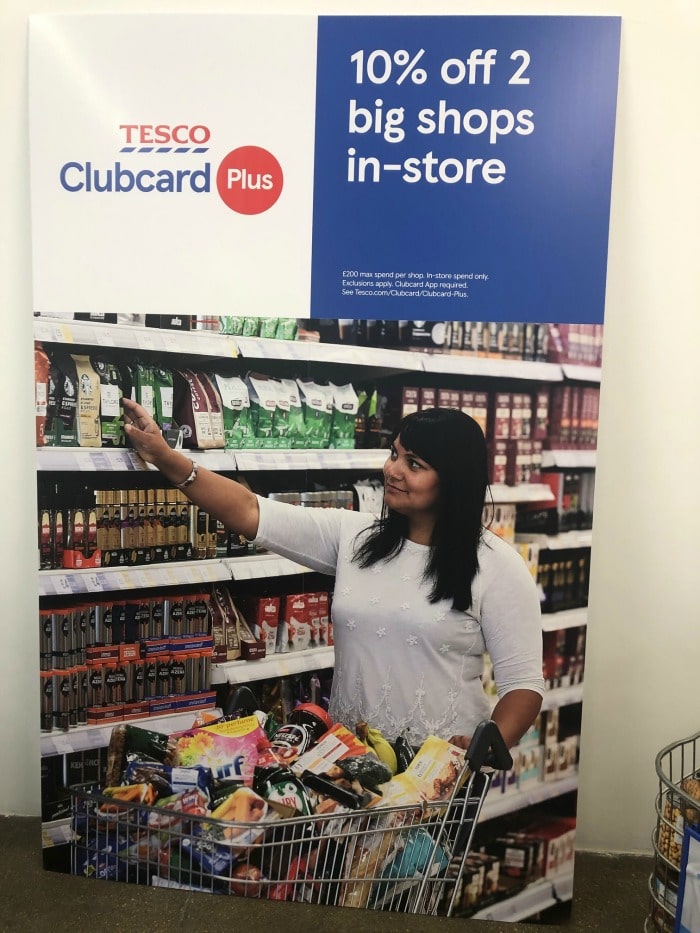 The biggest perk (if you do your food shop at Tesco) is the discount you get on your shop.
As a Clubcard Plus member, you can get 10% off two big shops in-store a month.
So, if you spend £100 on a food shop, you'll get £10 off.
But what is a "big food shop?
I know that's a question many members of Reduce Your Supermarket Spend have been asking (and so have I).
Tesco is not putting any kind of definition of what a "big shop" means.
It's down for us to decide.
Each household and family have different budgets, and they recognise this, so are allowing you to choose what you consider to be a big shop.
If you know you buy less food towards the end of the month as you're using up what you've already go it, then make sure to get your discount on two shops earlier in the month, when you'll be spending more.
When can you get a discount?
To make things flexible, Tesco is allowing you to choose when you want to use the discount.
This allows you to plan your shopping better week to week, so you can work your budget.
You get to use the discount twice in one month on a maximum shop of £200 each (if you spend that much).
How Clubcard Plus works in practice
You need to have the Clubcard app as there is a QR code you need to scan at the till.
When you want your discount, simply present the app to have 10% taken off at checkout.
You're not able to apply the discount retrospectively, and if you don't use it then you lose out. So just remember to plan around how you're likely to shop.
You will continue to collect Clubcard points as usual.
Why not for online shopping?
Tesco sees Clubcard Plus as a catch up for what's offered online at the moment.
They already offer a Delivery Saver subscription and click and collect for online shoppers, and they see this as having something to offer their customer in store.
Dave Lewis, Tesco CEO, explained that currently 8% of shoppers use online grocery shopping and 92% of shoppers buy their food in a store.
Is anything excluded?
As with all things, there are some items that are excluded.
However, alcohol is not excluded – unless it's in the 25% off 6 bottle deal.
Here's a list of the exclusions to review:
"Exclusions include: Fuel and motoring related products; Lottery; Gift vouchers and gift cards; Savings stamps and postage stamps; Tobacco products and accessories; Infant baby formula milk; Prescription medicines; Newspapers and magazines; General Merchandise; In-store third-party concession products; Bureau de change; Carrier bag charges; In-store café or coffee shop; Alcoholic drinks subject to 25% discount off 6 bottles, or to the extent the discount would reduce the product value below the Minimum Unit Price (full details in T&Cs); Products which are subject to the separate Always On Discount."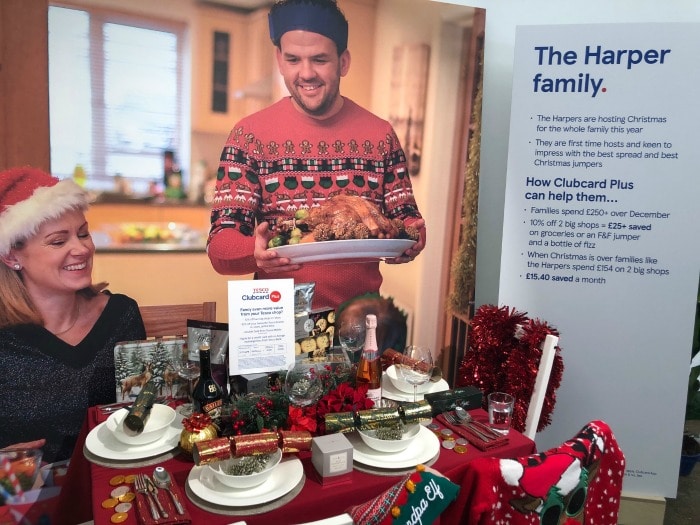 What other discounts are there?
Tesco is linking all parts of Tesco together so you can take advantage of more benefits.
On top of savings on your groceries, you can get:
10% off Tesco brands in store
You will be able to get a 10% discount on F&F, Fred & Flo, Go Cook, Tesco Pet, Carousel, and Fox & Ivy.
The discount is available all the time via a scannable code in the Clubcard app.
If you've got a young family, the average spend on nappies is coming up to £50 a month. With Tesco Clubcard Plus, if you're spending that much you could save £5 a month with the 10% discount on Fred & Flo nappies.
For families with older kids in school, you can get a discount on F&F clothing, which includes school uniform.
An average family with two school-aged children can spend an average of £200 a year on school uniform, so you'd save £20 over the year with the discount.
Tesco has said that pet owners spend £250 on average a year on dog food and treats, so you could save £25 a year with the discount on Tesco Pet.
The discounts start to add up on things you may find you buy anyway.
Tesco Mobile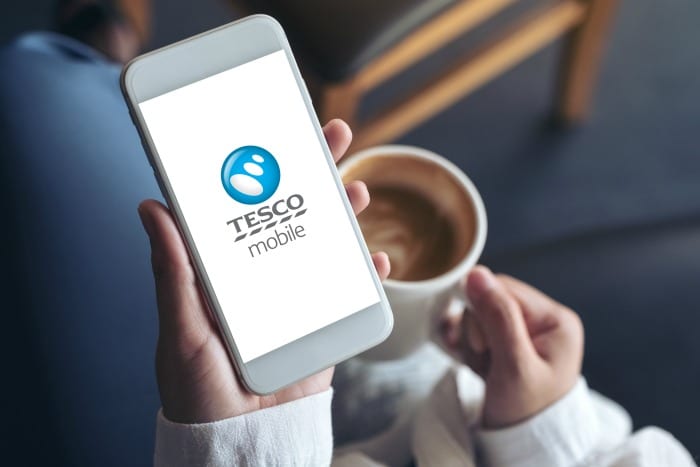 Tesco Mobile customers will get double data.
This isn't just for new people who sign up, but all existing customers will be able to get the double data too.
Tesco credit card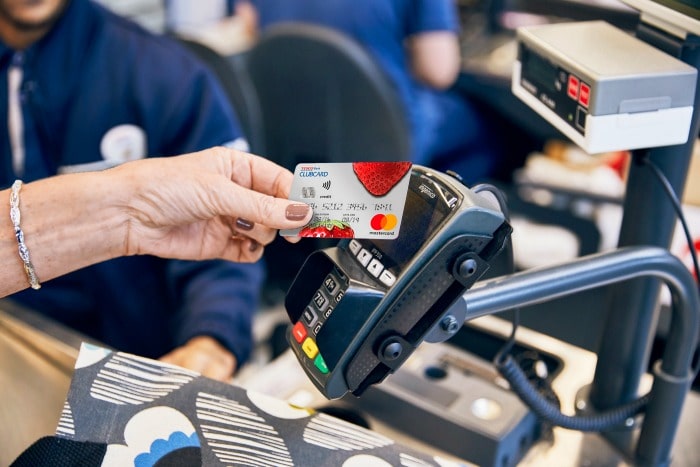 You will be able to apply for a Tesco Bank credit card that has no foreign exchange fees abroad.
They are also offering 0% interest on purchases for 12 months, and you will be able to collect Clubcard points on purchases.
The Tesco credit card will not charge you for late fees, returned item fees or overlimit fees.
Obviously, the credit card is subject to approval as is usual for all credit products.
While Clubcard Plus is launching on 8 November, the credit card offer will launch in the new year of 2020.
:: All the perks of Clubcard Plus can be accessed from the Clubcard app (available on the Apple iStore and Google Play Store).
Are you tied in?
While Clubcard Plus is a subscription, you are not tied in and can cancel from one month to the next via the Clubcard website or app.
This means you're flexible to sign up if you know you'll use it more.
So, over the summer holidays, it may be worth signing up as the food bill goes up with the kids around the house more, plus the potential spend on school uniform.
Again, at Christmas, it may be well worth getting a discount on your food shop.
Tesco has said that families can spend £250+ over Christmas.
If that's spread over two shops, you'll save £25+ on food – so the membership for the month pays for itself, and then some.
Tesco Colleague discount
If you're a Tesco colleague, you already get a discount, but I know a number of colleagues who are interested to know if it works alongside Clubcard Plus.
I have been made aware that the Colleague Clubcard discount and Clubcard Plus can be used together as the benefits are cumulative.
At the till the Clubcard Plus discount will be applied after the colleague discount.
Is it worth it?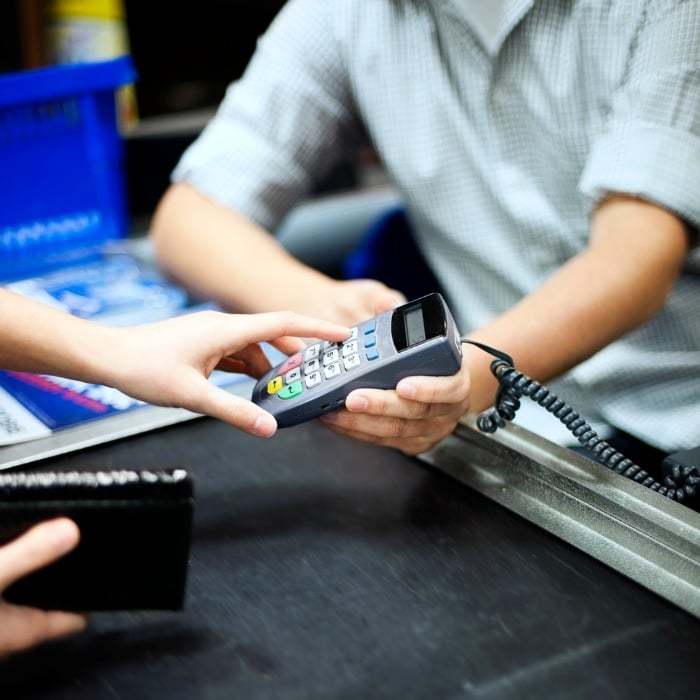 If you do all your main food shops at Tesco, then you will make a saving overall.
Over a year, £7.99 a month means you'll pay £95.88.
While you're paying out, depending on how much you spend in Tesco, you will save even more money.
If you do two £100 shops a month then having Clubcard Plus means you can save £10 on each of the shops.
That means you'll save £240 a year on your food shop.
Then, when you take off the annual Clubcard Plus subscription cost, you'll save £144.12 – which is a fair sum!
On top of that, you'll also get the other discounts on offer.
Is it worth it for you?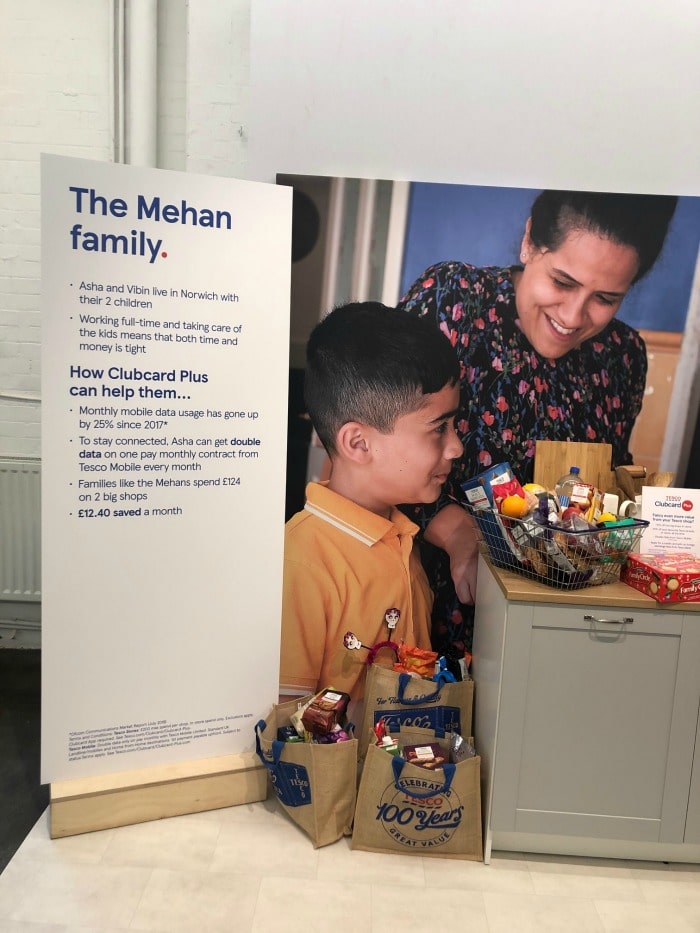 Simply take a look at what you usually spend at Tesco.
Whether you're a loyal shopper, or do food shops at different places each month, work out what you spend and where.
If you're doing two shops (whether you think they're big or small) of more than £40 a time at Tesco you will break even (and that's not taking into account the other discounts).
If you spend £40 at Tesco, you'll get £4 off. Do that twice and you save £8, which covers your Clubcard Plus subscription.
So, spend more than that and you will make an overall saving on your food shop.
But what if you spend different amounts on food?
According to the ONS, the average food shop is £60.60 a week (excluding alcohol).
I know that can be different for everyone, but if we take that as a basis to see if it's worthwhile joining Clubcard Plus.
Spend £60.60 – get 10% discount = £6.60 off.
Do this twice a month and your total saving is £13.20 a month.
When you pay £7.99 for the subscription, you will make an overall saving of £5.21.
Even if you don't use any of the other benefits, you will still save money spending the "average" food shop amount.
If you spend a different amount each week, you will just need to plan to work out when to use the discount so you make the most overall savings.
Other Clubcard perks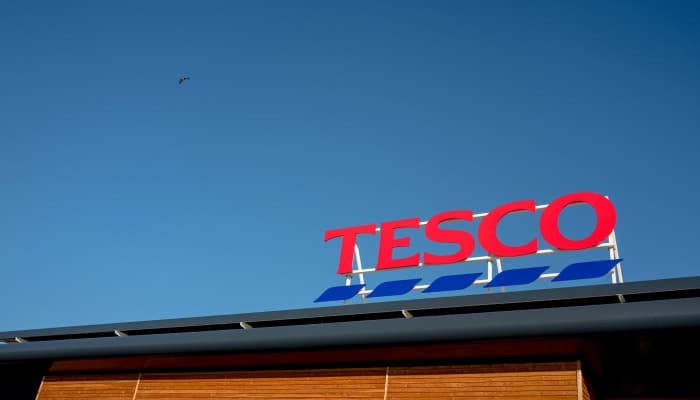 Tesco has a payment app called Clubcard Pay+.
When it launched, you were able to claim bonus Clubcard points, but the extra points aren't available at the moment.
At any rate, the app comes in handy as you can pay and collect points at the same time.
An easy way to make extra Clubcard points is Tesco Views. You can earn up to 300 Clubcard points a year.
If you're after a Clubcard bonus to help pay for Christmas why not take part in the Tesco Christmas Saver. You can get up to £12 back in bonuses – you would need to start saving before 15 October 2019.
Loyalty schemes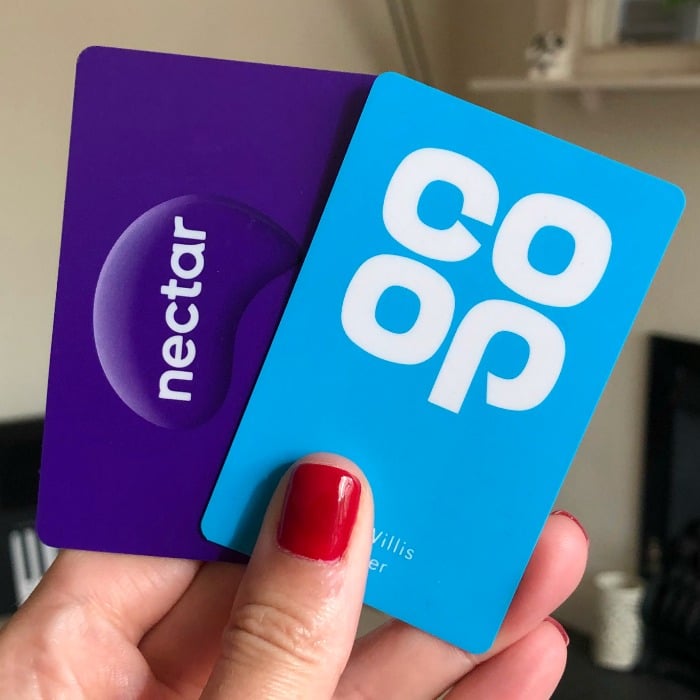 Sainsbury's has also made changes to its Nectar scheme, and you can collect points using the new Nectar app.
They now tailor bonus points for stuff you'll actually buy.
The Co-op has also updated their loyalty scheme and gives you two personalised offers you can choose each week to save money.
When did Clubcard Plus launch?
Clubcard Plus launched on Friday 8 November 2019.
You will be able to sign up via the Clubcard website, or you can sign up using the Clubcard app.
Both new and existing Clubcard holders can choose to subscribe to the new Clubcard Plus.
You have to pay £7.99, but you get several benefits in return.
Is Clubcard Plus the same as Tesco Clubcard Pay Plus?
Although they sound similar, Tesco Clubcard Plus and Tesco Pay Plus are different things.
Pay Plus is an app that allows you to spend contactlessly from an app while accruing Clubcard points.
They also run offers to get bonus points from time to time.
::
Come and join thousands of other savvy shoppers in the Reduce Your Supermarket Spend Facebook community to find out tips and tricks to save money on your food shop.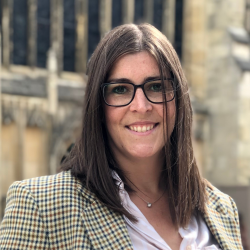 Latest posts by Naomi Willis
(see all)