Saving a little bit at a time using leftover change can really add up and help with the costs of Christmas. It's easy to get your kids involved too.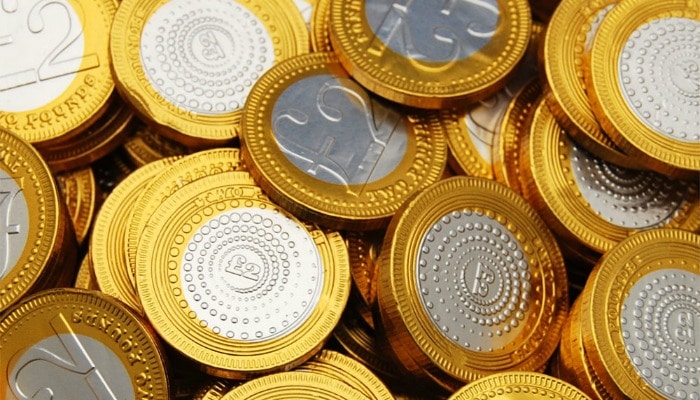 £10 BONUS OFFER: Earn easy cash by watching videos, playing games, and entering surveys.

Get a £10 sign up bonus when you join today.

Join Swagbucks here >>
Now that Christmas is out of the way (and doesn't that seem like such a long time ago now!), the New Year is here and with it is the annual focus on doing things differently.
Every year is the same, with a promise to manage finances better and sometimes even a plan of action that gets followed for a few weeks. Ultimately though it's true to say that more promises get broken than kept, with the reason being that people are far too adventurous with their plans.
So I offer a simple solution. After all, saving money isn't rocket science.
Not only is it simple, but it's remarkably effective.
Save your £2 coins.
I say £2 coins as they quickly add up when you come to count them, but any denomination coin will do.
Where to start
Buy yourself a savings container that you can't dip in to when you need some pennies (because, let's be honest, the temptation is there). In the past I've used a pot of dreams money box when saving as a family, which can be pricey as they generally start at £5.
The best thing about these is that you physically break the money pot when you want access to your funds.
As I have kids, it marks the climax to months of savings when we smash the pot open, and it's normally preceded by months of "can we open the money pot?" questions, which all build to an exciting finale.
When saving for myself, I tend to opt for the tin can money boxes which you can get for 99p in most low budget card shops, or the likes of Poundland. These are sturdy and the only way to get easy access to the money is to open the tin with a tin opener – not quite as exciting as smashing the pot of dreams, but the same end effect. Don't forget that you could also make your own money box too.
Set yourself a target
It's also an excellent idea to set yourself a target. Not a goal of how much you want to save, though.
This method of saving means that you never really know how much money you have saved as you can't see the funds. Instead, set your sights on when you want to use the money, or what you want to put it towards.
I normally use it as a holiday spending money fund. The past few years have seen Mrs DannyUK and I spend long weekends in London or a quick getaway abroad. We go with the savings in our suitcase and open it when we get to our destination.
We've generally already budgeted for our time away, including spending money, so the money that comes out of the £2 tin is considered extra money and gets used for the times when we are too tired to walk and would rather get a taxi, or for a special meal out.
Having a target in mind helps you to focus and also acts as a deterrent to taking the money early. It also means you'll find yourself saying things like "oh, just put that in the London tin!"
Keep focussed
Once you start getting in to the swing of things, you'll find yourself going out of your way to get £2 coins. I've often found myself in Tesco, normally when I've just been paid, asking for at least some of my change in £2 coins which then immediately get stashed away when I get home.
Three years in a row, with approximately six months of saving leading up to the big day, I've ended up with in excess of £300 in £2 coins. That's £50 per month, and it's a figure that I know I would struggle to achieve if I set out to save that amount each month.
With the £2 tin, and some strong discipline, it's easy to do.
Additional saving hints
I've also found that as an added bonus I will slip notes into the savings. Normally if I've been out for a night and get back home with cash left over.
I ensure that it's not something I promise myself that I will do, but even just a few notes make a difference when counting up, and in one case I managed to stash away an additional £100 in notes somehow.
This method of saving also works for kids, especially those who are old enough to get pocket money.
Even saving £1 per week from their pocket money adds up to £25 or so in a six month period. More importantly, it shows kids that saving money is worthwhile, and gets them used to the idea.
There is a downside, though, and I speak from experience.
A few years back one of my kids decided to take all of this on board and start saving. As they were in junior school (or possibly even in infants), they decided that saving 5p coins would be the best thing to do.
I made the mistake of saying how annoying the 5p coins were, as they were the smallest sized coin that we have.
From that moment on, every time I had change in my pocket, I was asked to hand over my 5 pence pieces. Friends would visit and would be quizzed as to whether they hated 5ps too, and finding shiny 5 pence pieces on a trip through town became a favourite pastime.
But it worked.
Try it yourself and see how you get on. You may be surprised how much you save. Oh, and if you find any £2 coins that you don't want, feel free to send them my way, obviously!
Danny is a Chelmsford father-of-four and prolific parent and lifestyle blogger. You can find him over at DannyUK.com.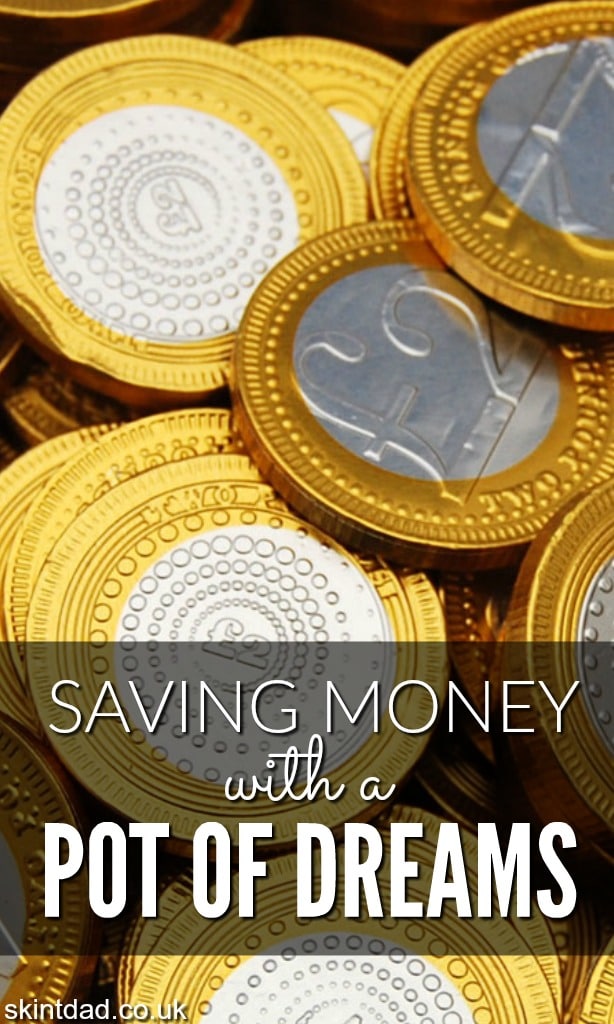 Latest posts by Skint Dad Contributor
(see all)