Sell your story to newspapers and magazines for cash. You may think your story is boring, but that doesn't stop papers from paying you for it.
£10 BONUS OFFER: Earn easy cash by watching videos, playing games, and entering surveys.

Get a £10 sign up bonus when you join today.

Join Swagbucks here >>
When it comes to making some extra money, all the usual things get recommended like doing online paid surveys, selling stuff on eBay/Facebook/Gumtree, switching your energy bills and using cashback.
But what if you've done all that?
Well, if you have then it's a story to tell. So why not look to sell your story – which doesn't take too much time for the money you make.
You may have an interesting or quirky true-life story, or be able to offer insight on a topic from a different angle.
Newspapers and magazines, both in print and online are hungry for the next exclusive story that will get them more views and will earn you a few hundred quid.
Sell your story to the press
"My friend was met visitors from out of space" or "I married an axe murderer."
Ok, these headlines sound odd-ball and probably never happen to most people. They're one-off stories that make the front page of some magazines or get shared virally across social media.
But, you don't have to have some one-in-a-million thing happen to you to be able to sell your story to a newspaper.
Not all stories are scandals.
Your normal may be very special to other poeple
You might just happen to be in the right job, or have the right diet, or have the right hobby – this list is potentially endless.
In the last few weeks, I've seen the following kinds of articles get published by mainstream media:
Women who cut back on coffee/taxis/haircuts/smoking to save to buy a home
Another lady who cut her food shop by doing various things
People who were scammed out of hundreds/thousands in savings
Someone else who redecorated their kitchen for less than £50
A family who got a bill for hundreds when their kid downloaded apps
Do any of those things sound like something you may have done?
Similar stories like this are popping up all the time. They're not necessarily extraordinary things.
On top of "normal-ish" stuff, if you've had an issue at work, a medical story, one that tells of revenge, love rats, kiss and tells, stories about heartbreak and loss, or miracles and life-changing experiences then your story might be sought after as well.
You may have been caught up in a news event unexpectedly and got first-hand experience or video of what happened? Newspapers will likely contact you on social media and ask to use any video or images you share. It may be worth contacting a content/press agency first (scroll down).
You may not think anyone will care, and they won't read it, but that doesn't stop papers paying you for the story.
Where can I sell my story?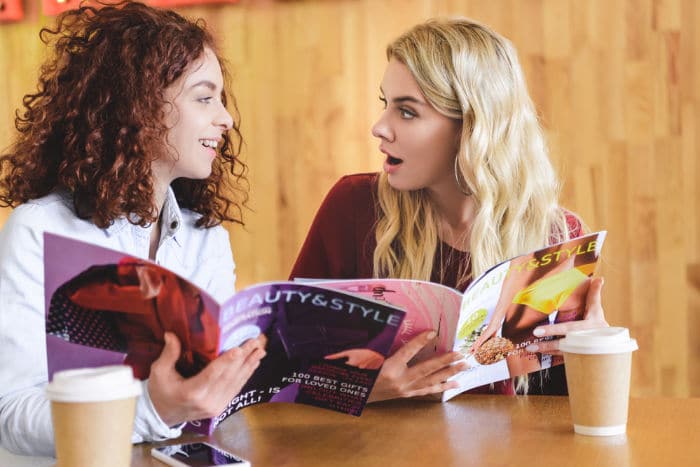 Here is a list of places you may be able to sell your story:
Content agencies
Instead of going to a newspaper directly, it may be worth reaching out to a press or content agency.
They will have experience in selling stories and will know where they can get the most for your story, potentially getting newspapers to bid on your story like an auction.
Stories will likely be sold to multiple newspapers (and maybe even TV stations), where your fee can start adding up.
It's best to pick just one agency if you're selling your story as they'll all be trying to sell "exclusivity" to the same set of clients.
They usually won't take a cut of your fee but will ask the papers/magazines to pay them for the service.
PA Media – they are the longest-running media agency in Britain. As well as producing their own content for newspaper publications, they look to help get your stories published. Fill in an online form, and someone will get in touch to discuss your story.
KNS News – it's worth either giving them a call or filling in their form, and someone will get back to you. They can then understand what story you have to tell. Having been in the business for years, they've got a lot of experience to help.
Cavendish Press – one of the longest-running agencies in the business, they sell stories to many of the mainstream newspapers and magazines. If you've got a story, they will arrange for a phone call to talk through your story which will last about 45 minutes, and when your story gets published, you'll be paid within two months.
Sell Your Story – they provide and sell in stories in around 20% off the news you see in the UK, including Ladbible, The Sun, The Mirror, Mail Online. (They are part of SWNS). Simply fill in a form and someone will get back to you with a potential valuation on your story and if they're interested.
National Story – in the same way as the others, fill in a form and they'll get back to you. You will need to have a chat over the phone with one of their journalists, but will only need to do this once, even if it's printed across multiple papers. You will probably need to have your photo taken. You'll get paid 4 – 6 weeks after publication.
Talk to The Press – they say it'll take just two minutes to fill in the form and someone will get back to you. They cover stories in the press, in women's magazines, and also move some stories to TV.
Hot Spot Media – give them a call or drop them an email and tell them about your story. They'll take down some information, and if they want to go ahead, they will pitch your story to places like the Sun, Daily Mail, Reveal, Closer and television programs such as This Morning, Sky News, and Good Morning Britain.
Sell My Story – there's an online form or a phone number. If you're not comfortable talking on the phone, they are happy to chat on IM or email. They will also pay a finder's fee if you refer a friend.
Feature World – fill in a form with your story, and they'll get back to you. They cover papers, magazines and TV across the world.
Make the Press – use their contact form or give them a call with your story and they'll try to sell it to papers/mags like The Sun, Daily Mirror, Daily Mail, OK Magazine, NOW Magazine, Closer and/or Grazia.
Real-life magazines
For more sensational stories…
Love it Magazine – they pay a fee for your stories. You can fill in a form online, and they'll get back to you, or keep an eye on their Twitter feed where they specify if they're looking for any particular people for their case studies. They say they can pay enough to send you on holiday!
Take a Break – they'll pay you up to £2,000 to publish your story, and you'll get paid 6 weeks after publication. Just fill in their form.
Real People – Fill in a form online here, and they'll get back to you. The form asks for a fair bit of information but sets it out well so you know you'll cover everything.
Newspapers
You're obviously able to go straight to a paper of your choice, but you may not make as much money.
If you have a big feature then an agency is probably the best bet, but go directly to a newspaper if you have more of a tip-off.
Mirror – if you want to approach the paper directly (whether online or in print) all the contact details are here.
The Sun – they say they want to cut out the middle man, but that may mean you get less money for bigger stories…? Give them a call, email, text or send them a Whatsapp.
How do I sell my story?
First up – don't pay anyone to sell your story. Companies offer this for free – DO NOT PAY.
You'll need to tell someone your story in a lot of detail. Be sure to have all your facts in order or a timeline, and have any documents ready if you need to back up anything you've said.
It'd be a good idea to get some photos ready, although some places may send their own photographer (depending on the story).
Once they've written up your story, be sure to get them to read it back. This will help prevent them from adding extra things you may not have said, and it gives you the chance to remove things that don't sound right.
You may be asked to sign a contract before the article gets published, especially if your story is going to be exclusive to one paper/magazine.
Also, don't just look at traditional newspapers and magazines.
Agencies and freelancer writers try to find their own sources too.
Twitter is a good place to look if you want to be proactive.
Search for #journorequest to see what people are looking for – you'll see all sorts…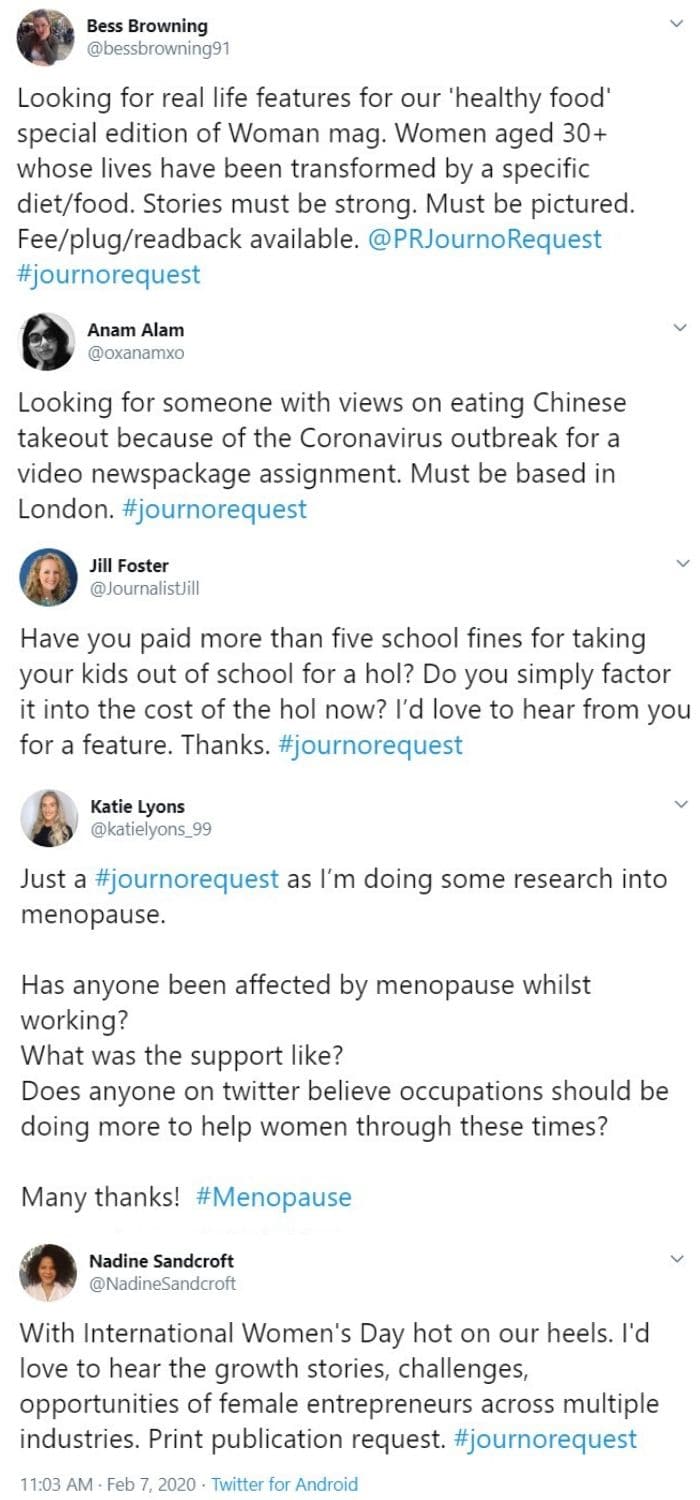 You may not get your thoughts, interview or quote used as a whole story, but be part of a case study of a wider story.
You could make around £100 to talk about your experiences of your everyday.
But, more and more, freelance journalists aren't being given a budget (above their own fee) so you might not get paid – it never hurts to ask though.
These kinds of case studies will likely appear in the mainstream press like The Mirror, The Sun, Daily Mail, The Guardian, The Times, so do check with the journalist if there's a paper you don't want to be associated with.
If you have your own blog, keep a lookout for #bloggerswanted on Twitter too, as you may find some more ways to make money with your blog or get free stuff.
Not got a blog yet? Find out how to start a blog here.
How much people got selling their stories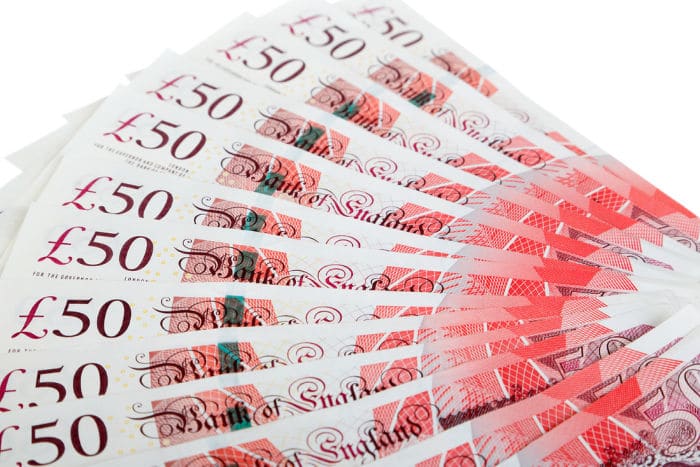 You may well wonder why people air their dirty laundry for the whole world to see?
Maybe they want closure by sharing openly? Maybe they don't mind others knowing; that they don't think anyone will read it and they'll walk away with the money.
It's all very well and good thinking you'll cash in with your stories, but is it worth the money?
Generally, in terms of payment, you can get around:
£50 – £500 if you appear in a case study,
£500 – £2,000 for a story related to something currently happening in the news, or
up to £10,000 for an extremely sensitive, rare story, usually involving a celebrity or public figure.
Then there are all the prices in between, depending on a whole host of things.
Not all stories make it past the first call and the agencies or magazines may not be interested.
It never hurts to put an enquiry in as many of them can give you an idea of how much you could get, if it's a story they think newspapers will buy.
We've spoken to some members of the Skint Dad Community Group who've shared their own experiences:
I sold a story to a newspaper
Anna* knew someone who committed a crime that got the attention of the national press.
She told us: "For a few days after the news first broke on TV, you could tell journalists were hanging around locally trying to find out more information.
"As I knew someone involved, and it's all anyone could talk about, I couldn't help but read the papers and see if I could find out any more. I saw in one paper that they would pay for information and I gave them a call.
"I told them what I knew about the person and a bit of their backstory. I then met them face to face and it took about 10 minutes.
"I didn't read any of the papers after that. I felt really guilty for sharing what I did and although I hadn't spoken to the person for a few years I felt like I let them down.
"If I had to sell the story again, I might not do it, but maybe it was because it felt like I was selling them and not so much me?"
And how much did Anna make?
She told us she received a cheque for £50.
"I'd never sell a story like that again, but I don't think I'd have an issue selling a story just about myself."
* Name has been changed
I was in Take a Break
Does it count that this is a case study about me?
Ricky and I sold our story of debt and living on the breadline to Take a Break back in 2013.
We didn't contact them, but they reached out to us after we got a lot of interest in a blog post that Ricky wrote about our struggles with money.
As we'd already shared so much with millions of people, we didn't mind being featured in their magazine too.
It probably took around 30 minutes on the phone with their writer, and it took us 10 minutes to search through our phones for some quality photos of us as a family.
We got paid £200, which we used some to pay off debt and got some bits for the girls as a treat.
How long does it take to get paid?
You'll usually need to wait for the story to get published before getting paid.
Sometimes, the story may get published very quickly, or it could take a few weeks.
Payment will usually be made in 4 – 6 weeks after publication.
For some stories, you may get around £200, but £2,000 could be possible too if your story is very relevant to what's going on in the news right now.
Can you sell your story anonymously?
Whether it's family, friends, work colleagues, the ex, you may not want the world and his wife to know all the intricate details of your life.
This may put you off approaching a newspaper or magazine to sell your story.
Many newspapers and magazines will want you to share your name and photos of yourself as the story is more relatable to the audience, and to show what you're stating is true.
But don't let that stop you.
You can always ask if they'll keep your story anonymous, but be sure to give some valid reasons why (maybe the safety of you/your children).
What you really need to do is make sure there is a balance that it's worth the money to sell your story.
But, if the story isn't directly about you, and you're sharing information about something else, you may be able to keep anonymous.
Check with who you contact to see how it'll work.
Would you sell your story?
You may need the money, but try to work out whether it's worth it overall.
Could what you share damage other people you care about? Could it impact your job?
If not, then why not?
You might not even be in it for the money.
Maybe you want to raise awareness of an issue or problem you've experienced.
Perhaps you've got a business with an exciting product or service and getting a story in the newspaper can get some free publicity for your brand, as well as earn you some cash.
Have you sold your story to a newspaper or magazine in the past? Would you do it again?
:: Come and join thousands of other savvy shoppers in the Skint Dad Facebook community to find out tips and tricks to save money on everything.
Enjoy this post? Why not also sign up to receive our newsletter.
We send out all the best money saving news and tips from the site and as an added
bonus you'll get an exclusive £16 cashback from Quidco (new members only)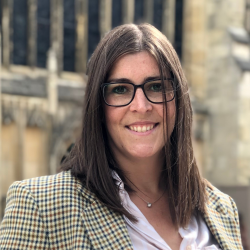 Latest posts by Naomi Willis
(see all)