The Sherlock Holmes 50p celebrates the 160th birthday of the author. Found one in your change? Here's how rare the coin is and how much it's worth.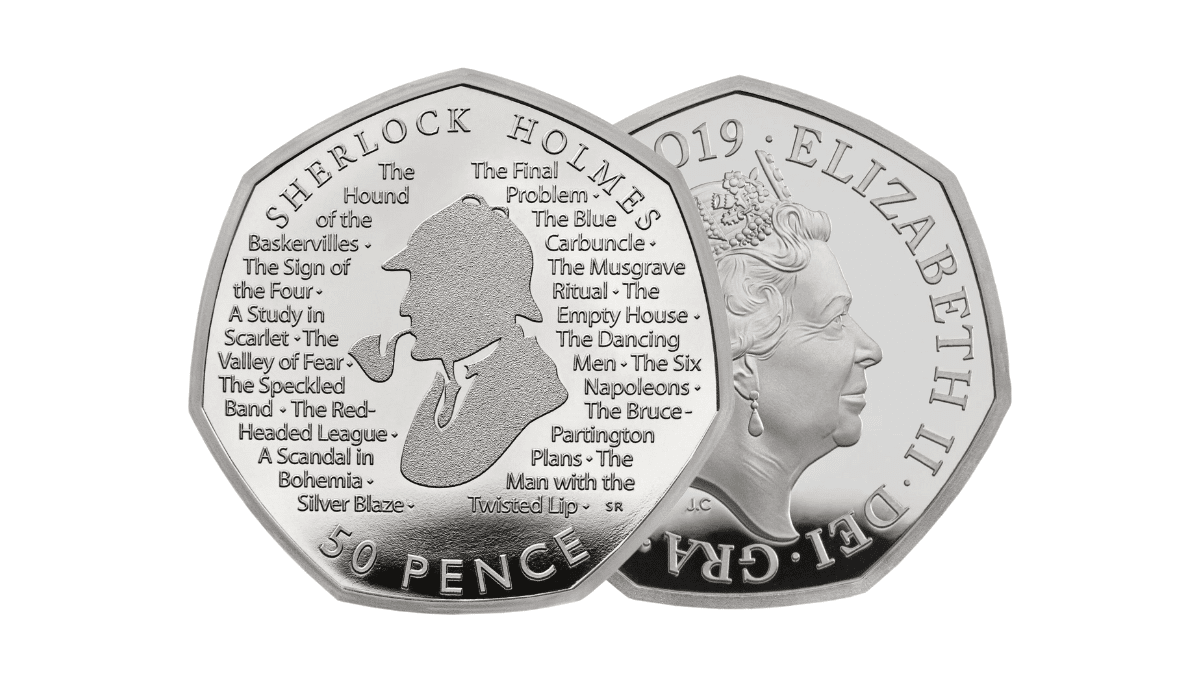 £10 BONUS OFFER: Earn easy cash by watching videos, playing games, and entering surveys.

Get a £10 sign up bonus when you join today.

Join Swagbucks here >>
If you are looking for help solving the mysterious case of the valuable 50p coin, you have come to the right place.
While many people only see the value of coins as the financial denomination, the more curious among us know there's more to the story.
In some cases, rare and commemorative coins can be worth far more than their face value. If you're one of the fortunate few, you might find one of these treasures in your change at the supermarket.
Some of these rare coins are more valuable than others, depending on the number in circulation today. Sherlock Holmes 50p coins aren't the most sought-after, but they are part of many collectors' selections.
Keep reading to uncover the story behind this coin and why it could be a worthy addition to your collection.
Sherlock Holmes 50p overview
The commemorative Sherlock Holmes 50p coin was released in 2019 to celebrate the 160th birthday of the fictional detective's creator, Sir Arthur Conan Doyle. Doyle's Sherlock Holmes stories have been popular since publication, and remain so to this day.
Just to emphasise the popularity of this fictional character, a popular TV series featuring Benedict Cumberbatch as Holmes ran on the BBC for four seasons from 2010. A series of films starring Robert Downey Jr. as the titular character was released around the same time.
Now, on to the coin. The Stephen Raw design features a profile of Sherlock Holmes with his trusty pipe and a deerstalker hat. A list of classic book titles completes the image.
The reverse features a portrait of Queen Elizabeth II by Jody Clark, the Royal Mint engraver.
Unfortunately, this coin isn't as valuable as those with a low mintage. This is because it had a large circulating mintage of over 8.5 million.
This will come as a disappointment for people hoping to earn a fortune combing through their spare change, but it's great news for fans wanting to get their hands on a Sherlock Holmes coin.
Even though it is not the most sought-after 50p coin available, it would be wise to keep mint condition coins like this well-protected.
Values can rise over time for a specific coin type, even if it isn't a rare coin.
Circulation
8,602,000 Sherlock Holmes 50p coins were put into circulation. You can find these ones quite easily in your change.
Other variations, which you'd usually need to buy directly from the Royal MInt, include:
Gold Proof – Proof refers to the finest quality commemorative coins produced.
Silver Proof
Silver Proof Piedfort – Piedfort coins look like normal coins but are thicker.
Brilliant Uncirculated – Of a higher standard than circulating coins.
Estimated worth
The estimated value of a 2019 Sherlock Holmes 50p coin is around £1.20 for circulated coins in good condition.
The value of a Brilliant Uncirculated 2019 Sherlock Holmes 50p coin is £4.50. As with all other coins, a coin in mint condition is worth far more than one that has been in circulation for a while.
Coin specifications
Year
2019
Designer
Stephen Raw
Size
27.5mm in diameter
Weight
8g
Material
Cupronickel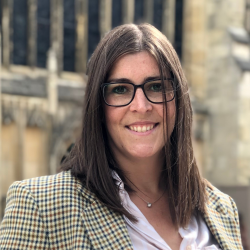 Latest posts by Naomi Willis
(see all)