Using the app called Shoppix, you take photos of your shopping receipts and earn tokens you can trade for cash. Use the promo Shoppix promo code 3B74ZJ55 to get a bonus of 200 tokens.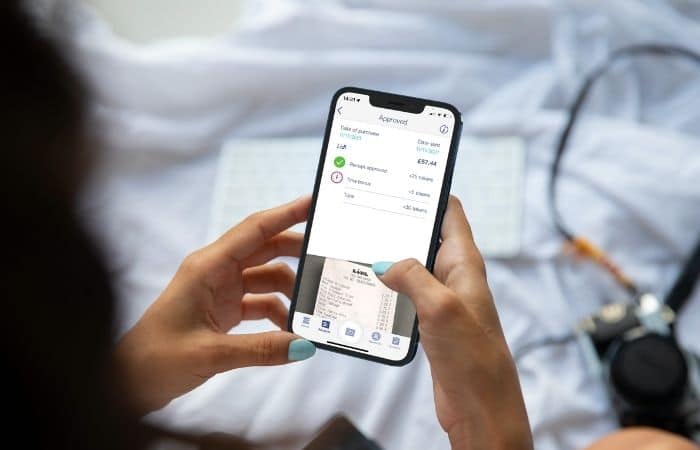 £10 BONUS OFFER: Earn easy cash by watching videos, playing games, and entering surveys.

Get a £10 sign up bonus when you join today.

Join Swagbucks here >>
This is not some review from a person who's used the app for 2 or 3 days or hasn't even downloaded it.
I've been using Shoppix for a good few years now and can let you know how the app really works and show how valuable the app really is.
I've cashed out numerous times and had money in my PayPal account within hours – it's free money for seconds of little effort.
Here's my Shoppix review and details about how you can make the most out of this photo snapping app.
How to make money with the Shoppix app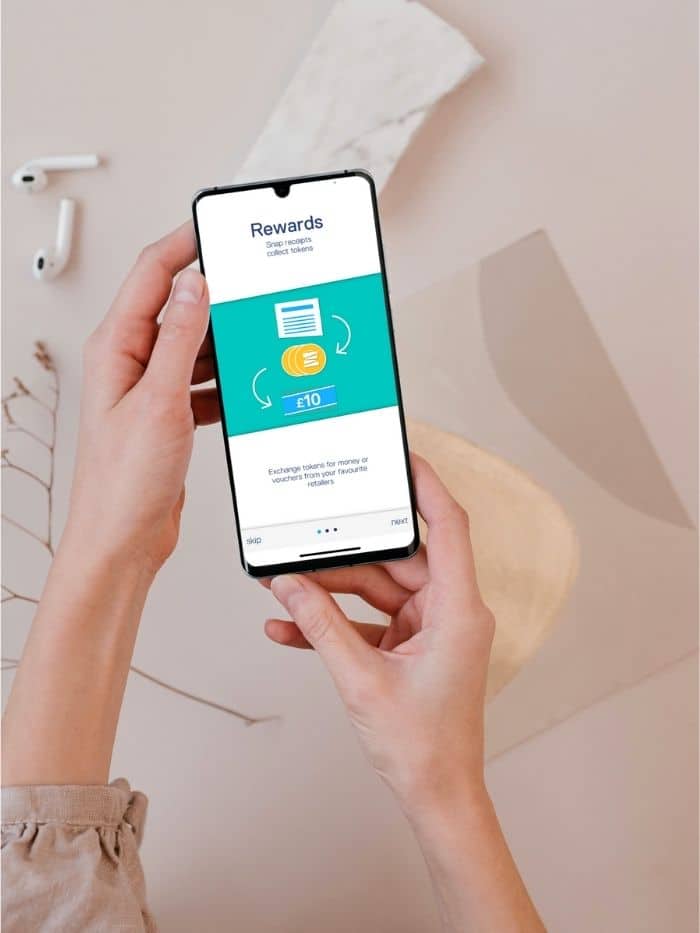 The Shoppix app works very simply as a way to earn money with your mobile device.
After you've been shopping, open up the app and take a photo of your receipt.
Each receipt is approved relatively quickly, and you are rewarded with 30 tokens.
Your tokens add up fast, and when you've saved enough, you can pick from various rewards.
What rewards are there?
There are lots of different rewards to pick from.
I usually prefer to take PayPal cash to use the money for anything I want.
However, I also like to take Amazon vouchers as they can tot up in my account for gifts (and I have less chance of swallowing up on random spending).
Snap photos of your receipts, and you earn tokens that you can save up for Amazon, iTunes or Love2Shop vouchers.
Save up enough points and when you get to a minimum of £5 of tokens collected before cashing out and choose your cash or voucher from the Rewards section of the app.
How much money can I make?
How many Shoppix tokens you get a week depends on how often you're using the app.
You can upload 30 valid receipts a week and get a bonus for snapping receipts quickly.
You could cash out from £5 every three months for minimal effort, without even doing the extra things to get bonus points.
This isn't the only app, though. There are loads more receipt scanning apps to earn even more money (and you can use the same receipt across all of them).
How long does it take to get paid?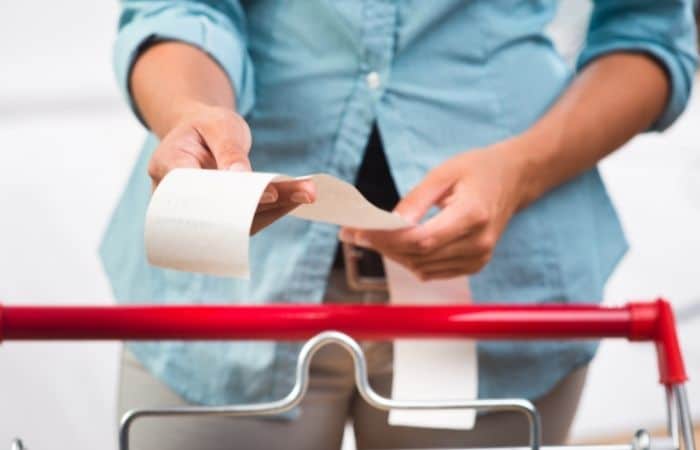 It all gets dealt with very quickly when I've cashed out previously.
Any gift vouchers are sent electronically and will arrive within 48 hours Monday to Friday.
When I've cashback out with PayPal, the money is in my account within 48 hours on weekdays.
Shoppix referral code
Use the Shoppix promo code 3B74ZJ55.
Using this referral code will get you 200 bonus tokens when you join.
Bonus tokens
On top of earning tokens from your receipts, you can make more points.
Short surveys
You can take part in short paid surveys.
When you complete surveys, it only takes a few minutes (so not as long as some other survey sites, but obviously, the rewards are smaller in comparison to them).
Snap receipts quickly
If you take photos of your receipt on the same day you make the purchase, you will also get rewarded with extra tokens.
I always try to use the app as soon as I've got in; otherwise, I might forget.
Connect your email for Shoppix Online review
Connect your email mailboxes and allow a Shoppix Online review.
They can check back over purchases made in the last three years and reward you with 200 extra tokens.
e receipt forwarding
Any valid forwarded e receipt can also earn you a bonus.
You get 100 extra tokens for the first receipt of an online purchase and 25 tokens for the next four each week.
Move up the shelves
You can also earn extra bonuses by snapping receipts regularly, which will move you "up the shelves" for more rewards.
At the start of the week, your shelf is empty.
Scanning four receipts a week will move you up a shelf to get extra bonuses. You get even more for two consecutive weeks.
Remember, it's not just supermarket receipts; the app accepts receipts from a wide variety of retailers.
Scratchcards
Once you've taken a photo or uploaded an online receipt, you've also got the chance to win a scratch card.
Remove the panel, and you'll usually get bonus tokens.
You can get a scratch card for snapping receipts for consecutive weeks or completing surveys.
I make sure to use the scratch card as soon as it's been rewarded as they expire if you don't search it off before 28 days.
Weekly prize draw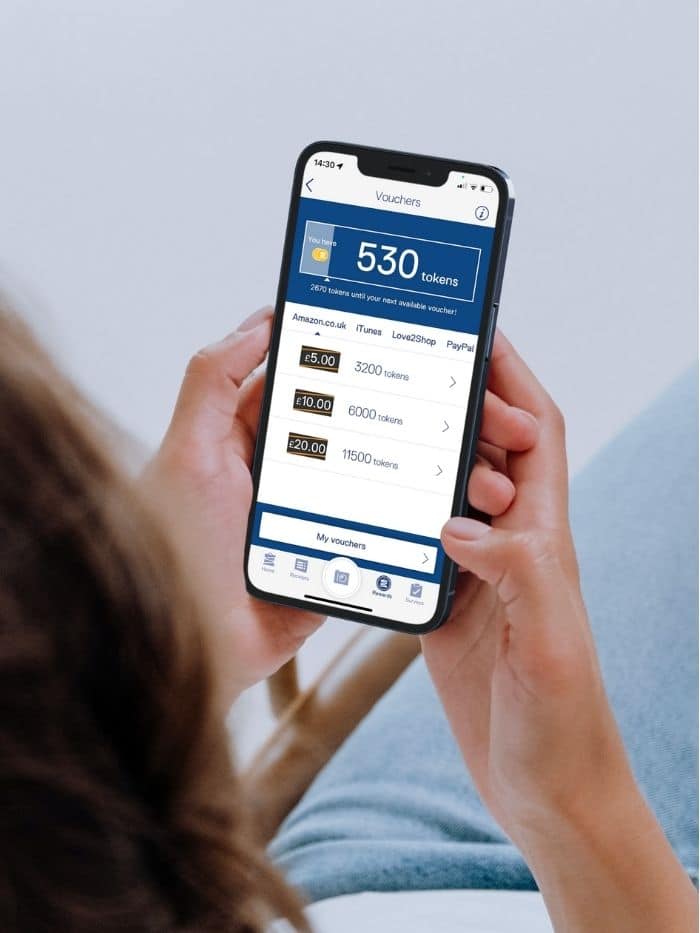 You gain entries into weekly prize draws for each scratch card you scratch (even if they are winning or losing).
Each Monday at 8 AM, the weekly prize draw takes place with loads of prizes up for grabs.
Check the rewards section in the toolbar at the bottom to check for winners.
What is a valid receipt?
When taking a photo of your receipt, you need to make sure to include the whole thing – the itemised receipt with all details at the top and bottom.
There are over 200 well-known merchants who are approved to collect tokens with including stores such as Amazon, Boots, Tesco, Co-op, Sports Direct and more.
With Sainsbury's, some of the receipts are double-sided (half the details on the front and the rest and payment details on the back).
If you have one of these, you need to upload multiple photos.
You must make sure to include the store name, details of everything you've bought, the total price paid, and then information on the store and date at the very bottom.
You also must upload the receipt within seven days of making the purchase, or it won't be valid.
One thing to be aware of is a daily store limit. You cannot submit more than one receipt from the same store per day.
What won't it accept?
A valid receipt covers goods or services paid for within the UK.
The Shoppix app won't accept invoices, bills, statements or a PayPal receipt.
All receipts need to be in English, or the system won't recognise them.
You also cannot upload train or bus tickets or any other travel receipts, tickets, hotel receipts or anything from financial services.
A valid receipt needs to be printed so you cannot use hand-written receipts.
Can you use an e receipt on the Shoppix app?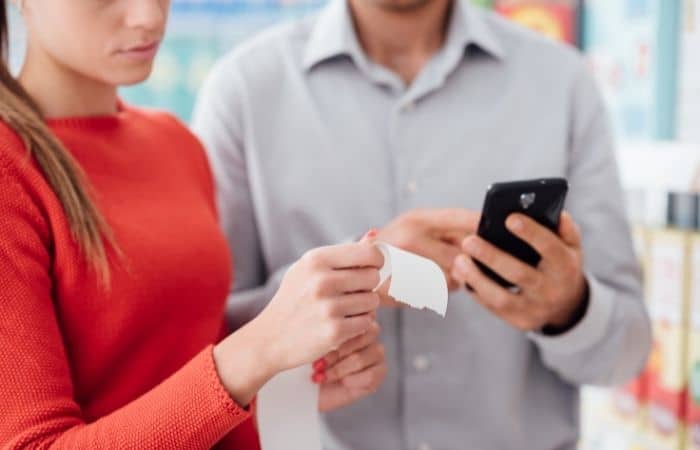 If you are an online shopper, you can still earn money with your e receipts.
Instead of taking photos of them, you can use their receipt forwarding email.
You can set up a unique email address and then simply forward them on. It's probably quicker than when you snap receipts for in store shopping.
As an even faster way to earn money, you can connect your email account to Shoppix, and they'll take care of it all for you.
Connecting your email also nabs you an instant 200 bonus rewards tokens for free.
Why can you make money from worthless receipts?
While it might just be a small slip of paper to you, the data is valuable to Shoppix.
They use the data from your receipts as market research for reports about consumer behaviour.
It's all anonymous, and nothing about you personally can be shown, nor are any of your details passed to a third party.
Shoppix reviews from real users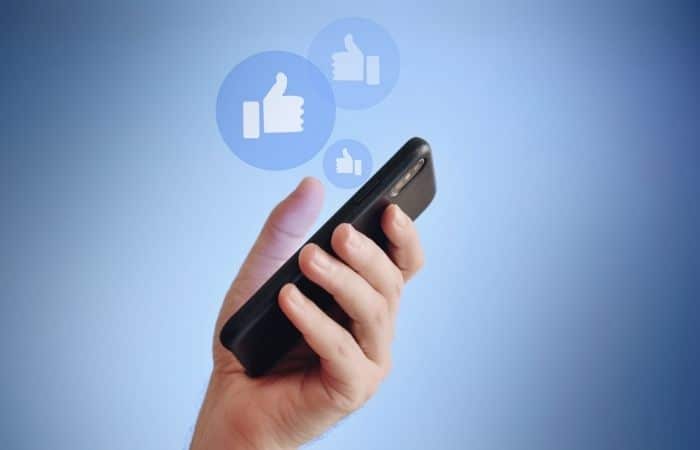 So, it's no shock that I am a total fan of Shoppix.
I have been using this and other cashback apps for years as an easy way to earn some free money.
Here are some other real Shoppix app review from Skint Dad Community Members:
It is good I think in 8 months I've had £70 from it and currently have another £40 that I could have
It's great I've had £20 since the beginning of the year
I use it and have had a £10 amazon voucher already . Simple to use and not had it long
I use it. I've got £10 voucher I can claim at mo and only got the app 2 months ago. My theory is it doesn't cost anything and I'm not buying extra products, just remembering to ask for a receipt and take a photo which takes a second so can't go wrong!
I use it all the time, just takes you a bit of time to snap receipts and then watch the points add up and earn money. I managed to make £30 last year and now you can even link it to your email addresses and earn for online shopping. Well worth it, money for nothing really x
Yes – just cashes out £10 – collected over 2 months ! Easy scan receipts and the odd survey
FAQs
Can I use Shoppix on desktop?
No, you can only use Shoppix with an Android or iOS device.
Is there a minimum age limit to use the app?
You need to be over 18 to use the Shoppix app.
Can you use the same receipt for other apps?
Yes, there are more snapping receipts apps, and you can use the same receipt across all of them.
Can someone else in my household use the app?
As long as they are over 18, other members of your household can download and use the app. They cannot use the same receipts, though.
How does Shoppix make money?
Shoppix uses the data from your receipts to create market research reports on consumer behaviour and purchasing habits in the UK.
How safe is Shoppix?
The app has been very safe for me. They follow GDPR and Market Research Society Code of Conduct. Your data is never passed to a third party, and all data they collect is anonymised. After extracting the data about the store purchase for their research, content from online receipts are deleted after 90 days.
How many receipts can you upload?
You're able to upload a maximum of 30 receipts each week. When you forward valid e receipts, they count towards the 30 cap.
Shoppix is available to download on the App Store and Google Play Store.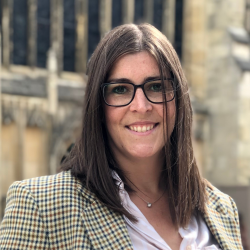 Latest posts by Naomi Willis
(see all)