Over the last 5 years, our lives have been on a constant roller coaster and I don't see it letting up anytime soon. But now we've just had some really great news, and we've got a plan in place.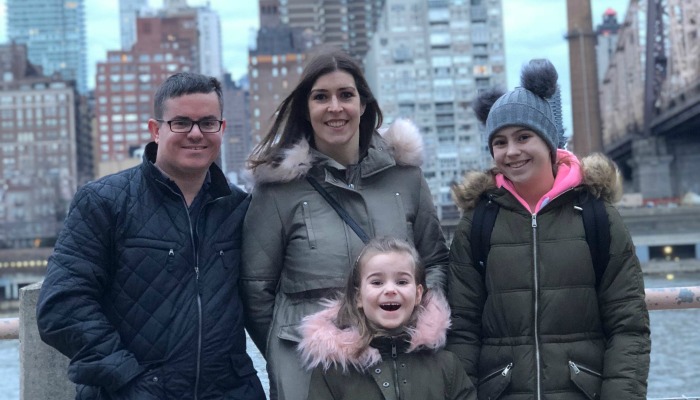 £10 BONUS OFFER: Earn easy cash by watching videos, playing games, and entering surveys.

Get a £10 sign up bonus when you join today.

Join Swagbucks here >>
For those of you who have followed us for a while, you will know about the issues we've had in the last few years, which has meant us having to move house multiple times.
The main reason for this is that we rent. Whenever we get settled, the landlord ended up selling the property, meaning we had to move.
We've actually moved around 6 times in the last 5 years
Anyway, the last time we moved was just under a year ago. We'd gotten ourselves out of debt, started to save a little, and found ourselves in a reasonably positive position.
All change?
Then the worst happened.
Our landlord asked if they could get the house that we were renting from them valued. Automatically alarm bells started to ring in my head.
Over the next few days, we panicked, panicked a bit more, and eventually spoke to our then-current landlord, who assured us we weren't to worry.
That didn't stop us worrying (as exactly the same thing happened the time before).
So, being in a better position financially, and not wanting to get served notice, we decided to start looking at the rental market again.
We found one property straightaway that we liked, but it was a little bit out of town so decided against it.
After a week or so of continuing to look there wasn't anything suitable. We actually decided to stay put and hoped our landlord wouldn't sell.
It was a few days after this that I thought I'd check on Rightmove one last time.
It was at this moment that everything changed for us, again.
A new home?
A new property had been listed which was perfect for us.
Close enough so the kids didn't have to change schools. A garden. Lots of space. And even an allotment!
We absolutely fell in love with it.
To wrap up this part of the story, I can tell you that we managed to get the place. Although, because of our poor credit files (and bad debt history), we had to jump through a lot of hoops – but we did get it!
Fast forward 10 months and we love all love living here.
And now to the exciting news…
What next?
Our tenancy renewal is due next month and we were wondering what the landlord's intentions were.
We obviously wanted to stay here and – thankfully – we can!
After speaking to the landlord, we have asked if we can let the property for at least another 2 years. They said yes, which is brilliant news!
This gives us exactly 26 months. And boy, do we have a plan.
The plan
If you had asked us a few years ago if we had plans to buy a house, I would have laughed at you.
We were in so much debt (£40k+) and our credit score was non-existent that our chances of homeownership were a bit fat zero.
But, as we've learnt over the last few years, if you get your head down, work hard, and be brave, good things can happen.
So here's the plan!
Starting today we are going to start saving for a house deposit.
We want to improve our credit scores, get a load of money in the bank and build our business so that in 26 months, we are in a position to buy a house of our own.
Can we do it?
I won't lie and say it will be easy. We don't want to move away from our hometown so deposit-wise we will need a big chunk. We will also have to grow our business substantially.
I do believe we can do it though.
Over the last 5 years, our lives have been on a constant roller coaster and I don't see it letting up anytime soon.
Wish us luck and I promise to keep you posted on our progress.
---
Read next: (where it all started ) Surviving On The Breadline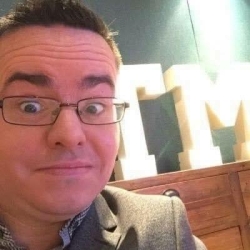 Latest posts by Ricky Willis
(see all)