For the last 18 months, I have been trying my hardest to improve our financial situation. At times we've made some real progress and managed to pay off large lump sums of our debt and that felt great.
There have been other times, months in fact where we've made no progress. It's not for the want of trying but for some reason there have been occasions where we have hit a brick wall.
I'm really going to lay everything on the line here – the good, the bad and the ugly of our personal finances – to the penny! Every penny we make, every penny that we pay out, what we have left and what we are really paying on bills.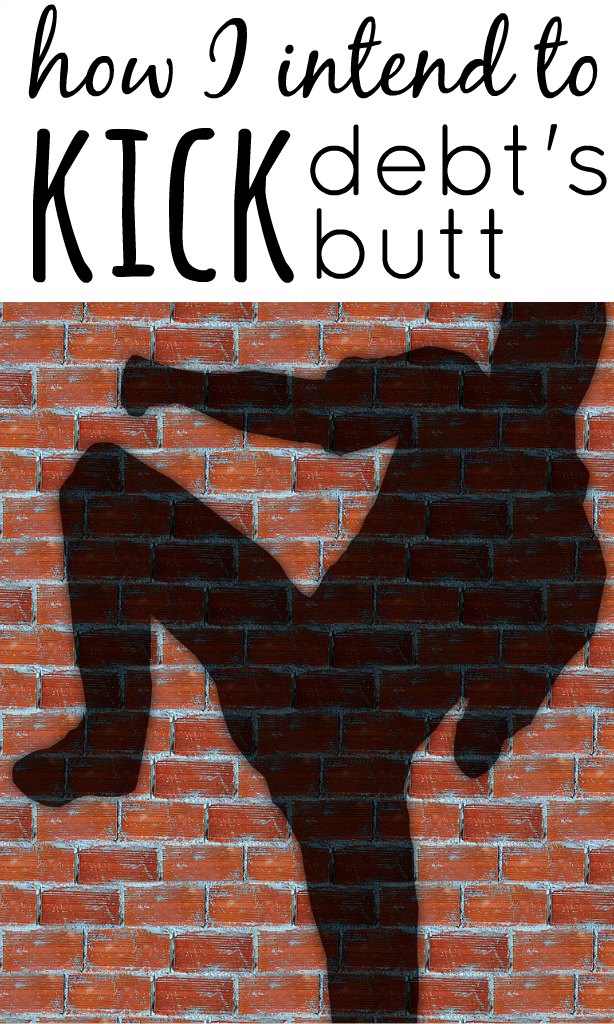 £10 BONUS OFFER: Earn easy cash by watching videos, playing games, and entering surveys.

Get a £10 sign up bonus when you join today.

Join Swagbucks here >>
Get debt free
Recently, since Christmas I would say, we have been making real progress again. We've paid off a few more debts and have managed to bring the amount we own down to just under £27,000 from the original debt of around £41,000 18 months ago.
This is all well and good but I want more.
I don't want to be in debt anymore. I want the money we earn to work for us, to build a future for us. I'm so frustrated with it all!
Yesterday I took my youngest daughter Chloe to the park and we had such a great time. On the way home, she asked why we didn't have a garden that she could play in. I told her we will have a garden one day and that daddy just needs to keep working hard and we'll have everything we want.
A house that we can call our own with a garden for the children to play until their hearts content. Perhaps a car that we can use to take the children to the seaside on a Saturday for fish and chips on the beach.
I look at my children and feel so damn guilty. Guilty that they don't have even the simple things like a garden, days out at the seaside, the occasional holiday. All these things that should be a given for any child growing up and they are missing out because of silly mistakes and choices that their mum and dad have made in the past.
Now I could be positive about this and point out that things are getting better (and they are), but we still have a long way to go.
The problem is I don't want to have a long way to go. I want to get this sorted now so I can give them a childhood that isn't remembered for struggling.
I don't want our children to wait another three or four years for us to have cleared our debt, saved a bit of money and finally be in a position to live a little easier.
Chloe is three years old and Daniella is 10. Realistically, if we carry on the way we are and it does take four years (it could be a lot longer) that means Chloe will be eight and Daniella 14 and that's not good enough for me.
I want to give my children a life full of opportunities, fun, laughter and love. I'm not a materialistic man but I still want nice things for us. I want a nice house, car, holidays and a bit of cash in the bank for a rainy day. That's achievable isn't it?
So I know what I want to do but how can I achieve that in the shortest time possible?
This is something I've been thinking about for the last few days and ultimately it going to come down to us doing two simple things.
Spend less and earn more
It really is as simple as that. For us to reach our goals in the shortest time possible I need to assess our situation once again, like we did many months ago, and put an aggressive plan into action.
No more excuses. No more putting it off. No more floating along, slowly clearing it bit by bit.
Action needs to start today!!
Our current financial situation
Before we create any future plan we need to assess our current situation as it is today. That means looking at what we owe in debt, what money we have coming in and what money we have going out.
Once we've done that I can then start to take action.
Outstanding debt
We currently owe £26,919.06 of debt as of 31 March. It is made up of the amounts owed to 14 creditors. There will be no interest added to this amount as all 14 accounts are frozen and can only be reduced.
With the 14 accounts outstanding we have arrangements set up to pay back minimum amounts which I will include below in outgoings.
Income
We currently have three sources of income. Naomi's wages, income from this site and income from freelance writing.
With Naomi's income we know what the amount will be every month as she is salaried. With my income it's a little trickier as the amount varies quite a bit month to month. For ease I will look at what I've earned since January from both the site and freelancing and show an average.
Naomi's monthly income after tax = £1,728.75
Ricky's monthly income minus 30% for deductions = £984.70
Child benefit = £136.20
Total monthly income = £2,849.65
So as I said, with my income it's trickier to work out what I earn each month as it varies. Looking through my accounts over the last six months there have been months where I've earned over £2,000 and others where I've struggled to earn £600.
For the point of this post though I think averaging the last three months is the best way to look at it. Also I need to have realistic amounts for this to work and would rather base it on a lesser amount rather than taking a month where I earned a higher amount which may not be repeated.
Going forward one of my goals is to bring more consistency or at least have a minimum which I know will be earned each month from this site and freelancing.
Outgoings
This will be everything that we spend out for on a monthly basis. Household bills and expenses, and costs for running the site. I will also include the arrangement amounts for the debts we owe.
Rent: £900
Council Tax: £111.18 (12 months)
Gas and Electric: £80
Water rates: £41
TV, Broadband & Phone (including TV licence): £46
Mobile phones: £48
Groceries and cleaning products: £300
Clothing: £40
Entertainment: £50
Travel (Naomi's work): £64.60
Part time pre-school for Chloe: £80
Running costs of Skint Dad: £20
Maintenance payments: £200
Emergency fund: £50
Children savings: £10
Total outgoings = £2,080.78
Current monthly debt arrangements: £295
Total + debt repayments: £2,315.78
I've tried to get as close to the real figures as I can. Things such as groceries, clothing and entertainment vary from month to month, although we try to keep our sinking fund building. So do our energy costs but pretty much what you see above is what we spend.
The emergency fund amount is something we've only started building and although that £50 could go towards debt, we realise that there are emergencies and we do need to allow for it.
Our current financial situation
Total monthly income = £2,849.65
Total monthly outgoings = £2,315.78
Income minus outgoings = £513.87
::
Now that the figures are written down like this I have a really clear picture of where we stand. From back in September 2013 where we were drowning in debt, not knowing how or where to start fixing the problem, we have managed to turn things around.
We are in a position to take what we earn each month, pay all the bills and even put some aside for a rainy day on top of paying a big wedge of debt.
Fantastic! Or is it?
Going just on the basis of those figures staying the same for the next few years which, in my opinion is very unlikely, it works out that we could clear £808.87 (£295 which we're already paying and £513.87 which is leftover after bills) per month off our debt.
With our current debt standing at £26,919.06 we can make the following calculation to work out how long it's going to take us to clear the whole amount:
£26,919.06/£808.87 = 34 months
So at this rate it will take us almost three whole years until we can get this monkey off our back IF those figures stay the same.
That's too long for me to wait!
Also what you (and I) have to remember is that it will take us 34 months for us just to achieve a clean slate. Even with the £50 we're saving each month in the emergency fund – if there are no emergencies which is unlikely – it will only give us £1,700 in the pot which isn't a massive amount in the scheme of things.
So in 34 months the situation will be this.
We'll be debt free but Chloe would have started school and be in year one, and Daniella will be in her second year of secondary school. I'll be 39 (jeez that sounds old!) and Skint Mum will still be a young 34.
We'll then be in a position to start saving money for the things we really want like a home to call our own, a car for those trips to the seaside for fish and chips and the occasional family holiday. It's not much to want for is it?
How long will this take though?
Well on the basis of those figures (and before you say it, I know they will fluctuate) once the debt is paid off we'll be able to save £808.87 per month towards a deposit.
If we wanted to buy a house where we currently live it would cost us around £250,000 – £300,000. That would give us 2 or 3 bedrooms, a garden and be within a mile or so of the school we'd like Chloe to go to.
Looking at what we currently earn which amounts jointly to £41,000, the maximum we could look at borrowing is £144,000 and that's with a good credit rating. At the lower end we could only be offered £104,000.
That means if we wanted to buy a house for £250,000 the best case scenario would be that we need to raise a £94,000 deposit.
Let's see how long that would take us based on our current figures.
£94,000/£808.87 = 116 months :-/
Almost 10 years….. I don't even want to look at the worst case scenario.
Now I know these numbers are slightly hypothetical, and in three years' time I would hope both Naomi and I will be earning a lot more so we'll be able to save a lot more, but it still starts to put it into context the task we have in front of us.
Also I'm quite sure it's not just us faced with this struggle. I expect some of you can relate to the situation we're facing or maybe you know someone in our position. It really is rubbish isn't it!
So what's the plan?
Now if I was prone to negative feelings I would be feeling pretty low at this point but, if you follow this blog you'll know that the word negative isn't in my vocab.
Yes I'm angry at myself for being in such a crap position, and yes I hate the thought of it taking goodness knows how many years to get the life we want. And by that time our children won't be children anymore.
You know what it does though? It makes me want to succeed and fight for that better life even more!!
There is no way I am going trickle along paying off my debt and in three years start to save for something that will take us another 10 years to get. I'm going to act now.
I'm going to act now so that I can still give my children the best childhood possible. It's not going to be easy but I've faced struggles in the past and got through them. This is just a new struggle, a new challenge.
Okay Ricky, put your money where your mouth is and tell us how you're going to get this done.
Well if you're still with me after just over 2,000 words thanks for reading. There is still a little way to go but you do want to know what I'm going to do right?
The only way we're going to get this done in a short space of time is something I mentioned earlier.
Spend less and earn more
Simple right? Well yes and no.
Our first goal is to clear that £26,919.06 of outstanding debt in as quick a time as possible. I need to do this as only then will I be able to start creating wealth and building for the (near) future.
Going on the above figures I said it would take us approximately 34 months but it needs to be quicker. A lot quicker.
Should I set a new target? How about 17 months, 10 months or even 5 months? Are any of the time frames achievable? Well it depends how much we want it I suppose and how hard (and smart) we are willing to work for it.
Because of this I'm going to throw the rule book out of the window and not set a target of a time frame to clear it in. What I am going to do is have complete focus on the task at hand. I'm going to be like a dog with a bone and not stop until every penny has been devoured.
The way I see it and to borrow a line from Eminem:
Look, if you had one shot, or one opportunity
To seize everything you ever wanted. one moment
Would you capture it or just let it slip?
Starting from now, every decision and every action we make will have that goal in mind. I can't emphasise enough about how much we want this. We cannot allow ourselves to grow old with a 'what could've been attitude?'. Time waits for no man and I'm not about to let it wait for me.
Spending less
Looking at our current outgoings there are quite a few things we can do to save money.
Rent is our largest monthly expense and although we could move to a smaller and cheaper property, with the added costs of fees and moving it may not be that cost effective.
Also, having a quick search on rightmove.co.uk there aren't any properties suitable and cheap enough to make it worthwhile to move at the moment. That doesn't mean I won't stop looking.
Council tax can't be reduced as our property isn't single occupancy and the banding is correct.
Our energy costs are a little higher than they have been in previous months so with a little effort I'm sure we could save £15 per month by just being more aware and more efficient with our usage.
Water rates are quite reasonable for our property but there is room to save a small percentage. Perhaps £5 per month.
TV, Broadband and Phone is currently with Sky and we are tied into the contract for another few months. We absolutely need internet access but the phone and TV channels not so this can definitely be looked at and reduced.
Groceries and cleaning products are quite low already for a family of four but again, this can be looked at and reduced. We have survived on less when we've needed to and we can do it again.
The mobile phone contract has quite a few months to go but once that ends it will be either cut or at least reduced.
Clothing and entertain is an expense which varies month to month so we'll make an effort to keep this to a minimum.
Chloe's nursery costs are something that can be cut. She currently goes all day Tuesday which costs £20 per session. When she goes back after the Easter break she'll be entitled to 15 hours a week free which means a saving of £80 per month.
Naomi's travel costs, running costs of this site and maintenance payments cannot be reduced.
So that's where we can make savings. It's not a huge amount (around £120 per month) but it is a saving each and every month. We can now add that amount to the £808.87 we can currently pay each month and redo the previous calculation:
£26,919.06/£928.87 = 29 months
That's a massive 5 months quicker paying off our debt than we originally worked out. It's still not quick enough though!
Earning more
Putting the work into earning more money is going to give us the biggest payoff (excuse the pun). Unlike saving money where we can only go so far, making extra money has no cap.
First up let's look at Naomi. She currently earns £26,308 per annum. For the job she does, I believe she is underpaid but perhaps I'm biased.
Whatever I think doesn't matter but it won't hurt her to ask for a pay rise (they can only say yes or no) or start properly looking for a better paid job (but that will mean more travel). On from that she could look for a promotion or opportunities for overtime. Remember, I'm not talking about forever.
Now onto me and this is where the buck stops but also where there is the biggest opportunity.
22 months ago I was just a normal guy who, because of rising costs, left my job and became a stay-at-home-dad. Fast forward a few months and I launched the Skint Dad blog and the rest is history.
In the 18 months since the site has launched, with the help from Naomi, we have managed to turn it into a run of the mill dad blog into one of the top money-saving blogs in the UK.
From having just a few people visit the site each day we now have thousands of page views each day. Just to write that is truly unbelievable.
As well as the blog I have also managed to carve out a job as a freelance writer who has written for some of the biggest names in money-saving in the UK. All of this was created out of nothing but the hunger for a better life.
Because of this, I know that I can push on and get to those goals quicker than planned. I have a fire in my belly again and the thought of what could (and will be) is all the motivation I need.
From the income figures above, I have said I'm taking home on average £984.70. As I also said, this figure varies month to month because of the nature in which I earn money in different ways.
By concentrating on increasing each income stream, not only can we clear that debt off quicker, we can also build for the future and shoot for those goals of owning our home and creating the better life.
Some of the ways I earn money directly and indirectly from this site are:
Affiliate marketing
Sponsored posts
Ad networks
Freelance writing
Each one of these generate money every month and there is opportunity to earn more than I currently do.
For example, if I could generate an extra £250 per month with each of them that's another £700 (with 30% taken off to cover tax and N.I) I can put towards debt. Add that to the money we already have and the money we can save we get this calculation.
£26,919.06/£16,28.87 = 17 months
Now we're talking!! From starting off with a gloomy outlook of not clearing our debts for another 34 months, with a few calculations I've proven to myself that it is achievable to get it done in half the time!!
Of course, these are just figures and I now have to take action but that's the whole point. I am going to take action. I am going to achieve all of the above and more.
Saving the money is going to be straightforward. Making the extra money will be a little trickier but I've faced harder challenges. Also if you break it down across the four income streams, I only need to earn an extra £62.50 per week on each of them. That's doable!
Phew, I think we're finally there!
Putting my thoughts, ideas, goals and dreams down like this have really confirmed what we want to achieve.
I've been so frustrated the last few weeks thinking that all this hard work won't pay off soon enough for our children to benefit but I now see it is possible.
Now for action. In the next day or so I'm going to finalise the next part of the plan which, of course, I will share with you.
Although I have so much going on in my life this takes precedent and will have my full and undivided attention.
We will succeed. We will have that life we yearn for so much!
Penny for your thoughts: Do you think this is achievable or am I just dreaming?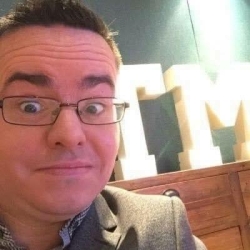 Latest posts by Ricky Willis
(see all)