Life as a single parent can be challenging and, more often than not, you may feel as though there aren't enough hours in the day to attend to your children's needs. As a result, starting a business may seem like a far-off fantasy, but it could very well be the thing that sets you free.
While starting a business will require a lot of work, as you start to find your feet, your schedule will become much more flexible than if you were to work a 9-5 job forever. Being your own boss means that, if you need to take the afternoon off to attend sports day, you can do just that.
However, in the early stages, it's only natural to feel confused. Fortunately, this blog is here to push you in the right direction. Whether you're looking for reassurance or a place to begin, you should hopefully feel much more confident in your dream to start a business once you've finished reading.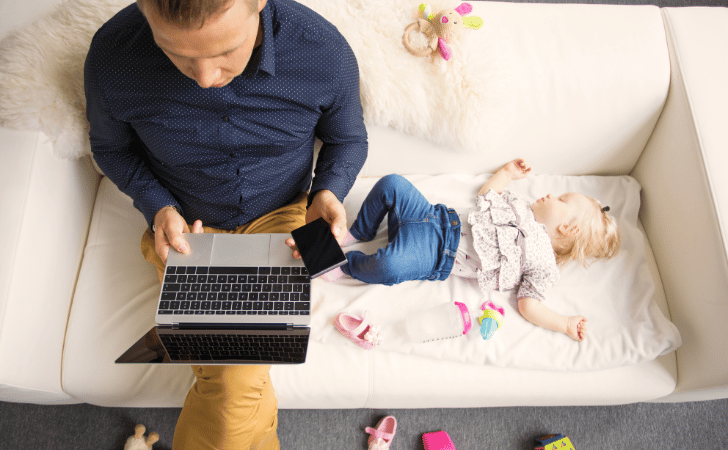 £10 BONUS OFFER: Earn easy cash by watching videos, playing games, and entering surveys.

Get a £10 sign up bonus when you join today.

Join Swagbucks here >>
Build your accounting knowledge
If you're a single parent with a full-time job, you probably haven't thought too much about accounting. But once you become a business owner you will be obligated to complete an annual company tax return, which isn't just a lengthy process, but it could also be a potentially expensive one if you get it wrong. This is because failing to follow all of HMRC's rules and guidelines could result in some hefty fines.
Thus, before starting your own venture, it's prudent to research the basics of accounting and the latest developments so you understand how they will impact your new business. For example, tax returns now have to be submitted digitally, meaning you will have to invest in software to help you administer your tax affairs. Luckily the web is awash with free, authoritative advice like this handy guide to MTD from Sage.
It's worth noting that, at the moment, MTD only impacts VAT-registered businesses, but by 2024 it is set to change the way that everyone who is self-employed files their tax return. Therefore, it's a good idea to start using accounting software earlier rather than later to avoid difficulties further down the line.
Lean on your support network
One of the hardest parts of starting a business as a single parent is feeling like you need to do everything by yourself. Whether you're finding it hard to access childcare, need some help setting up a social media profile or simply want some moral support, there are more than likely people around you who would be happy to help. While you may not want to put more pressure on your friends, family and local community, asking your cousin to babysit for an afternoon or explaining to teachers why you might be a bit late to pick up your kids is completely reasonable.
Practise effective time management
Oftentimes, we think we have no time to work on our goals and passions, but the reality of the situation is that we're simply managing our time poorly. This is why the first step to time management is identifying how and where we are wasting time.
Do you spend your lunch break at work scrolling through your phone? How about the two hours you have before bed? Identifying wasted pockets of time can help you to plan your days more effectively and keeps you accountable. However, this doesn't mean cutting out all of your downtime – always schedule moments in your day that are for resting and relaxing.
Time management isn't all about fitting as much as possible into every moment of the day. You must learn to prioritise, work with your natural rhythms and group together similar tasks. Many business owners try to spend less time answering e-mails by setting strict boundaries, while others complete tasks that take a minute or less as soon as they become aware of them.
There are lots of different ways to boost your productivity, the trick is finding a method that works for you.
Always have a backup plan
Few single parents have the luxury of leaving their jobs, especially if you want to start a business with no money. After all, you have your children's welfare to consider, and being without any income for an indefinite amount of time can be disastrous. However, there may come a time when your business requires you to step away from your day job. When this happens, it's important to have a backup plan in place, just in case you don't make enough sales to pay for bills some months. Some financial measures you may want to have in place include:
A quick-access savings account: It's always a good idea to have an emergency fund tucked away for a rainy day, but even more so when starting a business. Your savings will help you make it through any rocky months where you didn't make quite as much as you expected. The savings account you choose to store your money should be easy-access, as you don't want to be waiting months to withdraw your cash.
A source of passive income: While you're working hard on your business, it can be good to have some regular money coming in that you don't have to actively keep tabs on. This could be from an investment property that you rent out or a website that generates advertising revenue.
Income protection insurance: Self-employed people aren't entitled to statutory sick pay, which is why many business owners invest in private income protection insurance. This may not cover every eventuality, or even pay out that much money, but it's worth doing some research into the policies that are available.
Is starting a business as a single parent worth it?
It's easy to question whether your aspirations are worth the risk and hard work that they require. Ultimately, the decision is your own and only you can decide how the potential benefits of becoming a business owner could change your family's life.
Don't forget, it's possible to start small and work your way up. Begin by doing some extra work in the evenings, or in the morning before your children wake up for school. Some single parents may gradually build up their side hustle into a business over many years – there's no need to rush.
There are lots of factors to take into consideration, from the age of your children to your financial situation. But if you truly believe in your business idea, it's worth pursuing it.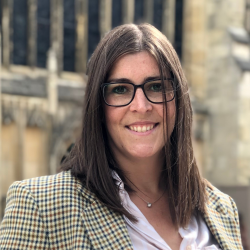 Latest posts by Naomi Willis
(see all)