If you're planning to buy a home but are a little unsure about the mortgage application, Sara Williams from Debt Camel has provided a guide with everything you need to know.
Then, if you haven't already, and you're not entirely sure about getting a mortgage, take a look at the Beginners Guide to Mortgages and Buying a Home.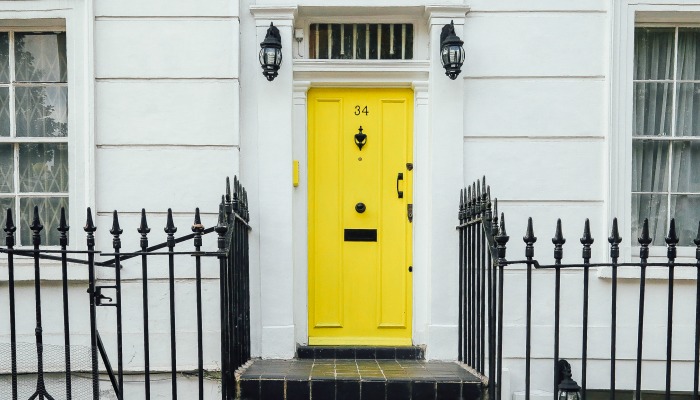 £10 BONUS OFFER: Earn easy cash by watching videos, playing games, and entering surveys.

Get a £10 sign up bonus when you join today.

Join Swagbucks here >>
When you've got your deposit saved and are ready to start with a mortgage application, how do you pull it all together and what do you need to do when?
Advance planning
Ideally you will start planning a year in advance! But even a couple of months can really help your mortgage application go more smoothly.
Check your credit records

Do this even if you think your record is perfect. Every year hundreds of people have a mortgage application rejected because of a default or a CCJ on their credit record they know nothing about. Some of these are just errors but they can still take months to remove.

Keep on saving

Regular saving, for example in a Help To Buy Isa, increases your deposit and looks good to a lender.

Be very careful about spending

A lender will look at your bank statements. If you have had a great holiday and spent a lot on Christmas in the past few months, that isn't going to look good.

No new credit

This isn't the time to get a new car on finance. Your debts need to be going down – overpay all credit cards even if they are on a 0% deal.
Where to get a mortgage
If you can say Yes to all the following, then you can look at the best buy tables and go direct to a bank offering a good deal:
great credit record and never been bankrupt or had an IVA;
calculators suggest banks will offer you more than you need to borrow;
not changed jobs recently. If you are self-employed you have audited two years audited accounts showing a good income; and
you are confident about comparing deals and don't need advice.
Otherwise I suggest talking to a broker. A good broker will be able to find deals you can't see, help you to avoid any lenders who may reject you, and advise which deal will be best for you.
They can also help with application paperwork. A broker will want to verify your identity and check your incomes. Doing this early means your actual mortgage application should go more smoothly.
It's good to choose your own broker before you start looking at houses. If you don't, the Estate Agent may pressure you into talking to their broker but often these don't cover a lot of lenders.
You can find a broker here: Unbiased: Find an adviser but chat to anyone who has bought a house recently, see who they used and if they recommend them. It's a good idea to talk to a couple of brokers before choosing one. Whilst you are talking about brokers, also ask them which solicitor they used for their purchase – the legal jargon for buying a house is "conveyancing".
You want a broker who is clear about their fees (some are free!) and who covers the "whole market" so you get the best choice of deals, see this example:
And if you think your application may have a few problems, you want a broker who asks for all the details.
Top tip: tell your broker everything, including all your worries and old debt problems. They can't help you find the best lender if they don't know your full situation.
Arrangement in Principle
Once you have a broker, you can look at getting an Arrangement In Principle (AIP) from a bank. Sometimes this is called a Decision In Principle.
This is a statement saying how much the bank is likely to lend to you.
This shows an Estate Agent and a Seller that you are serious, so an offer is more likely to be considered. If you are buying a new house, you will probably need an AIP in place before you can reserve a property. And if you are worried about your credit record, having an AIP can give you confidence.
There is no point in doing this too far in advance because mortgage offers change, so you may want to change and borrow from someone else. A few weeks should be enough.
Some banks only do a "soft search" that other lenders can't see when deciding whether to give you an AIP. But many do a "hard search" on your credit record – you don't want to have a lot of these searches showing. Also each application takes time, so it's probably not a good idea to get several AIPs – your broker can advise on this.
An AIP isn't a guarantee the bank will lend but it's a good start. From this point you still need to be careful not to take on any new credit or be spending too much.
Find a property
This is the next step – at last something that is interesting!
Maybe you're looking in your home town? Maybe you're happy to look further afield to get a cheaper place? Maybe you're happy to settle in one of the cheapest places to live in the UK?
Once you have found a property and had your offer accepted, you can move on to making sure you can buy this house:
you need to instruct a solicitor who will conducting local checks known as searches look at all the paperwork about the house;
unless the property is pretty new, you may want to get a surveyor to give you a report on it;
you need to turn that AIP into a firm mortgage offer. This means making a full application, the house will need to be valued for the bank by a local surveyor and your application will be sent to the bank's underwriters for a detailed check.
At this point you can still pull out easily if the surveyor's report or the solicitor's checks turn up anything nasty – you didn't know a motorway is going to go through the neighbour's garden?
When you have a firm mortgage offer and your solicitor is happy you can move to the next stage.
Exchanging contracts
"Exchanging contracts" is solicitor-speak for you committing to buy this house and the sell committing to sell it to you. Both solicitors literally send each other documents to be signed by you and the seller – this is the "exchange". If either of you pull out after this point, there will be some really expensive penalties.
To make sure you stick to your side of the bargain, it's normal to pay a 10% deposit to your solicitor just before you exchange. If you only have a 5% deposit, your solicitor will have got the seller to agree that this is enough.
Signing those contracts is probably the scariest signature ever – well it was for me!
It is very rare that there is a problem with your mortgage offer after exchange. Unless you have lied on your application or you lose your job, you should be fine.
Completion
"Completion" is the day when you actually buy your house. You pay any stamp duty, the mortgage company hands over the mortgage money, your solicitor sends the money to the seller's solicitor, you get the keys…
Congratulations!
Latest posts by Skint Dad Contributor
(see all)