Tesco may be looking to have till-free stores, replacing staff with cameras that track what you put in your bag while shopping.
£10 BONUS OFFER: Earn easy cash by watching videos, playing games, and entering surveys.

Get a £10 sign up bonus when you join today.

Join Swagbucks here >>
The future is coming! And that, for Tesco, potentially means the end of their front line cashier staff.
The "unexpected items in the bagging area" machines may even be a thing of the past, as Tesco is investigating a new way for us to shop in store.
I know there has been a lot of worry from people about using self-scan machines, and the impacts it will have on getting work in a supermarket (or potentially even losing jobs), but this next modern way could really be the end.
Cashierless stores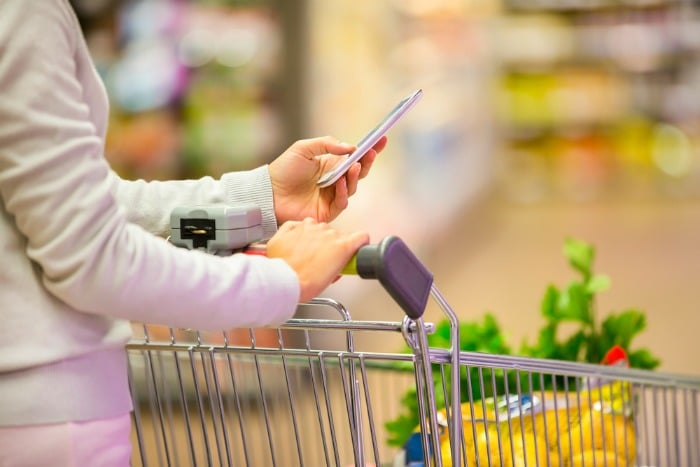 So, this is the current way: you browse around the store, add stuff to your trolley or basket, get to the till and either load it on the conveyer belt to be scanned by a member of staff, or scan it yourself, then pay.
This could be one of those things we share with our grandkids when we talk about what we did "back in our day"!
Tesco is looking to develop a new kind of convenience store where you fill your bags with the stuff you want and then leave. And that's it!
No having to talk to the checkout staff. No having to get your card out to do the contactless tap. No having to remember your PIN!
Amazon Go
Till-free shopping isn't necessarily a new thing.
Amazon Go is a new style of store where you can do precisely the same thing. Using AI (artificial intelligence), you check into the shop via the app, grab what you want. You don't need to wait in line or checkout, you just go.
What you pick up is added to a virtual account. If you put things back, it will update your cart to show you're not buying it. When you leave the store, the value of what you've picked up will be settled by the card attached to your account.
Now, this is only in the USA at the moment, but it's clear Tesco want to rival Amazon by bringing this to the UK.
Tesco till-free store
The Telegraph has reported that Tesco has asked a company from Israel called Trigo Vision to help get their new stores up and running.
The high tech shops will use cameras to watch you when you shop – creepy much?!
The cameras will help track what you put into your bags as you go around the store.
When you leave the shop, the total of the items you've added to your bag will be charged via an app that has your payment details.
Now…I'm just hoping my youngest doesn't pick up a magazine and a massive bar of chocolate without me realising!!
It's not the first time for Tesco to trial things like this. They tried out a "scan and go" technology before.
Customers can use an app with a scanner and scan items as you put them into your basket. You can then check out via the app when you're done shopping.
Tesco's budget spin-off, Jack's supermarket also has the Shop Smart app, which uses the same principle.
But, Tesco is not the first supermarket in the UK to have stores with no checkouts. Sainsbury's set up the same thing in its London Holborn store in April 2019. You need to use Sainsbury's SmartShop app to complete your purchase.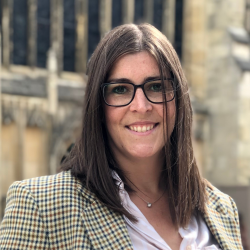 Latest posts by Naomi Willis
(see all)