Everything comes to an end at some point, and now another price match scheme is going to finish!
Tesco has announced they are stopping their Brand Guarantee scheme on 16 July 2018, or 15 July 2018 for online shops.
Instead, they are looking to make sure prices are lower from the get-go, instead of reducing them at the till.
What was Tesco Brand Guarantee?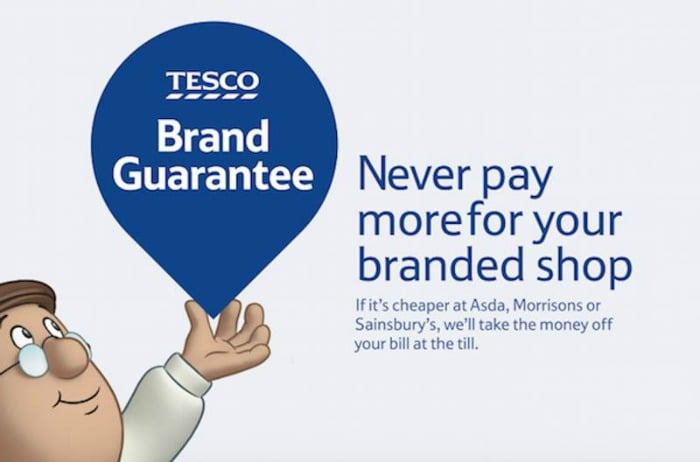 £10 BONUS OFFER: Earn easy cash by watching videos, playing games, and entering surveys.

Get a £10 sign up bonus when you join today.

Join Swagbucks here >>
The Tesco Brand Guarantee meant that, even if the food you were planning to buy was more expensive at Asda, Morrisons or Sainsbury's, Tesco would reduce the price at the till so you would never pay extra.
It was effectively a price match scheme on branded products.
You'd need to buy at least 10 items (and one had to be an "eligible branded product") to get the guarantee to kick in.
The difference would be automatically knocked off at the till, so you wouldn't need to have a voucher to use later, like the Asda Price Guarantee scheme.
Personally, I didn't use the Tesco Brand Guarantee that much as we don't get too many branded products, but it was great knowing that our shop would be the same price if we shopped elsewhere.
What prices will come down?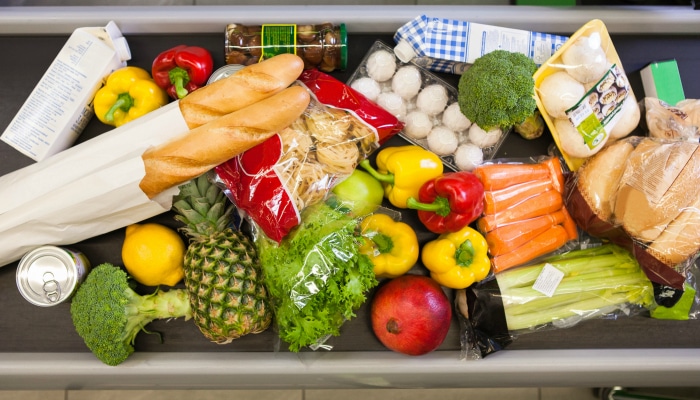 While you won't get the Brand Guarantee anymore, Tesco is promising to reduce the prices of everyday types of food and groceries.
Hopefully, this will mean you won't get stung for more money when you get to the checkout.
While their Brand Guarantee was just for branded products (not Tesco own brand), the discounts and lower prices we're going to see will impact on any brand.
Hopefully, this will see everyone get lower prices going forward.
Examples of what they'll reduce soon are:
Woodside Farms Unsmoked Back Bacon 300g, down 16% to £1.09
Tesco 100% Pure Orange Juice 1 Litre, down 11% to £1.15
Napolina Chopped Tomatoes 4x400g, down 43% to £2
Vanish Oxi Action 1.35kg, down 40% to £6
Thing is, Tesco are always cutting prices.
In the last month, they cut the price of over 260 everyday products, with savings ranging between 10% and 50%.
Plus, more price cuts are going to be due over the next two weeks.
Did Tesco Brand Guarantee work?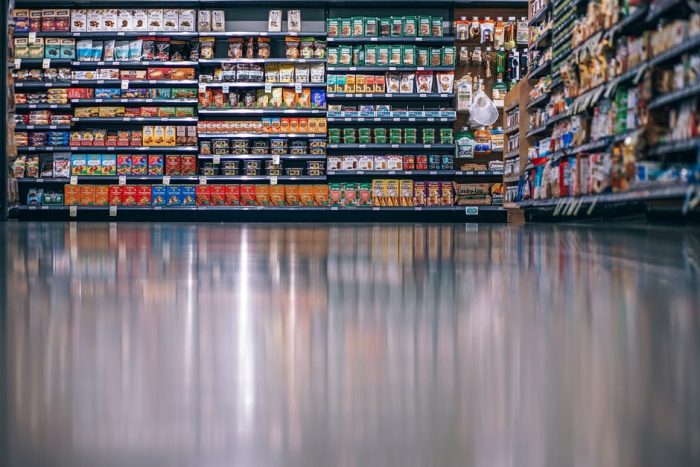 Perhaps the reason they stopped it was because it wasn't really being used.
It's not one of those schemes where you have to print out a voucher and remember it next time; the discount is given to you immediately when you pay.
However, as Tesco has already invested loads in making their prices lower, fewer than one in eight transactions today receives any refund through Brand Guarantee at all!
Tesco has said that the majority of their customers prefer lower everyday prices instead.
I, for one, have to agree.
Alessandra Bellini, Tesco Chief Customer Officer, said:
"Since Brand Guarantee launched in 2015, we have continued to invest in simpler, lower everyday prices. As a result, the scheme is far less relevant for our customers today, and so we are withdrawing it as we focus on offering customers even more straightforward value for money at the shelf edge.
"In recent weeks, we've already reduced the prices of over 260 popular products, including own brand and branded favourites, and we'll continue to work hard to offer our customers great quality food at great prices."
Any other changes?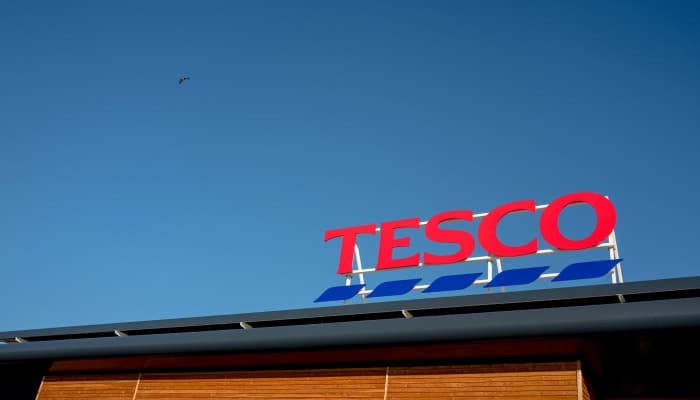 Sainsbury's ditched their own price matching service, known as Brand Match, back in April 2016! How time flies!!
For a little while, Tesco was very cheeky and agreed to take any leftover vouchers so shoppers didn't miss out :)
There has also been a lot of changes happening at Tesco recently.
Not long ago, they announced they are closing Tesco Direct, the non-food part of their website.
They were also making big changes to their Tesco Clubcard Vouchers as well as getting rid of best before dates on fruit and veg (to stop food waste).
Is there anything else Tesco will do?
Who knows? But, watch this space!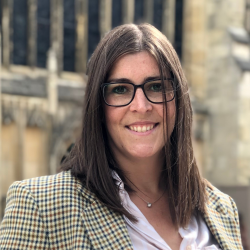 Latest posts by Naomi Willis
(see all)