Tesco Views allows you to earn 300 free Clubcard Points each year and the chance for one lucky person to win a £1,000 Tesco gift card each month.
Here's a video guide on to how to use Tesco Views.
Tesco Views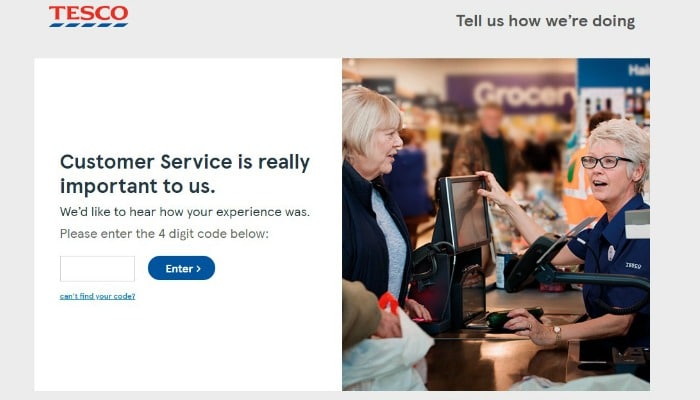 £10 BONUS OFFER: Earn easy cash by watching videos, playing games, and entering surveys.

Get a £10 sign up bonus when you join today.

Join Swagbucks here >>
Taking part in Tesco Views will help give Tesco feedback on what happened during your visit to their store.
They can use your comments to see if they can improve customer service. But you can also share ideas to make the store better generally.
Once you've completed the survey, you get rewarded with 25 Clubcard Points.
On top of that, you'll be entered into a prize draw to win a £1,000 Tesco gift card!
The survey takes just a couple of minutes to complete.
What information do you give?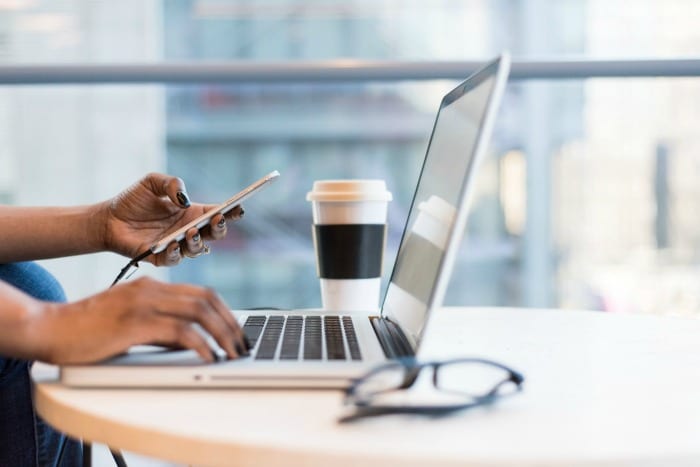 You need to fill in some information about when you visited and what the store was like.
They want to understand shopping habits so ask you to share why you shopped there (your main shop, top up shop, to buy non-food) and how you checked out.
You're then able to give brief feedback about members of staff.
Tesco allows you to give more information by leaving a video with your comments. You don't have to do this though, but you do need to give a bit of detail (in writing) why you gave the score.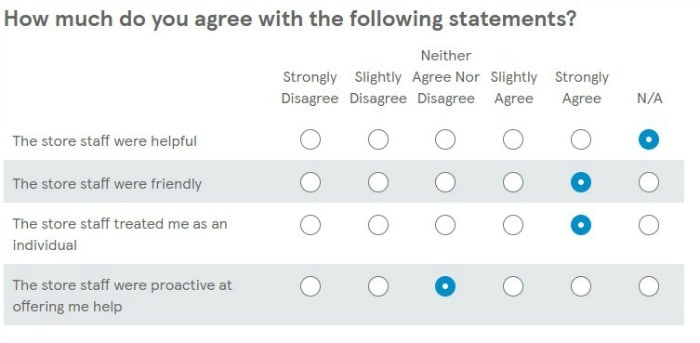 It can be very easy to give bad feedback and complain about what went wrong. However, if someone went above and beyond or did something special, it's an excellent opportunity to give some positive feedback too.
Next, you can give brief feedback on the shop itself (tidiness, stock levels etc.).
If you didn't shop in store, but still want to give feedback, you're able to, and the questions are even shorter.
When you reach the end of the short survey, you need to give them your personal details, including Clubcard number so you can get your points.
Let them have your phone number/email address so they can contact you if you win the £1,000 prize draw.
How to find the code
At the very bottom of your Tesco receipt, you'll see a few different numbers.
The first ones are the date and time you made the purchase, but it's the third one you need.
Enter the 4 digit code into the Tesco Views site.
This number allows them to see which store it was you visited.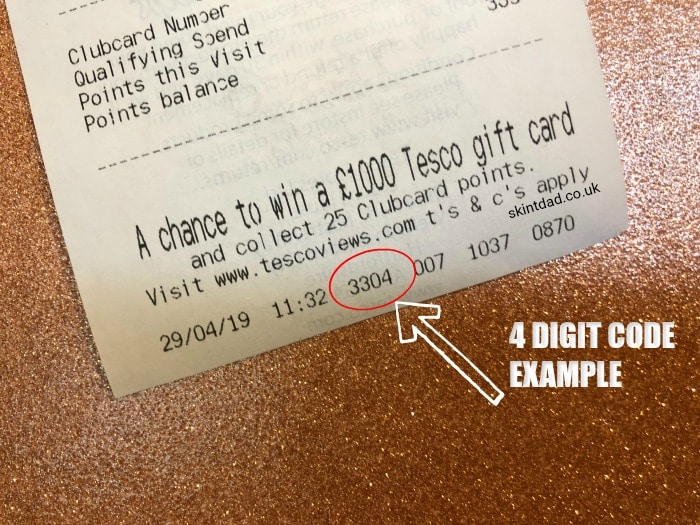 However, you don't need to have made an actual purchase to give feedback in their survey.
Perhaps you popped in just to browse, or went to buy something and couldn't find it.
One of the members of staff may be able to give you a card which asks for feedback. This card will also have the 4 digit code printed on it.
A member of staff may know what this code is as it's the store code and doesn't change each time you get a receipt.
How many Clubcard Points can you earn?
You can get 25 Clubcard Points for each survey you complete and can get a maximum of 300 points a year.
This means you're able to complete the survey once each calendar month.
Tesco employees are not able to take part and get the free Clubcard points, and you need to be for UK stores.
When do I get the Clubcard Points?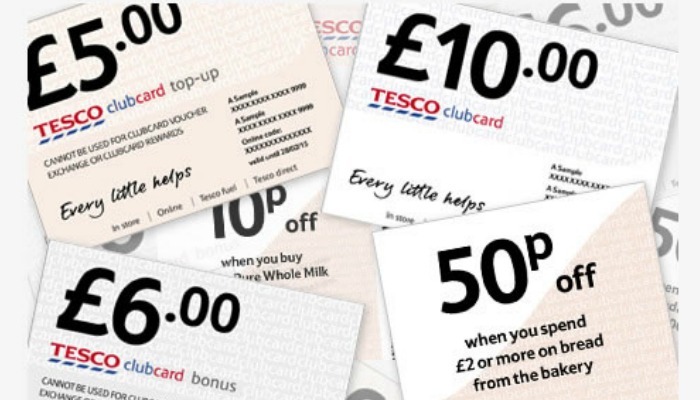 The bonus Clubcard points will appear in your account within 40 days.
You'll see them in the "Other Points" section of your Clubcard statement.
When does the prize draw take place?
£1,000 will buy a fair bit of food shopping!
The prize draw runs once per month on the first Tuesday, so entries need to be in by the 1st to be in that month's draw.
Then it all starts again.
You can see a list of the current winners here.
How long is Tescoviews running?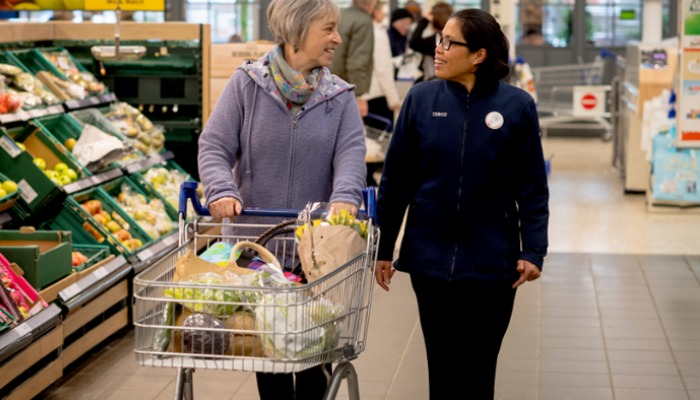 Each household can enter once a month.
This gives you your free Clubcard points and a chance to walk away with £1,000.
Tesco won't be able to give cash away forever, and Tesco Views is ending on 1 September 2020, but that still gives you loads of time to earn those points.
Want to earn more Clubcard points?
It's easy to boost the amount of Clubcard points you earn.
Use the Pay+ app to pay for your shopping in store. It's a contactless payment app specifically for Tesco. Until 31 August 2019, you're able to earn extra Clubcard points too.
There are loads more ways to earn free Clubcard points.
While you won't earn any more points, there is a new promotion running known as Tesco Prices. They are cutting prices on food (as much as 50%) to celebrate their 100th birthday.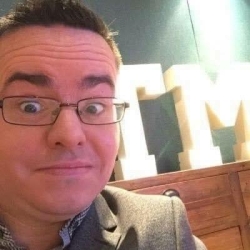 Latest posts by Ricky Willis
(see all)