The Tesco Pay+ app closed on Monday, 27 February.
The payment app was different to Tesco Bank Clubcard Pay+ debit card or the Clubcard Plus subscription, which are still available.
---
NEW OFFER: Use the Tesco Pay+ app, and you'll get bonus Clubcard points every time you shop in store or at a Tesco petrol station.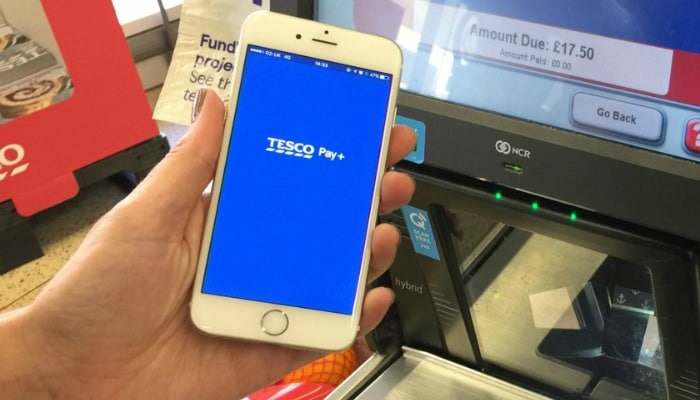 £10 BONUS OFFER: Earn easy cash by watching videos, playing games, and entering surveys.

Get a £10 sign up bonus when you join today.

Join Swagbucks here >>
If you haven't yet done so, and you ever shop at Tesco, then you need to download and start using the Tesco Pay+ app.
This handy little app allows you to pay for your food shop and your petrol at all Tesco stores.
However, it's more than that.
We've been using the Tesco Pay+ app for absolutely ages now, and it's really handy.
If I'm running out the door, I'll usually take my phone and keys. I rarely have any cash on me, and my Clubcard will be safely in my purse – at home!
Tesco Pay+ app rolls paying for your shopping and collecting Clubcard points all into one handy app.
Bonus Clubcard points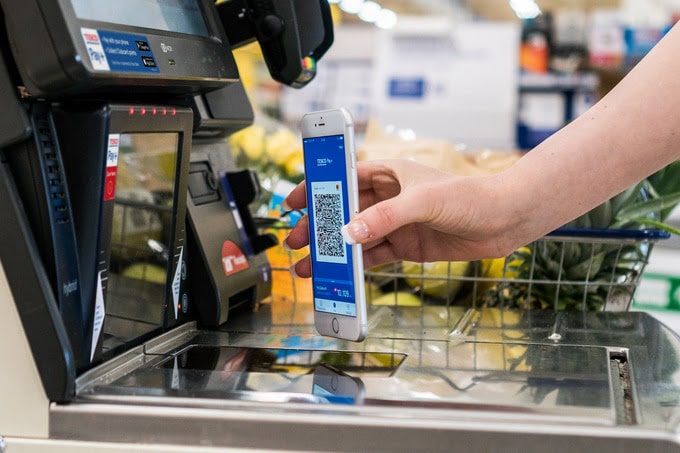 When the app launched, it had a fantastic deal to collect bonus Clubcard points with every shop.
So, can you guess what we did? The app got downloaded pretty quickly. I mean why bother using a normal Clubcard, if the app rewards you even more?
You're usually able to earn 1 point for each £1 you spend in a Tesco store and 1 point for each £2 you spend on Tesco Fuel. However, they ran an offer to collect 1 extra Clubcard point for every £4 you spend using the Tesco Pay+ app.
This offer expired last year :(
But, very happily, they've brought it back! :)
If you use the Tesco Pay+ digital wallet app to pay, you will get 1 extra Clubcard point per £4 spent in Tesco or at Tesco petrol stations.
Then those points will add up even quicker!
What does the app do?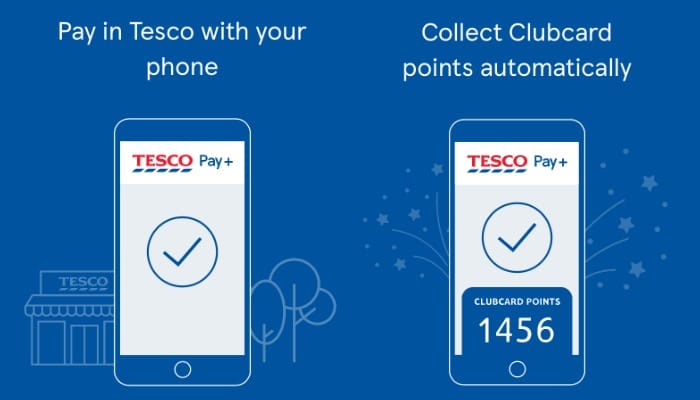 The Tesco Pay+ app is not just about spending money.
I find it quite useful for a few reasons.
Firstly, as I've already said, my Clubcard details are linked on the app. This means I get to collect the points without needing to have my card to hand.
Also, unlike some other digital payment methods, there isn't a low cap on how much you can spend. While contactless is great, you can only spend £30 a time (plus anyone could use your contactless if you lose it!)
The Tesco Pay+ app has a passcode to log onto it, meaning not any old person can use the app, plus you're able to spend up to £250 in one transaction. While your food shop (hopefully!) won't come to that much, it's far easier to do a food shop without being in the £30 limit.
(By the way, if you are spending too much on your food shop, come and join our Reduce Your Supermarket Spend community and slash your food bill!)
One great feature of the app is that you can track your spending. It keeps a list of what you've been buying. I find this useful to check back and make sure I'm keeping in my budget, and make sure we don't overdo it on the top up shops!
Obviously, and it goes without saying, I also love getting bonus Clubcard points :)
The extra Clubcard points are given out until 31 August 2019, so you've got loads of time to collect more points.
Remember to hang onto your receipt after you've been shopping. You can earn free Clubcard points with Tesco Views, and it'll take less than 5 minutes!
---
Read next: Tesco Delivery Saver Guide and Promotions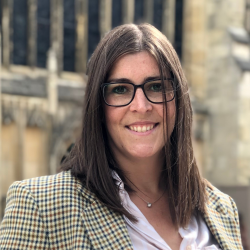 Latest posts by Naomi Willis
(see all)