Instead of overspending on Valentines (which let's face it is just a ploy to make us spend money) take a look at these great and mostly free ways to treat that someone special in your life.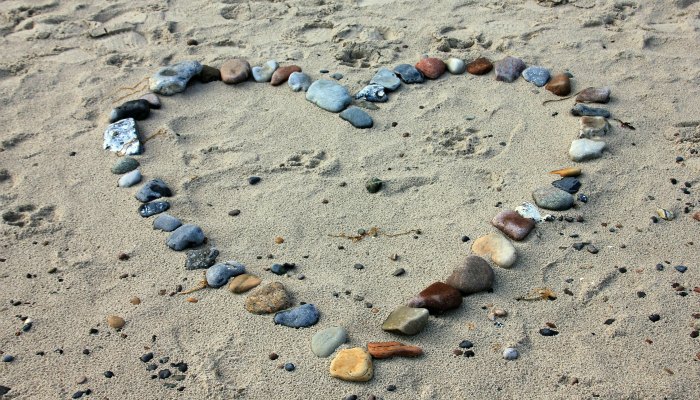 £10 BONUS OFFER: Earn easy cash by watching videos, playing games, and entering surveys.

Get a £10 sign up bonus when you join today.

Join Swagbucks here >>
So we all know it's a hyped-up, retail-driven, mushy excuse of a day but, deep down, we all seem to go slightly week-at-the-knees for the most romantic day of the year. I mean we all know that if you love someone you don't need one day of buying über expensive flowers, an expensive piece of jewellery or an overpriced meal at a restaurant to show your better half how much you care.
Yes, love should be shown all through the year but, it is nice to at least show a little gratitude and, hey, it's kinda nice (I'm obviously feeling soppy!)
When it comes down to it, it's the thought that counts. Really we just want to have a signal from the one we love that they think about us, care for us, and really appreciate what we do for each other. This doesn't have to be expensive and, more often than not, it's the sentimental and free gifts that usually come out on top.
So without you having to think about what to do for Valentine's Day if you are skint, here are some ideas to get you started.
Chocolate covered strawberries
Even the uncrafty types can do this. Create some chocolate covered strawberries which look fab but are easy to make. Melt a bar of dark chocolate with a small bit of oil, then simply dip each strawberry into the chocolate. Leave them to dry on a tray covered in baking paper for a few hours in the fridge.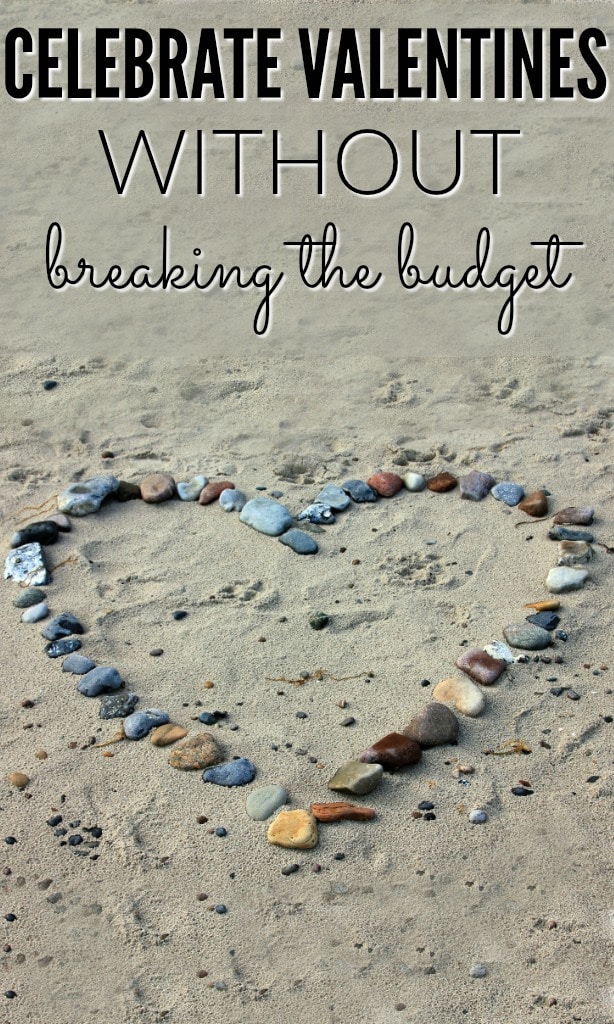 Indoor picnic
Set up an indoor picnic with a blanket, fingers foods and even a bottle of wine to share on the living room floor, or even on your bed! If the weather holds out then why not head outdoors and get some fresh air too.
Win something
Are you a competition junkie, or do you think you could be? If you're feeling lucky then why not turn to comping to win your prize for Valentine's this year. Companies up and down the country will be jumping on the bandwagon to give away heartfelt gifts or experience.
Twitter is a good place to start – search for #win or #comp to start finding competitions to RT and win.
Make your own Valentine cards
Don't dash to the shop to buy a card, instead why not get creative and make your own. Take a look at Pinterest where you'll be inundated with ideas!
Movie night
Get the kids to bed early and find an old romantic film (maybe it's the wrong time for Die Hard – unless you both properly agree!), get a bag of popcorn and cuddle up under a blanket. Netflix and chill anyone?
Swap chores
It may not sound like a big deal but if the same person in the house cooks dinner and washes up every night then take the job instead. Doing the same thing day in and day out can get boring and it will be a great sentiment (just try not to burn the food).
Share a pudding
If you've got kids make sure to get them tucked up in bed asleep, then simply share a pudding. I remember eating at restaurants and feeling too full for a dessert but would happily share one with someone I love. One pudding with two spoons can bring you close together.
DIY home spa
There's nothing better than a relaxing (kid-free!!) soak in the bath! In fact, knowing there won't be a knock at the door is priceless. Light some candles, make sure there's lots of bubbles and give you other half 30 minutes of peace and quiet in the tub with a good book.
Get up early
Ok, now this may sound like a horrible thing to do (especially at the weekend) but do you often watch the sunrise together. I know the weather may not be great but why not get out of bed before the rest of the world and watch the sky wake up.
Go to bed early
You can use your imagination on this one. Let's just say that everyone likes a cuddle every now and again ;-)
Reader's ideas for a cheaper Valentines Day
I am more than well aware that so many of you are full of wonderful and amazing ideas of how you save money and Valentine's is no exception!
I put the question out on my Facebook page and you have come up with many different ways to save money or not spend anything at all to show your other half just how much you love them. Please feel free to add more and share your ideas with everyone in the comments below.
Here are some of my favourites:
Michelle Butler:
A jar of compliments. I made one for a friend for a Christmas in the shape of stars (origami stars.. there are how to videos on YouTube) and they can open one everytime they feel low, or make enough for a month, 2 months.. whatever. Same can apply to meaningful lyrics, happy memories… stick some ribbon around an unwanted jar and use colourful paper to make it look nicer
Preeti Jutle
We recycle the same card each year! I give it to him he crosses out the name and rewrites it and gives it back! other than that we don't do anything unusual…just a normal day. Love should be shown all year round! Either that or we're just cheap!
Matt Boylen:
Purchase some clear red balloons. Before blowing them up, place either wrapped candies, small gifts, and/or love poems inside each one, and then give them to your loved one as a bouquet.
June Lucas
Celebrate on the 15th when everything is cheaper if you feel the need to celebrate at all, I personally think it's just another commercial occasion
Catherine McAlinden
We don't have any babysitters, so we dress up and have a posh meal at home! All technology off!
Kirsty Hart:

Give them your time. Dedicate a bit of time just for them. Or make yours a different day when everything isn't overpriced. My husband doesn't like Valentine's Day he believes flowers and gifts to show love should be spontaneous not forced. X
Jason Watson
I bought a packet of love hearts and made a home made card with them. I shaped them in the shape of a heart.
Clare Baker:

Sounds corny but love is not abt how much money is spent!! We do valentines as a family, as of tomorrow the children will have a heart on there bedroom doors with a message of why we love them every day until 14th. Then on 14th we do a special breakfast including heart shaped egg on toast and exchange a small chocolate gifts and cards. The evening is normally spent with a film or game.
Mumma Hayley Jones
Oooh and buy next years Valentine's Day card in the sale this year!!! Is that wrong?!?! <– No Hayley, it isn't!!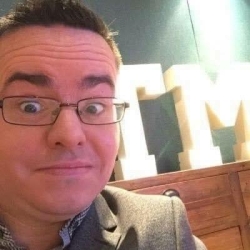 Latest posts by Ricky Willis
(see all)