Households can reduce utility bills by around 20%, making cash savings of up to £500 by using the eco settings on appliances.
Not only does this save cash in your pocket, but it's also better for the environment.
The eco settings are built into appliances, and you can make immediate savings to your energy bill at the press of a button.
Save £500 a year with eco settings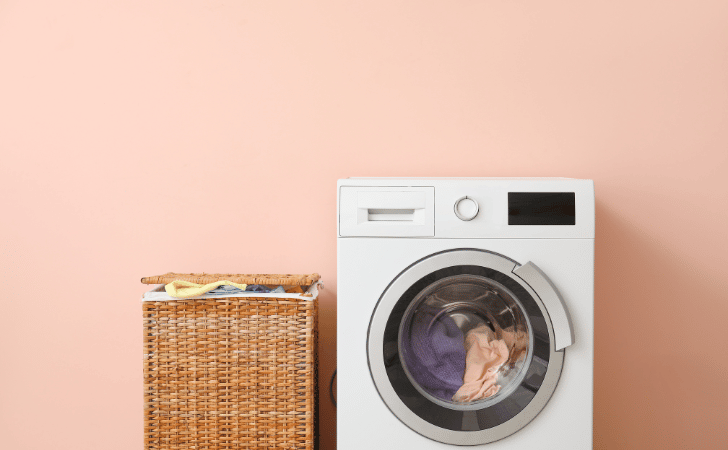 £10 BONUS OFFER: Earn easy cash by watching videos, playing games, and entering surveys.

Get a £10 sign up bonus when you join today.

Join Swagbucks here >>
Simply opting to use your washing machine, dishwasher or other appliance with the eco setting can save your household bill immediately.
Consumers could save up to £500 a year!
Washing machine eco setting
For a washing machine alone, using the eco setting on every laundry load could save you £54 over a year.
What does eco-wash mean on a washing machine?
All settings on your machine adapt to the time, temperate and amount of water used. For heavy washes, it will mean your machine runs longer and at higher temperatures, which costs more.
The eco-setting still uses a balance of time, temperate and water but uses a lower wash and rinse temperature, so less energy is needed making it a cheaper option.
These eco washes can take a LOT longer than traditional washes, which is why I know some people worry about putting the wash on.
It can feel like it costs more as it runs longer, but that's not the case.
A "traditional" cycle uses the majority of energy (around 90%) to heat the water. But, with an eco wash, the water doesn't need to be heated up as much to get the same effective wash. It also uses less water.
If you worry about the time (and how you'll manage to dry it after a longer cycle), why not wash clothes overnight, so it's ready to hang out the next morning?
Other eco savings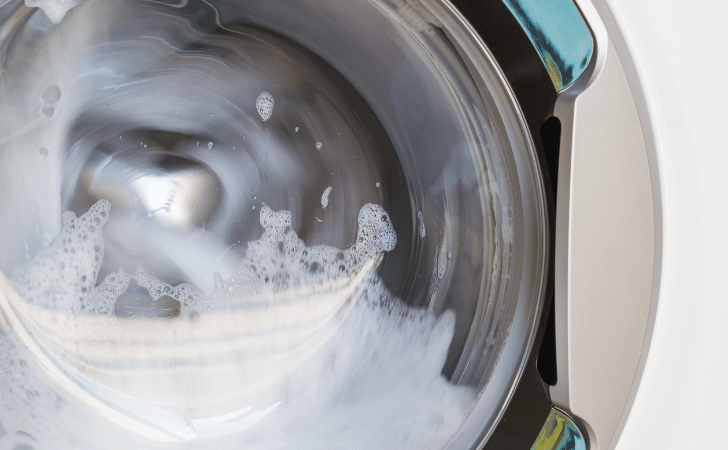 AMDEA's Know Watt's What campaign has calculated that you can save up to £500 a year by combining the eco settings, choosing energy-efficient replacements and preserving the appliances' performance with good maintenance.
You can see savings of:
£54 per year using the eco mode for every laundry load
£37 per year by always using the eco mode on a dishwasher
£58 a year choose rating 'D' over 'G' if replacing a fridge freezer
£130 using a heat pump dryer instead of a condenser tumble dryer (or save even more with these tips to dry clothes indoors quickly)
£108 a year just by ensuring the family's daily shower is no longer than 5 minutes  
£33 a year by cooking a baked potato in a microwave once a week rather than in the oven
£20 a year using the fan rather than the conventional setting on an oven
£57 a year if you rely on sensor technology to detect half-load washes
£280 a year on a twice-weekly cappuccino fix if you dust off your coffee machine and become a Barista
AMDEA wants everyone to know that using the in-built sustainable features on appliances can reduce energy bills.
Paul Hide, Chief Executive of AMDEA, says: "We want to stress that modern technology means using eco-settings will not compromise performance. The eco-setting is the standard to which all new machines are tested. Selecting it saves energy and water, which add up to real money savings over a year. Know Watt's What is full of money-saving advice from our experts, who know these products inside out."
But this is just one thing you can do to cut back on utility costs; take a look at loads more ways to save money on energy bills.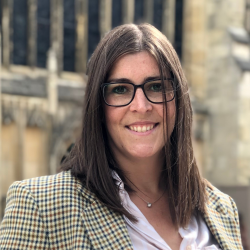 Latest posts by Naomi Willis
(see all)