Black Friday sounds like a great idea with potential huge discounts on stuff we want…but not all retailers are taking part in this bumper sales day.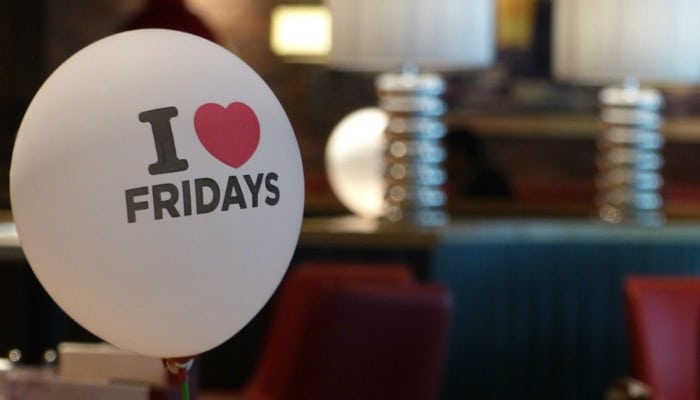 £10 BONUS OFFER: Earn easy cash by watching videos, playing games, and entering surveys.

Get a £10 sign up bonus when you join today.

Join Swagbucks here >>
Now don't get me wrong; I LOVE a good sale.
I do not want to pay more than I have to, and I certainly don't want to lose out on a bargain!
Whether it's Boxing Day sales, January sales, summer sales, red/black/blue cross sales, 3 for 2s or a big old-fashioned clearance, a shop sale comes in all shapes and sizes.
Black Friday is one of the sales days that is now firmly added to our diaries as the day we're going to get a bargain.
But are we?
Does Black Friday work?
I'm not trying to shun Black Friday totally and agree that you can get a bargain on the sales day (or week in some cases!), but the whole idea behind the American sales day may have gotten lost in translation to us Brits.
America has Black Friday after Thanksgiving as a way to shift stock. This happens for ONE day, on Friday itself and does not go on forever.
For each retailer trying to out do the other one, this one day of sales now stretches for a few weeks. Is it going to last for a whole month next year?!
I really do want Black Friday to work, and can see there are SOME good discounts out there (if you're looking for a bargain or two), but a fair few of the products I've seen have not been cheaper at any other time of the year.
In fact, for 2017, Which? carried out year-long research and found that 60% of products discounted on Black Friday were cheaper or the same price at other times of the year. In 2022, that figure was at 98%!
Read this: Why Black Friday is bad!
The price difference was not massive at some points. They're talking about £5 cheaper, but on one occasion, an item was £79 cheaper at another point in the year.
If I lost £5, I'd be miffed but would get over it. If I lost £79 from my pocket, I'd be livid!
How about you?
Which retailers are NOT doing Black Friday?
So while our inboxes are packed with newsletters (we forgot we subscribed to) telling us about their amazing offers, the TV and papers are packed with advert after advert and every website you go on screams about their "black" deals, there are a handful of retailers who just not playing.
TIP (and shameless plug!): If, like me, you've found you've now got a load of emails you forgot you subscribed to, use this as an opportunity to unsubscribe :) Of course, don't unsubscribe from the Skint List (and if you're not already, get on our good list and subscribe to ours :) )
And fair on them!
I don't even think it's about bah-humbug. This is purely a decision that it's not what they want to do and good on 'em!
These retailers, for their own reasons, are not slashing their prices for Black Friday.
(Originally published in November 2017)
Dacia

The car manufacturer Dacia is not getting involved with Black Friday, unlike some of their competitors.
Guessing that the UK public felt the same as them, they carried out some research to see what we actually think.
They found that 67% of shoppers have been suspicious of a deal that seems too good to be true – which is a very wise thing to do. Black Friday is just the right time to question whether a deal is really a deal!
Louise O'Sullivan, Head of Dacia UK, is really clear: "At Dacia, Black Friday is just Friday."
And it's as simple as that!
They just don't do sales but keep their prices low and consistent. In fact, they explained to me that the price of their Sandero has not increased for the last 5 years and is still the lowest priced new car in the UK.
Dacia is not messing around either!
They are boycotting Black Friday altogether by not even opening! On the busiest shopping day of the year, they're going to keep their shutters closed!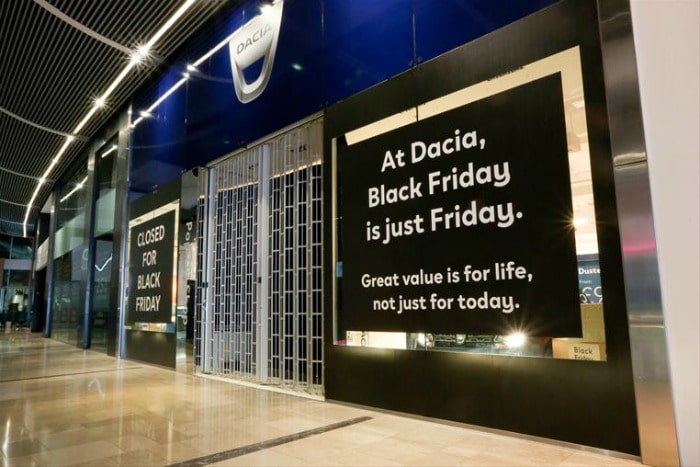 Louise explained: "We hope that closing our Westfield Stratford pop-up on the day synonymous with 'bargains' will show UK shoppers that, at Dacia, Black Friday is just another Friday – exceptional value should be every day."
Approved Food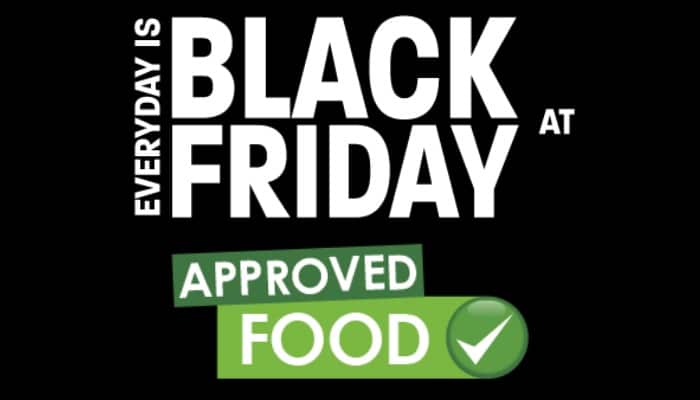 Approved Food sell food and home products that are close to or past their best before date.
Already known as a discount retailer, Approved Food has dipped its toe in the Black Friday pool before.
However, for 2017, Approved Food is not taking part on Black Friday.
I had a chat with them about it and they explained how every day is Black Friday for Approved Food!
They ALWAYS have low prices and this Friday is just like any other day of the week.
IKEA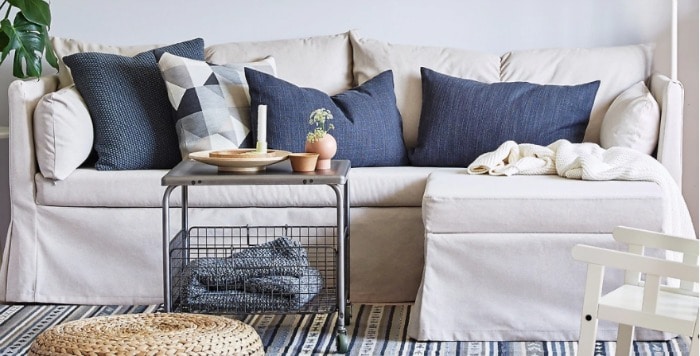 IKEA is all about design, usefulness and affordability.
If you live in a small space, without a lot of room, Ikea has a space solution for your needs. Having lived in some very small flats, IKEA has been a lifeline for us being able to have a normal family way of living in a tiny space.
However, even if you have a lot of room, their furniture and home furnishing suit more styles as well.
So, when it comes to Black Friday, IKEA is just not getting involved.
Interested to hear why SkintDad.co.uk asked IKEA and they told us:
"Low price is the cornerstone of the IKEA vision and we will always remain focused on providing a range of home furnishing products that are affordable to as many people as possible.
"Each year we look at how we can invest in reducing our prices even further, from design and production to more efficient packaging and transport.
"Our ambition is to offer every day low prices all year round, which is why we don't take part in temporary discounting events."
Asda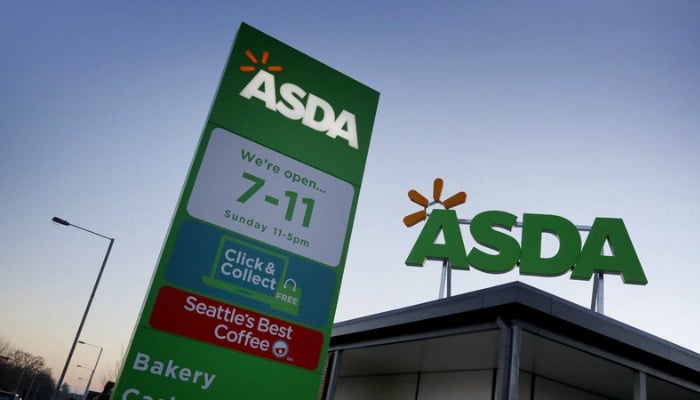 We may remember the photos from a few years back. Crowds of people. Arguments over TVs. It was a little bit chaotic! But, today, things are different.
While Walmart, Asda's American sister, is still heavy on Black Friday, the UK supermarket is clear on its pricing.
We reached out to Asda and they told us:
"The essence of Black Friday deals is deep discounts on limited stock, for one day only."
See – they even see that's it's meant to be one day of deals.
Asda went on to say:
"We know our customers really want great value on a huge range of items all year round and this month we've got some fantastic deals on a variety of products."
Poundland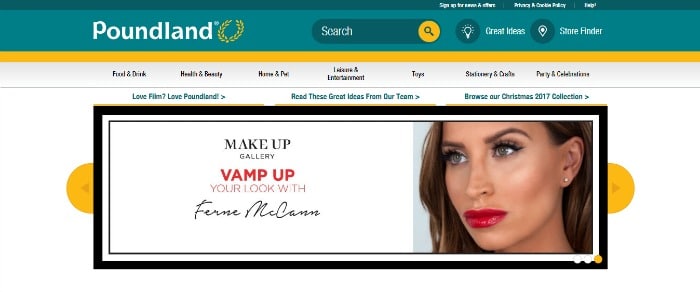 When you want to buy something for a pound you go to Poundland.
Want shampoo? After a book? How about some Christmas decorations? Can you guess how much they'll cost? Yep £1.
As Poundland already give good value for money on their products it seems silly to offer a discount and they agree.
Poundland is not getting caught up in the Black Friday hype and is not having a sale.
When I spoke with them, they simply explained that they are good value all year – there's no point getting involved in Black Friday.
You can now also get Poundland online, so you can skip that trip to the shop.
Home Bargains
Home Bargains is another shop where you question whether or not they could even manage a sale!
With prices low and being competitive already, when I spoke with them earlier they didn't even give Black Friday a second thought.
Good prices ALL year
Can you see a common theme here?
The study carried out by Dacia showed that 73% of people don't trust brands who offer those sales that never stop.
I can think of one large sofa shop in particular who always seem to have a sale! How do they manage that?!
The study also found out that 2 in 5 people felt that they've been burned by a "bargain" in the past.
Don't let that be you!
If you're planning to find a Black Friday deal then just make sure it's worth it.
Do you trust retailers who are always cutting the prices on this and that, or would you prefer to know you're going to get a bargain EVERY SINGLE TIME?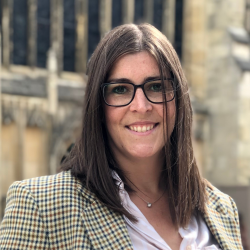 Latest posts by Naomi Willis
(see all)