Black Friday – the "sale" of the season! But, filled with bad deals and scams, it's easier to avoid it with these tips.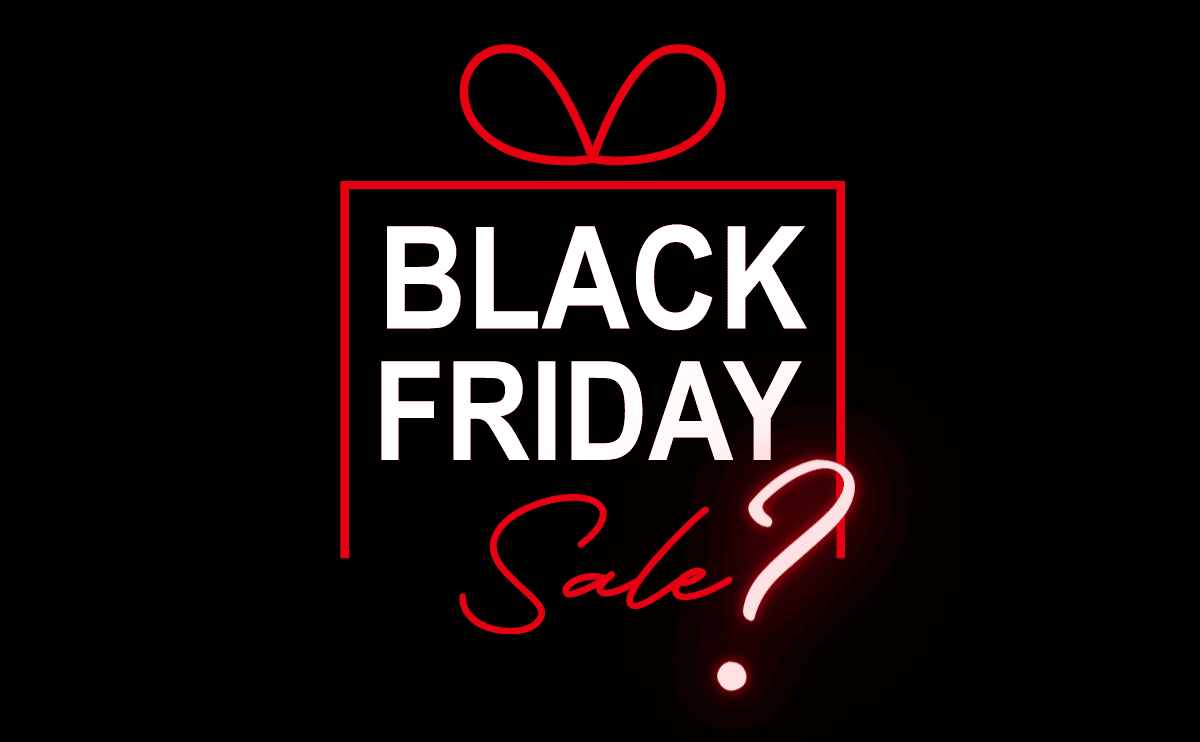 £10 BONUS OFFER: Earn easy cash by watching videos, playing games, and entering surveys.

Get a £10 sign up bonus when you join today.

Join Swagbucks here >>
Why Black Friday is bad
Black Friday was created as a marketing ploy.
And, years on, that game is still being played, but things have worsened.
In the latest date from Which?, they've found that a massive 1 in 7 "deals" aren't actually a deal.
They've monitored promotions from last year at seven large retailers, including Amazon, Argos, Currys, AO, John Lewis and Very.
They found that a whopping 98% of the deals on offer were cheaper or the same price at another time of the year.
It's all a con!
But it's easy to get caught up in the hype, especially as it's getting close to Christmas, budgets are tight, and you (very rightly) want to grab a bargain.
However, now may not be the time to shop.
How to avoid the entire thing…
Many retailers in the past have simply said no to Black Friday, as they run good deals throughout the year. At least it's simpler that way!
So, you could shop with ones you know aren't getting involved or here's how you can avoid it all.
It used to be even easier when it was a high street-only event. People would queue up from 4 am, in the cold, waiting for the shop's doors to open at 9 am.
I remember seeing the news of pushing past each other to grab a heavily discounted TV – I bet the retailers loved the PR!
If you wanted to miss it, you'd stay indoors. Today, with the move to online-only sales, it is not so easy.
Remove your card from the checkout
That prompt from your browser or the online store seems like they're doing you a favour when they ask if they want you to save your card details for next time.
Sure it smooths out and speeds up your checkout time, but that can be a problem.
You've got less time to consider your purchase and can buy stuff without potentially giving it enough thought.
Instead, remove your card details and make yourself hunt down your full card details before you complete the purchase.
Just block it
If you think you'll be far too seduced by the "deals" and might have a sneak, use a website blocking tool to remove your temptation.
Sites like Cold Turkey locks websites, apps, games, and even the entire internet so that you can be more productive (or just not spend money). You can either set it up with a password unlock or a timed countdown.
Unsubscribe
Head to your inbox and unsubscribe from marketing emails.
They may have been helpful when you first signed up, but all they do is tempt you back to click and shop.
You could always list the ones you really like and join back after the bad deals have gone away.
Have a detox day
You know BF is coming (and will likely last for the whole weekend, so why not have a day offline?
This way, you can easily avoid the hype from retailers trying to sell you every bad deal they can find.
If you are shopping, how to avoid the bad…
Perhaps you do really want to shop over the Black Friday shopping season. And that's ok too.
Just be cautious and follow a few of these tips.
Check current prices
Before you hit any buttons at the checkout, search online for the same item at other stores.
Google's shopping tab will show you other prices around the internet (other search engines are available).
Check past prices
Although the prices today might seem low, that doesn't mean you're getting a deal.
As we've already seen from Which? research – 98% of deals last Black Friday weren't going to save you anymore.
Using the CamelCamelCamel tool, you can spot price differences over time. As a bit of a money nerd, I think it's cool, and you likely will, too, when you have a play with it!
Be wary of "was" price
It was £50, now just £25. It sounds like a half-price bargain! However, they only needed to sell at that tighter price for a few days before bringing it down.
Again, this is where Camelx3 comes in handy.
How much for postage?
Remember to factor in the postage price as well as the price of your item.
Some sites can add hefty costs, which you might not realise until the checkout.
Set a budget
If you are planning to make a specific purchase or just fancy some "retail therapy", make sure you set a maximum budget.
Perhaps see if your bank has separate pots you can spend from. This will help you know that you must stop when the money is gone.
Most of the best online banking apps have this feature.
Avoid scams
If you find a site with super-low prices, it could be that the site is fake. Check that the site is secure, they have a return address, and they aren't dubious about how you can make a payment.
The average online loss from scams is around £1,000 per person, according to figures from the National Fraud Intelligence Bureau.
If you're unsure, ask someone in the Skint Dad Community Group who'll help you to spot the signs of a scam or fake site.
And if you think you've been a victim of fraud, contact your bank immediately and report it to action Fraud at actionfraud.police.uk.
Use the store's price promise
Some stores offer a price promise that if you find the same product cheaper elsewhere, they'll refund you the difference.
Each has individual terms (some are before you shop, others are up to a certain number of days), so take a look before you shop and keep an eye out afterwards.
With a store like Currys, they also price-match discount codes!
Get money off or back
Cashback, discount codes, and/or both.
Have a quick look at Quidco or Topcashask (or one of the other cashback sites) to get your money back on your purchase.
Double it up with Airtime Rewards, and you'll guarantee to save more.
Keep your receipt
If you're shopping online, it's easier, but for any high street spends, make sure you keep a tight hold of your receipt.
Not only do you want it to earn money scanning receipts, but you won't lose out if you need to return it.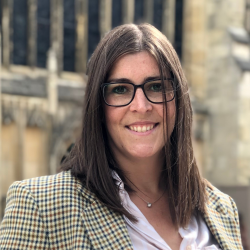 Latest posts by Naomi Willis
(see all)