If you're overspending each month, you need to look at your household budget. Here are some tips to get your budget in check and ideas to help you stick to them.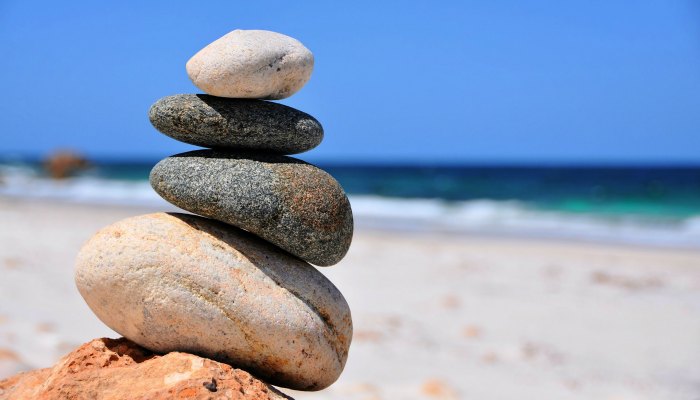 £10 BONUS OFFER: Earn easy cash by watching videos, playing games, and entering surveys.

Get a £10 sign up bonus when you join today.

Join Swagbucks here >>
Putting together a household budget and then trying to stick to it is no easy task.
You can spend countless hours scribbling on bits of paper, playing around with figures, and trying to work out what goes in and out of your account.
Then, all that hard work comes undone when your budget slips the following month.
I've been there. I've done it. I've created a budget, and by the end of the month, it's all blown to smithereens.
I've spent countless nights creating spreadsheets, with fancy colour coordination, or jotting the information on a large sheet of paper so I couldn't miss it but still, I messed up.
It's taken me more than a few attempts, but I finally did it. I managed to work out a household budget that we have stuck to, and that works.
It's because of this I am paying off debt every month without over-stretching myself and I'm sticking to it because it's not unrealistic and not unworkable.
What follows are my top 10 tips that will help you create, manage and stick to a household budget and will allow you to take control and not feel overburdened with impossible goals.
Get organised, and don't use guesswork
You need to make sure that you've actually got everything on your budget.
You can't forget the little things here and there, as they'll soon add up and throw you off by the end of the month.
Don't just use your memory and make guesses on how much you spend, as you may find yourself forgetting things.
It's best to get a few months' worth of bank statements (as you may have quarterly payments that don't show month to month) and grab your utility bills, have a good look through and make a note of everything.
If you draw out cash, think about where the cash goes and make a note of that expenditure, too, as it all adds up.
Be realistic, and don't over-do it
You really need to put everything down that you spend out on.
If you have the occasional caramel macchiato with an extra drizzle of caramel once a week, then put it down.
There is no point lying on your budget. You'll only be lying to yourself and messing up your chances of being able to stick to it.
You don't necessarily need to be cutting little things out to make your budget shine.
It's best to see at first what is there, and you can always go back and see if you need to reconsider some of your monthly purchases.
Plan in for what average household bills are, if this is the first time doing a budget.
Keep it simple, and don't confuse yourself
Just because everyone is using a computer to do everything nowadays does not mean it's the best way to do things.
There are loads of free templates to help you put together a household budget that can be downloaded to a spreadsheet, or you can track it with tools online.
However, if all that bamboozles you, then do it the old-fashioned way.
Grab a pen, a piece of paper and a calculator and do it by hand.
It makes no difference whichever way the details of your household budget are recorded, just so long as you can understand it.
The simpler and more self-explanatory you make the household budget, the more likely you are to stick to it.
Round it up, and don't lose a penny
If you are paying out £35.12 for a monthly bill, round it up to £36 on your budget.
Not only will it make adding the figures up simpler, but it will also mean extra cash left over in your account at the end of the month.
Even if it's only a few pence, once you've done it to all your payments, you'll find it soon adds up.
For your incoming, just do the opposite and round the pennies down.
At the end of the month, you'll then find a few extra pounds left over as extra money saved!
Give yourself some breathing space, and don't fret
Put a buffer in your budget each month for unexpected costs and to allow yourself little purchases.
For instance, add on 10% for your normal food shopping bill, and, although you may have written the list for the supermarket and be sticking to it, you could allow yourself that pack of sweets that have your name on them.
If you have a little money extra then you can always buy a little something, knowing that it won't break the bank or affect the household budget.
Adding a little buffer will ensure that, if something does come up, you won't be having to find money from thin air.
Set yourself limits, and don't go overboard
Once you've worked out what is needed for non-direct debits and standing orders, draw the cash out of your account and split the money equally into envelopes, one for each week of the month.
Having a debit card to hand, allowing you to spend as much as you want, can be very tempting and you can very easily overspend.
If you have the money for the week as cash, you'll have to be careful to stick to it and make the money last.
Related posts:
Reward yourself, and don't feel guilty for doing so
It can be a hard slog sticking to something so tightly if you're not used to it so you must reward yourself.
It doesn't necessarily have to be monthly, but it always helps to know that you'll get a little pat on the back after reaching your goal, and it'll keep you going to achieve more.
If you don't have a reward you may start to feel that you're doing it for nothing as you're not seeing the benefits of what you're doing – you can't spend your savings or your debts (although going down) are still there.
So treat yourself to a big bar of chocolate, or a trip to the cinema, or whatever takes your fancy (just as long as it's not too big a splurge).
And, after you've been spending, keep those receipts and use them on the Zipzero app to pay your household bills.
Went wrong? Don't throw in the towel
If you have overspent on your budget as there was an emergency expenditure, or you just caved at the end of a rubbish day, please don't throw in the towel.
Reassess what happened. Look back and work out if the household budget is too tight and you're not giving yourself enough breathing space to manage.
Dust yourself off, learn from what went wrong and try again. You WILL do it – I did, so can you!
Stick to the household budget, and don't get tempted
Saying you will stick to the household budget is sometimes easier said than done.
Especially after a hard day when the last thing you want to do is cook a family meal, or the idea of popping to the shop for a few beers or a bottle of wine sounds like a good idea.
In the US, they have home warranties that cover some or all the appliances in your house and around it.
That's also a great way to cut the expenses on repairs and energy. But what everyone can do, in any part of the world, is simply decide not to buy an appliance that is going to be tucked away and not used often.
The best thing to do is to remember why you've set your budget, whether it was to track your finances better, save for a car or a trip, put cash towards emergency savings, or pay off debt.
Remember that if you spend outside of your budget, then you'll be that little further away from reaching your goal.
Adapt your habits, don't cut them out
If you cut everything out of your life and stop doing what you're used to, you may find it too easy to give up. You could start to feel resentment that you're missing out on your old lifestyle.
If you like a night out with your friends or the odd takeaway, don't cut them out of your life completely, just change your habits.
Why not opt for a night in with your mates, which can work out a lot cheaper than the prices in a pub?
Or why not cut the prices of a takeaway by cooking at home yourself (have you heard of my fakeaways)?
Why not share what you're doing with your friends and family and challenge them to do the same?
A bit of healthy competition didn't hurt anyone and if they're cutting back too, it may be easier to have someone to turn to for support.
What are your tips that will help our readers stick to their household budget?

---
:: Come and join thousands of other savvy shoppers in the Skint Dad Facebook community to find out tips and tricks to save money on everything.
Enjoy this post? Why not also sign up to receive our newsletter.
We send out all the best money saving news and tips from the site and as an added
bonus you'll get an exclusive £16 cashback from Quidco (new members only)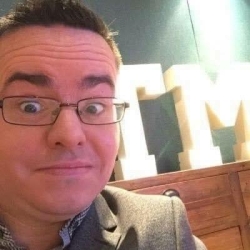 Latest posts by Ricky Willis
(see all)