Money saving challenges are a great way to focus towards a goal and give your savings a boost.
There are loads of money saving tips and challenges around – from the 1p challenge to £1k in one year savings challenge.
But, the 100 Envelope Challenge is getting a lot of attention right now amongst the money saving community. Particuarly as it took off on TikTok and many people have started to question if it's worth starting.
It's fun and easy to do and could be a great way to save a high amount of money.
What is the 100 Envelope Challenge?
The 100 Envelope Challenge involves numbering envelopes 1 – 100 and then stuffing those envelopes with the corresponding amount in cash. If you pull envelope number 11, 38 or 75 – you need to stuff that cash inside (so £11, £38 and £75).
It's a big goal to have but imagine how great you'll feel when you hit your target.
How much can I save?
The 100 envelope challenge aims to help you save £5,050 in a year. This is around £420 per month.
If this isn't for you can alter the challenge or adjust the time period.
The idea of any money saving challenge is to have fun, keep yourself motivated and hit your target.
How do I start the 100 envelope challenge?
Work out if it is realistic to save that amount of money. Where can you cut back? Can you take packed lunches to work, or cycle rather than drive.
Perhaps you can focus on a side hustle to bring in a few bob each week.
Start by checking if you realistically think you can save £5,050 in a year. When you break it down, saving £5,050 works out at saving just over £13 per day.
An easy way to save money is to cut out bad spending habits. Cut out daily coffee takeouts, beauty treatments and impulse shopping.
How does the 100 Envelope Challenge work?
Use 100 numbered envelopes (numbered 1 – 100) and save the amount on the corresponding envelope.
The challenge is to pick two envelopes each week and try to find that money to save. You might pick envelopes 15 and 82, or 44 and 12.
Some savers draw the envelope at the beginning of the week and challenge themselves to find some extra pounds in the week.
You can buy colouring books (not envelopes) on Amazon (or grab a free printable to track what you're doing below).
In terms of the envelopes themselves, you can pick them up cheaply enough on Amazon or head to your nearest pound store.
Cash or digital savings?
You can do this challenge using cash in physical envelopes or digitally.
Cash can suit some people better. Or you can set up a digital bank account such as Chip or Monzo and transfer your envelope money to that account.
Print off a tracker at home to mark off how much you have saved.
Tips for completing the 100 Envelope Challenge UK
Split the envelopes into two piles – high and low amounts, so you take one envelope from each pile.
Choosing envelope 85 and 76 might a bit too ambitions in one week!
Choose the the envelopes at random or specifically – if you have just got paid try a higher number and put that amount away.
Make the money saving challenge fun – if you skip a takeaway or cut down on your petrol use, use that money to pop into one of your envelopes.
Increase your income
Do some extra side hustles, sell unwanted clothes or take part in online paid market research and focus groups to increase your income.
Take a good look at your household budget and realistically see if you can make any savings. Cancel subscriptions, or do your own hair at home to save some money.
Keep track of your progress
Keep that motivation going – if you are struggling then seeing how far you've come can be a real boost. Saving money can be fun.
Use a check list and tick off each amount you manage to save.
Here's a free printable so you can track your progress.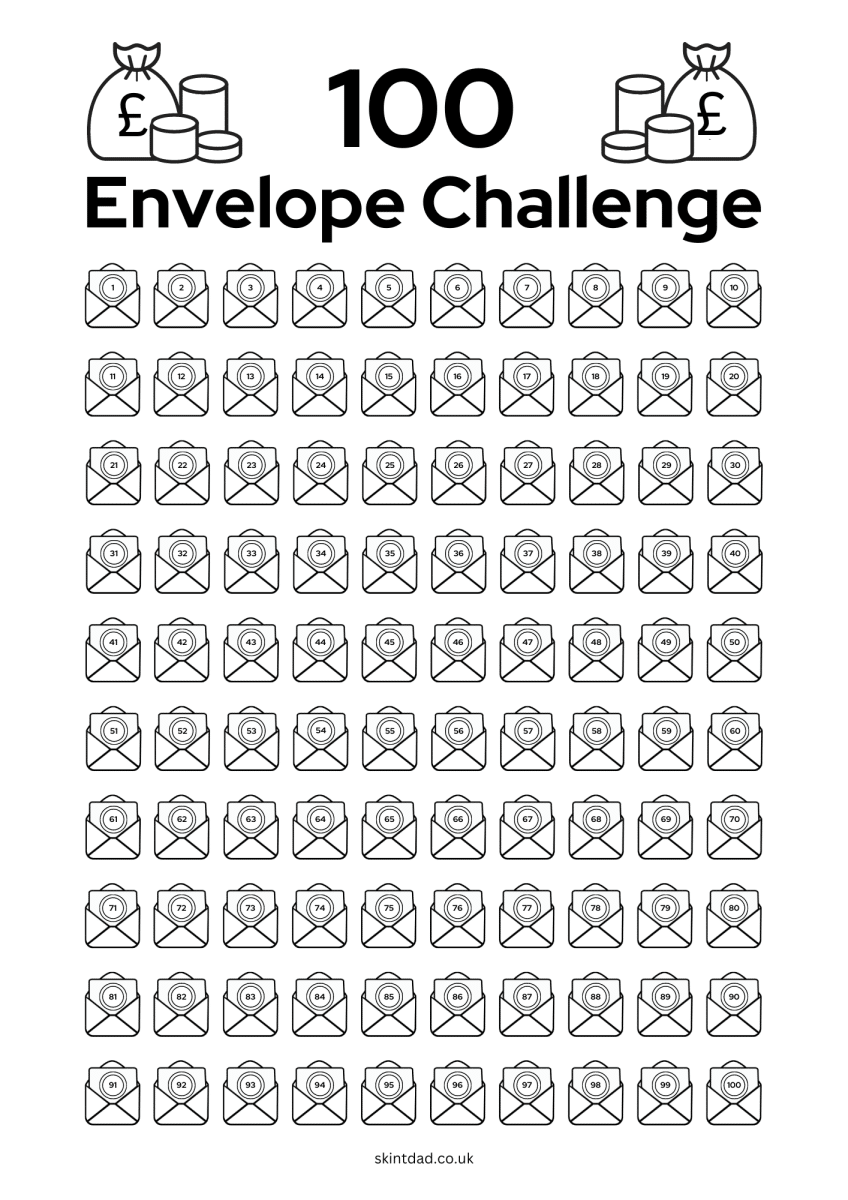 £10 BONUS OFFER: Earn easy cash by watching videos, playing games, and entering surveys.

Get a £10 sign up bonus when you join today.

Join Swagbucks here >>
Too much? Try the 50 Envelope Challenge
If you don't think you can afford to save this amount, another money saving hack is to complete the 50 envelope challenge.
Simply cut the challenge in half – using 50 envelopes and label them from 1 – 50 and open just one a week, and place the corresponding amount in there.
With the 50 Envelope Challenge you will still save a massive £1,275 in just under a year!
Or, slim down more and try the 25 envelope savings challenge.
Or, save £2 coins, or pop all your 50p's in a jar.
Why not give this a go – you might be surprised at how much you can save.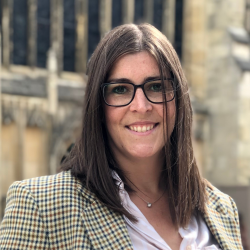 Latest posts by Naomi Willis
(see all)