Royal Mail is phasing out 1st or 2nd class stamps, and they'll be unusable, and they're replacing them with "Definitive" barcoded stamps.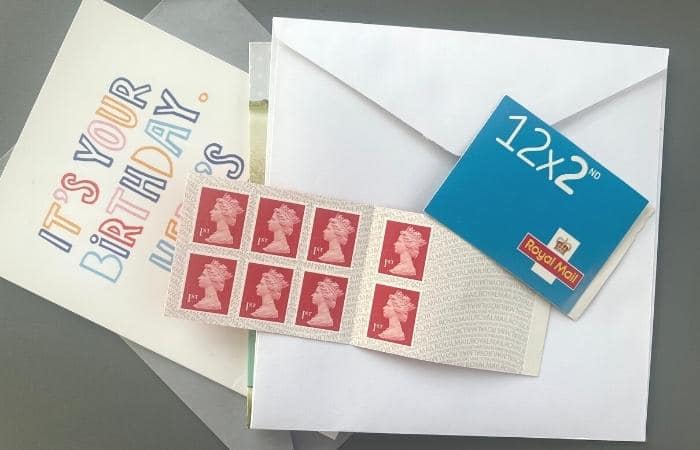 £10 BONUS OFFER: Earn easy cash by watching videos, playing games, and entering surveys.

Get a £10 sign up bonus when you join today.

Join Swagbucks here >>
The stamps we use haven't changed much since they were first introduced in June 1968.
However, due to "operational efficiencies" and digitalisation, the 1st and 2nd class stamps and Christmas stamps are being phased out.
You've got until 31 January 2023 to dig out your old stamps and get posting some letters!
Watch out: the cost of stamps is increasing from April 2022 by 12%, having increased steadily for the last few years.
Phasing out of 1st/2nd class stamps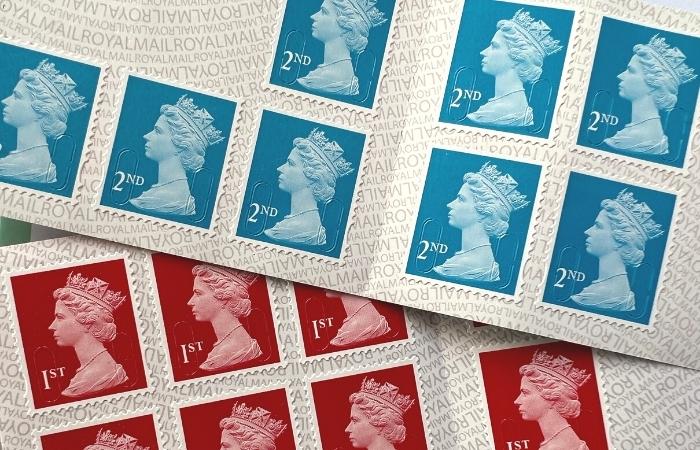 Know as "everyday' stamps, any stamp that doesn't have a barcode is being phased out.
After 31 January 2023, you will not be able to use the stamps and will need a new barcoded stamp.
This will apply to any 1st and 2nd class stamps and Christmas-themed stamps.
Royal Mail is encouraging people to use their stamps before they are obsolete. However, they are offering to exchange them.
If you use stamps from February 2023, you will need to pay a surcharge (or the receiver will).
The stamps have no value after this date, so it's like sending a letter with no stamp at all.
This change isn't impacting commemorative or special issue stamps that are printed as a one-off.
"Swap Out" scheme
I have a LOT of stamps!
As prices go up each year, I got load ages back as a way to save money and beat inflation.
If you, like me, don't think you'll be able to use your original everyday stamps before they are phased out, you do have another option where you won't lose out.
Royal Mail is introducing a "Swap Out" scheme so you can send back your classic stamps and replace them with new ones.
This is a free scheme that will open on 31 March 2022.
I'm not sure at this stage how long the Swap Out scheme will run for.
When the Royal Mint phased out the old £1 coins, some £170 million were still not traded in a year after they were demonetised.
Some banks may still accept them, so, at a guess, the stamp exchange scheme may run for some time after the old stamps become "demonetised".
To exchange the stamps you'd need to send any unused ones to a Freepost address with a form.
Forms will be available from local Customer Service Points, the Royal Mail website and their Customer Experience team.
You won't be able to get a "Swap Out" form from the Post Office, though.
More details on "Swap Out" will be announced soon.
Or perhaps you could keep a few as they might enter the ranks of rare stamps in the future.
New barcoded stamps
Following a national trial with barcoded stamps, Royal Mail has fully rolled out the new stamps.
It's part of a modernisation drive, and each of the stamps will have a "digital twin" connected via the Royal Mail app.
If you've not seen them yet, here is an example of a new barcoded 1st class stamp.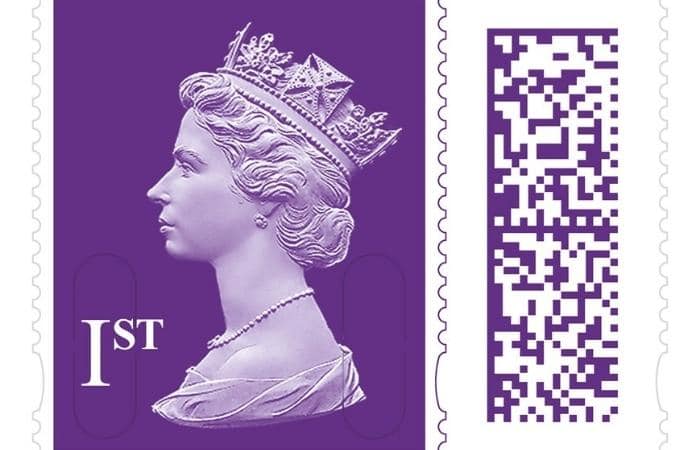 The barcode on the new stamps will match the colour of the stamp and have perforated lines.
You can also watch a video if you scan the stamps on the Royal Mail app if you use it…
Will this impact you?
How many stamps do you have at home, saved for a rainy day or to beat the annual price hikes?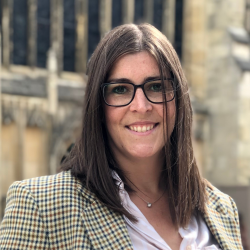 Latest posts by Naomi Willis
(see all)