It's easy to share your own thoughts and ideas to help out people in debt. Unfortunately, some tips just aren't useful and can do more damage than good.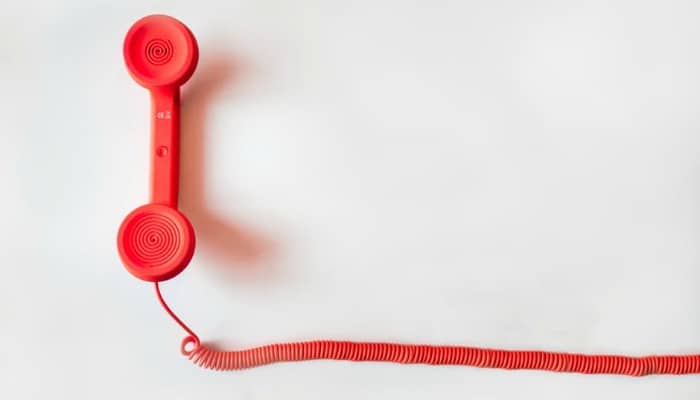 £10 BONUS OFFER: Earn easy cash by watching videos, playing games, and entering surveys.

Get a £10 sign up bonus when you join today.

Join Swagbucks here >>
Whether you got in to money trouble through a job loss or even if you maxed your credit card out through frivolous spending, being in debt feels rubbish.
No matter how you got into the position you are in the cycle of trying to get out of it.
When you're in a financial pickle you may well talk to family or friends. They may seem to be well-wishers but sometimes their advice is not that great.
I have been given much advice over the years. I have also heard some real corkers of debt tips that really shouldn't have been given.
If you're in debt and people are talking to you about how to help, then be aware of some things people may say and be cautious about following their suggestions.
If you are debt free or have never been in debt, then you may not know or have forgotten what it's really like. So, if you are looking to speak to someone about money then just make sure you don't say things like…..
1. Don't get in debt in the first place
Erm, well yes!
This is such an obvious statement and one I've questioned myself over many times. As I'm guessing have other people who are in debt.
The thing is, it's too late to look back and change the past.
Anyone in debt needs to stop wishing they could change prior mistakes and, instead, find ways to clear money owed in a way they can manage.
Yes, it's great to use lessons of the past so mistakes don't happen again, but just telling someone that "you shouldn't have done it" is neither helpful or practical.
2. If you ignore it, it goes away
This could possibly be one of the worst things to tell someone in debt.
Burying your head in the sand will not make the problem go away. It will actually make things worse.
Ignoring debt will see things escalate in terms of the amount of money you owe. Late payment charges and more interest will be applied.
Leaving things even longer will mean the creditor may pass your case to a solicitor to debt management company. They could add even more charges and pursue a CCJ against you. This is, again, costs more and will really impact on your credit file.
Dealing with debt head on, while may be scary at first, will be a sure fire way to make sure it goes away properly.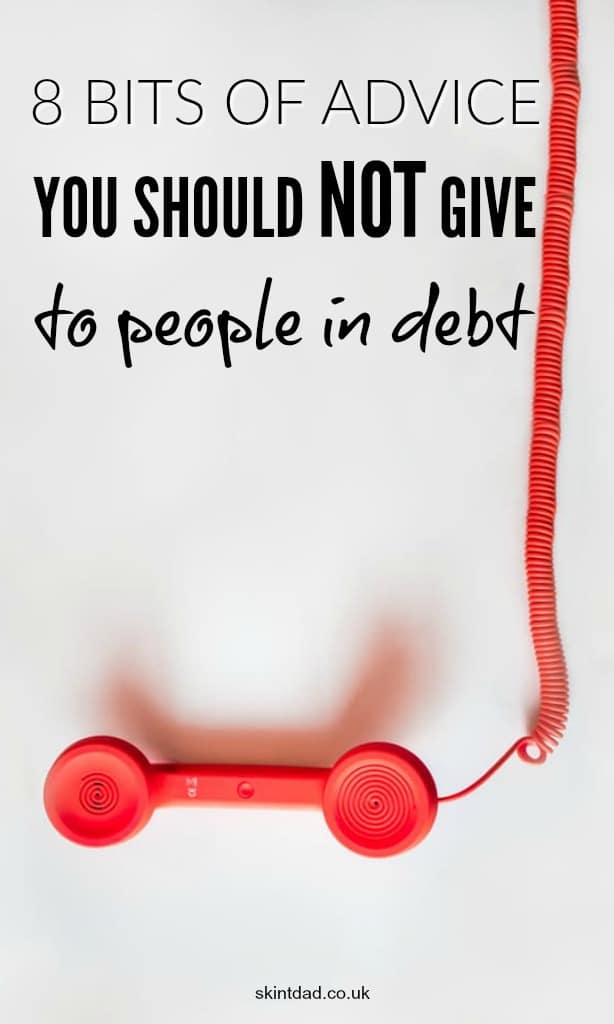 3. Use a quick fix
It's an old saying, but I will say it anyway.
If it sounds to good to be true then it probably is.
Anyone promising that they can write off all your debt in a matter of minutes or you can use loop holes to get out of debt is not giving you all the truths.
In truth, the money you owe will need to be paid back, it will take a lot of time, and there isn't a way to magic it all away.
4. Get in more debt to pay off your old debt
If you have debt that you have not managed properly then the likelihood is that you can't take our new credit.
The idea of putting all your debts into one payment may make things easier to manage, but you are entering another credit agreement that may have an even higher interest rate. This may taken even longer to pay off.
Unless you have a good hold of your debts, this is not a good option to look at.
5. You don't need advice
Yeah, cause we are all geniuses at dealing with finances alone – but then the debt wouldn't have been there in the first place!
While it's easy to think it's your mess so you can clear it up, there are many organisations who can give you free, impartial, confidential and sound advice to sort your situation out.
You don't need to do everything they suggest or even follow them to the letter, but getting some plans of action from debt experts is a brilliant place to start.
When we started out debt battle years ago, we were told it would be better to go bankrupt. This was not something we wanted to do. Even though it would take longer, we wanted to clear the money we owed. While we didn't take their first suggestion, there were lots of other debt advice we took that has been invaluable.
6. Go on, buy it, it won't hurt
Famous last words!
Peer pressure can be one of the reasons people get in debt in the first place.
"Just put it on your credit card" is a term very easily said, very easily done, but very hard to come back from. Revolving credit and the interest rates can trap people in a cycle of debt.
Problem is that the person being told to buy on credit may not have said they're in debt in the first place, so it can be difficult.
More self control is needed and online tools can be used to help stop impulse buying.
7. Use that fella from the telly
That "fella" on the TV or in a magazine may suggest he can give you debt advice, but he wants you to pay for it.
While the advice you get may be legitimate, in part, the debt company he works for may not be telling you everything. They will be profiting from the actions you take with them.
Debt management plans you set up with a private company have admin fees added on. This will mean you have to pay back your debt, plus a fee to the company.
There are a wide variety of things that can be done to clear debt. The best place to start when you need to talk to someone is a free debt charity. They will give free impartial advice and won't even ask you to pay. Plus, if you set up a plan with a charity, you will get the debt cleared sooner.
8. Borrow some money off my mate
Borrowing money off a mate may end up being quite a bad move. First off, who is this mate? Are they willing to lend money interest free? Or could this person actually be slightly dodgy and be a loan shark?
Borrowing money in an informal way comes with all sorts of other problems. While it may make one debt disappear, you are left with another shadow that lives on your doorstep.
Have you been given any other gems of information? Please do share them in the comments below.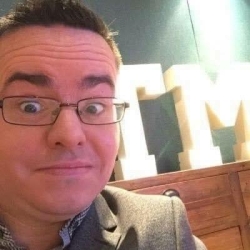 Latest posts by Ricky Willis
(see all)