The acquisition between Amazon and Whole Foods Market has now officially gone through. What does this mean for food shoppers in the UK?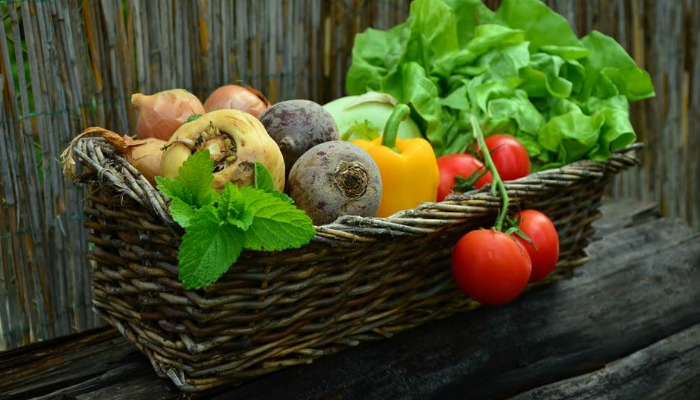 £10 BONUS OFFER: Earn easy cash by watching videos, playing games, and entering surveys.

Get a £10 sign up bonus when you join today.

Join Swagbucks here >>
Amazon has been slowly pushing itself into the food market and squaring up to the big supermarkets by offering popular services like Amazon Pantry. To be honest, their prices are very competitive too, and supermarkets are surely going to be feeling the pinch!
Then, a few months back, it was announced that Amazon had gone into talks with Whole Foods Market in the US to take them over.
This acquisition has now gone through and Amazon and Whole Foods Market are now officially part of one big happy company!
What does the acquisition mean?
In the UK, from a day to day to day point of view, it won't affect the majority of us. However, there are a few Whole Food Market stores in England, so anyone who shops there would start seeing a difference immediately.
From now, Whole Foods Market has dropped its prices on a selection of their best-selling staples. There will likely be more prices drops coming up too.
The lower prices are on: Whole Trade bananas, organic avocados, organic eggs, organic responsibly-farmed salmon, organic baby kale and baby lettuce, animal-welfare-rated minced beef, organic Gala apples, free-range rotisserie chicken, organic whole milk, organic butter and much more.
Who is Whole Foods Market?
Whole Foods Market was founded in Texas back in 1978. They offer high-quality, natural and organic food affordable for everyone.
Their stores stock natural and organic foods. They don't stock things with artificial flavours, colours, sweeteners, preservatives or trans fats and try to have minimal packaging.
They also stock non-food items such as cleaning agents, paper products, even charcoal briquettes. These items are, where possible, are made with ingredients that are eco-friendly.
Whole Foods Market UK
Whole Foods Market currently has nine shops across the UK, including seven stores in London, one in Cheltenham and one in Glasgow.
Their Kensington store has a 'COOK' section. Here, you're able to scoop as much or as little of cupboard store ingredients you want into self serve bags.
This actually sounds like a great idea. I think it's a bit like Pick and Mix for adults!
While store cupboard foods generally have a long best before dates so won't "go off", buying a bit bag of grains if you only need it for one recipe can still be a waste.
Their "COOK" section includes popcorn, rice, pulses, dried fruit, grains, breakfast cereals, coffee, nuts and seeds.
Whole Foods Market in the future?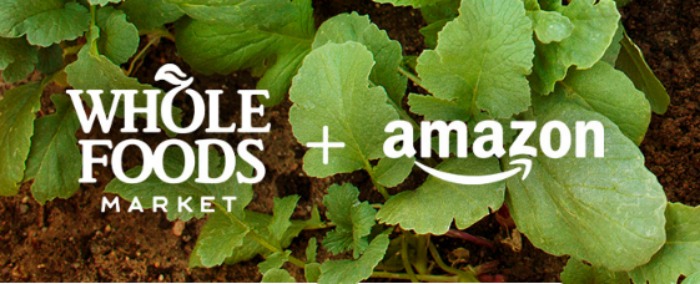 Well, we have seen straight away that Amazon have reduced prices on a wide range of their whole foods. I think this will just be one of the first steps.
It will be likely that their product ranges will expand, with stores in the US now already selling Amazon Echos!
There may well be a reward programme launched, with special offers available to people who have Amazon Prime (use this tip to get mega cheap membership!)
Amazon made an agreement with Morrisons last year and they have been selling a range of groceries via Amazon for some time. Perhaps will also see more whole foods being sold on Amazon too via AmazonFresh, Amazon Pantry and Prime Now.
In the future, Amazon Lockers are going to be added to selected Whole Foods Market stores. This will allow you to buy something as usual from Amazon and have it shipped to your local Whole Foods Market store. You can then pick it up when you do your food shop (and even use it to return any items you need to).
This makes me wonder if they will also expand the number of stores they have open in the UK as well – but only time will really tell.
Will it impact us – the consumers?
From my point of view, when it comes to buying food, we are very conscious about our food budget. We go for cheap products, rather than looking at where they've come from. Now I know this isn't great in terms of how things have been treated, but the costs really do have an impact.
While a few pennies here and there on one item may not be loads, when you make the same changes to all foods, it really makes the shopping basket a lot more expensive overall. These costs add up over the course of a month to stretch the food budget way too far.
However, if Amazon is going to push the prices down, then eating whole foods will become more possible for budget-stretched families.
Big UK supermarkets will also be taking notice. They will have more competition and will likely change product lines and make their foods prices more competitive.
I just hope that smaller, independent, family-run stores are able to keep up with the battles of these huge companies.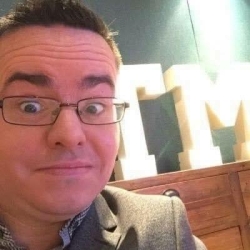 Latest posts by Ricky Willis
(see all)