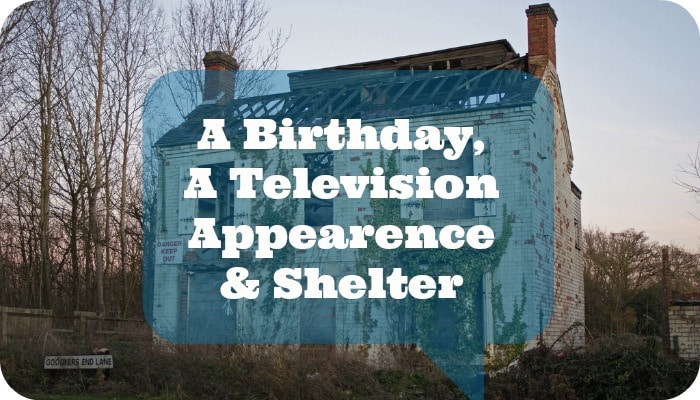 £10 BONUS OFFER: Earn easy cash by watching videos, playing games, and entering surveys.

Get a £10 sign up bonus when you join today.

Join Swagbucks here >>
This time last year, I decided to start a blog. Something to fill my evenings with thoughts about my girls, being a stay at home dad and what we got up to on a small budget.
Now, today, it's the Skint Dad 1st blog-iversary – happy birthday me!!
However, it's not all smiles! Last year I was in a dark place. We had been hiding things, not talking to each other and generally burying our heads in the sand. We were in debt and we were doing nothing about it. Each month we struggled, paying the minimum payments, over indulging and thinking everything would be OK. Well, it wasn't! It wasn't at all. We truly hit rock bottom.
A year on, with a different mind set, we have started to turn things around. We've cut down the costs of our utility bills, over halved our spend on food and are making regular payments to our creditors to clear our debts. There is still a long way to go to be debt free but we are starting to see light at the end of the tunnel.
Instead of the debt controlling us, we have taken control of the debt.
We are living, cutting back, without living without!
It just so happens, that the blog-iversary also coincided with an appearance on ITV's This Morning show today.
I was invited onto the show to discuss new research that was released today by Shelter. Their latest research, which is a topic very close to my heart, shows that 1 in 3 working parents are cutting back on food to pay for their homes – that's 3 million working parents in this country and, in my opinion, even one is too many!
Just because we have things under control, that doesn't mean we are in the clear. We are still tight with the food we buy, we make pretty much all of our meals from scratch and buy the cheapest ingredients, shopping around to get the cheapest bargains.
In the past, we have skipped meals so the children can eat which, unfortunately, didn't make us shocked to see that the YouGov poll found that 1 in 10 working families have done the same.
Rent and mortgage costs are high and, with cost of living increases and no rise in salaries, a small change in circumstances could spiral the problem out of more control and, with no safety net, people could become homeless.
These figures are not just statistics, they are people. They are me, they may be you. These people have names and may live next door to you. They may be families of our children's school friends. This problem is real and it is happening in our streets, in our country.
More and more people are living and trying to survive on the breadline. This is wrong and should STOP!
If you need advice or assistance about any housing issues, contact Shelter for free, independent advice. Visit www.shelter.org.uk/advice or call their helpline on 0808 800 4444.
If you want to have a peek at my appearance on the This Morning Show, have a look here.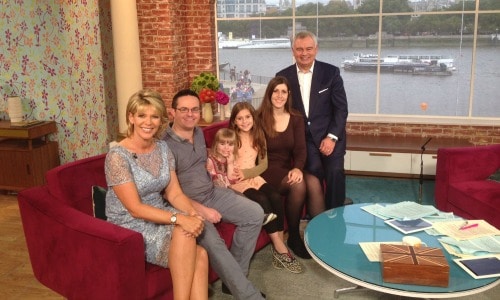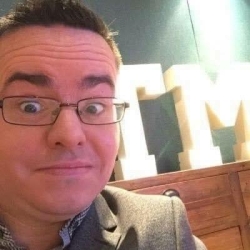 Latest posts by Ricky Willis
(see all)