Find out all the latest Caffè Nero offers, deals and promotions, including free coffee and 25% off your bill 7 days a week.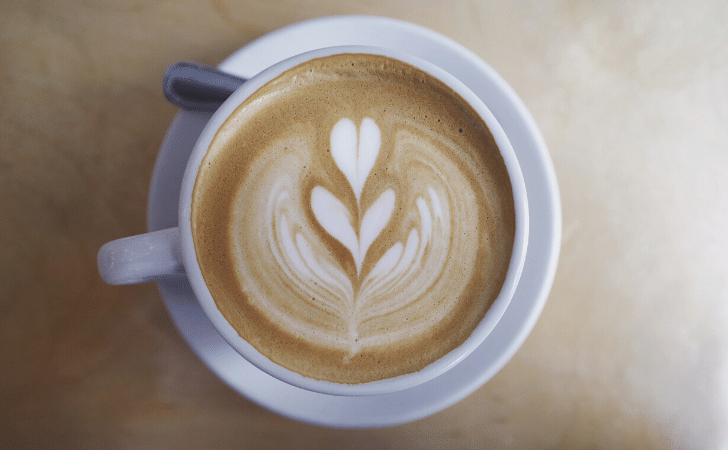 £10 BONUS OFFER: Earn easy cash by watching videos, playing games, and entering surveys.

Get a £10 sign up bonus when you join today.

Join Swagbucks here >>
Caffe Nero offers
Why pay full price when you can get a deal?
With these tea and coffee offers at Caffè Nero, you can get money off your daily caffeine hit and even nab free drinks.
They are easy to do, and some can be used seven days a week.
Take a look at some of the best ways to save money at Caffè Nero.
Free coffee with Nectar points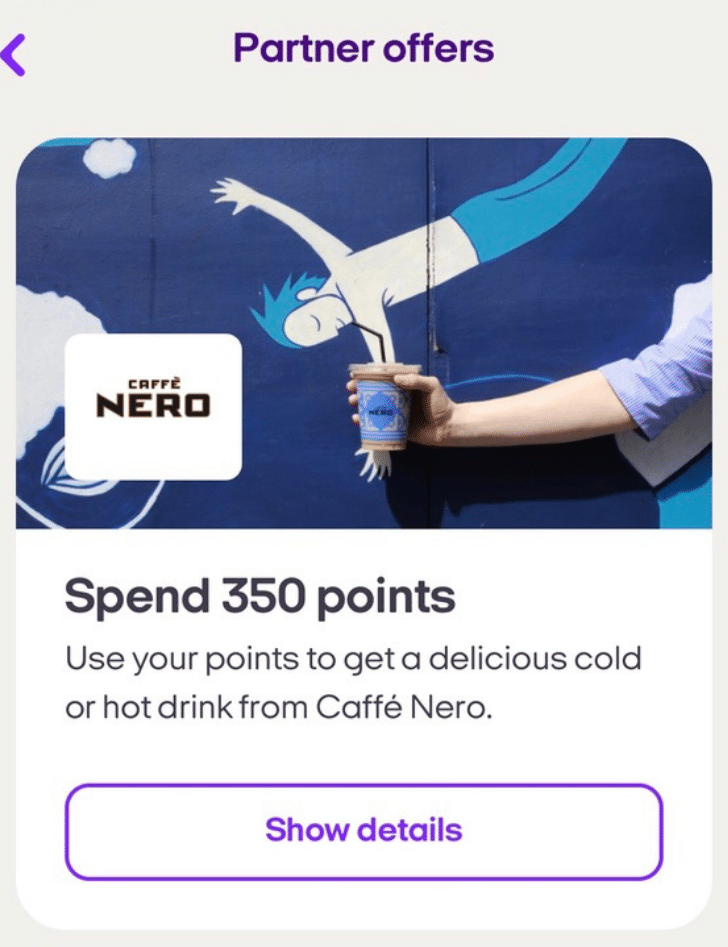 Using the Sainsbury's Nectar loyalty programme, you use can your saved points to get a free coffee or iced drink.
You need to have the Nectar app downloaded and save the offer on the app before you get to the till.
Swapping 350 Nectar points gets you any sized hot drink at no cost.
Scan the saved QR code from the app and walk out (or drink in) without paying.
25% off every day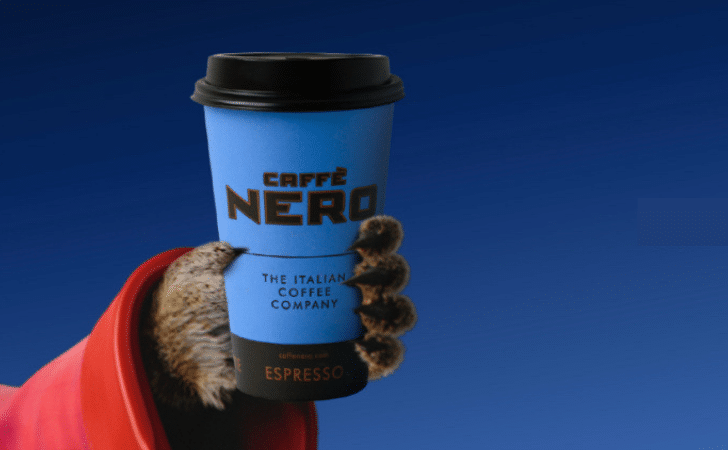 As a Meerkat member, you can guarantee 25% off any barista-made drink as well as any fresh pastries seven days a week.
You do need to buy a qualifying insurance product to access Meerkat Movies and Meals. However, there is a Meerkat hack to get a whole year's access for just £1!
As well as cheap coffee at Nero, you get 2 for 1 on a whole host of restaurant meals and 2 for 1 on cinema tickets, so it pays for itself after just one use!
There is no limit to how many people you buy food and drinks for, although you can only use the discount twice a day.
Open the Meerkat app, click on the Nero image, and select "Get Discount Code" to get the offer. Scan the QR code at the till, and your discount will automatically apply.
In terms of Caffe Nero offers, you can get cheaper:
Drinks: Americano, Espresso, Latte, Cappuccino, Flat White, Cortado, Mocha, Hot Chocolate, Tea, Iced Americano, Iced Latte, Iced Cappuccino, Milkshakes, Frappes, Fruit Boosters, Iced Lemonades, Frappe Crèmes, Espresso Tonic, Iced Flat White, Hot Chocolate Milano, White Chocolate Mocha, Caramellate, Chai Latte.
Pastries: Almond Croissant, All-Butter Croissant, Apricot Croissant, Chocolate Twist, Cinnamon Swirl, Pain Au Chocolat, Pain Au Raisin, Vegan Raspberry Croissant.
Get free Caffè Nero gift cards
Why pay when you can get them for free?!
Using survey sites like Swagbucks, you can use your earnings to cash out with Caffe Nero gift cards as well as gift cards with loads of other retailers.
Plus, when you sign up for a free Swagbucks account here, you can earn a £10 bonus!
Check out our Swagbucks review so you can see how quickly you can earn money for free.
Free coffee with their loyalty card
Pick up a Caffè Nero loyalty card the next time you grab a hot drink and get it stamped.
Each time you order a coffee, iced drink, hot chocolate or tea, the barista will stamp each cup on the card.
When you've collected nine stamps, your next handmade drink is free.
It's just a small paper card so hold onto it well.
Free coffee from the Caffè Nero app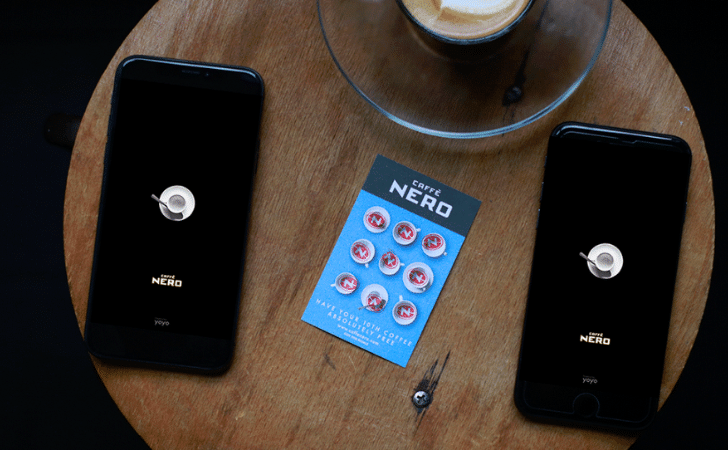 Instead of holding onto a paper loyalty card, download the Caffè Nero app.
In a similar way to the physical loyalty card, you can use the app to collect digital stamps each time you buy a handmade drink from the bar.
Bring a reusable cup for your drink, and you'll bag an extra stamp. That way, you can get a free coffee in half the time. If you wanted, you could even use a Starbucks reusable cup lol.
If you have started collecting on a card, you can ask in store to upload any collected stamps to the app.
From time to time, they can also reward extra stamps via the app if they are running promotions on other products.
You don't need to add any payment methods or use the app to order to get the reward stamps. You can just use the app to collect stamps only.
Then, as soon as you've collected 9 stamps, you get your next drink for free.
You won't be able to double up and collect stamps on both the app and card to score double free coffees, though.
Also, if you are getting a free coffee from redeeming a voucher or other offer, you cannot usually get a stamp.
Cheap "magic bag" of food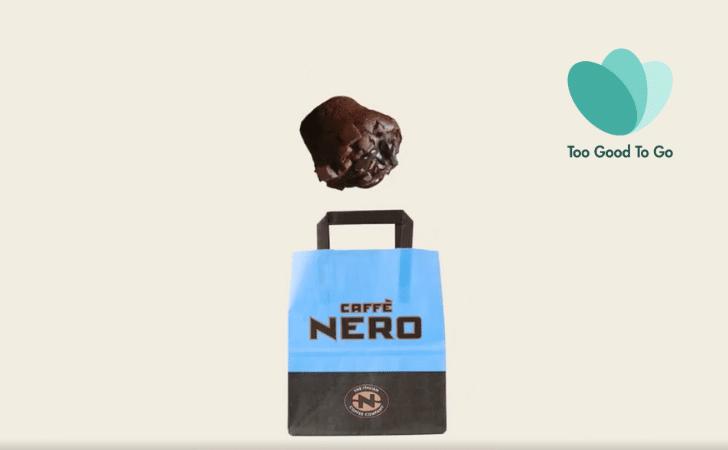 With the Too Good To Go app, you can pre-order a "magic bag" of food from Nero that is near to its best before/use by date.
What you get in the bag changes every time as it all depends on what is left over from one day to the next.
However, this could mean you get any selection of pastires, sandwiches, cookies, salads, toasties etc.
You need to buy the magic bag through the Too Good To Go app for £3.09, and you get £10+ worth of food.
Blue Light cards
As a Blue Light member, you can get discounts at loads of different retailers, service providers, restaurants and cafes.
Take a look at all the different Blue Light Card discounts, including Nero.
Get cashback
With Airtime Rewards, you get cashback on your everyday spending.
As the cashback adds up, you can use it to get money off your phone bill. It's such a simple concept and works!
Obviously, Nero is listed as a place you can get cashback in store – but there are so many more places!
Discounted and free drinks – get a job
If you love the barista life that much, why not get paid to make coffee?
On top of a regular pay packet, you also get some hefty perks!
While you're on shift, you get a whopping 65% off drinks and food and 75% off any bottles drinks. You can also get any standard tea and coffee drinks for free.
Back before 2016, you used to get a free panini when working, but that was stopped.
When you're not working, the discount drops to 50% off drinks (excluding extras) made at the bar and 10% off food or bottled drinks.
According to tipsters on Glassdoor, you can also access this same off-shift discount at other stores.
FAQs
Where is my closest Caffè Nero?
Use their Store Locator to find your closest coffee house.
Do loyalty card stamps expire at Caffe Nero?
Once you've earned a stamp on the app or on a physical card, they never expire. However, once you earn a fully stamped card (on the app), you need to redeem it within 18 months.
Expired Cafe Nero offers
These offers have expired, but we monitor them for when they next run:
Free coffee from o2 Priority
If you have a phone/SIM card from o2, download the Priotory app for plenty of discounts and freebies.
Use their latest offer to get a free hot or iced drink from Caffè Nero.
If you take a reusable cup, they will upgrade your drink and add extras, including syrups, creams or marshmallows, for free.
To get the freebie, open the app when you're in a store, click "USE NOW", and reveal a code. You need to use it within 25 minutes – so only click it when you are ready to order.
The offer is running on the app every Tuesday and Wednesday from 10 AM. You can use the promotion once per week.
The deal expires on 12 May 2021.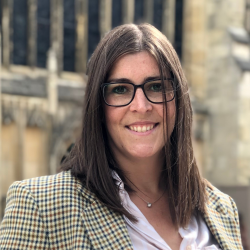 Latest posts by Naomi Willis
(see all)