All my debt payment plans are set up and I've paid them for the last 18 months but now someone new says I owe them money that I've been paying to someone else!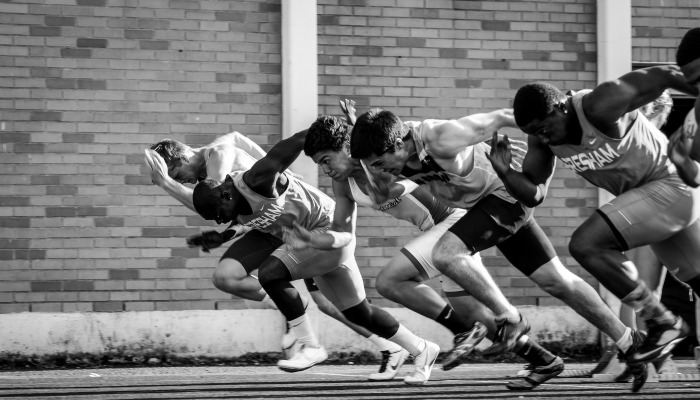 £10 BONUS OFFER: Earn easy cash by watching videos, playing games, and entering surveys.

Get a £10 sign up bonus when you join today.

Join Swagbucks here >>
It's been a (let me get my choice of words right) *expletive* of a week this week! It's crazy that this is only the second week back at school and a few weeks ago we were still saying it's 2014!
The year started well. We were relaxed. Maybe a little too relaxed as it took me a bit of time to get back into writing again.
I was back at it and everything was going so well…I didn't think that something would start to go wrong.
Then I got a call.
I had a few calls from this number before, and a voicemail, and a text message, but they were over the Christmas period.
I didn't have my phone connected to me like a magnet like I usually do. I missed the calls, didn't listen to voicemails and ignored text messages as if they were just spam.
At the beginning of this week, I decided to answer the phone. It was about time I got them to stop calling me.
I used to hate answering an unknown number as it could be another debt chasing me, wanting more money – money that I didn't have.
Now I don't have a problem as I know that I am sorting my debts out and have payment arrangements set up with all of them.
Debt Managers
It was a company called Debt Managers. Going through their security questions, they didn't have my address but an old one from quite a few years ago. They had a very old email and a landline phone number that we hadn't had for years.
At first, I thought they were a company offering debt management for a fee. I thought they had bought an old marketing list with my name on it and it was a sales call.
At the same time, I was worried about who this company was with such out of date information.
I carried on talking to find out that they were chasing me for an "outstanding" debt for an old credit card.
But that's what really confused me – I remembered setting up a payment arrangement for this credit card debt towards the end of 2013.
When I answered the phone I was out so couldn't double-check any information. I could just panic that another company were now chasing me for a payment that I was sure I had set up.
Panic going through my head that I still didn't sort out a debt. Or that I had spoken to them to agree on payments but didn't set up a standing order.
I asked for a call back in the evening when the kids would be in bed. I could have an uninterrupted chat, have a chance to check my bank payments and the spreadsheet which tracks our debt repayments.
And that's when they decided to kick me in the teeth!
They clearly let me know if I did not answer or not return their call they would look to send out enforcement agents to my address.
I was shocked and taken aback, I was lost for words. How quickly were they going to send enforcement agents to collect payment? It was the first time I'd spoken to them and they were trying a scare tactic to get me to pay up! The call was ended quickly.
Checking My Records
Back home and the first thing I did was open our spreadsheet and there it was. On 14 October 2013, I spoke to Hayley (can't really remember the call in too much detail as I made so many over the course of that week!).
I set up a payment arrangement, took bank details and set up a standing order. Or that's what my notes said anyway. My notes also said that the company dealing with this was Clarity.
Then I logged onto my online banking. Again it was there. The standing order was set up and I could track the last few payments which came out on the same day each month.
Kids in bed, they called on time.
Since November 2013 I had been making payments for my debt to Clarity. Each month I was watching my debt go down but now another company were telling me that I owed them the money – without any of the payments that I'd already made!
So what now?
They were being less than helpful. They just wanted money and started telling me they were sending an enforcement agent again (which I did find quite funny considering they don't have my current address but an old one!).
I wasn't getting far with Debt Managers at all so told them I was going to contact Clarity and find out what was going on. They told me I had seven days to get back in contact with them or…. dum, dum, dum….they didn't actually tell me what would happen if I didn't!
Clarity was shut so my call to them would have to wait until the next day.
– – INTERLUDE – –
After a very peaceful nights sleep, a little breakfast, two cups of tea and the school run, I sat down to call Clarity.
It's amazing how much of a difference there are between companies who chase debt. Clarity, in comparison to Debt Managers, were very pleasant to talk to!
They confirmed I did set up the arrangement but they also noted that my account was passed back to a management company called Arrow just three days later.
I asked Clarity to write a letter to me to confirm that they were no longer chasing me for payment, which I received just a few days later.
What must have happened is that Arrow re-sold my debt to Debt Managers but Clarity did not write to me to confirm this? Debt Managers did not have my address and the first I heard from them was on the phone nearly 18 months after they bought my debt!
Going back
My next port of call was Arrow to confirm what they've been doing. They confirmed that they took the debt back from Clarity and passed it to Debt Managers.
They had no information on the money I had been paying and told me that it was for Debt Managers to locate the money and offset it against the amount I owed.
The representative offered to transfer my call to them so I could begin the process of setting up a new payment plan and find where the missing money was.
Back to my good old friend's Debt Managers and the call was disconnected as soon as I said hello. They really do need to learn a little customer service.
I very nearly gave up then and there. They were a pain in the backside and rude. What was the point calling back to get grief all over again?
Getting it Sorted
Kettle on, tea made, I called back knowing that I would sort this out as I don't want any debt hanging over me, no matter how rubbish they are.
The fourth person I spoke to wasn't as bad as the others. He listened to my story.
The resolution? I had to send in my bank statements for the last 18 months as proof I made the payments.
That's all well and good but, considering I do all my banking online, I have no bank statements. I would need to pay my bank to send me all my past statements – at my own cost.
Ummm, no! Arrow, who have asked them to collect the debt, had told me in the previous call that Debt Managers had to locate the money and sort it out, and that's what I wanted to happen.
So I told him that. He didn't like my response but stuttered and asked to if I could be put on hold.
A few minutes later, and an obvious check with his line manager, he agreed that they would instead get information directly from Clarity. Due to data protection, I would need to ask them to gather the information about my payments and email it over to them.
Debt Managers would then offset the last 18 months of my payments again the original debt and I would be back on track.
They wanted to go through my finances when they know how much I owe but I asked for their bank details as I wanted to set up the standing order straight away. I wanted to carry on my payments, with no gaps, and try to clear it within my target period.
They sounded slightly shocked that I was so keen to pay but obliged.
My previous payments will soon be added to my new account and everything will go back to how it was. I will keep paying but will just be transferring the debt repayments to someone else.
I don't know why my debt account was transferred over to another company to manage; no one can really give me an answer.
They also can't tell me why no one wrote to me to tell me about the transfer, or why Debt Managers have an old address for me when the other two companies have my current address.
Many unanswered questions but, all I know is that this hurdle is sorted and each month I'm that one step closer to being debt free in the timescales we originally set.
I suppose the moral of the story is if you are in debt, keep your own records and keep a track of who you call and when. For any of the past mistakes that you may have made, the people that you owe money to make mistakes too!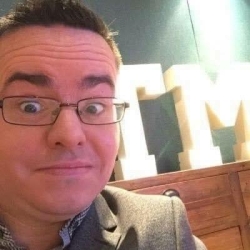 Latest posts by Ricky Willis
(see all)