Finding cheap Odeon cinema tickets isn't easy unless you know where to look. From special offers, deals and Odeon promo codes and Limitless membership, I've found cinema tickets for less.
£10 BONUS OFFER: Earn easy cash by watching videos, playing games, and entering surveys.

Get a £10 sign up bonus when you join today.

Join Swagbucks here >>
Going to the cinema used to be a regular treat for my family but with cinema ticket prices getting more expensive, going to our local Odeon cinema is becoming something that we just don't do any more.
That said, I'm not going to let rising prices stop us from enjoying ourselves so that's why I've scoured the internet and researched all the ways I can buy Odeon cinema tickets for less and I'm going to share them with you.
Cheap Odeon Cinema Tickets Guide
Whether it's through a promotion, deal or special offer; Odeon offers a number of ways where you and your family don't need to pay for full price cinema tickets to watch a film on the big screen.
Groupon Cinema Deals
One of the first places to check for cheap Odeon cinema ticket deals is the daily deals site Groupon.
In the past, they've had deals such as 'Five Odeon Cinema Tickets for £20' and 'Two Odeon Cinema Tickets for £10'.
The latest Odeon deals from Groupon
Groupon doesn't always run these cheap ticket promotions, but it's definitely worth being your first port of call for a cheap cinema ticket deal.
Odeon Limitless Card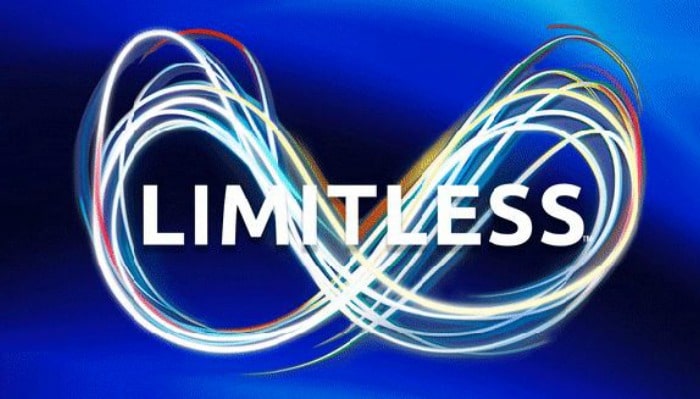 For just £17.99 per month or £19.99 per month for central London cinema's, you can now go to watch all the films you want, whenever you want with an Odeon Limitless membership.
In the same vein as the Cineworld Unlimited Card, Odeon has now rolled out their Limitless scheme nationwide and for the regular cinema-goer, it's a massive money saver!
Getting hold of a Limitless membership from Odeon is simple and really cost effective. You can either pay for your membership monthly by direct debit or if you have the funds, you can pay for 12 months up front and get 5% knocked off the total cost!
Get your Odeon Limitless membership here
If you are already a member of the Odeon Premiere Club you can still buy a Limitless membership and earn points on snacks and drinks but won't be able to earn points on any Limitless transactions.
Meerkat Movies – 2 for 1 cinema tickets

The comparison website Compare The Market run the 2 for 1 cinema ticket promotion Meerkat Movies.
If you've used Compare The Market in the past year, you will be able to get 2 for 1 cinema tickets every week on a Tuesday and Wednesday for 12 months from the date you took out a product.
Meerkat Movies is definitely looking to fill the void left by the cancelled Orange Wednesday promotion (remember that?!).
For a full guide on how to get 2 for 1 cinema tickets with Meerkat Movies check out my in-depth guide.
We've even managed to get cheap cinema tickets and 2 for 1 on meals for just £1!
Book online with MyODEON
Create an account with Odeon and you'll be automatically entitled to get 10% off tickets when you book online (and use your MyODEON account).
As a head's up, you will need to pay a booking fee of 75p per ticket.
Odeon Première Club
The Odeon Première Club is a loyalty scheme for cinema-goers. You have to pay a one-off fee to join which starts at £1.99 but after that, for every £1 you spend in the cinema you earn 10 points. Once you accumulate enough points you can spend them on cinema tickets, food and drink.
Once you collect 1,000 points you'll be able to exchange them for one off-peak adult ticket and a small popcorn. If you visit your local Odeon on a regular occasion it's definitely worth the investment.
Supersaver tickets
If you want cheap Odeon cinema tickets then you might need a word with your boss to get some time off in the week.
Supersaver tickets are available Monday to Thursday before 5 PM (excluding bank holidays) and offer discounted tickets for the latest film releases.
Odeon's Family ticket (everyone pays child prices)
You can slash the price of your cinema costs when you go to the cinema with kids by getting an Odeon family ticket.
Whether you're a family of two adults and two children, or one adult and three children, if you purchase an Odeon Family ticket at participating cinemas nationwide, everyone (including the adults) will pay child prices.
That's quite a saving on the standard adult cinema ticket cost.
Odeon Kids
Young children that like a good movie (and parents who love a good bargain) can get great priced cinema tickets with the Odeon Kids promotion.
On Saturday and Sunday mornings, and over the school holidays, you can buy Odeon cinema tickets to some of the latest kids movie releases for just £2.50 at most cinemas.
The films change every six to eight weeks which ensure your little ones don't miss out on their favourite movies and you don't go bankrupt!
If you're stuck for things to do with the kids at the weekend or over the school holidays, check our Kids Pass review where you can get a 30 day trial for just a quid.
Kids Pass gives you discounts on loads of days outs and activities across the UK.
Odeon Screen Unseen
If you're someone who likes to see the best films first then this is for you. Screen Unseen from Odeon is where you get to see the latest awesome releases before anyone else for just £5!
The twist is though you won't know what the film will be until the curtain comes down.
Odeon Screen Unseen is an over 15s event although the preview will be rated from U to 15.
For clues and hints for what the upcoming previews might be, make sure you are following Odeon on Twitter at @ODEONCinemas.
Discounted Cinema Tickets for Students
If you're a student and hold a valid NUS Extra/TOTUM card you qualify for a tasty 25% off Odeon cinema tickets.
The offer is valid on Monday through to Thursday at participating Odeon cinemas across the country and includes not only 2D film releases but 3D films too.
Odeon Silver Cinema
Film fans aged 55 and over can take advantage of Odeon's Silver Cinema offer.
From just £3.00 Silver Cinema-goers can relax and unwind with tea, coffee and biscuits (as well as the cheap cinema ticket) before the film start and catch up with friends.
Listings vary from cinema to cinema but by going online to check what's on you can book up to four weeks in advance.
Cinema Exhibitors' Association Card
Are you currently receiving Attendance Allowance, Disability Living Allowance or are you registered blind?
If so you can apply for a CEA card which allows a carer to accompany you to the cinema for free. For full details check the CEA website.
Tesco Clubcard Reward Partners
Tesco Clubcard holders can exchange their Clubcard vouchers for both adult and child Odeon cinema tickets and save a fortune.
For £4.50 worth of Clubcard vouchers, you can get an Odeon adult ticket and for £3.50 worth of vouchers, you can get an Odeon child ticket to a film of your choice.
If you shop in Tesco's and collect the Clubcard points then this is a great way of getting cheap Odeon cinema tickets for a snip of the original price.
You can also swap your Clubcard points for loads of other days out and experiences too.
O2 Priority App – Odeon Cinema Offers
O2 regularly have deals on cheap cinema tickets through their priority moments scheme.
The cinema deals aren't consistent so you'll need to keep checking both the app and website for new discounts and updates.
Times+ members
Every Saturday and Sunday Times+ members can enjoy two for one tickets at Odeon Cinemas across the UK. You can become a Times+ member for just £1 for the first month and it's then £6 per week. I suppose if you're a Times reader and go to the cinema regularly then it's cost effective.
Apart from two for one Odeon cinema tickets, being a Times+ member also entitles you to a range of other benefits which might make the membership cost worthwhile.
::
So there you have it.
If you are fed up with paying over the odds at the movies, this guide should go some way in enabling you to pick up cheap Odeon cinema tickets at a fraction of the cost.
Penny for your thoughts: What do you think of the guide? Have I missed anything?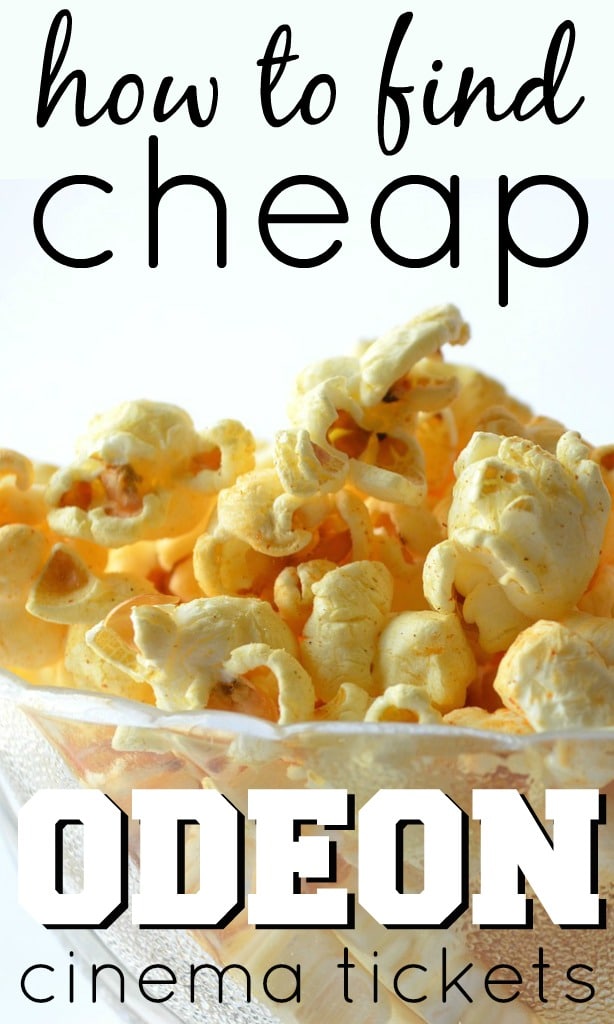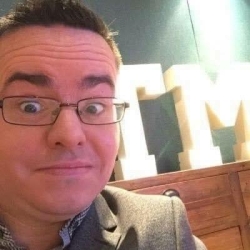 Latest posts by Ricky Willis
(see all)