Supermarkets are battling to bring us the cheapest way to eat this Christmas. We look at where you can get the cheapest Christmas dinner with all the trimmings.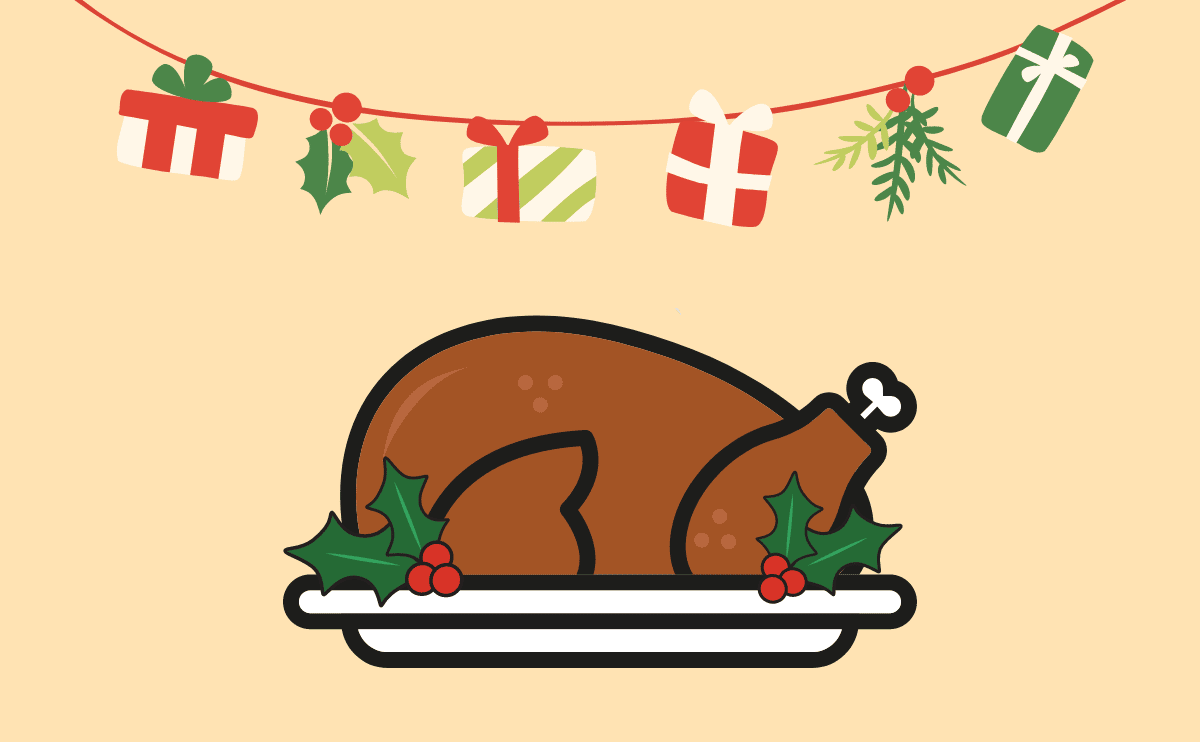 £10 BONUS OFFER: Earn easy cash by watching videos, playing games, and entering surveys.

Get a £10 sign up bonus when you join today.

Join Swagbucks here >>
There is always a price war among supermarkets, and it's no different at Christmas time.
You can usually find mega cheap Christmas vegetables in the last week before the 25th, and this time they are selling a full meal deal offer.
Many supermarkets have reduced prices or created a meal to give you the most competitive prices.
Here are the details of the 2022 budget Christmas dinners, from £3.75 a head.
2023 Christmas dinner prices will be updated when prices are updated from supermarkets.
---
Cheap Christmas dinner
Heron Foods
Price: £15 for 4 people / £3.75 a head
The discount frozen food retailer can get you fed on Christmas Day for £15.
Individually the eight items would cost £20.56, but they've been discounted as part of a meal deal.
As part of their meal deal, you get:
The Best Buy Turkey Joint with Pork, Sage and Onion Stuffing 900g
The Best Buy Roasted Root Vegetables 500g
Cauliflower Cheese 325g
Aunt Bessie's Duck Far Roast Potatoes 700g
Aunt Bessie's 4 Spectacular Yorkshires 220g
12 Pigs in Blankets 240g
The Best Buy Brussels Sprouts With Bacon 500g
The Best Buy Chantenay Carrots With Butter 500g
Products and prices are subject to change.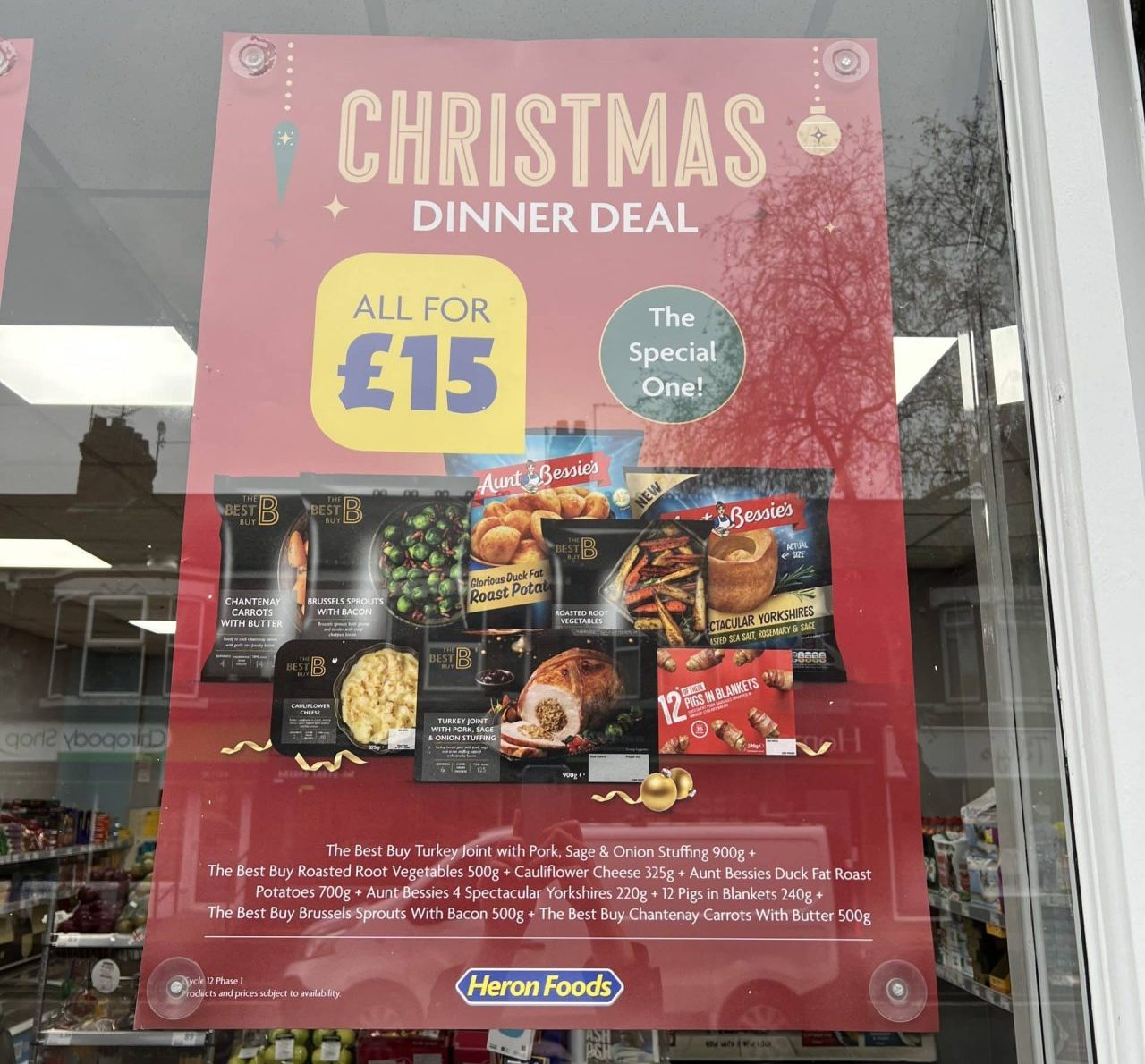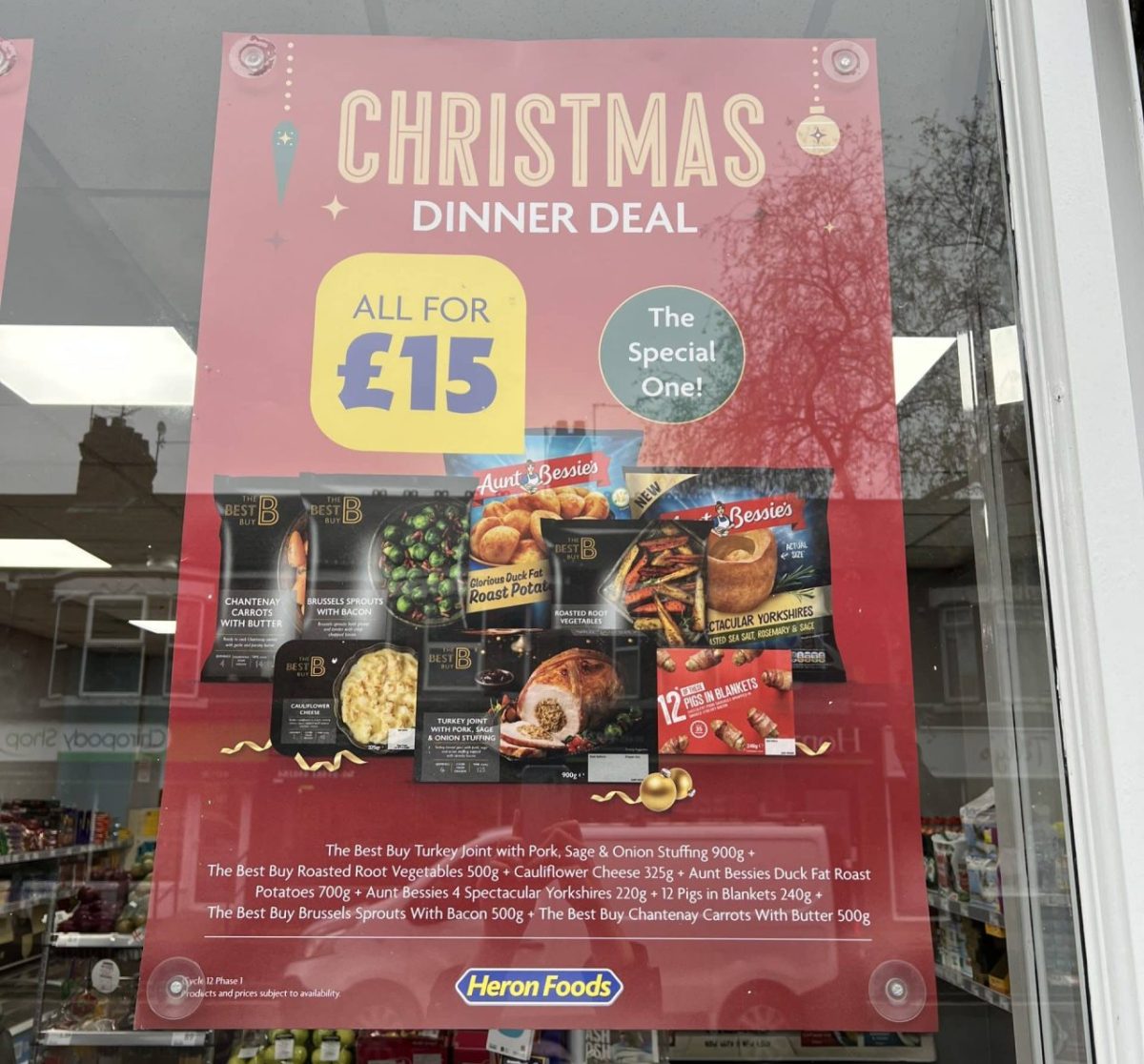 Iceland
Price: £28 for 8 people / £3.50 a head
Iceland's meal deal is an online exclusive.
You pick from one main and can mix and match five different sides.
The deal price will feed up to eight people, but it is only available until 2 December 2022.
You can pick from:
Choose one Joint

Turkey Crown 2.2kg
Whole Leg of Lamb 1.8kg
Aberdeen Angus Beef Rump Joint 1kg

Choose 5 Sides

12 pigs in blankets
Aunt Bessie's 12 Yorkshires
Minted Petit Pois
Carrots, Broccoli and Peas Mix
Carrot Baubles with Parsley and Chive Butter
Aunt Bessie's Fluffy & Buttery Mashed Potato
Chunky Roasting Vegetables
Aunt Bessie's Honey Glazed Parsnips
Crispy Roast Potatoes
Double Butter Mash
Brussels Sprouts Loaded With Bacon
Red Cabbage and Apple
Brussels Sprouts Loaded with Whole Chestnuts
Beef Gravy
Turkey Gravy
Not sure if your closest store will be closed over the holidays? Find out the Christmas opening hours.
Aldi
Price: £22.30 for 6 people / £3.72 a head
Aldi's Christmas dinner selection of eighter items has been designed for 6 people.
It's a not a meal deal, so you can pick or choose what you'd prefer.
Pick up from the freezer aisle:
Oakhurst Small British Turkey Crown 1.5-1.9kg – £13.99
Just Like Grandma's Golden Yorkshire Puddings 12 – £0.79
Four Seasons British Garden Peas 900g – £0.75
Four Seasons Slices Carrots 1kg – £1.09
Four Seasons Brussels Sprouts 1kg – £1.09
Let's Party Pigs in Blankets 12 pack – £1.99
Champion Crispy & Fluffy Roast Potatoes 1kg – £0.95
Four Seasons Honey Glazed Parsnips 600g – £1.65
Poundland
Price: £25 for one course for 5 people / £5 a head
Or: £34.25 for a four course meal for 5 people
Poundland is offering a Christmas dinner for a family of five at £5 per head.
The meal deal will be available in 500 stores and includes both chilled and frozen foods.
For £25 you get:
2kg turkey crown
Roast potatoes
Stuffing
Pigs in blankets
Gravy
Selection of vegetables, including:

Parsnips
Carrots
Brussels Sprouts
If you wanted to get a four course meal, they also have an offering for £34.25.
As well as the main course food above, you also get a prawn cocktail starter, desserts (pick from black forest gateau, millionaire cheesecake or Bailey's profiteroles, plus a selection of cheeses.
Poundland commercial director, Tim Bettley said: "This is no cracker joke – for the first time we're making sure millions of our shoppers can buy their Christmas dinner at Poundland."
"Hundreds of our stores now have chilled and frozen food with stores now also offering fresh fruit and vegetables. And in more and more places across the UK, we're offering an alternative to the big supermarkets, whether it's for everyday meals or the special ones like Christmas Day."
Tesco
Price: £23.65 for 5 people (£24.05 without a Clubcard) for 5 people / £4.73 a head
For less than £25 you can get a Christmas dinner at Tesco.
It's all from the freezer section, and you get:
1.5kg turkey crown – £14.00
800g roast potatoes – £0.71
20 pigs in blankets – £3.20 with Clubcard Prices until 12/12/22 (otherwise £3.60)
Yorkshire puddings – £0.50
Parsnips – £1.60
Garden peas £1.25
Brussels Sprouts – £1.30
Carrots – £1.09
If you're shopping online, the turkeys are available for delivery for collection after 14 December.
Find out more about Christmas delivery slots.
Asda
Price: £21.48 for 5 people / £4.30 a head
At Asda, you can get your Xmas dinner for less than £22.
Their Christmas dinner shopping list includes:
Asda Basted Small British Turkey, Frozen (approx. 2.6kg) – £13.50
Asda Frozen for Freshness Sliced Carrots (1kg) – £1.10
Asda Frozen for Freshness Garden Peas (1kg) – £1.25
Asda Party Pigs in Blankets, Frozen (12pk) – £2.50
Asda Crispy Roast Potatoes, Frozen (800g) – £0.88
Asda Frozen for Freshness Brussels Sprouts (1kg) – £1.25
Asda Frozen Yorkshire Puddings, (12pk) – £1.00
Until 27 November, Asda Reward App loyalty users could earn £1.50 in their cash pot when they spend £20 on selected frozen Christmas dinner essentials. You don't need to spend £20 in one transaction but can add your show as part of a "mission".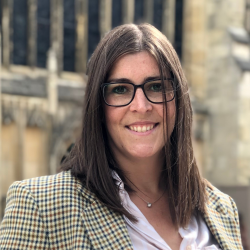 Latest posts by Naomi Willis
(see all)