At one time or another through the year there is a supermarket price war.
We are all used to them and they don't seem to outdo each other as much as they used to, but it's when budgets are tight that we start to pay attention again.
Around Christmas time – what with people buying presents and a lot more food than normal – trying to keep the supermarket spend under control sort of goes out of the window.
So, if we can get a decent deal then we'll take it!
Right now, the price war has heated up and it's all about vegetables.
But, what you have on your dinner plate on Christmas Day seems like a hotly debated subject.
Some refuse sprouts, others want both mash and roasties, then there are others who have had many discussions about if a Yorkshire pudding should be eaten with turkey.
The order of preference of what you eat may still be up for a lot of arguments…(for instance, this chart is ALL sorts of wrong!!) but there are agreements that vegetables have a special place on Christmas dinner.
Oh, and let's not forget that extra carrot for Rudolph! ;)
Cheap Christmas veg
Not to be outdone by one another, EVERY supermarket has slashed the prices of their vegetables!
Aldi veg from 19p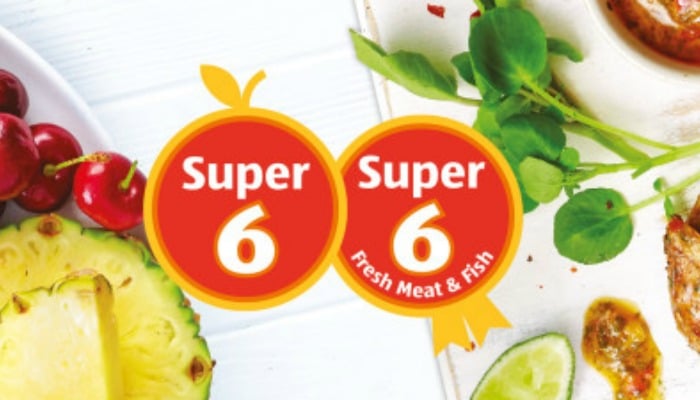 This site contains affiliate links. We may receive a commission for purchases made through these links.
[Learn more]
Previously, they had already knocked their prices down to 28p for veg, but it's gone even cheaper!!
You're now able to get veg for just 19p a pack! Their super 6 discounts last for a week.
Aldi Super 6
Carrots (1kg) – 19p
Brussels sprouts (500g) – 19p
Parsnips (500g) – 19p
Potatoes (2.5kg) – 28p
Single swede – 28p
Single red or white cabbage – 28p
Lidl veg from 19p

Lidl has also slashed (and re-slashed) their prices from veg from just 19p.
You don't get 6 items cheaper, like Aldi, you also don't get as many potatoes.
Lidl offers reset on a Thursday.
Lidl pick of the week
Oaklands British carrots (1kg) – 19p
Oaklands British Brussels sprouts (500g) – 19p
Oaklands British mini roasts (1.5kg) – 19p
Oaklands British parsnips (500g) – 19p
Asda veg from 20p
So you won't get as much of a saving as the big discounter supermarkets, but it's still a good price.
No potatoes on offer though :( so while you'll make savings, you may want to go elsewhere for discounts on spuds!
ASDA RollBack
Grower's Selection carrots (500kg) – 20p
Grower's Selection Brussels sprouts (500g) – 20p
Grower's Selection parsnips (500g) – 20p
Grower's Selection broccoli (360g) – 20p
Tesco veg from 29p
Tesco is hitting hard with their discounts.
It's the potatoes that have a MASSIVE saving – a 2.5kg bag usually sells for £1.09 so it'll hurt when their prices go back up. (Offer ends 28 December 2018)
Redmere Farms white potatoes (2.5kg) – 29p
Parsnips (500g) – 29p
Cauliflower (each) – 29p
Brussels sprouts (500g) – 29p
Carrots (1kg) – 29p
Sainsbury's veg from 30p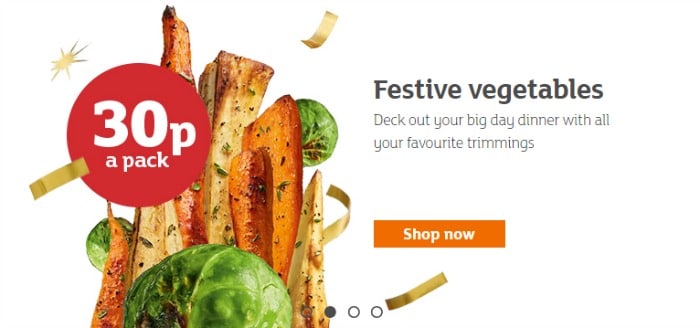 There's not really a lot on offer at Sainsbury's. There are no discounts on potatoes :( and the offers are valid on deliveries until 27 December.
They have also said that the promotion may not be running in all stores.
Sainsbury's carrots (1kg) – 30p
Sainsbury's parsnips (500g) – 30p
Sainsbury's Brussels sprouts (500g) – 30p
Marks and Spencer veg from 40p
Well, M&S has joined the others to offer a big saving! It's not often you see them cheaper than other supermarkets!
Their yellow stickers are some of the best out there, and while their veg is not the cheapest overall, if you're picking up others bargains, you may save a trip elsewhere.
Available in store only, selected veg is now just 40p.
Potatoes
Carrots
Brussels sprouts
Parsnips
Co-op veg from 49p
Let's not forget the smaller stores.
Co-op is also offering a deal with their Fresh 6 on veg. While the Co-op Frozen Meal Deal gets a lot of hype, you can still get cheaper veg.
Discounts will be in place (subject to availability) until 3 January 2019.
Brocolli (each) – 49p
Brussels sprouts (450g) – 49p
Carrots (pack) – 49p
Parsnips (500g) – 49p
White potatoes (1.5g) – 49p
Swede (500g) – 49p
Morrisons veg from 50p (or 33p in multibuy)

Morrisons is offering cheap veg in store only.
You'll be able to get packs individually for 50p each or get 3 for £1 (making them 33p each).
On offer are packs of:
White potatoes
Carrots
Single swede
Brussels sprouts
Parsnips
White onions
Is it a good deal?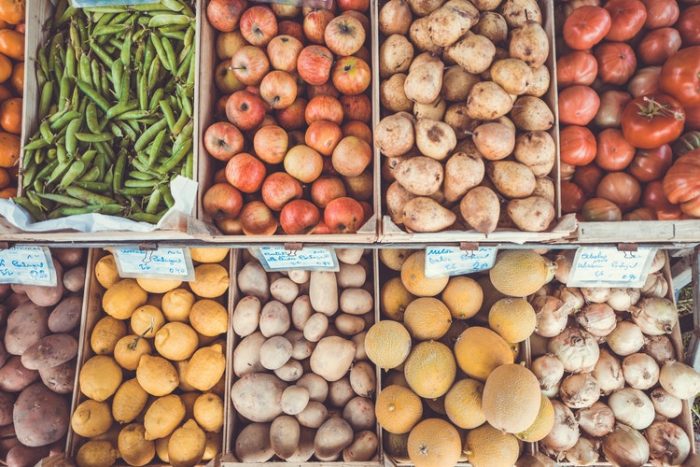 Well, yes, of course, it's a good deal!
Really, the question is: is it worth going out of your way for cheaper veg?
I'd say probably not.
The quality of the vegetables will be pretty much similar.
If you're going to spend an extra 10 minutes driving to another supermarket to save 5p on a bag of parsnips (plus the time to park!), it's just not worth your time and fuel for such a small saving.
Just be happy that your local store will be doing a decent deal, just to try and get one over on their rivals!
Buy more?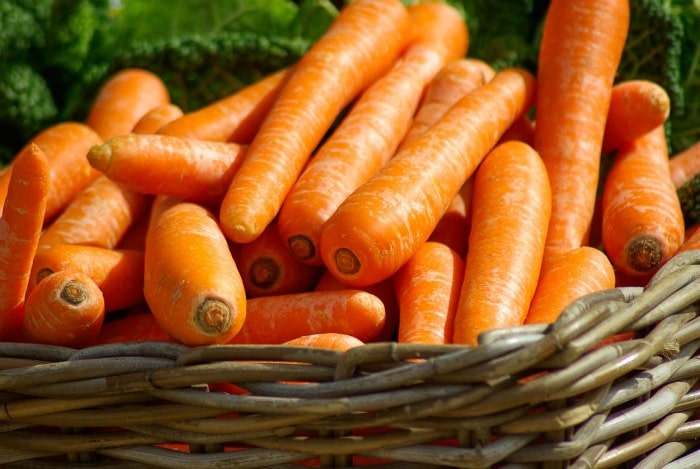 If you've got the spare cash, and of course room in the freezer, don't just buy what you need for Christmas dinner!
With prices slashed, it's worth stocking up.
Grab extra to freeze for a later date.
If you peel and prep the veg in advance, then store in bags in the freezer, you can save yourself time and money in the New Year.
The veg will also make a delicious vegetable soup, which is tasty and isn't packed with calories (if your resolution is to eat a little healthier :) )
If you find you've got too much food left over, instead of letting it go to waste, take a look at the Olio app to prevent food waste.
On the flip side, if you're after some free food, Olio is just one of the ways to get free food!
Don't overdo it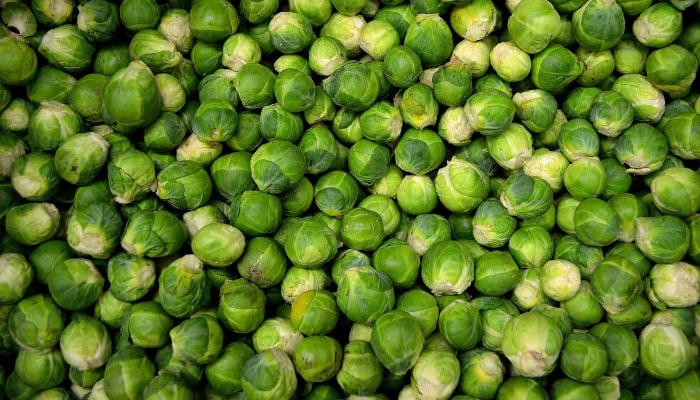 While I say buy more, only buy if you'll really need it.
One of the reasons they slash their veg (not only to beat the other supermarkets) is to cause a stir and get you in the shop.
They are probably making little or no profit from their vegetables and will be hoping they are not the only things you add into your trolley.
Yes, you'll save money buying 19p veg, but you'll be out of pocket if you also add something you don't need from the middle aisle, or an extra bottle of red, or whatever else you see as you're walking around.
Want more tips to save at the supermarket? Come and join Reduce Your Supermarket Spend community today.
Latest posts by Naomi Willis
(see all)