The cheapest supermarket of 2019 has been revealed…however, I don't believe it is actually the best value place to shop. Do you?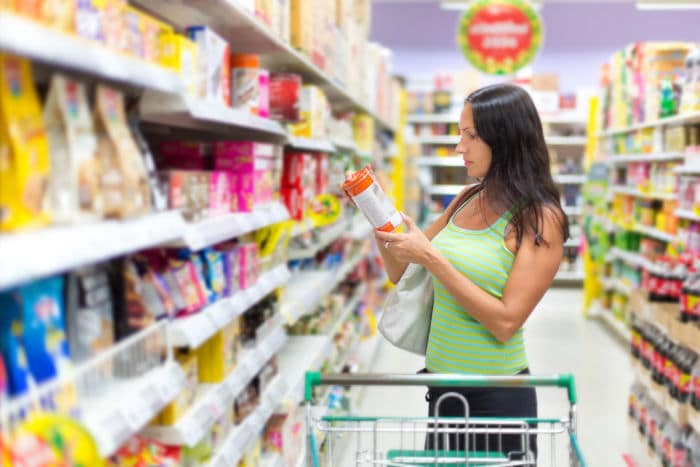 It's a hotly debated topic and one that gets asked a lot in our supermarket savings community – where is the cheapest place to shop?
The thing is, I don't really think there is a one size fits all answer.
Sure, for ME, and the stuff I buy, one supermarket can work out cheaper.
However, we don't have young kids, so save on the additional costs, and no one in the family has allergies or intolerances to food.
Just because the basket of food I buy one week is cheaper, the stuff you buy might work out more expensive.
What is the cheapest supermarket of 2019?
Trying to use a bit of methodology, consumer group Which? has been monitoring prices of groceries across six major supermarkets over 2019 (* that must have been a fun job *).
First of all, they made a shopping list of 53 items that they thought would be in a typical shopping basket.
Their list included stuff like bread, crisps, butter, cheese, cleaning products, pet food, soft drinks and other everyday items.
They then worked out the average price (including discounts but not multibuys) for each item in every month of 2019.
So what did they find?
Without further ado, they found the cheapest supermarket of 2019 …. drum roll, please ….
…
…
… Sainsbury's …
Yes, I'm kinda shocked too! But, I think it's flawed.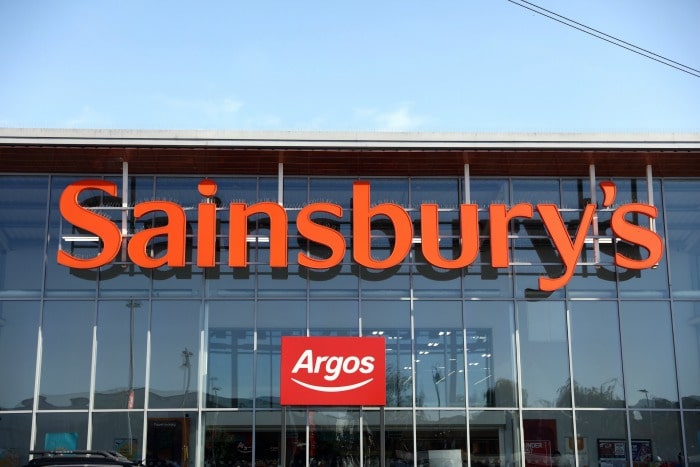 Getting 53 items from Sainsbury's added up to £107.01, with Asda as the second cheapest at £107.65 and Morrisons in third place costing £109.13.
Waitrose (maybe not so surprisingly) was the most expensive costing £117.81
Here's how supermarkets stacked up:
| | |
| --- | --- |
| Supermarket | Average cost of trolley (53 branded items) |
| Sainsbury's | £107.01 |
| Asda | £107.65 |
| Morrisons | £109.13 |
| Tesco | £112.40 |
| Ocado | £116.40 |
| Waitrose | £117.81 |
For comparison, in 2018 the cheapest supermarket in their study was Morrisons, followed by Asda and then Sainsbury's.
What's wrong with this research?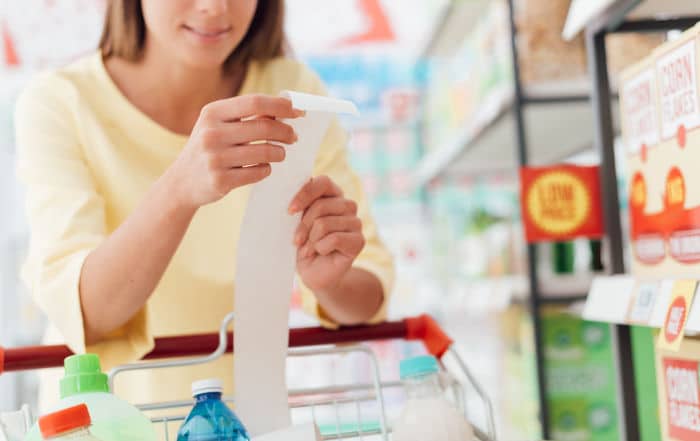 While I'm sure Which? has done their tracking and research perfectly well, I'm not sure it's a true reflection of how people actually shop.
Missing supermarkets
For starters, they've only been comparing six supermarkets, and they've missed both Aldi and Lidl.
Their rationale?
They used MySupermarket to track pricing and, as Aldi and Lidl don't offer online shopping, the pricing wasn't used.
I find that a bit odd though, as you can see costs for both Aldi and Lidl on MySupermarket. However, as they don't sell many branded foods, they cannot be compared.
They also haven't monitored food pricing on Amazon and, if you're going to buy branded, you may find you save loads of money if you shop on Amazon Pantry.
Branded shopping
Everything in their imaginary shopping trolley was branded.
For 53 items, the cheapest supermarket cost £107.01, which meant the average cost of each item was £2.01.
They said the basket included "bread, crisps, butter, cheese, cleaning products, pet food, soft drinks and other everyday items" but we all know perfectly well that you can get most of that for less than £1 per item if you just brand down.
Some of the items they used for the weekly comparison included:
Alpen Original Muesli (750g)
Ben & Jerry's Cookie Dough Ice Cream (500ml)
Dolmio Bolognese Sauce – Original (500g)
Innocent Pure Fruit Smoothie Mangoes & Passion Fruits (750ml)
Knorr Stock Cubes Vegetable (8x10g)
Mr Kipling Cherry Bakewells (6)
Sure Men MotionSense 48hr Anti-Perspirant – Active Dry (250ml)
Natalie Hitchins, Which? Head of Home Products and Services, said:
"Your weekly supermarket shop can have a significant impact on your wallet, and the start of a new year is a good time to look at your household spending to see if there are areas where you can save money.
"Our analysis shows how important it can be to shop around to ensure you get the best price for your groceries."
We have one or two favourite brands that we don't want to ditch, but pretty much our entire food shop is store own and basic label.
And, for those people who are buying Andrex or Weetaxix or Dolmio – please half your supermarket shop and swap to the store's own (it really does taste exactly the same).
For 2020, how about Which? continue to monitor food prices, but also look at store own brands to see who is really cheaper?
Does their research sway you to shop at Sainsbury's because it's "cheaper" (averaged over a year) than other supermarkets?
Or, are you happy with your own research to know where to shop?
:: Come and join thousands of other savvy shoppers in the Reduce Your Supermarket Spend Facebook community to find out tips and tricks to save money on your food shop.