With hundreds of ATMs shutting down, it's hard to get hold of money. This app shows all cash points near your location (plus where to withdraw a £5 note!)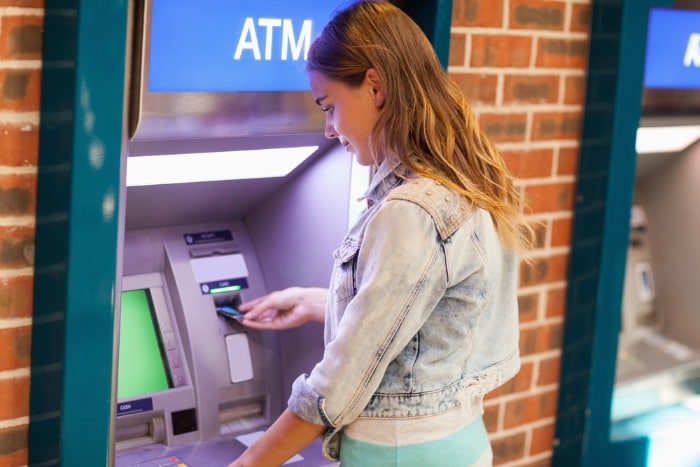 £10 BONUS OFFER: Earn easy cash by watching videos, playing games, and entering surveys.

Get a £10 sign up bonus when you join today.

Join Swagbucks here >>
The amount of cash we use is going down year on year, yet that doesn't stop us from needing to have a few notes in our back pocket from time to time.
Trouble is, finding a free cash point near me to withdraw my money is getting harder.
In 2018 there were 52,040 free-to-use cash machines in the UK, but as of 2022, there are just 40,942 free-to-use cash machines. More continue to be shut down each month. Link, the UK's main cash machine network, says that around 250 free-to-use cash machines are getting closed down each month.
Then, there is the spate of ram-raid attacks on ATMs all over the country. We've had two in our town over the last few months, and there were over 700 attacks on 2017.
So, with it being harder to find a cash machine in the first place, an app easily allows us to all see the closest cash points to your location.
Where are cash points near me?
The ATM locator app, which is run by LINK and the Post Office, allows you to see the location of all 62,500 LINK ATMs as well as Post Office branches.
But it does a lot more than that! The app allows you to filter the cash machines for all sorts of features.
It's useful enough to use it close to where you live but is even handier if you're travelling somewhere else in the UK for work, a day out or even a staycation, as you don't know the area so well.
Cash machines that give out £5 notes
I remember a time when pretty much every cash point would give me a fiver (which was very useful when I was a skint student!), but I never get the option anymore :(
But, there are these cash machines still about – and the ATM machine locator app can show me easily where they are.
Sometimes I don't want to take a whole £10 out of my account, so being able to find more fivers will be really handy!
Other filters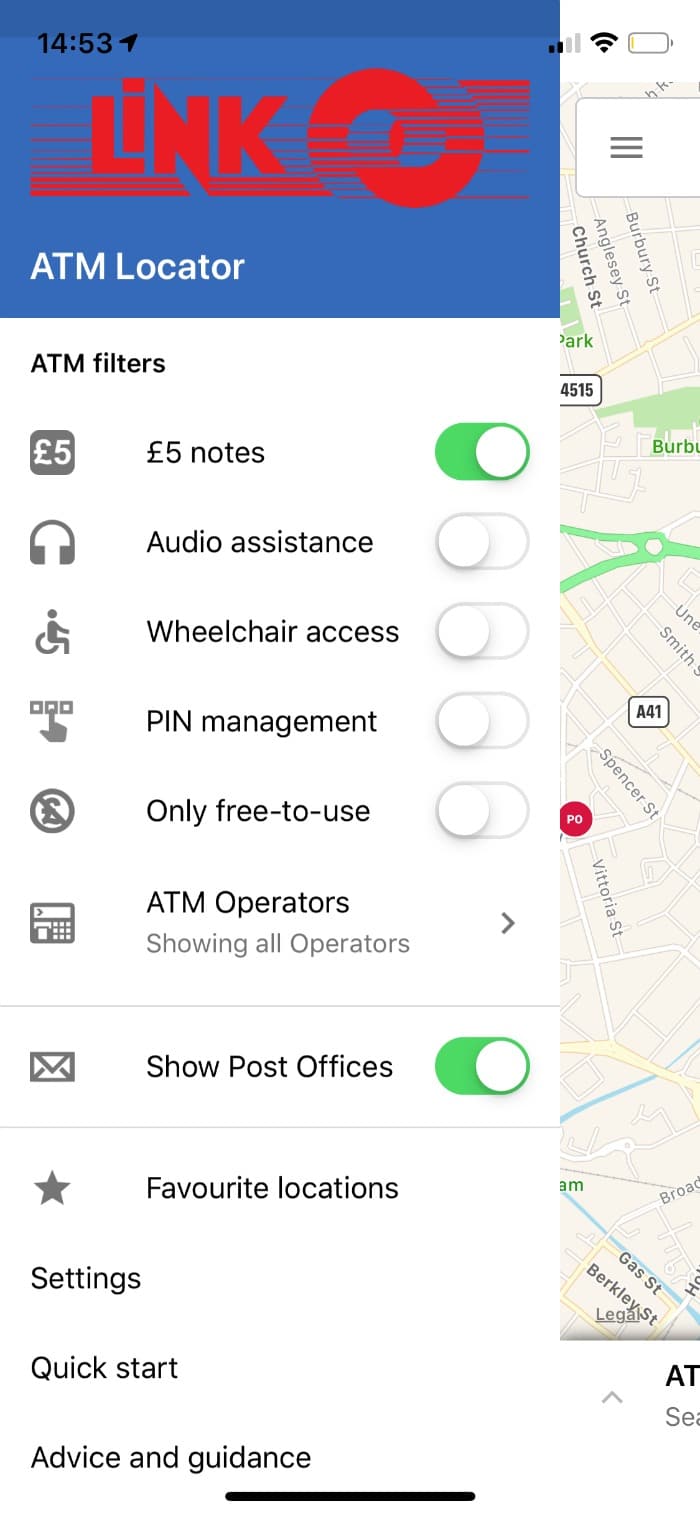 The app also gives you the option to filter for cash machines that provide audio assistance for people who are blind or partially sighted.
It also can make clear the ATMs that you need to pay for, as well as the totally free-to-use ones, plus it can split out who manages the cash machines (like which bank).
The app is free to download and is available on both the Apple and Android stores.
Stay safe using an ATM
There are a lot of tricks scammers can use to try to steal your money when you use a cash machine.
The app gives you some tips to keep an eye out for.
If you think you've got an eagle eye, see if you can spot the hidden camera (which is there to record your PIN number) on this rigged cash machine.
Do take a look at some of the ways scammers use money fraud to try and con you away from your money.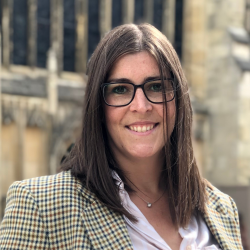 Latest posts by Naomi Willis
(see all)