Fraud is rubbish – there are no two ways about it.
You're sitting there, minding your own business, trying to get through to payday, and suddenly it's all gone.
All your money – vanished!
You follow all the tips.
You ignore the spammy text messages.
You report the emails telling you to log into your bank and update your details.
You hang up on the (slightly) convincing con from HMRC
But, sometimes, even when you've tried to avoid being scammed, they can get you anyway.
Unauthorised fraud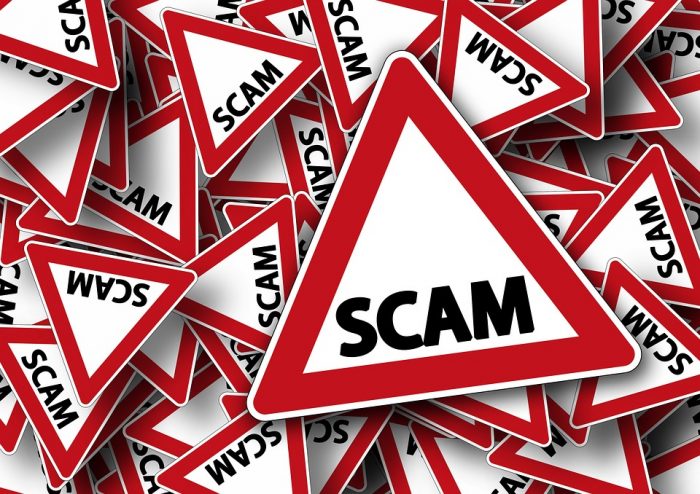 £10 BONUS OFFER: Earn easy cash by watching videos, playing games, and entering surveys.

Get a £10 sign up bonus when you join today.

Join Swagbucks here >>
The banking industry is trying to put a stop to it.
In figures released by UK Finance, they say how they've prevented a whopping £1.66 billion of unauthorised fraud a year.
(Unauthorised fraud is where the account holder does not authorise permission for the payment).
That's effectively the same as stopping £2 in every £3 of attempted fraud.
While it sounds like a lot, it does mean that fraudsters are stealing £1 in every £3!
In 2018, criminals successfully stole £1.2 billion through fraud and scams.
While having no money can be a total shock, wrecking your life, bills and peace of mind, you're able to try and get your money back from the banks.
However, the fraudsters are still profiting, and it's not on!
How they steal your bank account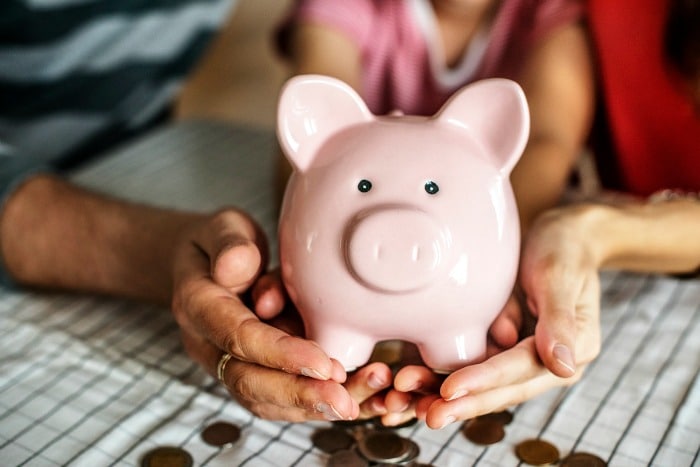 On ITV this evening (21 March 2019) we will be able to see first hand how fraudsters try to get our money in Fraud: How They Steal Your Bank Account.
The documentary follows a specialist police unit who go after the criminals who try to defraud us.
We can see how they track the gangs who steal credit cards; look at people who work at banks and sell our account details; and watch them go after a gang who have stolen £3 million from UK cash machine.
As many of these things cannot be controlled, the programme may have you wondering where to save your cash other than the bank.
I mean, how can you stop an insider at the bank selling on your information?
How can we stop when companies have data breaches? In 2018, some 6.3 million payment card details were compromised.
Do all 6.3 million cards affected need to be cancelled and reissued?
Card fraud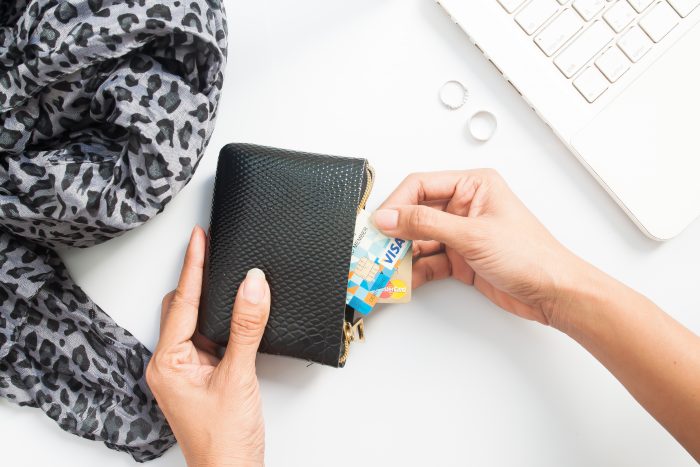 Most money lost occurs through card fraud.
This includes when criminals use stolen cards details to buy something. Scammers can get your card details through data breaches.
However, they can also get your card details if you have been the victim of a phishing email or scam text.
The best thing is not to trust emails or texts if you get them. Instead, go directly to the website of the provider or call them back if you're not sure.
This is also one of the reasons why it's difficult to get a bank account without ID – so there is less chance of fraud.
Social media scams
There have even been instances of people getting card details stolen via social media, and it's becoming a more popular way for scammers.
They set up a pretend shop with big discounts, and they have copied logos and imagery from elsewhere, so they look legit. They may even target people with sponsored adverts, which make the shops look more authentic. When you go to buy an item, they've then got your card details.
You think everything is fine until your item never arrives, and the shop suddenly disappears from the social network. Or, even worse, when your debit card got declined unexpectedly, but you should have plenty of money to cover things
The best thing you can do is be wary.
If it looks too good to be true, then it probably is. If there is a website, check for a UK address and look to see if it has things like a privacy policy and terms and conditions. While some scam sites may have these, others may not bother.
It also never hurts to ask friends or family for feedback if they've used them as well.
ATM fraud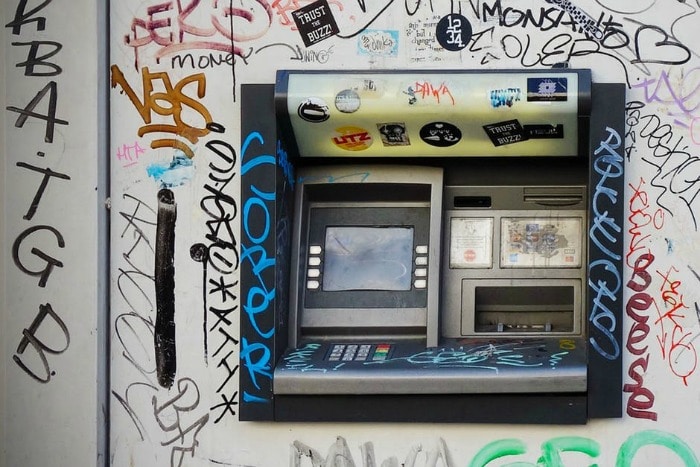 Card fraud is declining in the UK (maybe due to chip and PIN), but there are still millions of pounds being lost each year!
It can happen when a scammer leaves a reading device in an ATM, which you may not see.
There are things to look out for when using an ATM so you can stay protected.
Also, make sure to check other payment terminals like a self-service ticket machines at train stations, the cinema or even at car parks as they are also a risk.
If you're going on holiday, be sure not to let your guard down overseas as there is just as much fraud there too.
Lost/stolen cards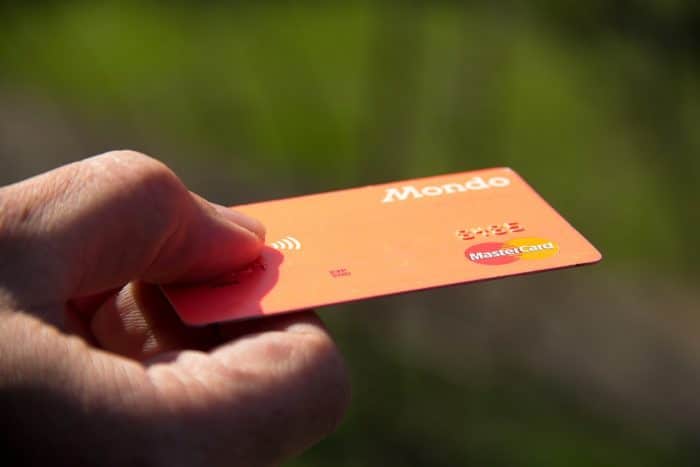 Card losses from lost or stolen bank or credit cards have increased slightly.
You may hope a PIN will keep you safer, but fraudsters can use low tech methods to find out your four-digit code. This can be as simple as distracting you while you're getting cash out.
The best thing you can do is report your card as lost or stolen as soon as possible. If you use internet banking, most providers allow you to do this via their app, so it can be much quicker to put a stop to the card.
Be sure to keep an eye on your bank statements to check for unknown purchases. Even if the amount looks low, you may skim past it thinking it's nothing, so be sure to check properly and report anything suspicious.
Also, if you've ordered a new bank card, then it could get stolen when it's on its way to you.
If you share a communal letterbox where you live then you're more at risk. Remember when your card is due and call your bank for an update if you think it's late – it's better to be safe than sorry. You could always ask for a new bank card to be collected from your local branch, which makes it much safer.
Stay safe
There are so many ways scammers try to get us, so be sure to keep up to date and see how to spot fraud early.
It's also worth making sure you keep up to date with little tasks like installing the latest software and app updates so you can protect your devices from cybercriminals, who are out to steal your personal information.
Stay clear of dodgy emails (that look legit) where hackers email demanding money. It may look real, but it's not.
If you've been a victim of fraud or cybercrime, then I'm really sorry to hear that. Please do make sure to report any fraud to Action Fraud, who will be able to help.
You're also able to report phishing scams (if you've not lost money and not given out personal information) whether you were connected via email, text, social media, phone, IM, pop up or post.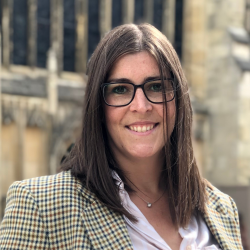 Latest posts by Naomi Willis
(see all)