Many people tend to assume that banks and building societies are the same.
However, this is not the case.
While they are both financial institutions, it is vital to know the difference between them.
This can help you save more money and have more cash in the bank to do the things you love.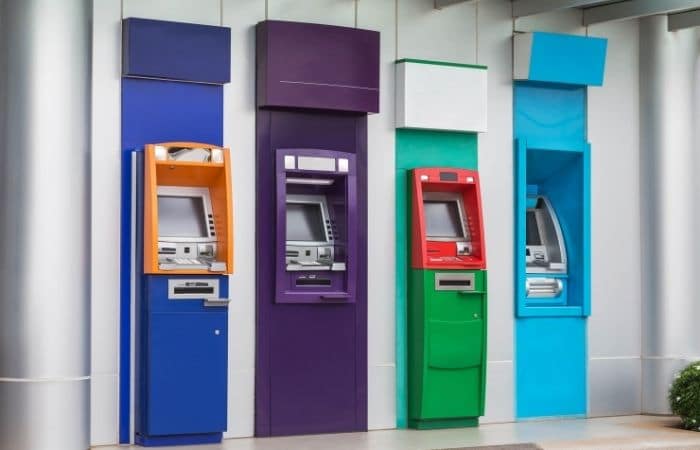 £10 BONUS OFFER: Earn easy cash by watching videos, playing games, and entering surveys.

Get a £10 sign up bonus when you join today.

Join Swagbucks here >>
What is a bank?
A bank is an institution that looks after your money.
There are traditional banks for individuals and commercial banks for businesses. Not only do they safeguard your funds, but they also lend money to members of the public.
Banks are owned by several shareholders who have a vested interest in the bank's success, as they take payments (known as dividends) out of the profits.
You can find banks with a high street presence and you can find online or fintech banks, which are managed through an app only.
There are many banks in the UK today, with several hundred across the country.
What is a building society?
Building societies also look after funds and lend money to the public.
However, the critical differences are that they do not have shareholders and are not listed on the stock exchange.
Instead, a building society is owned by its members. Members are also customers who hold mortgages or savings accounts with the building society, so they are often referred to as "mutual" societies.
Building societies are not as common as banks; there are only around 44 in the UK today. The Building Societies Association (BSA) is the voice for them as well as credit unions.
Main differences between banks and building societies
There are several key differences between the two.
The first is that banks have external shareholders, yet building societies do not.
Instead, Building Society customers become their members and have a more significant say in what happens to the organisation.
In terms of the products and services offered, you can expect better interest rates at building societies, yet banks will have a broader range of products available. This is because banks have greater leeway concerning the financial products they can provide.
When to use a bank
There are many situations whereby opening a current account or enjoying other financial products from a traditional bank make a lot of sense:
Banks provide a worldwide approach; there are no perceived restrictions or boundaries when using a bank. The trade-off is that you don't get the ownership benefits or community perks a building society provides.
You can also enjoy a broader variety of products with banks. As private shareholders own banks, they are continually growing, meaning you're more likely to find enhanced services or products.
Advantages and disadvantages
Banks are more convenient, as there are more branches across the UK. This makes it much easier for you to visit a bank in person if required. You will also enjoy a broader range of products at a bank, as previously mentioned.
On the flip side, the interest rates banks offer on a savings account tend to be lower than the rates provided by building societies. Some people also feel that banks lack a personal service due to the size of these businesses.
If you are looking for a higher rate on interest (who isn't in these times?!), Chip offers one of the market's best interest rates in an easy access account. Read more in our Chip review.
You'll also find you have more choices for the best online banks. If you are looking for a bank account without ID you have more options.
When to use a building society
Let's take a look at the scenarios where it might make more sense to have one of these accounts:
If you're looking to save money, you can enjoy better interest rates by choosing a building society. When many people struggle to save at all, an income boost like this is welcome.
Many people also prefer these organisations because they are more in tune with ISAs, mortgages, and loans.
Advantages and disadvantages
As building societies do not need to pay dividends from the profits to shareholders, customers can enjoy some of the profits being passed onto them. This means lower interest rates on mortgages and higher rates on a savings account.
Members also have an input in decisions that impact the operation of the building society by way of voting during the Annual General Meeting (AGM). From providing new services to appointing new directors, members have a say in all crucial areas.
We've noticed that you cannot get all the same services. After a conversation in the Skint Dad Community Group, members found out that you cannot cash a cheque in a different currency in a building society. So, if you know you'll get a cheque from abroad, a bank may be better.
You also need to ensure you have a building society roll number added in the reference field if you are having money sent to you online (for some accounts).
Many people also feel they enjoy more of a personal service when using a building society because these organisations are more regional than national.
However, this can also be a disadvantage, as the lack of branches can mean you may not have a building society in your local area. You can also expect a more restricted range of financial products, so do keep that in mind when deciding what works best for you.
Read next: Places to keep your money that's not a bank
Final thoughts
There are pros and cons associated with both banks and building societies. Rather than one being better than the other, it is about understanding your current situation and determining which option will be best for you.
If you want to enjoy better rates on your accounts, a building society is a great choice. However, if you want a broader range of products, a bank may be the better fit.
FAQs
Is a building society safer than a bank?
If you keep within the £85,000 Financial Services Compensation limit, it should not matter which of the two you use to open current accounts or a savings account because your money will have equal protection to keep it safe.
Is it better to save with a bank or building society?
Many people feel that saving with a building society is better than a bank. Building societies typically offer better rates on savings accounts compared with banks.

According to Your Money, in 2019, the average variable interest rate paid by building societies was 1.05 per cent. The average variable interest rate paid by banks was 0.83 per cent.
Is a building society account the same as a bank account?
Building societies and banks are not the same. Banks are businesses that are typically listed on the stock market. Therefore, they are owned and run for the benefit of their shareholders. 
On the other hand, building societies do not have external shareholders involved in their business. Instead, members can vote on decisions that impact the overall building society.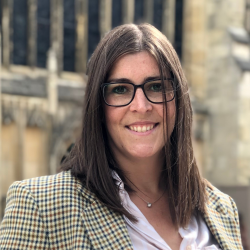 Latest posts by Naomi Willis
(see all)