Although a bank can keep your money safe, with low interest rates, they are not the most sought after place to leave your money. Where else can you hide your savings away?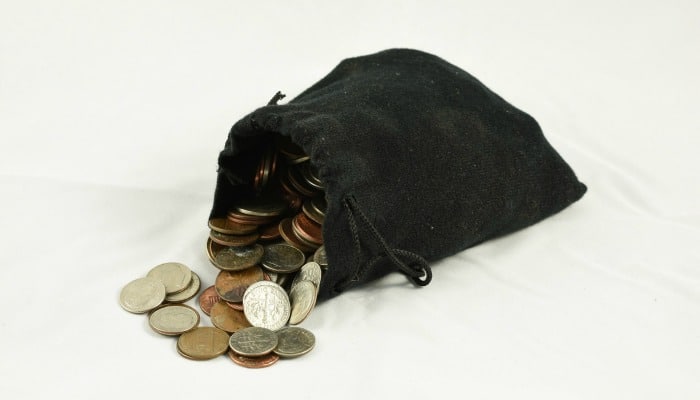 £10 BONUS OFFER: Earn easy cash by watching videos, playing games, and entering surveys.

Get a £10 sign up bonus when you join today.

Join Swagbucks here >>
The Bank of England has dropped interest rates to 0.25% – the lowest level ever! This is also the first time the interest rate has been cut since 2009.
But what does this mean for our finances?
If you have a debt…
For anyone who has a tracker mortgage, you will see your monthly payments fall, in line with the interest rate. If you're on a fixed-rate mortgage however you will probably see no difference to the amount you need to pay back each month.
In terms of a loan and/or credit cards, there may be more offers for cheaper borrowing for long periods of time but only if you have a good credit rating.
If you have savings…
The interest rate is lower means that you will not get as much back on your savings. This includes your savings account with a bank and it may even hit your pension pot.
If you're off on holiday…
The pound is now weaker than it was so you're going to get less when you change up foreign currency.
Why has the Bank of England cut the interest rate?
What the Bank of England is trying to do is make people spend more money.
If mortgage payments are lower people have more spare cash at the end of the month. Then, if interest rates are low people won't see the point of saving it.
So with more disposable money and no incentive to save, the only thing left to do is spend the money. This will help to boost the economy.
Is there a better place to keep your savings?
If you do have any savings should you still be keeping them in the bank?
Well by keeping your money in a UK bank, building society or credit union, up to £85,000 of it (if you're lucky enough to have that much saved) is protected by the FSCS if the bank fails or goes bust.
Find out the difference between a bank and building society.
Rather than looking at a traditional savings account, some current accounts now have a higher rate of interest! This means you'll earn more money back by keeping your money where it is than transferring it out.
Related:
More and more people are starting to hoard their money outside of the banking system. Coins and notes in circulation rose by £1.2 billion since the end of May and by £5.9 billion in the last year.
So where are people keeping all this money?
If you want to steer clear of banks and low rates, what other things could be done as an alternative to stashing your cash?
1. Under your mattress
The phrase "out of sight, out of mind" springs to mind (spring, mattress – get it!)
Whether you want to hide your money under the bed or even plan to pull up the floorboards, although the money will be hidden well, it may not be the safest. If you have a break-in or even a fire, your money would be at risk.
2. In a can of beans
I'm not talking a real tin of Heinz or even an own-brand alternative, but if you are looking to hide money then you do have a few sneaky options.
Some of my favourites ways to hide money are:
3. Savings jar
My favourite types of savings jars are the big metal tin ones that sometimes pop up in a pound shop but we usually get them from Amazon.
You aren't able to open these tins (and we even struggle when using a tin opener). The bonus of not being able to open it is that you can't spend it!
We started saving at the beginning of the year and opened it 6 months later. We managed to stash away close to £400 by hiding any spare change and the occasional note so it's a good way to tot up your money without realising how much you have.
4. Home safe
Problem with saving in a jar is that they are very easy to move. While it's not something that could get filed away and lost, it could be one of those things that would be stolen if the worst happens and your home is broken into.
While having a few pennies in a jar stolen wouldn't necessarily be the end of the earth, if you were planning to keep more money at home then it could be worth having a home safe.
You have the added protection of security and pass codes to access the money and you can bolt most home safes to the floor.
Alternatively, you may want to keep other precious items secure. You can hire a safety deposit box from private companies but many banks have them too.
To be honest, if you are just looking for an alternative to a bank for your cash, you will be better to keep it in a savings account and get a bit of interest than paying for a small tin box in a vault.
5. Use an app
While banks don't pay much interest, you're able to get the market's best interest rates on your savings with Chip.
The Chip savings app works out how much money you can afford to save (taking into account your bills, direct debits, standing orders etc) and saves money automatically.
Additional, Bitcoin trading apps enable you to generate money through small investments. Go through the review on the trading app at https://copico.io/ that will provide you with some good knowledge about bitcoin trading.
6. Clear your mortgage or other debts
The interest rate on your mortgage may have gone down if it was a tracker but you could still be paying higher interest than you're currently earning with any savings.
Instead of saving vast amounts of money, you could use anything spare to pay your mortgage off that bit quicker.
If you have any personal debt then it may well be a good time to clear it too. If you have a savings account with a 0.5% interest rate but you are paying over 20% on your credit card, you will just be throwing money away each month on interest payments.
7. Invest in something precious
Rather than keeping your money in a bank, you could look into different investment options. Whether you have an appreciation of art or would prefer to invest in gold, buy silver or even wine, the idea is that you buy it for a lower price and sell it for more.
8. Peer-to-peer lending
If you have a good pot of money saved, then you could try your hand at becoming a lender yourself. You don't lend directly to the borrower but go via peer to peer lending sites. As there is no bank or building societies involved, there is no middle man to split profits with.
Peer-to-peer lending is on the rise, with some sites saying that could earn over 5% back on your investment. Plus, this isn't just for big-time investors; some of the sites allow you to invest as little as £10.
Be aware though, that your money is not protected by the FSCS.
9. Premium bonds
Staring at £100 for a premium bond you could hit the jackpot if you win.
You don't earn any interest on the money you put in but you are entered in a monthly prize draw where you could win differing amounts of money.
Prizes range from £25 to £1 million pounds and you don't have to pay any taxes on what you win. It's a surefire way to strike rich if you're looking at how to make a million pound.
I bought my wife a premium bond for our first wedding anniversary (it's paper – how romantic am I?!) but we haven't won anything back as yet.
The money you invest is backed by HM Treasury and it's 100% secure – so while you may not win a penny, you also won't lose anything either.
10. In a business
Do you think you could do better than one of Dragon's Den? You could take any savings you have and invest growing a business. Whether you want to support a local business or put your money in a crowd funding platform, you may see your money back – or you may not!
You could even invest your money in yourself and start your own business. Find something you genuinely enjoy and make a profit of. For me it's growing a business through creating a profitable blog. For you it could be the same, or you may be a dab hand at making beautiful cakes, or are crafty, or are an amazing artist, or you are great with animals and could start a dog sitting and dog walking business.
Look for a gap in the market and use some of your money to make more profit.
And if you find yourself pitching in front of the Dragon's with your new business, you could end up being a millionaire – now that's not a bad investment at all!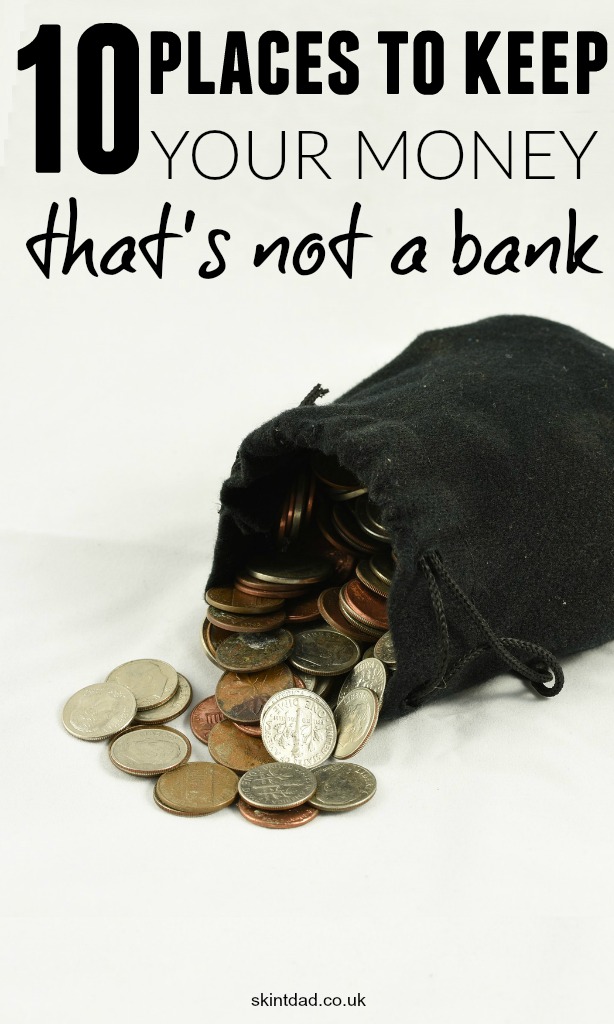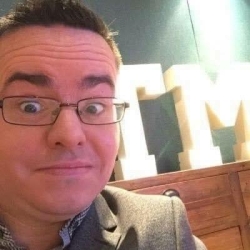 Latest posts by Ricky Willis
(see all)