Get a free letter from Father Christmas (Santa) sent to your home this year to start the festive season off with a bit of sparkle and magic.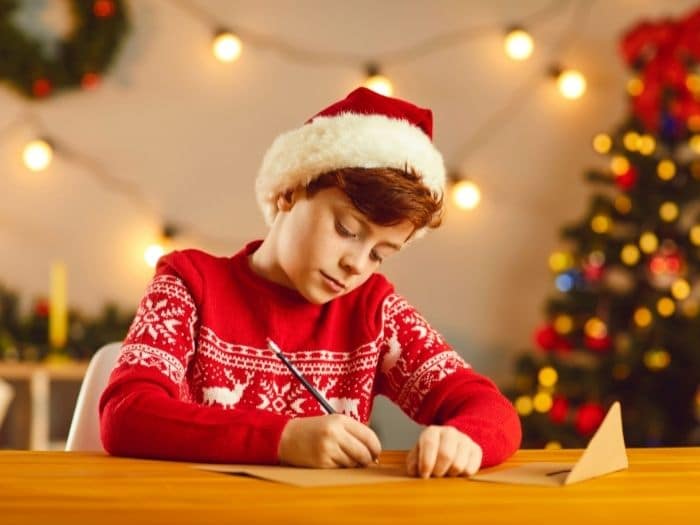 £10 BONUS OFFER: Earn easy cash by watching videos, playing games, and entering surveys.

Get a £10 sign up bonus when you join today.

Join Swagbucks here >>
Although I'm rapidly becoming older, I am still a firm believer in jolly old Saint Nick, Santa Claus, Father Christmas – whatever you call him.
He is part of the magic of Christmas.
And while overspending on presents and overspending on food can put people off the whole festive thing, it's still good to hold on to the magic as much as possible.
That's why getting a letter from Santa can start the season off with festivities.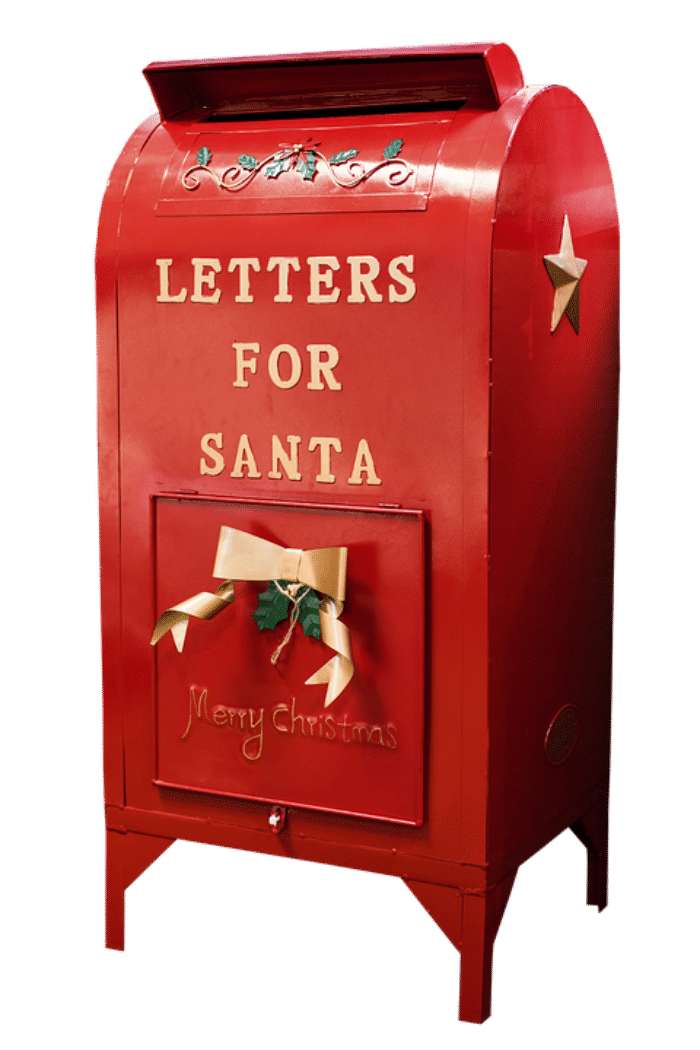 Get a free letter from the Post Office/Royal Mail
The Post Office elves are helping this year by delivering children's letters to Santa.
It's not just a one-way communication method, though.
After your child has sent their letter, they will be delighted when they might get a reply before Christmas Eve.
A little elf told me that Father Christmas may be able to reply in braille or large print if this is of use to your child.
It's simple to get a letter back from Royal Mail, just remember to include your full name and address so he can write back.
Have your child send their letters to:
Santa/Father Christmas
Santa's Grotto
Reindeerland
XM4 5HQ
If you want a reply in Welsh, send your letter to Sion Corn, Ogof Sion Corn, Gwlad Y Ceirw, XM4 5HQ.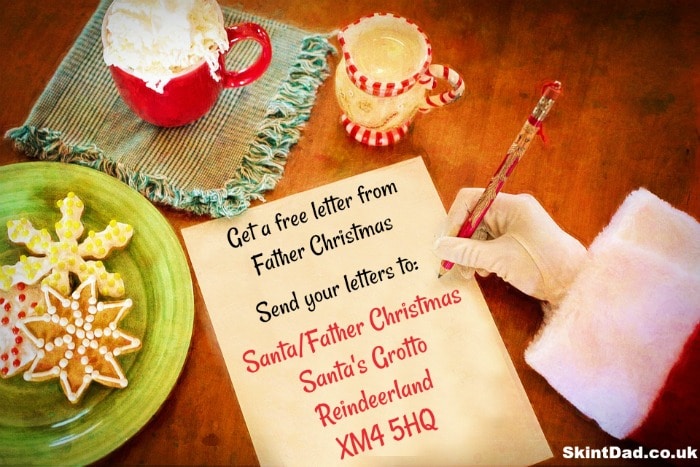 There is a cut off when the letters need to be received.
Letters need to be sent in before the second Friday of December, so make sure to send any letters before 9 December 2022.
Be aware that Father Christmas is very busy at this time of year.
While he tries to write back, it can't be fully guaranteed, but he'll do his best to get Royal Mail to deliver the child's letter.
RNIB – for children who are blind or partially sighted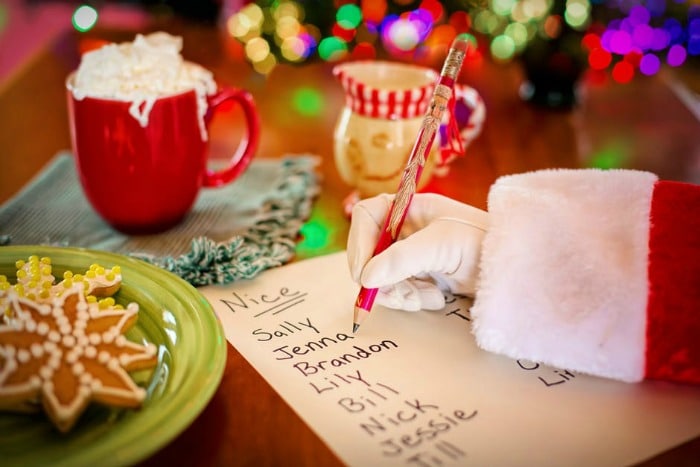 If your child has a visual impairment, the elves helpers at RNIB are also supporting with letters in different formats.
Write a letter as you usually would and send it to RNIB using their online form.
The form will give you a chance to specify which format you want the reply in:
English or Welsh
Braille – uncontracted
Braille – contracted
Large print – please specify the font size
Audio CD
Email (16-point attachment)
Santa letters must be sent to them before 2 December 2022 to give Father Christmas a chance to read the letter and reply.
As it's the season of giving, they would accept a donation, but don't feel you need to if money is really tight.
Portable North Pole – video from Santa Claus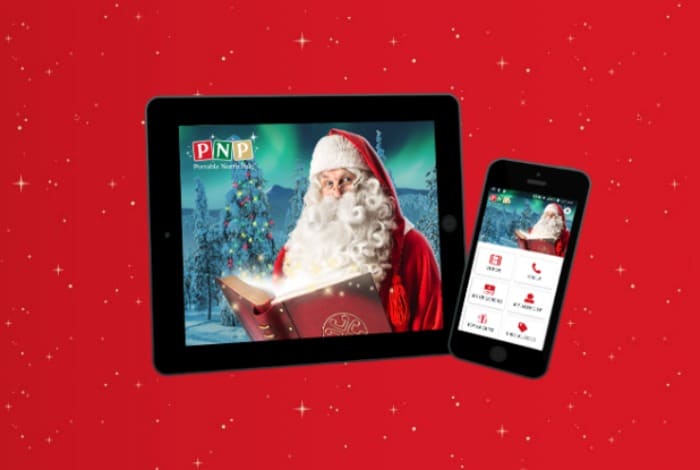 If you'd prefer a video, then you have options too.
The Portable North Pole launches each year in December and gives you a personalised video for free.
The app is there all year round, so you can have fun with your kids whenever you feel they need a bit of magic.
There are paid options, but you don't need to do them to get the full magic.
We've used them for years, and it really makes it feel that Christmas has started early.
The website has loads of things to do as well.
There are quizzes and colouring for your kids.
On top of that, you can find stories, videos, and fun facts to share with your children.
If you want some ideas for activities to do in the run-up to Christmas, take a look at the cookbook, where you can find festive recipes.
Get a free text message from Father Christmas
Jolly old St Nick is down with the kids and can communicate whenever you need via text message.
I've found the Message from Santa! app a lifesaver!
If we're having a bit of a wobbly at bedtime, you can schedule for a (simulated) phone call to arrive and Father Christmas will say hi.
Make sure to programme it with what you want him to say and he can give a few words of advice (be good to your sister, get ready for bed) or can congratulate them on good behaviour or doing well at school.
On top of the phone calls, there is an interactive text message where your kid feels like they're having a conversation with Santa Claus.
It's all pre-programmed, so no one actually talking to your child, and very clever how they can pick up on questions your child asks.
The app is free and can be personalised with a subscription option (£1.99 for a year) which allows a lot more flexibility and options. You can get the app on the Apple App Store and Google Play Store.
Free personalised Santa letter
If you want something really personalised for your child, you can find a template free Santa letter online that you can change and print off at home.
You could always use a holiday stationery template from Microsoft Word and write a letter from scratch.
This way, you can say whatever you want to let your little one know they've been very good (or perhaps need to pull up their socks to get on the nice list).
Why not add details about what the Christmas Elves have been doing locally, pick out some things that have happened in your home (or it feels like St Nick sees everything), and add a reminder about any Christmas Eve traditions you have?
You could even do a series of letters throughout December to build the magic and excitement.
Because you've got more control, you don't even need to post them and can save the cost of a few stamps.
Track Santa with NORAD on Christmas Eve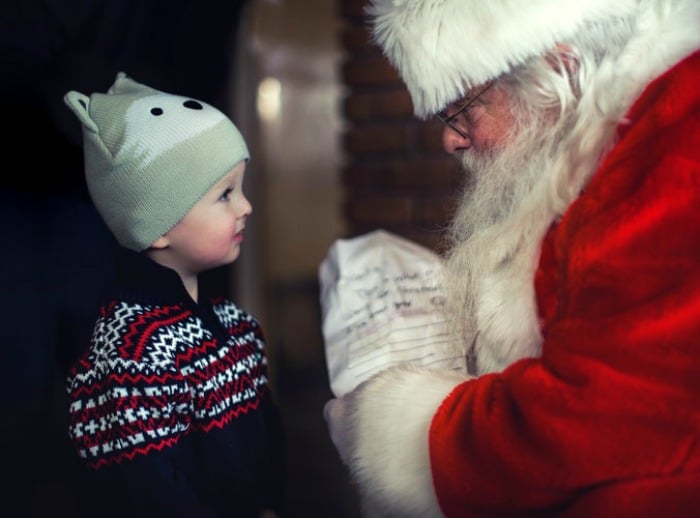 Although it's not a letter, you can follow the magic of Christmas each December and watch as Father Christmas delivers presents to children across the globe.
With thanks to NORAD (the North American Aerospace Defence Command – yes, the American military!), you can literally follow Santa Claus and his reindeer as he hands out presents on Christmas Eve.
They've been tracking his whereabouts back since 1955, and I don't think it's Christmas anymore if we don't check through the day on the 24th where Father Christmas is.
Children all over the world can use the NORAD Santa site, as well as new mobile apps and Amazon Alexa, to see how many homes he's been to.
The website is all top secret and launches each year on 1 December.
Once live, you will be able to play games, look around the virtual Santa Village, watch videos and generally stay entertained until he arrives.
Whatever you're doing this season, make sure to have a Happy Christmas :)
More Christmas content to read next:
15+ Super Simple DIY Christmas Decorations To Make With Your Kids
Can't Afford Christmas? Here's What to Do
Are Advent Calendars Going too Far? (Plus Cheaper Alternatives)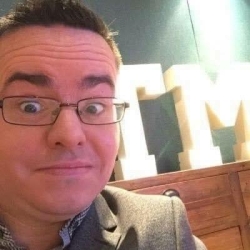 Latest posts by Ricky Willis
(see all)