I remember, back in the good old days, when I used to get a chocolate in my advent calendar, which I ate before breakfast (don't judge!)
Today, you can still get exactly the same ones, a little piece of cheap milk chocolate for as little as a quid!
Although, we did find one for just 30p a few weeks back! Bargain, hey?!
Advent calendars
Keeping up with the Joneses?
Getting carried away with media hype?
Love shopping?
Just like a novelty?
Whatever the reason, these new types of advent calendars are taking over and replacing chocolate with all sorts of stuff.
While some of it seems like a nice enough idea, is it just going too far, when Christmas can be a massively expensive time of the year anyway?!
And this is on top of the Christmas Eve boxes that a lot of people seem to be making too – but that's for a discussion another day.
Let's take a look at some of the advent calendars you can pick up and see if you can get a cheaper version cause, let's face it, no one like a bah-humbug at Christmas.
Wine advent calendar from Aldi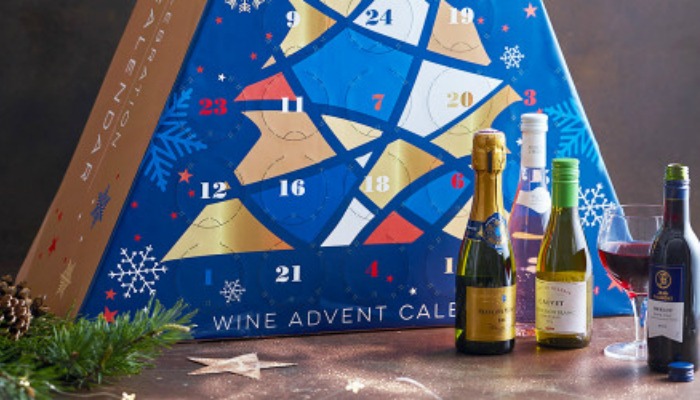 £10 BONUS OFFER: Earn easy cash by watching videos, playing games, and entering surveys.

Get a £10 sign up bonus when you join today.

Join Swagbucks here >>
Known for blooming good prices anyway, Aldi is selling a wine advent calendar from 4 November, but don't expect stocks to last long!
They are limited to one per person and give you 24 mini bottles of red, white, rose wine and fizz (drink aware, and all that).
The advent calendar will likely cost you £49.99. Now, this is far cheaper than other wine calendars out there but is it worth it?
Each bottle will give you one glass of wine and works out at just over £2 a bottle.
If you wanted to match it, you could pick up miniature bottles of wine for around £1.75 each, which is £42.
Or, why not go for a multi-buy?
At Tesco, you can get 25% off when you buy 6 or more bottles of wine. Bottles start at £4.50 and each one has (approx) four glasses in (well, they are meant to…!)
This would mean it would cost you from £20.25 for 6 bottles, giving you the same one glass per night in the run-up to Christmas.
Asda cheese advent calendar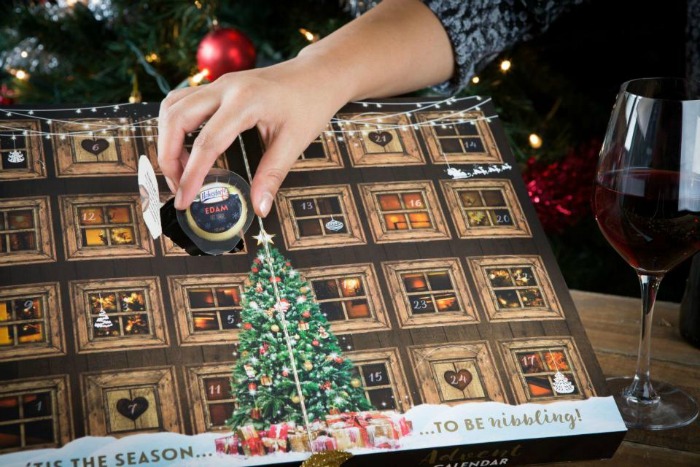 So, with your wine, maybe you need a little cheese.
As a good pairing, why not also grab a cheese advent calendar from Asda. Sainsbury's are also selling them.
They are a fairly good deal at £10, but you're not going to be getting a good size block. Each cheese is like the size of a mini Babybel.
You can seven different varieties including Jarlsberg, Applewood, Edam, Red Leicester and Cheddar.
Remember, you'd need to store the advent calendar in the fridge.
So, if you're not actually going to see it, why not just head to the cheese aisle and spend the money (or less) on some of your favourites cheeses and a few crackers as well.
Tea advent calendar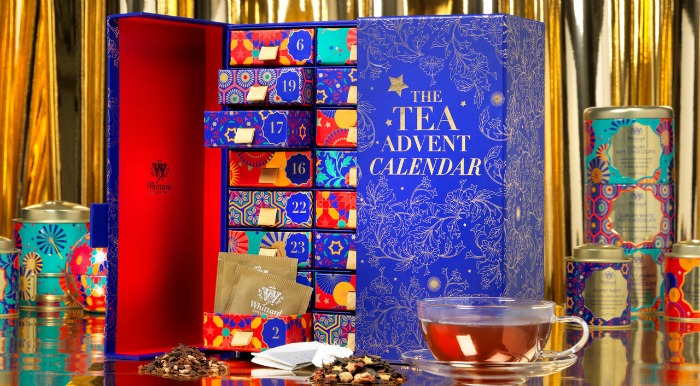 A good cuppa to start the day off right – and with one new tea bag a day, this tea advent calendar from Whittard would really hit the spot.
But, I know how fussy people can be with their tea.
While trying to cut back on supermarket spending, branding down can happen in pretty much any aisle. However, when it comes to tea many people refuse to give up their favourite brew.
Instead of spending £60 on 94 teabags in a calendar – I mean, seriously, how much?!?! – stock up and get a bumper pack of your favourite.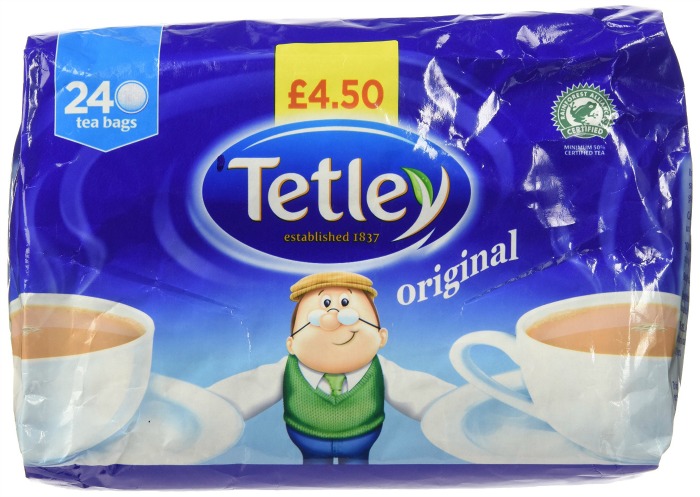 Beauty advent calendar
It's the beauty advent calendars that seem to be the most popular with so many different retailers selling them.
But, remember the bad press Zoella got last year when she sold one at Boots as the price point was so far away from the budget of most of her fans?! Plus, for £50 you only got 12 days of advent, not 24 like most other sets!
While she has a Christmas range with Boots again this year they are staying away from advent calendars.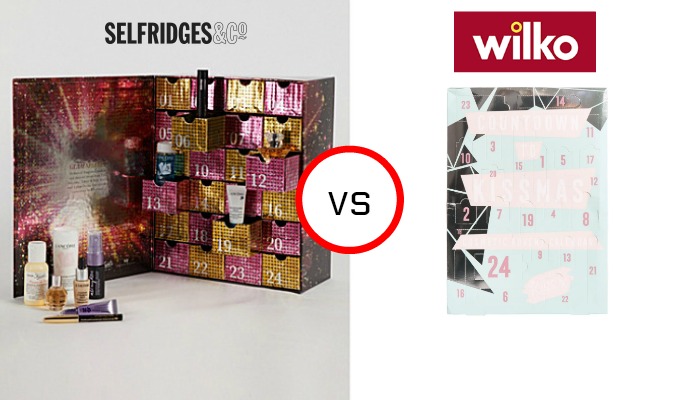 If you're after a beauty advent calendar, how about this one from Selfridges? It's filled with cosmetics from Kiehl's, Lancôme, Urban Decay, Viktor & Rolf and YSL and will set you back £130!
While there are a million and one (ok, slight exaggeration) calendars in between, why not try this beauty advent calendar from Wilko for just £6.
So it won't have the big luxury names like the one from Selfridges, but it will do the same thing.
However, sometimes its worth looking at what you're paying out for. There are times when the content of the advent calendar is actually worth more than you're paying.
The M&S Beauty Advent Calendar is worth £280, but you can get it on a stonking offer for just £35 at the moment!
Gin advent calendar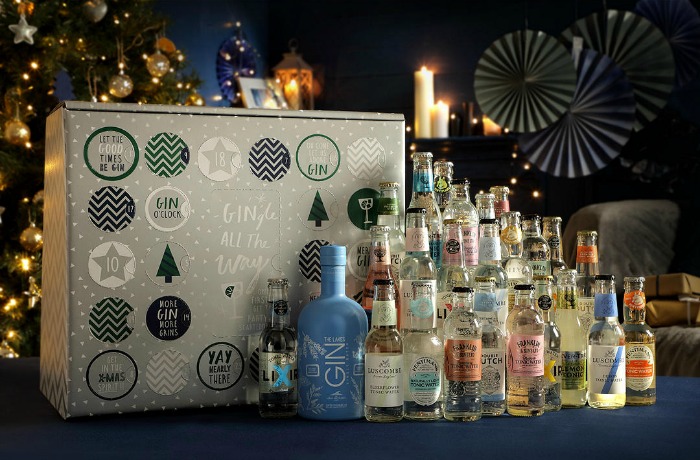 There doesn't seem to be anything more trendy at the moment than gin.
Once known as "mother's ruin", a G&T is the drink of choice for many, with gin bars popping up all over the place as well as local craft gins being made.
So, it'd seem wrong for there not to be a G&T advent calendar.
While a bottle of spirit might set you back £20 (plus add on the tonic), an advent calendar will cost you more.
This one from John Lewis will cost you £95, but you do get a full bottle of gin. And then 23 bottles of tonic! Just add your own ice :o
If you want to spend less (who doesn't?!) then Not On The High Street has a gin themed advent calendar. For £21 you get 24 gin flavoured chocolates – not quite the same though.
The best bet is to either look for a B&M gin advent calendar at £29.99 for 12 mini bottles (if there are any in stock!) or just grab a litre from the supermarket and pace yourself over the festive period.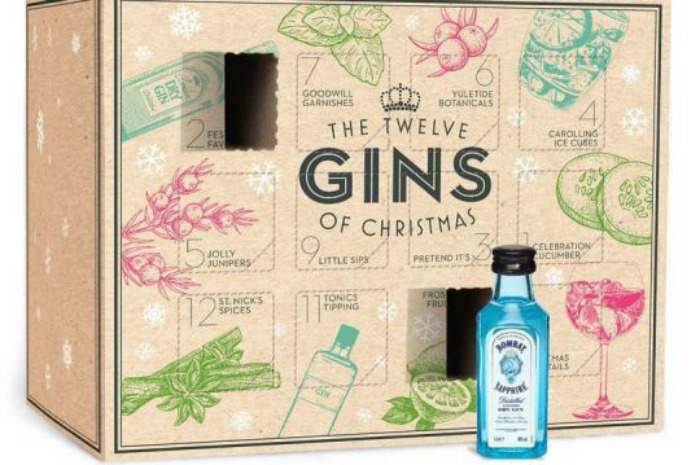 Beer advent calendar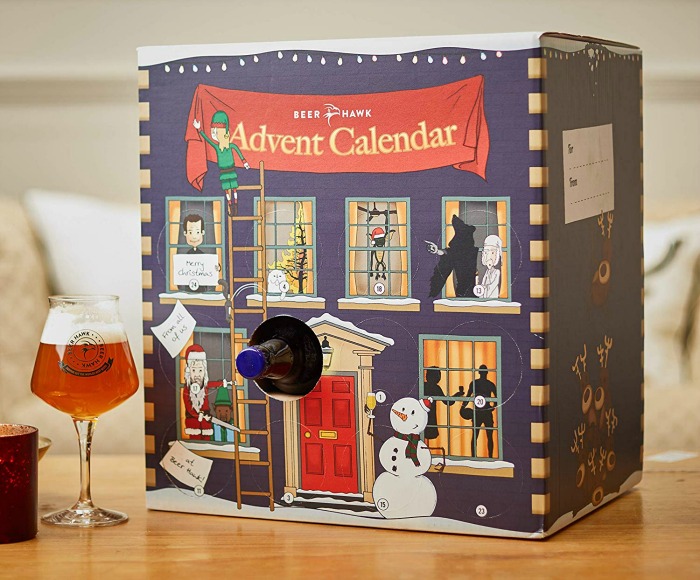 If you prefer a beer instead of the wine, gin and cheese, then there are plenty of options too.
Amazon is selling this one (although it's not released until late October).
You get 24 full sized bottles from British breweries including BrewDog, Magic Rock, Siren and Wylam.
However, if the price puts you off, how about trying this skinter version with a crate…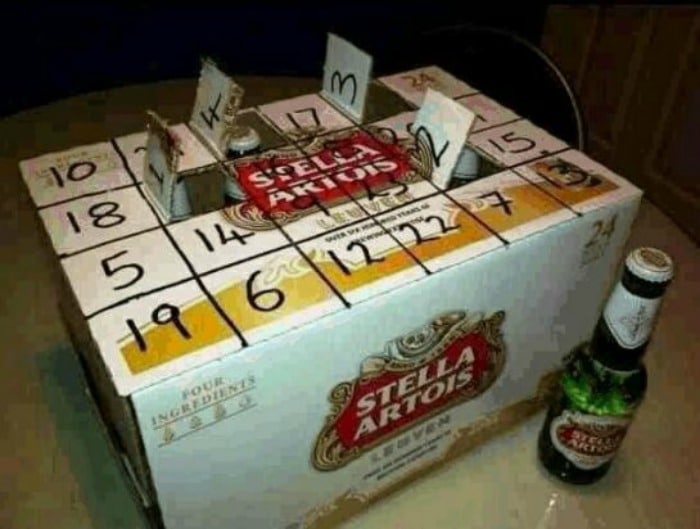 And some others…
In looking for advent calendars, I've come across so many that I facepalmed and eye rolled too many times!
Here are some of my favourite – just for giggles.
Stationery advent calendar
Cause everyone wants a paper clip for Christmas instead of chocolate?
Next will flog you one with pencil sharpeners and post it notes for £18 or Tinc will sell you their advent for £28 ("deal" for two for £50!).
The Smiggle one with kid's stationery (priced at £25) also gets you a 1 of 25 chances of winning a shopping spree worth £500 pounds! Ok, it'll be full of tat that you'll struggle not to suck up the vacuum, but the kids love it!
Tip: They don't sell fast and go on sale after Christmas so buy one cheap in January to use for next Christmas :)
Personally, I could pop to the pound shop and come back with a lot more than 24 items for the amount they're charging!
Dog advent calendar
Cause pets celebrate Christmas too?
Pamper your pooch with a daily advent treat for just £10 or pick up a pack or treats from the supermarket for a few quid.
Bath bomb advent calendar
If you're a fan of bath bombs then why not treat yourself to an advent pampering session daily in the run-up to Christmas.
Or for a more expensive experience, get this one from Lush for £75 (and you only get 12).
Pork scratching advent calendar
And, possibly my favourite, cause I love pork scratchings (although I'm not a fan of the price), why not get your munchies on and have a mini pack of different flavoured scratchings.
It'll cost you £20, plus postage, so I may just grab a bag the next time I'm shopping so I don't get extra skint!
Please do tell me you've seen some OH-MY-GOSH-THEY-DIDN'T ones…come and share what you've found in the Skint Dad Community Group.
---
Read next: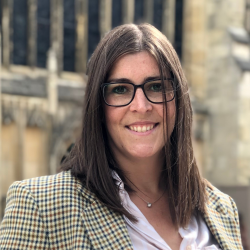 Latest posts by Naomi Willis
(see all)