To help keep the nation fed, farms and orchards in the UK are looking to recruit people for fruit picking jobs. Here's where to apply.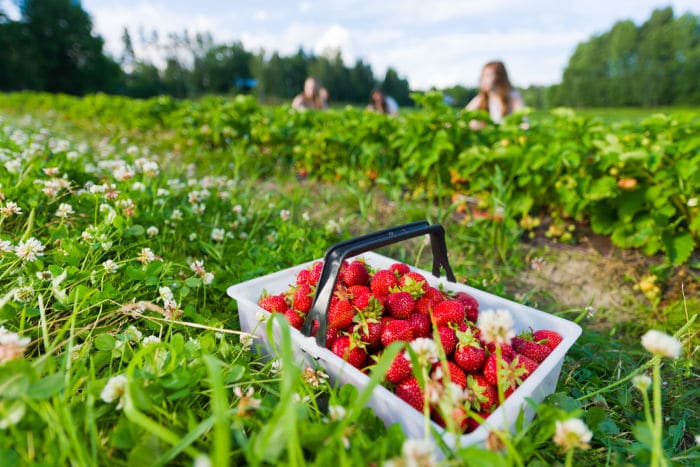 The picking season for fruit and vegetables in the UK starts around April time each year.
Everything usually goes to plan, and food gets from the farm to the shop smoothly, but similar to last year it's different.
A third of the summer's food harvest could go to waste because of a labour shortage due to border closures.
Because of this, UK farmers have plenty of well-paid seasonal jobs available for people to pick fruit and veg.
Fruit picking jobs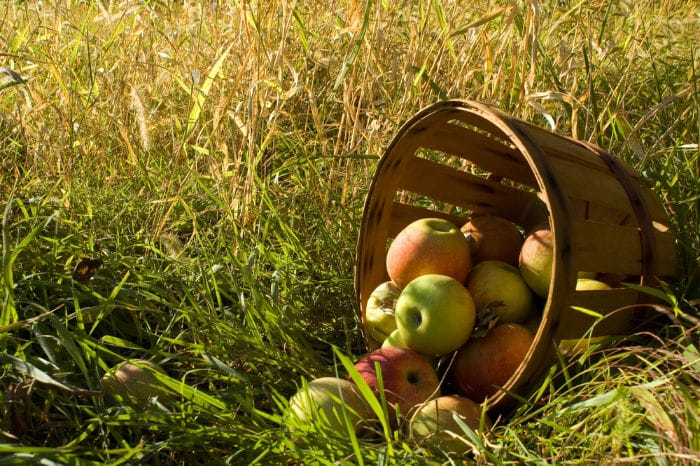 Thousands of people are needed to get into fields and orchards to pick fresh fruit and vegetables.
You'll get paid a good salary and help the nation get our five a day – as well as helping to avoid any food going to waste.
They give training, so don't worry if you've got no experience. You need to be over 18 and be fit, healthy and willing to get involved with manual labour.
These jobs will be hard work and will mean you need to leave the house.
However, if you don't want to go out, look at genuine work from home jobs or look at ways to make money online instead.
As well as fruit picking jobs, many farms will also be recruiting for fruit packing jobs, plant husbandry, and forklift drivers, tractor driver and van drivers.
How much do you get paid per hour as a fruit picker?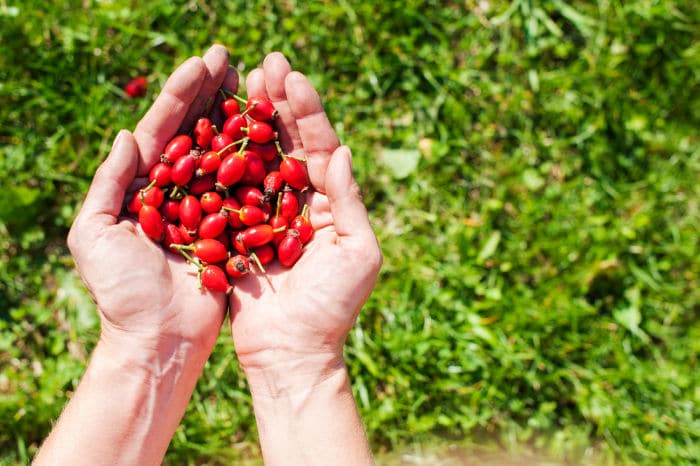 The pay varies from farm to farm for fruit picking jobs and will also vary depending on the role. Jobs usually pay per hour.
The typical hourly pay is from £9 per hour to £11 per hour, plus many jobs offer a productivity bonus.
Many jobs can see you earning up to £14 per hour to pick fruit.
All work is temporary, seasonal and just for the summer, but is usually always over the national minimum wage or living wage.
Where to apply for farm picking jobs near me?
All jobs will ensure that government guidelines on social distancing are followed while on the farms.
If you are currently furloughed from your job, you can do other paid temporary work.
Before you apply, please check with your current employer that you don't have a clause in your contract to stop you from taking a second job, or if there's a conflict of interest. You will still be paid 80% furlough money if you take another job.
If you need work and are looking to boost your income, here are some places recruiting pickers now:
Hall Hunter farms – can also offer accommodation for workers (for a small charge).
Hops seasonal work – no new work or hours until May onwards
Find a job using the Gov site – use the search terms "fruit picking" or "vegetable picking"
Alternatively, search for a farm picking jobs near me on your favourite search engine.
Some fruit picking jobs and vacancies also come with accommodation, so check with each site if travelling daily will be an issue.
As an added bonus, as well as getting paid, you're also getting free exercise in the British countryside.
When is fruit picking season?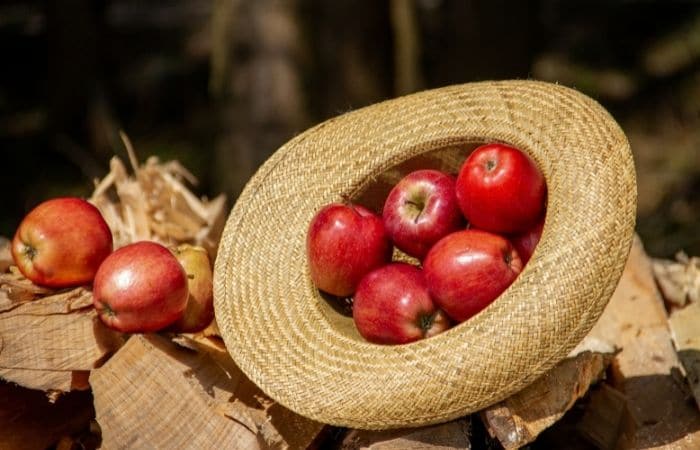 Fruit picking season varies depending on the fruit or veg, as well as how the weather has been that year.
In terms of a job, recruitment can start in March or April, with a big drive for more hours in May. Recruitment can still carry on through the year, with a new group coming in at different times.
For things like the strawberry picking season, it can all start in early May, with it still taking place in June and July. If the weather is great in a year, pickers can still be packing up them into August and September.
For blackberries, workers are needed later in the summer and in early autumn, so a temporary job can last some time, depending on what needs to be picked.
Apples ripen at different times, but the main harvest is from the end of August with the majority collected in September and October.
May – Asparagus
June – gooseberries, redcurrants, rhubarb, strawberries, carrots, cabbages, broccoli, cauliflowers
July – black currants, cherries, gooseberries, loganberries, raspberries, redcurrants, rhubarb, strawberries, tayberries, peas, potatoes, spinach
August – early-season apples, blackberries, blackcurrants, cherries, plums, raspberries, strawberries, tayberries, onions, marrows, sweet corn
September – mid-season apples, blackberries, elderberries, plums, raspberries, pumpkins, runner beans, tomatoes
October – mid-season apples, elderberries, pears, plums, raspberries, pumpkins, sweetcorn, spinach, runner beans
November – late-season apples, Brussels sprouts, leeks, greens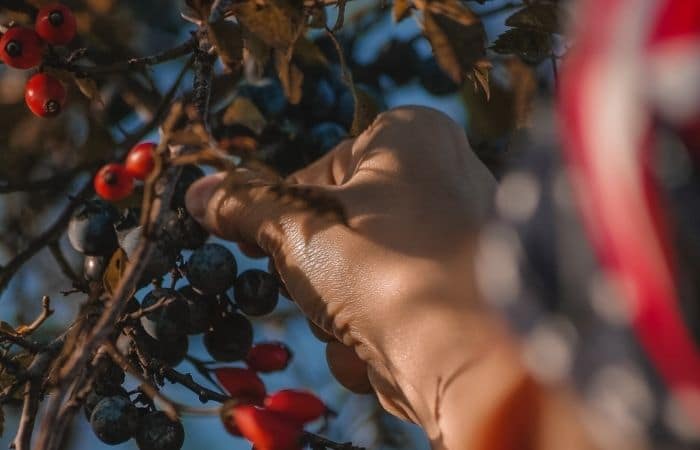 ---
Try this at the same time > Get Paid to Go Walking with Sweatcoin
There are loads of other temporary jobs being advertised at the moment, so if working on a farm isn't up your street try these ones.
:: Come and join thousands of other savvy shoppers in the Reduce Your Supermarket Spend Facebook community to find out tips and tricks to save money on your food shop.
Enjoy this post? Why not also sign up to receive our newsletter.
We send out all the best money saving news and tips from the site, and as an added
bonus you'll get an exclusive £16 cashback from Quidco (new members only)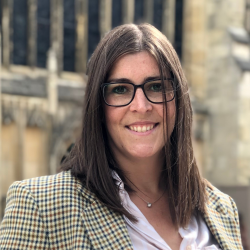 Latest posts by Naomi Willis
(see all)