Whether you need a career break or want to get out of the classroom for good, there are jobs for ex teachers that suit your skills perfectly.
£10 BONUS OFFER: Earn easy cash by watching videos, playing games, and entering surveys.

Get a £10 sign up bonus when you join today.

Join Swagbucks here >>
If you're a teacher seeking a change of scenery from the classroom, you're in the right place.
Whatever your reasons for leaving teaching, there's undoubtedly a better fitting role out there for you.
From social work to corporate roles, we've compiled a list of the 8 best jobs for ex teachers.
Read on for important information about these roles, including advice about retraining and some handy FAQs.
Leaving teaching
Teachers enter the profession driven by a desire to inspire the next generation.
But whether you've been a teacher for 20 years or have just started teaching, the demands of the job can weigh heavy – from the workload to the long hours of marking after school.
If you've concluded that being a teacher isn't right for you at the moment, don't worry – you'll be relieved to hear that there are many other alternative jobs open to you.
Alternative careers for former teachers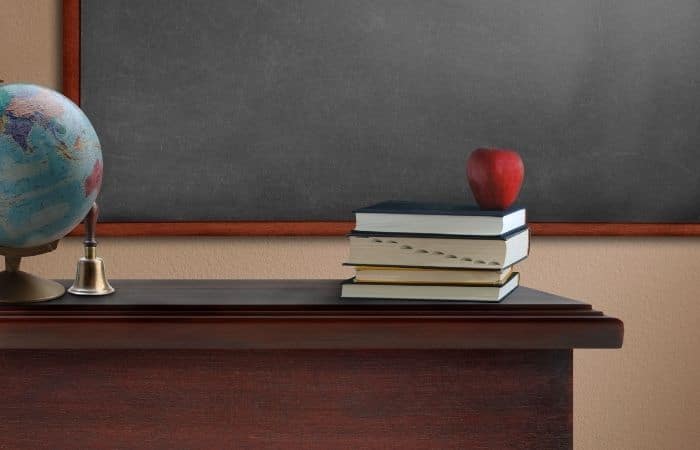 A teacher's capability is by no means limited to just teaching skills. From planning lessons to supporting students one-on-one, the responsibilities of a teacher are varied and extensive.
Although teaching can be a high-pressure profession, it also means that former teachers have an impressive range of transferable skills under their belt.
These include written and verbal communication skills, organisation, adaptability, interpersonal skills and an ability to multitask. This makes former teachers attractive to potential employers across the board.
All of the alternative jobs below have been picked because they will build on the existing transferable skills of any former teacher.
With careers both inside and outside of the teaching profession, you'll be sure to find something that interests you on our extensive list!
Learning Support
If you're an ex-classroom teacher that wants to continue working in a school environment, consider shifting to an alternative role within the teaching profession.
Learning support staff are always in high demand, making this transition one of the easier ones on this list. The umbrella of educational support is broad. You could cover everything from special educational needs (SEN) support to one-on-one specialist assistance.
If you enjoyed the supportive element of your former role, a learning support job may offer just the challenge you're looking for. Your experience as a teacher has likely equipped you with the necessary skills to support students with different educational needs.
Private Tutor
If you love to teach but struggle with the hours and general working conditions of being a teacher, becoming a tutor may be the perfect option.
This role allows you to be your own boss while providing students with invaluable learning support. The individualised working environment may also be preferable to a large classroom. Instead of splitting your attention between as many as 30 children at once, you'd have one or two students.
Private tutors can choose their working hours and hourly rate. If you'd prefer, sessions can even take place in your own home – meaning you don't have to travel to work.
To become a private tutor, you can choose between starting up your own business, or connecting with students via an existing third party company (like Superprof or MyTutor). Find out how to become a tutor.
As you can complete tutoring online, it's not just learners in your own country. Look at other opportunities to earn extra money teaching English online to overseas students.
Administration
Above all, administrative jobs require organisational skills. With experience crafting lesson plans, marking work and meeting targets, teachers couldn't be better equipped for jobs in administration!
'Administration' is a very broad term that encompasses a range of job titles. Generally, administrative jobs relate to office management, operating reception desks, and assisting managers in their day-to-day work.
There are lots of administrative tasks that are performed within schools. You already use databases, student information and assist the headteacher.
If you've previously done any of these functions, you have the administrative experience that can help you to break into the field.
Human Resources
If you enjoyed the interpersonal element of being a teacher, you're likely a people person with good verbal communication. These are precisely the qualities needed to work in HR (human resources).
'Human resources' is the broad term that covers employee organisation. HR roles can support with recruitment and training to payroll and taxes.
A job in HR typically centres around helping a company's employees with skill enhancement and professional development.
Human resources roles offer a high chance of career progression. Qualifications aren't always needed to break into human resources in a starting role.
Although, once you've got a relevant Level 3 award, the world of HR is your oyster! (And many employers will support in gaining this).
Once your career develops, you could end up being in one of the highest paying jobs as an HR Director!
Academic Adviser
If you enjoyed the academic side of being a teacher, you may want to consider becoming an academic adviser. This role enables you to move away from the classroom environment while staying in the field of education.
While the main job of all academic advisers is to provide educational or employment advice, there are many different types of advisers.
You can choose to be an academic adviser in a school or college setting. You'd inform students about their A-Level or University options.
Alternatively, if you'd rather work outside of a school, some advisers work in the wider community, offering educational and career advice to all.
If you're passionate about helping others to realise their full potential, the role of academic or career adviser may be a great fit.
Youth Worker
Like teaching, youth work is a challenging but rewarding job. If you'd like to continue supporting young people, but in a non-academic setting, consider becoming a youth worker.
Youth workers are responsible for organising community activities and meeting with young people one-on-one. Their assistance is wide-ranging. Some provide advice about personal problems to helping with academic pressures.
While teachers occupy a position of authority, youth workers must be able to level with the young people they're supporting to build trust. If you're a caring individual with a desire to help young people, the field of youth work may be exactly what you're looking for out of your career change.
Publishing
Teaching requires good literacy, making ex-teachers strong candidates for positions in publishing. A publishing role will utilise your existing editing skills, whilst imparting you with more specialist new skills along the way.
There are many different types of jobs in the publishing industry. Take a look at roles from copywriting and proofreading to textbook writing to editing jobs.
If you have a passion for writing or reading, consider switching the chaos of the classroom for the serenity of a job in publishing. There are even ways to use your academic expertise – such as writing exam content, textbooks or classroom resources.
Within publishing, you have the choice between working for a company or as a freelancer. While an employer (and a contract) offers more stability, freelance work is perfect for those who value flexibility in their career path.
Corporate Development
Teaching is all about helping students to develop. Your experience helps you to work in business development, by using the same principles to help employees and their companies to flourish.
If you'd like to leave teaching for the private sector, consider a job in corporate development.
These roles typically require a teaching element. Whether that's implementing training courses, coaching employees or managing inter-firm relationships.
The category of corporate development is a broad one. If a corporate environment where you can use your teaching abilities appeals to you, browse job opportunities in this field.
Take a look at some of the most in demand jobs (UK).

With more adverts, and not as much competition, there is potential to ask for better pay and benefits.
Retraining for a new role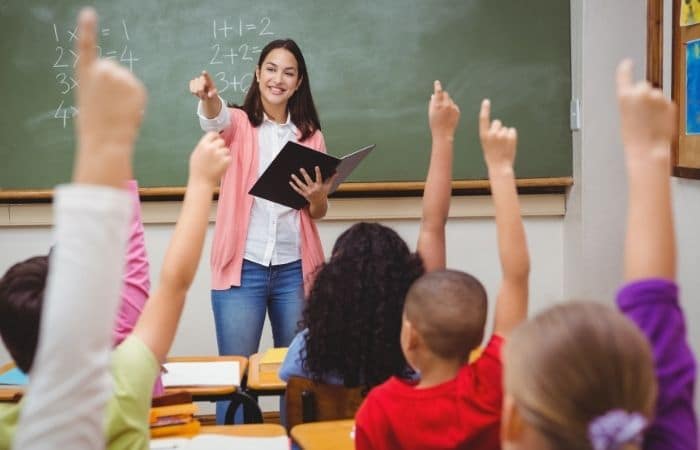 Switching from the teaching profession to a new sector may require some re-training. Although this depends entirely on your choice of career path.
If you don't have the time to retrain, here are some of the highest paying UK jobs without degree even needed.
While moving to a slightly different position within your school may not require any qualifications, breaking into administration or HR comes with prerequisite training.
Before you make any drastic moves, research your new career and determine the steps you'll need to take to get there.
In human resources, for example, there are many training options available. You could undertake an MSc in Human Resource Management or a shorter course at CIPD (the Chartered Institute of Personnel Development).
Having a qualification under your belt will show employers that you're serious about your career change. It will also teach you the necessary expertise for your new job role.
Final thoughts
Whether you've been a teacher for two years or two decades, making the leap into a new profession can feel daunting. Quitting your job means sacrificing stability and regular income, but it can quickly be replaced.
If you're unhappy, though, starting your job search will allow you to take control. With teaching experience under your belt, you'll be a strong candidate in a wide range of fields.
Hopefully, you'll now have a clearer picture of the alternative jobs available if you're planning to leave the teaching profession.
With so many industries and roles to choose from, know that there's a great job to suit your needs out there!
FAQs
Where do I go after leaving teaching?
There are lots of alternative jobs available once you've left the teaching profession.

Depending on your interests and skill set, you can choose between a role in administration, HR, publishing, community work and much more.
What are 5 careers in education?
Here are 5 careers in education, aside from being a teacher:

– 1-on-1 academic support
– Academic adviser
– Administrative assistant
– Teacher recruitment
– School councillor
How can teachers earn extra money UK?
Many teachers earn a little extra cash by taking up additional private tutoring or becoming a part time examiner for an examing body.

Short of changing your career completely, this allows you to make more money using your professional expertise and knowledge of the subject matter.

You could always try other work from home jobs, and you could even try part time, if you don't want to be a fully ex teacher.

Remember, being in education also allows you to get discounts and perks – before shopping, make sure you take advantage of specific teacher discounts.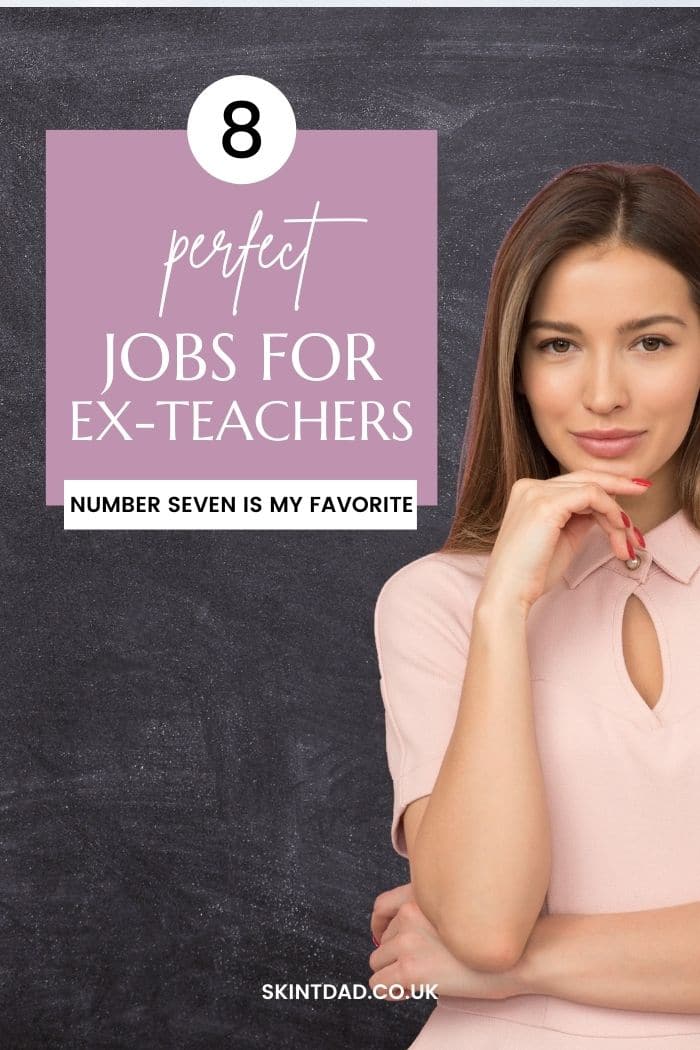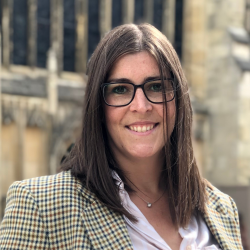 Latest posts by Naomi Willis
(see all)