We've put together some time-saving tips to help you get a council house quicker, so you have less waiting time.
There are different priorities when looking for a council house which will affect your wait time.
But there are also some things you can do to make the process of looking for a council house a bit easier.
From making sure you are in a higher band to understanding how the advertising cycles of homes are used, we have tips to help your family get accepted for a property as quickly as possible.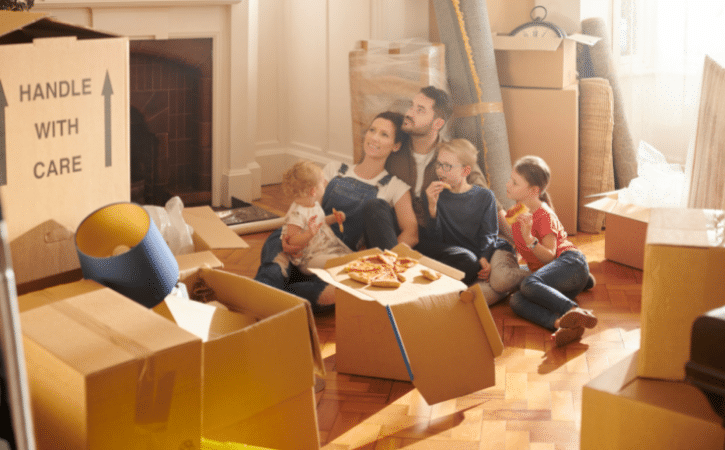 £10 BONUS OFFER: Earn easy cash by watching videos, playing games, and entering surveys.

Get a £10 sign up bonus when you join today.

Join Swagbucks here >>
Who can get a council house?
Throughout Britain, council houses are provided to ensure affordable social housing is available to all who need it. The rent can be cheaper, and subsidies are available depending on your circumstances. Anyone over 18 is eligible (and in some places those over 16) to apply for a property.
A typical council estate will include a mix of 2-3 bedroom council houses and flats. These are provided through a housing association.
There can be long waiting times for accommodation which has been made worse through the "right to buy rule", meaning there is less availability and an increase in the cost of living, putting pressure on families to find affordable housing.
But despite the long wait, understanding the process and knowing what you can and can't do may help your bidding process and move you to a higher priority.
By using these tips, you can ensure you are accepted for suitable housing.
Who is eligible for a council house?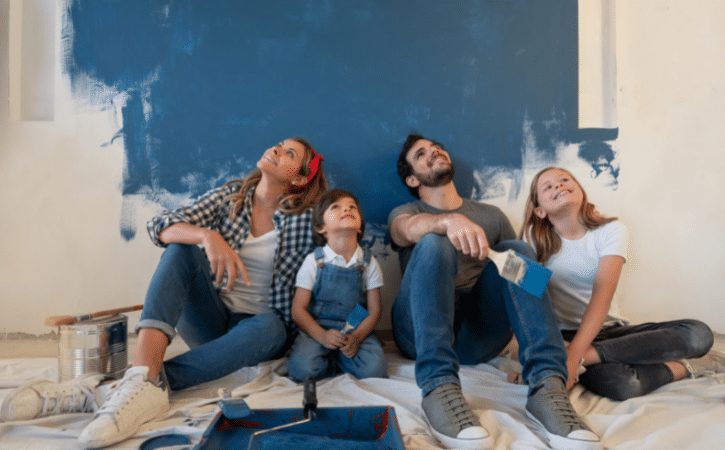 Each local council will have its own specific criteria, but this example may help you.
People who have lived in an area for a long time and have a connection – such as a job or family there
Those who need to move because of welfare or medical reasons
If you are living in an overcrowded space
Families who are on a low income and have a limited amount of savings
Who gets the priority council housing?
Your local council will have varying criteria required for houses to be granted.
Waiting lists can be long, and some people will have urgent housing needs such as a serious risk of violence, and these people will be higher up the priority list than others.
Priority indicators that move you into the top band include if you:
are legally homeless or are being threatened with homelessness.
live in contaminated or overcrowded places, which are making your health condition worse.
need to relocate to medical or educational grounds and must be close to specialist medical or special educational facilities.
if you are fleeing violence, for example, a victim of domestic abuse, you will be a higher priority. Particularly children if they are at risk of violence.
if you are in the armed forces and have to leave forces accommodation.
if you are suffering from a life-threatening illness, you may be eligible for a council house.
If you are struggling with renting a house with bad credit and could face the prospect of having nowhere else to move to, also get in touch with your council as soon as possible to avoid homelessness.
Understanding local council housing bands
Each council and local authorities have their own rules and bands, and you will be allocated points depending on your priority needs.
Anyone over 18 can apply to be on the housing register.
You could fall into four bands, with band one being the highest priority.
You can look online or in local papers for available council houses.
If you plan to start running a business from home, be sure to know the rules – especially if you are in a council house.
How long is the waiting list?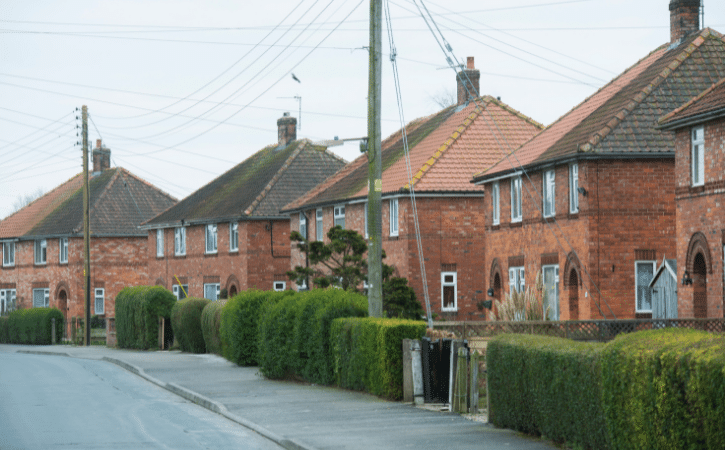 The waiting times for all bands can be around 5-10 years – depending on what type of council property and accommodation you are looking for.
If you have been on a property waiting list for more than 10 years, you will need to re-apply again.
The lower the priority band, the longer the wait.
So the higher band you are in, the quicker you will be offered a property. That is why it is so important to do a good job with your application.
There will be a higher demand for a property on the ground floor or one that has a disabled bathroom.
It is likely that there will be more properties available with 2-3 bedrooms than 4-5 bedrooms, so do make you opt for the correct type of house and be willing to be flexible to get a council house quicker.
For example, if you are homeless and have limited mobility, you would be in a different band to a family of three who simply want to move to a new location.
Tricks to get a council house
There isn't necessarily any magical tricks to get higher up on the council housing priority list, but there are positive actions you can take to ensure you get a council house sooner.
Be flexible and willing as possible
Would you consider your children sharing a room and accepting a two-bedroom property instead of waiting longer for a larger home?
Consider a different area
Moving a few miles away might mean you are under another council, with a lower waiting time.
If you have a local connection, this may help you.
Keep the council updated on any changes
This could be related to a change in medical needs or the number of people living with you.
If you have a sudden disability, overcrowding, or other changes, this could impact where you are on the waiting list and may move you up so you get a council house quicker.
Double-check you're in the right band
You can get advice from Citizens Advice or your local authority housing team on your bedroom entitlement and how to use all your bids correctly.
Join available council house Facebook groups
Other people who are looking to move areas, downsize or upsize try to speed up the process by swapping.
Find and join Facebook groups with other housing associations and council housing tenants or join House Exchange and say what you're looking for.
You may find someone who is willing to do a mutual exchange, which means you skip the waiting list altogether.
Try some DIY on a budget tips for decorating and improving your home to boost your chances of a mutual swap.
How to bid for council houses
Once your application has been accepted for council housing, you will be able to bid on accommodation. You will have the chance to submit three bids for each cycle.
Make sure you know when these cycles are, and use your bids wisely. The bidding system does not involve any money; you're simply using an allocated number of points to bid before the closing date. You can use all your bids on the council website, by text or by phone.
If you are offered properties but keep turning them down, you might be moved lower down the priority list. You may even get moved off the waiting list if you keep rejecting properties.
Extra priority is given to those who are perhaps fleeing danger or experiencing witness intimidation.
If your situation changes
Depending on how your situation changes, tell your council immediately – it may affect your place on the waiting list for priority council housing.
You may be in overcrowded housing or have medical or welfare reasons.
All these factors will affect your time on the council waiting list, especially if you are at serious risk of violence.
Some people are waiting years, so it really is helpful to update your changes to hopefully gain extra priority.
When you refuse to inform a city council about the change to the priority level, it can be seen that you lied to the government regarding an application.
This could lead to you being evicted at a later date.
Moved?
And, hopefully, you've got your wish and have since moved house.
I wish you every happiness in your new home.
Don't forget to let everyone know you've moved! Use this address changes checklist, so you get around to telling everyone.
If you've decided to rent privately instead, here are the best UK property websites.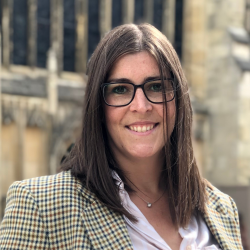 Latest posts by Naomi Willis
(see all)