If you're looking for a way to be more eco-conscious, why not have a go at making your own shampoo bars.
There are claims that eco-friendly shampoo bars can improve hair care and combat environmental damage, but does it work out cheaper than making your own or simply buying a bottle?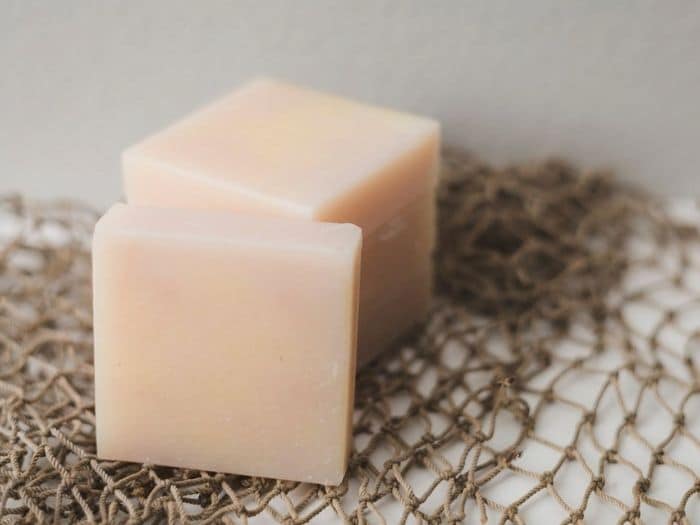 £10 BONUS OFFER: Earn easy cash by watching videos, playing games, and entering surveys.

Get a £10 sign up bonus when you join today.

Join Swagbucks here >>
The team at NetVoucherCodes.co.uk says that Brits should consider switching to a natural homemade shampoo to improve their haircare and help combat environmental effects caused by purchasing packaged products. 
They've shared with us how to make shampoo bars from home.
How to make shampoo bars
Shampoo bars are said to be more gentle when it comes to nourishing hair, unlike potentially harmful chemicals found in some hair care products. 
When it comes to being environmentally friendly, homemade shampoo bars reduce plastic waste as you don't need a single-use plastic bottle.
Also read: Stasher bags – how to save money with reusable freezer bags
Here are simple steps to using ingredients you've likely got in your home to create an all-natural shampoo bar without lye.
Choose your base
Many people opt for a ready-made castile soap base which will usually contain the key ingredients of either coconut oil or olive or sometimes both.
It also claims to have antibacterial properties, which are great for cleansing the hair.
If you want to take a more sustainable approach, use a mix of pure coconut oil and olive oil.
150-200 ml of your base will be enough for a standard shampoo bar, but the quantity can be adjusted depending on how much or little you want to make.
You need:
Cost: approx £1.50
Volumise and soothe
In addition to the base, adding ingredients such as shea butter and apple cider vinegar can provide many nourishing benefits to your shampoo bar.
Shea butter works well with curly hair and can also help soothe itchy scalps.
Apple cider vinegar, on the other hand, can help reduce frizziness and make hair voluminous.
Whatever one you decide to use, add a quarter of the amount of what you used for the base.
So, for example, a 200ml base would need 50ml of shea butter or apple cider vinegar.
You need:
Cost: approx 69p for shea butter or 51p for apple cider vinegar
Heat the ingredients
You can head the ingredients in a similar way to melting chocolate.
Use a glass mixing bowl placed on top of a saucepan filled with simmering water.
Doing it this way will stop the ingredients from burning. 
Cost: a few pennies on your energy bill
Essential oils
Adding essential oils is completely down to personal preference, and certain combinations can complement different hair types.
Rosemary, peppermint, and thyme have been known to help combat hair loss, whilst jojoba, lavender, and argan oils are perfect for hydrating lifeless hair.
Add 6-12 drops of your desired oils to the mix and along with the other ingredients.
IMPORTANT TIP: Only do this once the mixture has cooled; otherwise, the oils may evaporate. 
You need:
Cost: approx 10p for a few drops
Choose your container
Silicone moulds are the most effective for moulding your shampoo bars as they make it easier to remove the bars once they are set.
You can use a lollipop mould or even a cupcake tin. Usually, a shape that is roughly the size of your palm will work best.
Place into the fridge until the mixture is set.
Remove from the mould, and there you have it your very own eco-friendly shampoo bar. 
Plus, there are so many different shape moulds, you could create all sorts of designs.
You need:
Cost: from around £2.99
---
Can you save money making your own shampoo bars?
It will cost around £5.60 to make shampoo bars.
In comparison with a shampoo bar from Lush, you'll be saving loads! Each one of their bars costs around £8!
What you'll find is it last a little longer than traditional shampoo. I find my shampoo bars last around 3 months, which is far longer than liquid shampoo bottles.
Even splitting the cost over three months, the homemade shampoo bars work out at around £1.90 a month. If you usually buy cheaper shampoo, this won't save you money, but ditch the more expensive brands and you will save.
Make money with shampoo bars
Once you've mastered the skill of making shampoo bars from home (although you can see it's not too difficult), why not look into how you could make money.
With a growing want to be more eco-friendly, shoppers are more conscious about what they are buying and are looking to ditch single-use plastic.
Shoppers are also keener to support local businesses, so why not see if there is a local market to sell your new creations locally (or even online)?
Other ideas to make money

Genuine work from home jobs that anyone can do

7 ways to make money recycling your stuff

How to make money online UK – 13 fast and genuine ideas
A spokesperson at NetVoucherCodes.co.uk said: "We can see eco-conscious products continue to be at the forefront of the health and beauty industry.
"People have decided to make homemade alternatives to not only save money but also to reduce their plastic consumption.
"Making your own products at home can be fun and if it benefits the environment as well as your hair, then why not give it a go?"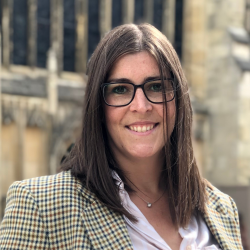 Latest posts by Naomi Willis
(see all)