Stasher bags that you can get at the lowest price from SaveMoneyCutCarbon are a great alternative to replace single-use reusable freezer bags, reusable sandwich bags, and have loads of uses!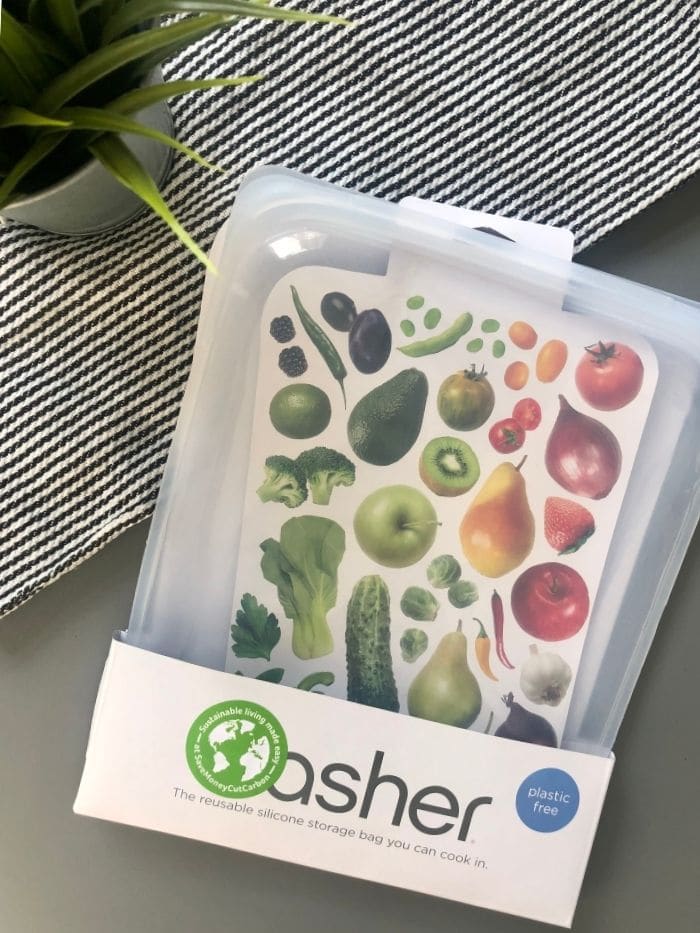 £10 BONUS OFFER: Earn easy cash by watching videos, playing games, and entering surveys.

Get a £10 sign up bonus when you join today.

Join Swagbucks here >>
SaveMoneyCutCarbon sent us the Stasher bags for review.
I was very excited when I found out that we'd be testing Stasher bags to see how we would get on with them.
Currently, we use a mixture of Tupperware plastic boxes, ziplock style plastic bags and plastic cling film to transport food on the go and store food in the fridge or freezer.
It's worked for us so far, although I'm aware that the options we've used (although great for our budget) are not great for the environment.
What are Stasher bags?
Stasher bags from SaveMoneyCutCarbon are a great alternative to replacing single-use reusable freezer bags, reusable sandwich bags, and an ideal replacement for ziplock bags.
They are silicone food storage bags that don't degrade and can be used in the fridge, freezer, microwave, oven, sous vide and are dishwasher safe.
But, best of all, as they don't degrade, they have helped to keep 1 billion single-use plastics out of the landfill and oceans.
What we've used them for: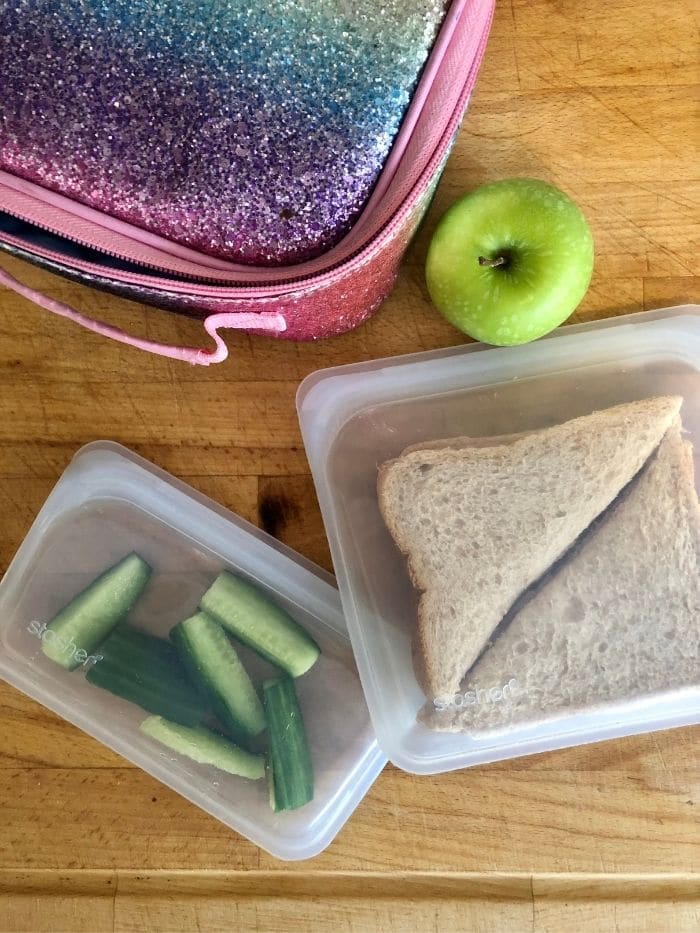 As soon as the kids went back to school after the Easter break, a couple of the Stasher bags were immediately put to use in my daughter's lunch box.
Previously I would have used either cling film or tin foil to wrap a sandwich and snack. I may have used a Tupperware pot if I had one the right size, but try to avoid them as the ones I've had either don't fit in the lunch box well, or they make it heavy.
Instead, a Stasher bag fits a sandwich perfectly, and a smaller snack-sized one is perfect for a side of fruit or vegetables.
We've also used the bags for leftovers.
We have a half-gallon size bag and a stand-up bag.
The stand up one has been good to add our leftovers from dinner. As it has a flat base, I've not needed to worry about it falling over in the fridge. Although, that doesn't matter too much, as liquid won't escape from them anyway.
I can reheat food directly in the microwave (leaving the corner open slightly so steam can escape).
The Stasher bags clean up fine in the dishwasher. I had been washing them in the top rack, but they are ok to use on the bottom rack.
Because the reusable bags are safe for temperatures up to 200°C/400°F, unlike Tupperware, Stasher bags are sous vide ready and are oven strong.
Are Stasher bags waterproof?
To be fair, you don't just need to use them for food.
If you're planning a trip to the beach, a Stasher bag may be your new best friend. Instead of storing for or things in them, you can use them to protect your phone or tablet.
The seal is strong, and they don't leak, so it will protect your device from water (and sand).
Plus, most importantly, you can still use the touch screen through the Stasher bag. FYI – the half gallon-sized bag fits an iPad.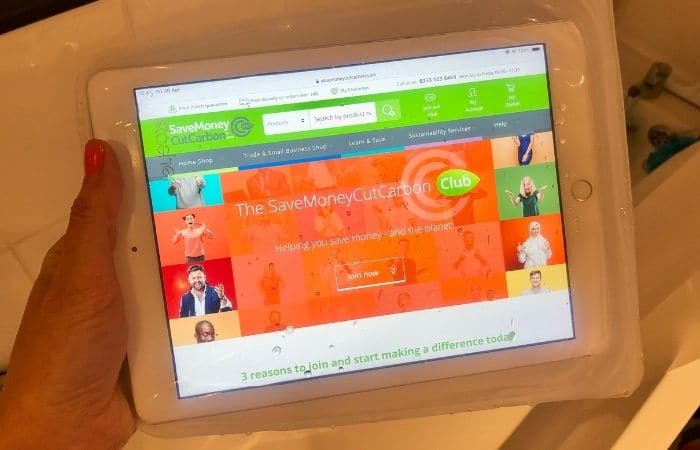 Never lose a lid again
There are lots of perks, but there's one thing that hasn't been mentioned in all the marketing stuff I've seen.
Tupperware boxes seem like a great way to cut down on single-use plastic, but they come with their own drawbacks.
I have boxes. I have lids.
But for some reason, we don't have lids and boxes that match!
It's like socks that go missing in the washing machine.
This is where Stasher bags have been great. There are no lids, and the bags are self-sealing, making them really easy to use.
They take up less room than plastic boxes in the cupboard when they're not in use and aren't heavy in a lunch box.
Are Stasher bags worth it?
Initially, Stasher bags do come across as a more expensive outlay upfront than cling film or a box of plastic food bags, but you get a lot more for your money.
You can make savings of up to 34% on the price of Stasher Bags when you are a member of the SaveMoneyCutCarbon Home Club.
The bags are great as reusable freezer bags, can be used in the microwave, sous vide and oven. Plus, once done, you can bung them in the dishwasher to get them clean and use again.
You can use them for more than just food. Why not transport LEGO on day trips? Or pop in some toiletries for an overnight stay? The bags are really versatile.
Plus, as well as having multiple uses, you can cut down on your single-use plastic, which is better for the environment.
It's a massive saving for an item that can be reused again and again and do so much!
Are Stasher bags toxic?
Stasher bags are not toxic and are safe to store food.
Stasher bags are completely free of BPA, BPS, lead, latex, and phthalates.
They also comply with European food-grade standards.
Save money and cut carbon
You get amazing prices when you are a member of the Home Club.
Prices are cheaper than anywhere else – they really are!
As well as getting Planet Positive lower prices, there are other perks, too, including a Sustainable Swaps box when you join. The box has 10 items you can use to start cutting your carbon footprint immediately, and it's worth £39.99. You can also claim a free welcome gift worth £12.95.
We've had a Sustainable Swap box before and have put the contents to good use. It's been great to make small swaps, and we've been able to see what works for our household.
There will be more reviews in the coming months on items that can help you lead a more sustainable life at SaveMoneyCutCarbon. Take a look: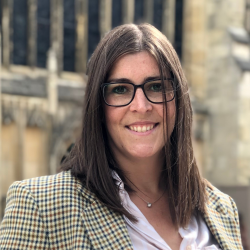 Latest posts by Naomi Willis
(see all)