Morrisons are the latest supermarket to launch a new vegetable box for just £5 and say that it can feed a family of four for five days.
We've been getting used to wonky veg boxes, but now Morrisons are selling their very own vegetable boxes.
Their affordable veg boxes cost just £5 for a standard seasonal box and £8 for an organic selection box.
You're able to pick them up in store from now and can get them online for home delivery from 2 October.
What do you get in a box?
In the British veg box, costing £5, you get this selection of eight different seasonal veg:
4x White Potatoes
4x Brown Onions
5x Carrots
2x Courgettes
2x Leeks
1x Savoy Cabbage
1x Cauliflower
1x Swede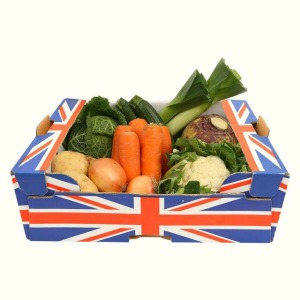 For £8, in the Market Street Organic Veg Selection Box you get this lovely lot:
White Potatoes 750g
Loose Carrots 400g
Red Onions 300g
Large Garlic Bulb + 60mm
Fresh Fennel 180g
Golden Bunched Beetroot
4 x Leeks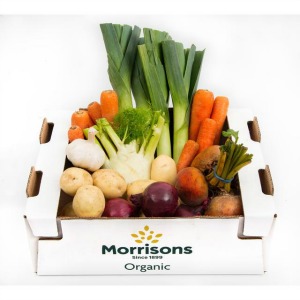 There will also be a wonky veg box available for just £3 online from next week.
Are the Morrisons veg boxes cheaper?
Well yes! If you're used to buying veg boxes from the likes of Riverford or Able and Cole then it's far cheaper and you'll be saving more than 50% on the prices.
When it comes to comparing against the main supermarkets, you're also going to see a saving.
Adding the items into a basket using mysupermarket, it would cost £5.93 at sainsbury's for the same veg from the standard Morrisons veg box. 93p is still a saving and will certainly add up over each week of the year.
Other supermarkets were coming up more expensive as well. In fact, buying the items individually from Morrisons would work out more expensive, so it's well worth buying the veg box to get the best value.
Need cheap delivery
Morrisons do delivery up and down the country costing from just £1.
However, you're able to save even more over time if you sign up to a Delivery Pass.
This will mean you can get unlimited deliveries (of veg boxes and more) for a one off payment. You'll save up to £126 over the course of a year.
Plus, if the delivery pass ends up costing you more than on standard delivery charges you're able to just ask for a refund, so you'll be sure you won't pay over the odds.
If you're a first time online shopper, you can get £5 off when you spend £80 or more online. Use the voucher code VOU6533582 at the checkout to claim the offer.
The code is valid until 30 November 2017.
Other food boxes
If you're looking for other food box deals to save you cash, M&S are now selling meat boxes which work out cheaper than ASDA, Aldi and Lidl.
Muscle Food are also sellers of bulk meat (check out our Muscle Food review) and do some brill offers to keep the costs low.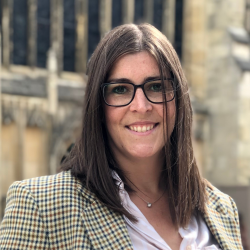 Latest posts by Naomi Willis
(see all)