Have you ever thought how great it would be if there was a food version of Freecycle?
You're in luck!
A sharing app called OLIO wants to encourage more of us to share any extra food we have lying around. The food you don't need in your fridges or cupboards can go to people in our local area so that less of it gets wasted.
And best of all, a lot of the items listed are free, so you could turn up some real bargains if you're looking to request items rather than offer them.
Here's what you need to know about OLIO!
What is OLIO?
OLIO is a free mobile app that connects communities with each other and with local shops that have extra food available.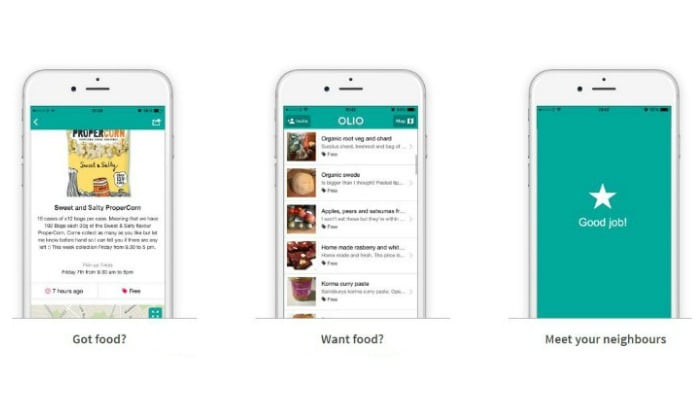 £10 BONUS OFFER: Earn easy cash by watching videos, playing games, and entering surveys.

Get a £10 sign up bonus when you join today.

Join Swagbucks here >>
At the moment, there isn't a desktop version, but there are plans for this in the future.
How does OLIO work?
The basic idea behind OLIO is all about cutting down on wasted food (and other items).
It's designed to enable food items to be shared rather than be thrown away if they're surplus to your own personal requirements, but other people could still make use of them.
This can be useful in quite a few situations if you find yourself with surplus food that would otherwise be binned.
A good example is if you grow your own veggies. If you've produced far too many to realistically use for yourself or if you're going away and don't want to leave things in your fridge, then the app can come in handy.
Using an app like OLIO could be the difference between them finding a good home or just being thrown away.
And on the flip side, it's another option for savvy money savers to check what's up for grabs in your area and request items you might otherwise not be able to afford to get.
What can be listed on OLIO?
There aren't many rules, but the main one is key: any food that is listed needs to be in date (not past the use by date) and still in suitable shape for eating.
OLIO suggest that you go on the basis of whether you'd consider it fit for consumption, even if you don't personally have any need for it. If the answer is no, don't list it!
Lots of non-food items can also be listed but always be careful when it comes to things like alcohol and other "controlled substances" that you don't have a license to sell. If you do want to offload alcohol, it'll have to be a free listing.
What does OLIO mean for me?
The obvious way to use OLIO is to list items that you don't have any use for but could still be good for other people.
This is really easy to do. You just need to take a photo of the item and add a description of it, so people will know what they're getting. Most listings are free, but you can list items for a donation to charity instead if you prefer.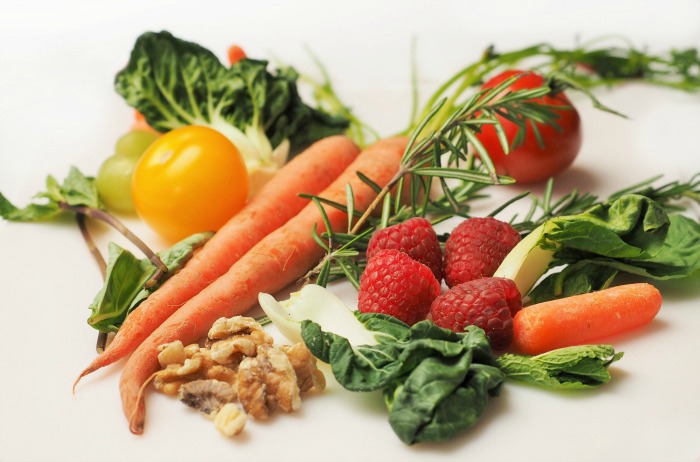 For those of us who are always on the lookout for ways to save a bit of money, there is also the option to browse the listings to see what other people are giving away for free or for a small fee.
An alternative to OLIO is to use a free community fridge in your local area. Essentially, it's the same concept as the app, although you won't know what's in the fridge until you arrive.
You can see everything that's been added to OLIO in a particular week by checking out the What you've missed on OLIO section of their website. Bear in mind that a lot of things may well be gone if you're not on the ball!
If you see something that you want, all you have to do is request it. When you're accepted, just get in touch about arranging to pick it up.
Next time you've got some food that you'd normally throw away, why not list it on OLIO and let someone else get some use from it?
It's not a money making plan but it will help to cut down on the amount of food that's wasted every year. That's got to give you a bit of a warm, fuzzy feeling, right? And if you're lucky, you'll pick up some gems that other people would have chucked out.
:: If you like this app, be sure to take a look at Too Good To Waste as well. There are loads of different cafes and restaurants offering magic bags with food close to its use by. Morrisons also offer a food box via the app.
Come and join thousands of other savvy shoppers in the Reduce Your Supermarket Spend Facebook community to find out tips and tricks to save money on your food shop.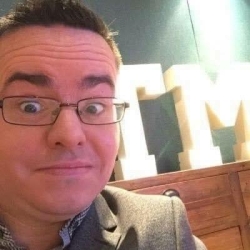 Latest posts by Ricky Willis
(see all)